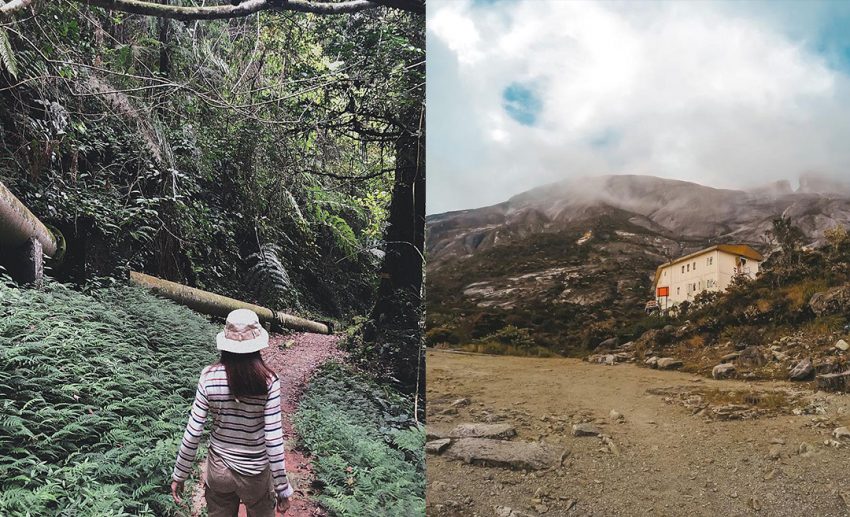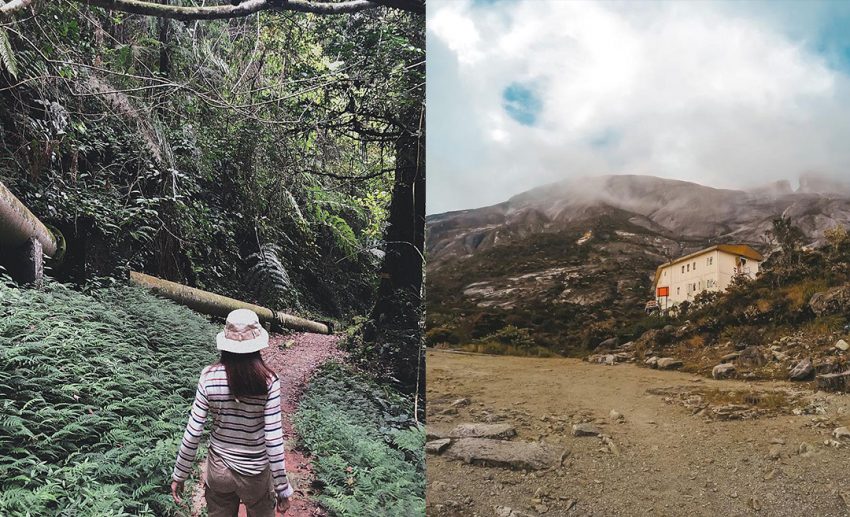 Subscribe to our new 

Telegram

channel for the latest updates.
While we're all aware that Malaysia is rich with lush greenery, millennia-old national parks, and thriving marine parks, did you know that it also ranks 12th in the world on the National Biodiversity Index? Just think — marine protected areas, such as coral reefs, seagrass beds, and mangrove forests cover 248,613 hectares in Peninsular Malaysia alone!
Now, imagine trekking through pristine cloud forests on top of a mountain. Wouldn't this be fun? This index makes exploring our backyard particularly exciting, as it measures terrestrial vertebrate endemism and richness, as well as plant diversity. This is why Malaysia is among the best destinations for those seeking wilderness trekking.
If you're already here, then you're in luck, because this is what you get to enjoy:
Mount Kinabalu, Sabah
 

 

View this post on Instagram

 
 

 

View this post on Instagram

 
Climbing enthusiasts all over the world know of Mount Kinabalu as one of the world's top hiking destinations. The UNESCO World Heritage Site that offers an excellent array of flora and fauna and isn't just Malaysia's highest peak, but the highest peak in all of Southeast Asia! There are a couple of months where the weather is ideal for climbing Mount Kinabalu, specifically February and April.
Gunung Lambak, Johor
 

 

View this post on Instagram

 
 

 

View this post on Instagram

 
Gunung Lambak in Kluang is a great option for those thirsting for adventure, but can't commit the time. As the climb is only 510 metres, you could easily conquer this hill in a day. Playgrounds are found at the foot of the hill where kids can play, while adults can enjoy a peaceful conversation as they listen to the sounds of nature and breathe in the fresh air. November through March are the best months to visit this place.
Gunung Tahan, Pahang
 

 

View this post on Instagram

 
 

 

View this post on Instagram

 
In comparison to the above trek, this is far more challenging. Gunung Tahan is a picturesque mountain in Taman Negara National Forest that delights tourists from abroad as well as locals. It stands at 2187 meters high, making it the highest point in Peninsular Malaysia. 
The climb to the top of this peak requires a great deal of physical endurance. There's even a claim that this is one of the toughest hikes in the world! In total, there are three routes to choose from — two trails lead to the peak. The Kuala Tahan trail starts at the local village and climbers can take about a week to complete their journey. The shorter Merapoh Trail allows climbers to finish their journey in four days, but it's less scenic. Finally, the third option sees you entering on the Merapoh Trail but exiting via the Kuala Tahan Trail. June through September are the best months for a climb.
Cameron Highland Trails, Pahang
 

 

View this post on Instagram

 
 

 

View this post on Instagram

 
There are 14 hiking and jungle walking trails in Cameron Highlands and it's important to note that these trails here were built during World War 2. As comprehensive as they may be, it can be tough to take your pick. While it may be a bit overwhelming, those who visit find the planning stages worth it for the soothing crisp and cool air amid lush rainforests. 
It rains all throughout the year here, so it's recommended that you try to avoid the crowds instead. Your best bet? Visit between February and April. 
Gunung Gayong, Perak
 

 

View this post on Instagram

 
 

 

View this post on Instagram

 
Dominating the Titiwangsa Mountain Range, Gunung Gayong is Peninsular Malaysia's fourth tallest peak at 2,173 metres. For all you hardcore adventure fans, it takes around four to five days for a round trip, so this is definitely one for seasoned pros. It's also a difficult trek and a permit is required. 
The bonus here is that you can consider also trekking up Mount Korbu, which is Peninsular Malaysia's second-highest peak. If you're up to the challenge, the best time to conquer Gunung Goyang is the early quarter of the year.
Bukit Bendera, Penang
 

 

View this post on Instagram

 
 

 

View this post on Instagram

 
Just nine kilometres west of George Town is the hill resort Penang Hill. Made up of a series of peaks, Bukit Bendera is a popular choice amongst climbers. It's also quite a highly developed destination, with a funicular, viewing points, restaurants, and walkways. 
Not quite the hike you imagined? Well, think of this as a more relaxed climb that even the younger older members of the family can enjoy. After all, Bukit Bendera was recently added to the UNESCO Biosphere Reserve List as it's home to 2,456 plant species, 131 fungus species, 300 arthropod species, 157 vertebrate species, 26 amphibious species, 87 reptile species, 150 bird species, 30 mammalian species, and five marine species. Naturally, any time of year is a great time to visit. 
Isn't Malaysia so exciting? Adventure is out there, and using redBus online, you can book a bus ticket without thinking too much about it. Just head over to their website or mobile app for information on all major routes in Malaysia to begin planning your next big climb!
Terdapat banyak cara untuk seseorang menjelajah Kuala lumpur. Anda boleh merancang keseluruhan perjalanan dengan mengambil peluang untuk menaiki setiap bentuk pengangkutan sekurang-kurangnya sekali. Apa yang anda perlu lakukan hanyalah membuat tempahan awal tiket bas online berserta tiket pengangkutan awam lain.
[zf_post_boxes widget_hide_desc="true" num_post="3″ post_id="43547, 27930, 11640″]
Follow Zafigo on Instagram, Facebook, and Twitter. Sign up for our bi-weekly newsletter and get your dose of travel tales, tips, updates, and inspiration to fuel your next adventure!