[vc_column_text]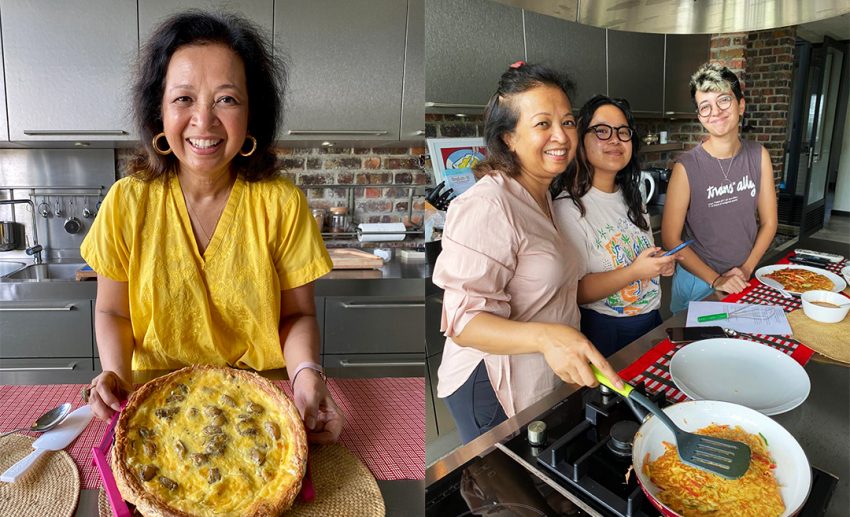 I don't remember the word 'foodie' ever being used when I was a little girl in Alor Setar. We ate at home most of the time; my favourite meal was plain rice with salted fish and sambal belacan (fermented shrimp chilli paste). No wonder I was skinny, a source of some embarrassment to my middle-class doctor parents. Once, I developed a passion for ikan asam pedas (sour and spicy fish), slopping it up with white bread at every possible meal. My nanny had to make it for me every single day until eventually, my stomach protested, and I had to give it up or never venture far from a toilet.
We did have treats occasionally. On Fridays, a non-working day in Kedah, my dad, ever keen to make our tastebuds more sophisticated, introduced us to the wonders of hamburgers and spaghetti which he would instruct our cook to make for lunch. None of my friends ever ate such foreign foods. In our little town, a big night out would involve either going to the Alor Setar Rest House (a government-owned motel for visiting public officials that usually had a Hainanese cook) and ordering the chicken pie – a large enamel bowl of chicken and mushroom filling topped with a pastry crust. Or, we might go to Bunga Tanjung restaurant, near the Kedah river, to eat what was essentially nasi kandar – rice topped by different types of curries with flavours that originated from the subcontinent. There was a very handsome boy who worked there, which made it a double treat.
Our tastebuds gradually became more educated. Whenever we visited my maternal grandparents in Kuala Lumpur (KL), Dad would take us to snack bars, a sort of junior restaurant where you could take kids. There was one called The Rendezvous, on what is now Jalan Tun Perak, which served our favourite dish, spaghetti on toast. These were considered meals and not snacks, and we would dress up for these dates with our parents.
My parents' mantra was that we had to get used to different tastes so that we could travel easily and not hanker for food from home. This proved to be true when eventually my brothers and I went abroad to study and our palates began to savour the flavours not just of Italy but also Greece, Japan, India, and the Middle East. After the pub, my friends and I would stop for a pita bread packed with hot kebab, drizzled with hot sauce. Those were the days when native British food was dull and flavourless when you were lucky to find any spices beyond salt and pepper in the supermarkets. Pubs were only for drinking; there was nothing to eat except crisps. Today, I am constantly astonished by the concept of gastropubs, drinking houses that actually serve excellent gourmet food.
At university in England, I learnt to eat badly. I developed a love for Cornish pasties, a type of large curry puff, though more puff than curry, originally devised for miners to eat so that their protein would be protected from toxic dust deep underground. I learnt to make slapdash nasi goreng (fried rice) with frozen peas, and my housemates would laugh at how I put Lingham's chilli sauce on everything. To my amazement, I had fellow student friends who could cook; and I am not talking standard student fare, but more difficult dishes like leek and potato soup which they topped with cream. This was an expertise I could not fathom; I simply did not come from a home where anyone thought to teach me to cook.
My life though has evolved. I now have foodie friends and foodie in-laws, people who insist on the very best of cuisines, who can either cook themselves or know exactly where to find adventurous chefs cooking up a storm with new recipes. Snack bars have been replaced by cafes where young people pride themselves on making the best cups of coffee quaffed by their friends as they spend hours on their laptops maintaining their social media accounts.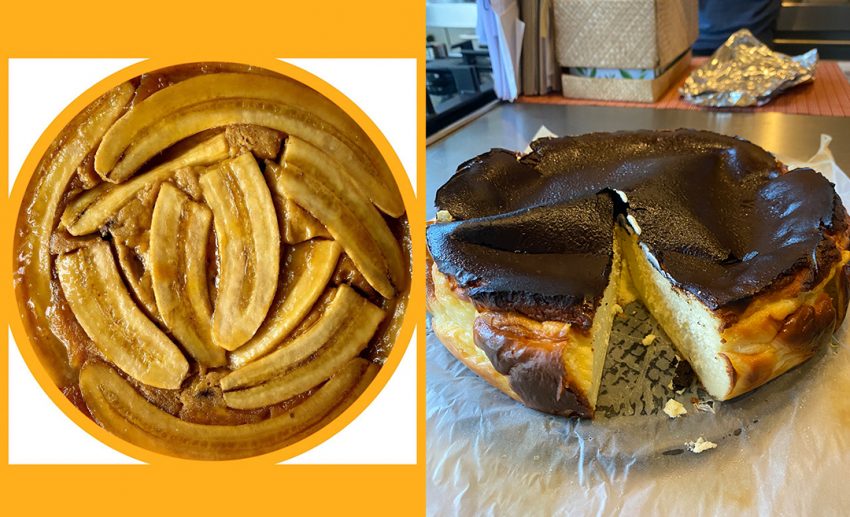 While I still can't detect the 10 exotic ingredients that a single dish might contain from the first taste, I have finally learnt how to eat, and even more miraculously, how to cook. I love those dishes that don't fall exactly in some nationalistic category; pasta that contains chilli, Japanese dishes with Western ingredients, bunga telang (butterfly pea flower) in cake. My greatest achievement of the COVID-19 lockdown is learning to bake cakes. My Basque burnt cheesecake is gloriously burnt, my chocolate and banana upside-down cake has even un-dieted my friends. Two days ago, I made stuffed portobello mushrooms with mozzarella from Langkawi for an Ottolenghi-themed dinner. Yotam Ottolenghi is our culinary god.
The greater miracle is the evolution of cooking and foods in my household. I have to be thankful to the Internet for this. For years, my husband Tara would claim that he only knew how to boil an egg. Then, forced to be nanny to our daughter while she studied for her A-levels in the UK, he began to learn to cook from various websites. By the time I arrived to take over duties, the kitchen cupboard was laden with more spices and seasonings than our KL kitchen ever had. Over the 2020 lockdown, he has expanded his skills, collecting more than 100 recipes, including those from the New York Times, in a neat file. Alas, his favourite dish is pasta which my hips disapprove of.
In KL, we have Rasminah, a cook who came to us just before we married 22 years ago with an edible repertoire of one: spaghetti bolognese, that her previous employer taught her. Tara used to joke cruelly that where she came from in Indonesia, they boiled rocks for food. But one day, he gifted her with a smartphone, ostensibly so she could more easily communicate with her family back home. She did that and more; she discovered cooking shows on YouTube. Today, she makes us everything from Korean pancakes to Vietnamese spring rolls, to chicken pies and all sorts of dishes from her home country. Indeed, whatever Western dish we attempt, she invariably improves with her own take of them.
Our tastebuds are trained by our childhood flavours. Despite my now global tastes in food, and I look like any other well-fed Bangsar matron, what most evokes culinary nostalgia in me is still the simple foods I used to eat as that child with the stick-like limbs. Whenever my parents invite us to lunch or dinner at their home, we never hesitate. Their cook comes from Kedah. They always have a supply of ikan kering (dried fish) from Langkawi, to eat fried or made into a curry, and she pounds a mean sambal belacan, so good we often take a whole bottle home with us. Life comes a full circle.
Read More:
[related_posts_by_tax post_types="post" posts_per_page="3″ format="thumbnails" image_size="medium" title="" taxonomies="category,post_tag" order="RAND"]