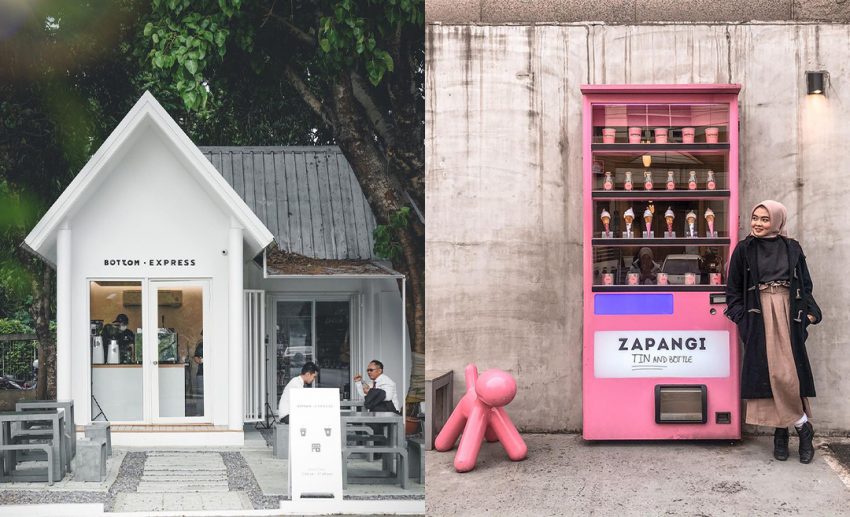 Subscribe to our new 

Telegram

 channel for the latest updates.
Grab your purses, pack your bags – it doesn't matter if you're in a committed relationship with coffee or a matcha-lover – we're (virtually) travelling around Asia in search of the prettiest cafe storefronts to satisfy our wanderlust.
Vietnam
Think Vietnam, think coffee! The Vietnamese love their cà phê strong, dark and intense. And of course – it's a no brainer that their coffee shops are a must-visit when travelling to the land of the Ascending Dragon!
September Saigon
View this post on Instagram
All Day Coffee
View this post on Instagram
Thailand
The Land of Smiles has been gaining popularity among cafe hoppers around the world, with various coffee shops and brands expanding their reach in Thailand, (we're looking at you, Stylenanda!). Their local cafe game is going strong too – and not to forget their expertise in architectural and interior design.
Pompano Roasted Cafe
View this post on Instagram
Bottom Express
View this post on Instagram
Korea
If you're a fan of K-dramas and K-pop, you'll know that there's plenty of cafes that you've added to your 'To Visit When I'm In Korea' list (ok, that's us too!). Korean cafes are well-known for their unique menus, and with the ever-growing popularity of K-culture, there's no doubt that Korea is one of the top-visited places in the world for a fun cafe-hopping experience.
Zapangi
View this post on Instagram
Cheong Su Dang
View this post on Instagram
Japan
As one of the largest coffee markets in the world, the Japanese are undoubtedly well-known for their coffee vending machines and convenience store coffee with the grab-and-go concept. That doesn't mean that the Japanese don't know how to take things slow – they have nationwide cafe franchises and there are lots of new cafes mushrooming everywhere in Japan.
Little Darling Coffee Roasters
View this post on Instagram
Lemon Pie Asakusa レモンパイ洋菓子店
View this post on Instagram
Hong Kong
Cafes in Hong Kong have evolved from the traditional cha chaan teng to a myriad of contemporary independent roasters and cafes. Being coffee addicts, we love to see what Hong Kong has to offer.
Oldish
View this post on Instagram
Grain of Salt
View this post on Instagram
India
Cafe culture has long been ingrained in the Indian culture – the country is mostly known as a tea-loving nation, but their coffee culture has been described as 'the next big thing'. As the world's 6th largest coffee producer, we can't wait to visit more modern tea shops and cafes!
The Project Café Ahmedabad
View this post on Instagram
Hamoni Cafe By The Greens
View this post on Instagram
38582, 38192, 38184