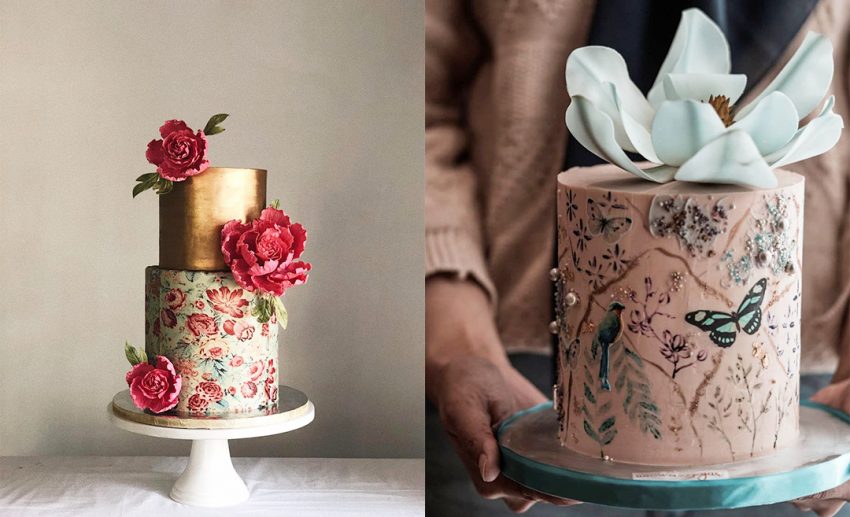 Subscribe to our new 

Telegram

 channel for the latest updates.


It's lockdown season again, and there's no way for May and June babies to celebrate their birthdays outside. Or any other celebration like baby showers, gender reveals or Father's Day for that matter. But don't worry, you can still have that maximalist, over-the-top birthday bash you've been looking forward to in the comfort of your own home! Grab your purses and browse through these seven Malaysian bakers offering extravagant cakes that can be delivered right to your doorstep.
1. Shaun Teo Creations
View this post on Instagram
Cake extraordinaire Shaun creates works of art with his signature globe cakes that are the perfect statement piece for your birthday celebration spread. What's best is that you have the option to choose from whimsical or elegant designs. Oh, and we can tell you based on experience that his cakes are as moist and delectable as they are a visual feast. What are you waiting for? Drop him a message and place your cake order!
---
2. Bitter/sweet
View this post on Instagram
May Queens, take a look at these cakes! Of floral femininity and abstract cake designs, the team at Bitter/sweet has elevated their cake game to another level. If you love floral-inspired cakes that are minimalistic and yet a statement piece at the same time, you know that Bitter/sweet is the cake shop for you.
---
3. Brown & Sugar Concept
View this post on Instagram
Husband and wife duo Hariz and Syai are the brains (and bakers) behind Brown & Sugar Concept. With their tall, elegant cakes that will make anyone gasp in awe of their artistry, the bakery has cemented itself as one of the classiest bakeries in Malaysia.
---
4. Bakes and Inks
View this post on Instagram
Bakes and Inks are well-known around town for their alphabet cakes and extravagant Korean-inspired cakes, but did you know that they've also recently opened a vintage-themed cafe at Bukit Jalil? For now, order yourself some cakes first, and then pop by over to Michelle Young at Bukit Jalil when MCO 3.0 is over!
---
5. Forêt Blanc
View this post on Instagram
Think Forêt Blanc, think interactive cakes! The bakery offers a wide array of cakes from French gâteau to macaron towers, but the showstopper has to be their piñata cakes. Each piñata cake comes with a mini wooden mallet, but we think their creations are just too pretty to be destroyed (or eaten!). Fully customisable, you can choose to have just about anything in your piñata – your cat, favourite football team, you name it! Oh, and you can even select the cake flavour that sits within the bottom half (it's not all décor but a fully edible cake). Our favourites are the chocolate and lychee rose flavours.
---
6. LinLin Cake
View this post on Instagram
Charmaine of LinLin Cake manages to combine both vintage and cutesy vibes in her buttercream piping. The self-taught cake artist with mad skills uses fresh cream for all her bakes, and her cake designs are influenced by Japanese Harajuku and anime culture.
---
7. Lemon Daisy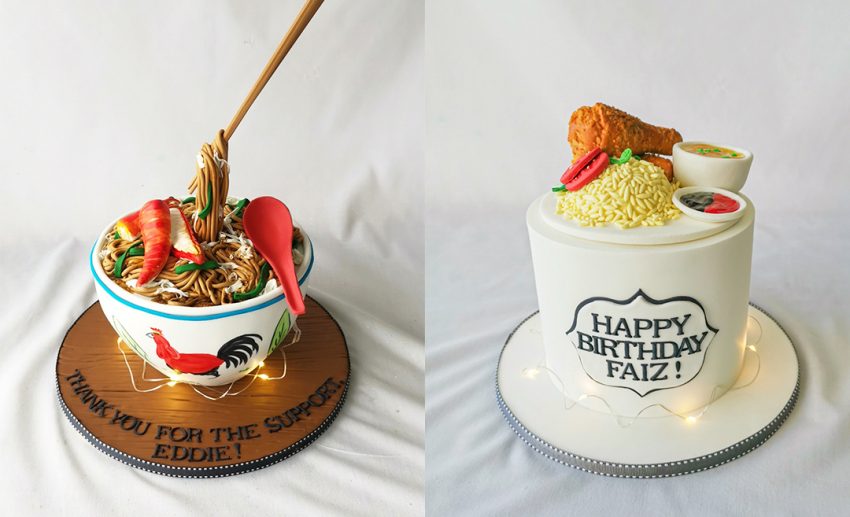 Mei Ling of Lemon Daisy is the queen of fondant in the local cake scene. Lemon Daisy's cakes are suitable for any themed occasion on account that its baker can create just about anything! Using quality fondant, their cake designs range from whimsical to gravity-defying. Of course, you can bet that Lemon Daisy's creations are worth the calories – they're incredibly yummy. Our favourite flavours from them? Definitely the chocolate peanut butter and lemon options. If you're not a fan of fondant cakes, you can also check out their icing cookies that are available in gift boxes or bouquet form.