Disclaimer: This post consists of affiliate links which means Zafigo will receive a small commission if a reader purchases a product using the links provided.
In the last year alone we've spent more time cooped up in our houses than we've ever done before, and naturally, it's becoming a bit dreary. Your humble abode has lost its allure, not because you haven't cleaned, but because it's just all becoming a bit too familiar and – quite frankly – drab. Fret not, however, as we've put together a little list of pick-me-ups that'll add some colour, shine, fun, and scent to your home to make it feel fresh and new. Read on to start building your shopping list!
#1
HOOGA Moon Boat Bean Bag, RM199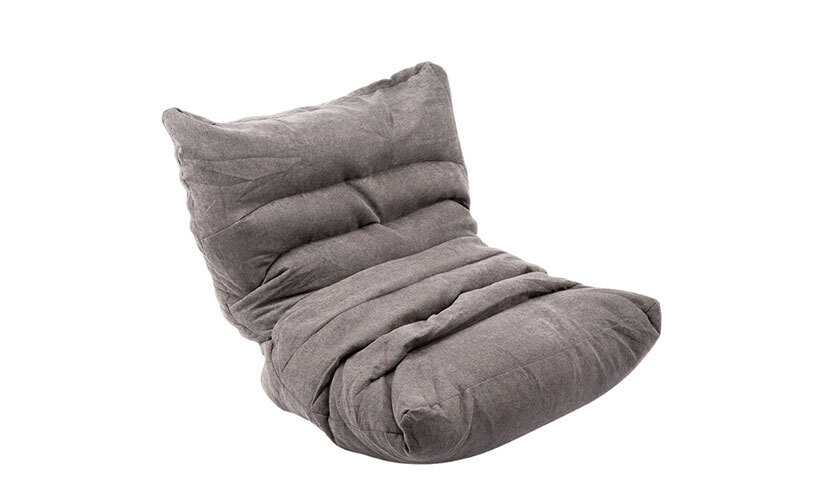 Bean bags have been a fun little addition to living rooms around the world for decades now, and there's no sign of them disappearing anytime soon. From small to large, almost bed-sized bags, this HOOGA Moon Boat Bean Bag (90cm x 120cm) makes for extra seating when you have guests, and a great lounger for a lazy day reading, watching TV, or even midday naps.
#2
AKEMI Silky Soft Egyptian Cotton King Bath Towel, RM143.20
There's nothing quite like wrapping yourself in a silky soft, fluffy towel after you've taken a relaxing bath or shower. Made from the finest extra-long staple cotton, this large (80cm x 160cm) towel is made from the finest extra-long-staple cotton making it highly absorbent and also extra durable. These Akemi towels come in eight pretty pastel shades for you to choose from.
#3
Joy Design Studio Cristallo Wool Rug, RM2,019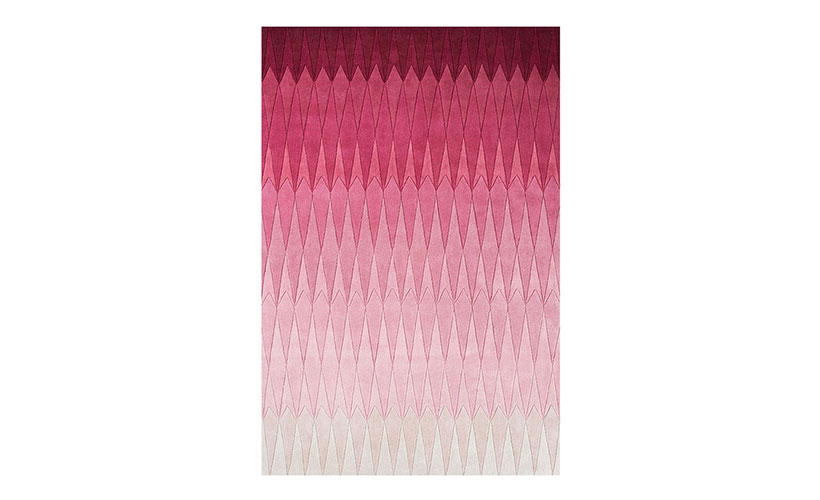 We know your face just scrunched up looking at the price, but this gradient pink, 2m x 3m rug would add the perfect pop of colour to your living room! Short pile rugs are easy to maintain, doesn't collect dust as quickly as long pile rugs, and are also easy to clean, making it a long-lasting piece of furniture that's worth the investment.
#4
Homeliving.my Arch Mirror Gold, RM299
A mirror always helps open up your space as it amplifies natural lighting, making smaller rooms seem brighter and larger. Whether it's in your bedroom, living room, entryway, or hallway, this gold arch wall mirror will add a nice touch of glamour to your walls.
#5
Voluspa Goji Tarocco Orange Small Jar Candle, RM150
Voluspa's wide range of products leaves you spoilt for choice when shopping for a special fragrance for your home. Pick from single-, two-, three-, and even five-wick glass candles, tin candles, reed diffusers, and home sprays in a variety of delicious fragrances that will definitely help lift your mood while indoors during this pandemic. This goji tarocco orange scent is one of #teamZafigo's favourites, along with the baltic amber and persimmon and copal scents.
#6
Homeliving.my Rattan Partition, RM650
Maybe it's a little quiet space for you to work or read, maybe it's for a bit of privacy, or maybe you just want to add a partition for aesthetic purposes. Either way, this foldable partition made from natural wood is a great way to transform the look of your home without taking up much space. It's easy to clean, easy to store, and adds character to any space.
#7
Joy Design Studio Anna Armchair Sofa with Foot Stool, RM1,169
This 70s-inspired armchair with matching footstool is exactly what your living room needs. Not only can you claim it as your throne in the home (because you're the queen of your house), but it also adds that much-welcomed pop of colour we mentioned earlier. There's nothing like a lively shade of yellow to brighten up a space, right? Reading? Eating a meal in front of the TV? Doing some work on your laptop? Sit back, kick your feet up, and do what you have to do on your retro-themed throne. Believe us, there's no better place for it than from this mustard-hued masterpiece (try saying that five times fast!).
#8
Horgen Emmy Everyday Impressions Collection Bed Sheet Set 100% Cotton 930TC, from RM190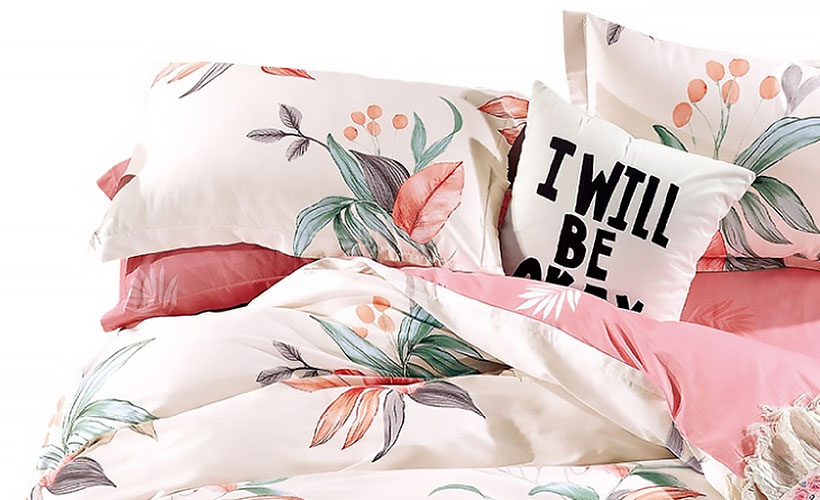 Yes, a 930 thread count from just RM190. Who wouldn't want to be tucked into a pretty, comfortable bed with covers that keep you cool while you sleep? These linens from Horgen – complete with fitted sheet, pillow cases, a bolster case, and quilt cover – will have you looking forward to counting sheep every night. They come in a variety of colours and patterns, and are 100% cotton, making them soft, breathable, and durable for longtime use. Sweet dreams, here we come!
#9
HOOGA Jewellery Box Quinzy, RM89.90
We've all been guilty of a little disorganization, but this glass jewellery box from Hooga is the saving grace we need. From your rings and earrings, to necklaces and even tubes of lipstick, it helps keep the stuff on your vanity in one place. The fact that its see-through also helps tremendously as you don't have to ransack the box to find what you're looking for.
#10
HOOGA Reverin Hammock, RM269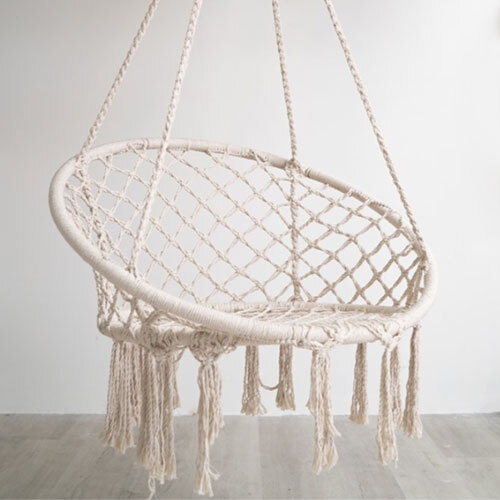 Hear us out! There's no way you're staying in a funk when you're swinging the afternoon away in a hammock, especially one as pretty as this. This hammock comes with a ceiling mount, expansion screws, snap hooks, and a metal chain. You may have to hire a handyman, because assembly is required, but we assure you it will be ringgit well spent.