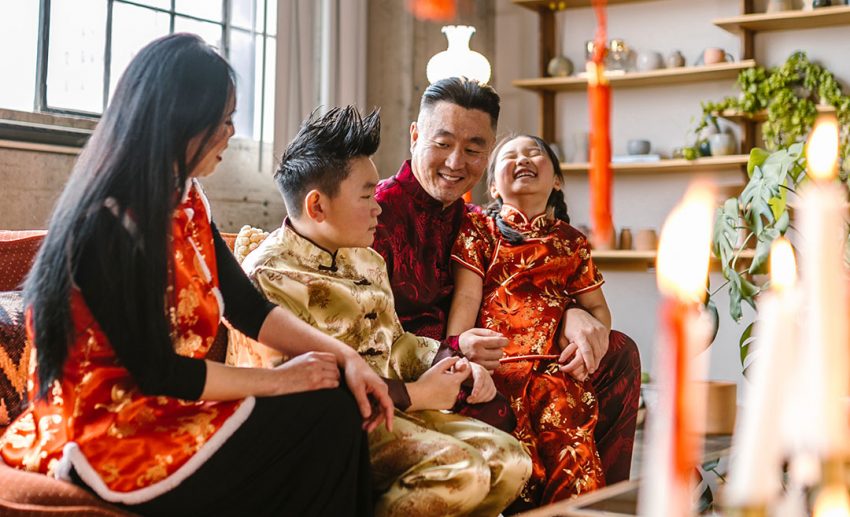 Subscribe to our new 

Telegram

 channel for the latest updates.
While many were hopeful for the lifting of restrictions in time for Chinese New Year (CNY), it seems rather unlikely for the year of the ox. Travel radius limitations and closed state borders means no balik kampung for many, but fret not though, as there's always space for new new year traditions. Here, we list some leisure activities you can partake in to make this Chinese New Year, a niu year to remember. 
View this post on Instagram
Fine dine in
Food is and always has been a big part of CNY celebrations. With reunion dinner being one of the most important aspects of ushering in the new year, many would be (understandably) bummed with the extension of MCO 2.0. However, there's still a way to make this over 3,000-year-old custom happen with hotels and restaurants getting creative with their lunar new year offerings. Support your local businesses and have a feast at home! The smaller, cosier setting means more leftovers for you in the coming days, and, well, we don't have to tell you what they say about overflowing abundance. (Hint: It only means good things for your year ahead.) 
Digital hangouts
Most big family new year traditions involve physically visiting and catching up (aka sidestepping personal questions with humour). However, if COVID-19 has taught us anything, it's that virtual hangouts is a communication mode that's here to stay. So, while you can't visit your friends and family in person, put on your finest CNY garb and schedule a video call via the many available platforms. If anything, you can always pretend that the call is cutting out when a particularly nosy question is directed at you. 
Take a watch down memory lane
Whether you're into classic CNY movies like All's Well, Ends Well or the Chinese fables of Justice Song (Justice, My Foot), you'll probably find them on the streaming giant Netflix this festive season. Host a Netflix party with your family to binge-watch the movies you grew up with while you attempt to digest all that good food. Or better yet, take your #SapotLokal to the next level with Netflix's first Mandarin original series The Ghost Bride, which, incidentally, was adapted from Malaysian author Yangsze Choo's novel. 
With technology finding a way to bring people closer together amidst the pandemic, activities like watching a movie together while apart has never been easier.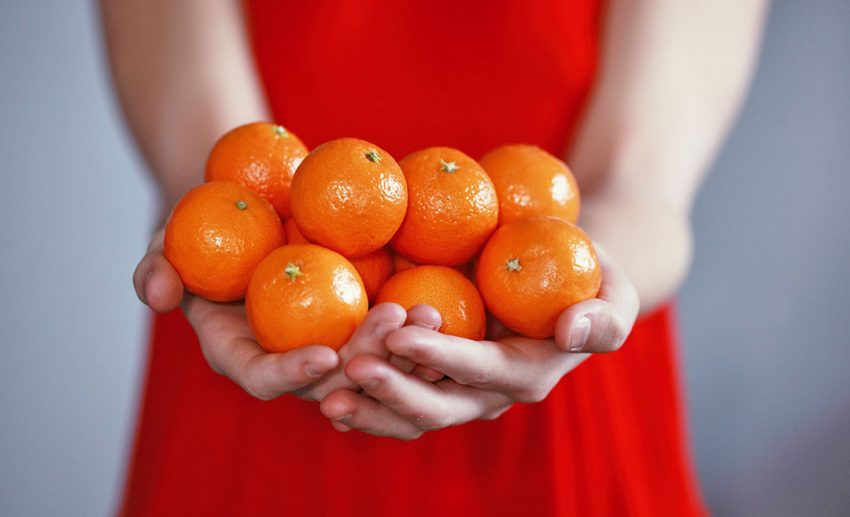 Send (and hopefully receive) digital blessings
Although gifting is probably more synonymous to Christmas in mainstream consciousness, it's considered auspicious to be gifting over CNY. Remember all the times your moms made it a point to bring oranges to the home of whoever you were visiting? As an act of respect and gratefulness in Chinese culture, keep the tradition alive by sending gift baskets of Mandarin oranges, savoury and sweet treats, or even artful greeting cards this festive season. After all, give and you shall receive. Think of it as a pay it forward for CNY – the luck and prosperity will make it back to you.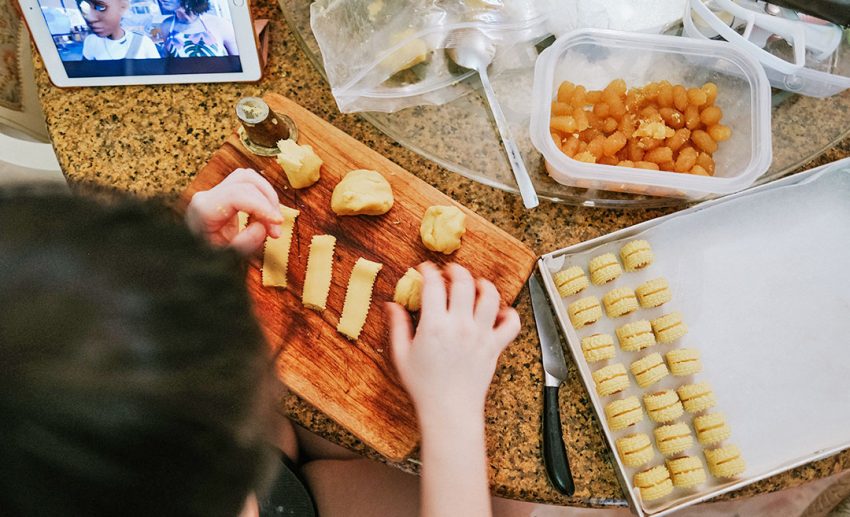 Bake up a storm
One would be remiss of a true CNY experience if one doesn't indulge in the many cookies, candies, and delights available this time of year. Rather than buying your lion's share of the goodies, why not try your hand at some of them? A cursory Google will show you dozens of easy peanut cookie and pineapple tart recipes you can attempt at home. If you want to try your hand at a classic, there are even modern kuih kapit makers available for purchase online so you can make your own traditional love letters easily. There are even have traditional kuih kapit makers too!
Got no one to send your freshly baked lunar new year goodies to? Reach out to organisations such as The Lost Food Project or your area's orphanages to spread the love to those who need it.
Team work makes the dream work
There is no better time than during the festive season to start a new family tradition, and what better way to do it during CNY than to get the whole family in on making your reunion dinner? In this Airbnb experience, celebrity cook Sherson Lian teaches you how to make his mom's Sour Plum Stewed Duck, a highlight dish in his family's annual CNY celebrations. His recipe comes paired with a Cucumber and Wood Ear Fungus Salad. This class would be a fun and easy one to take together, and you'll be able to ask questions as it goes along. Alongside a memorably mouth-watering reunion dinner, you'll instil a greater appreciation for traditions and quality time well spent with your loved ones. 
Follow Zafigo on Instagram, Facebook, and Twitter. Sign up to our bi-weekly newsletter and get your dose of travel tales, tips, updates, and inspiration to fuel your next adventure! 
[vc_row][vc_column][zf_post_boxes widget_hide_desc="true" num_post="3″ post_id="40719, 40818, 40333″][/vc_column][/vc_row]