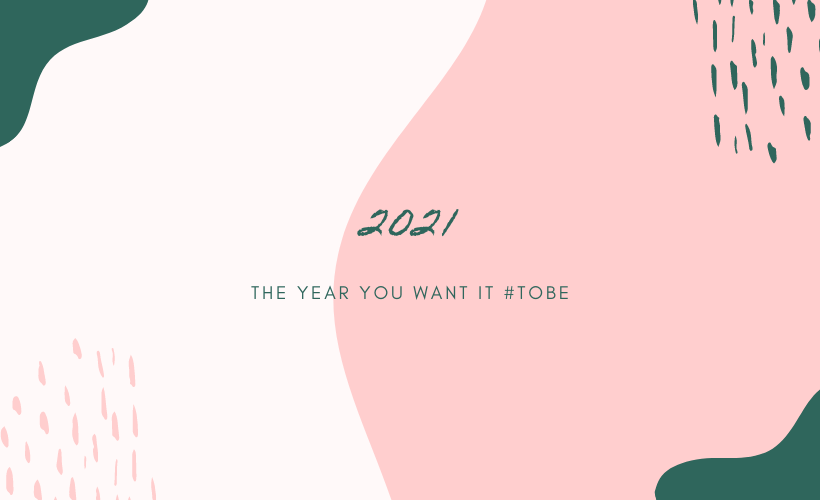 We're on Telegram now too! Subscribe to our channel for the latest updates.
This year has been transformative in more ways than one. We've had to deal with some form of loss, not being in control, and being still – we reflect on these moments in the latest issue of ZafigoZine. We'll carry the lessons we've learned to the next year, and hopefully, that'll bring us closer to being to where we want #ToBe. Here's what the team at Zafigo are working towards for 2021. 
#ToBe well mentally and emotionally
Eliza Thomas, Editor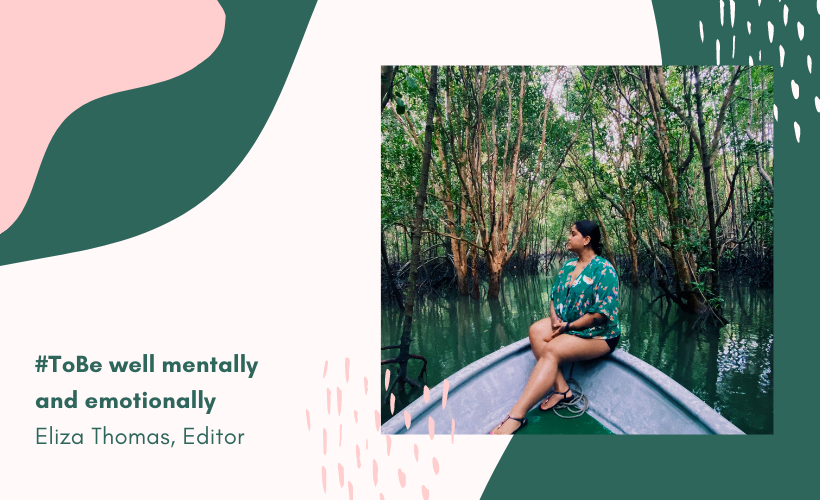 In 2021, I hope #ToBe well…  especially mentally and emotionally. This year has kicked my butt in more ways than one. I started therapy (everybody needs therapy!) to learn how to address and cope with the issues that came up, and I've been trying to be more mindful and aware of how these things are affecting me. Unfortunately, for now, I still can't say that I've been succeeding. I know it's going to take some more time and (a LOT more) work, but I'm hoping that I come out of this whirlwind right side up, with all my wits, senses, and sensibilities intact. Please send all the good vibes and energy my way, y'all, because I definitely need it.
#ToBe homier
Maggie de Souza, Head of Events
This may sound strange, especially after we spent most of this year stuck indoors, but I've learned to love my space more than ever. The first half of 2020 was particularly stressful, to say the least. After hearing of many people who are close to me losing their jobs or being put on pay cuts, it was hard not to worry about the same thing happening to my partner and I. While he chose to zone out the worries by playing games, I found solace in cooking. I tried a new recipe every other day, and I still fail miserably at baking, but I did manage to pick up a few other tricks in the kitchen and gained some weight as proof.
When the second Conditional Movement Control Order was announced, I decided it was time for a home-makeover. I started by doing up my balcony, which was the catalyst for a new gardening hobby, and am now working my way through the apartment. My slightly over 1,000-square foot two-bedroom is starting to feel like a castle, and I find myself wanting to stay in more often. So, for 2021, I plan to pick up new home-based hobbies as a way to enjoy my revamped MADD House (what we call our home). 
#ToBe self-sufficient and comfortable saying 'No'
Rathika Sheila, Content and Marketing Manager 
I've been a people pleaser for most of my life and I'm working towards changing that, but my progress was limited during the pandemic. Everyone I knew needed support or a sounding board as it's been an exceptionally challenging year, and I was so caught up with helping them through their struggles that I neglected my own. I've had many restless nights because of it too. In 2021, I want to spend time with myself; nursing the emotional hangover, staying in to watch movies or reading, taking care of my health, and setting healthy boundaries. 
I want #ToBe grateful
Sue Ee, Intern
This year reminded me to be appreciative of what I have – a roof over my head, food on the table, and a caring partner. I also found a safe space for myself in the pages of my journal, and I learned to give myself a break. I'm so used to being on all the time that I don't know how to switch off. In the next year, I'm going to continue writing weekly gratitude logs as it helps ground me, and to continue beading! It's been therapeutic and a great way to spend my time. I look forward to being kinder to myself.
#ToBe more eco-friendly
Tengku Zai, Content Manager & Sub-editor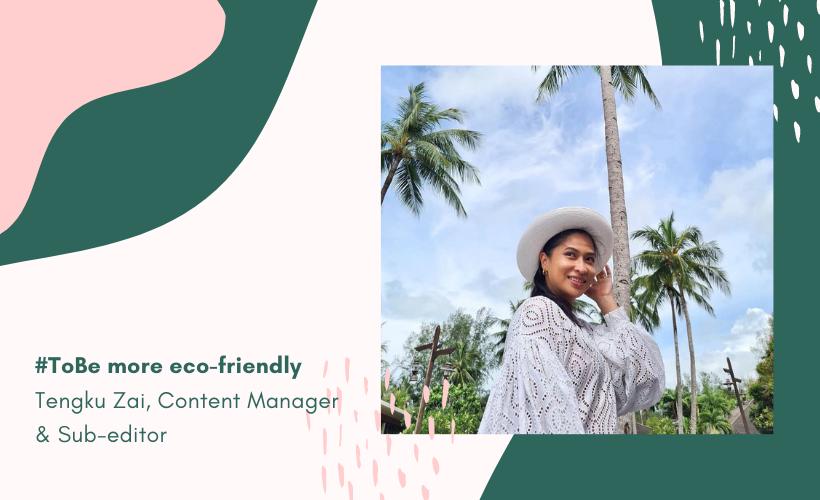 For almost three years, I've converted my home into a space that only uses eco-friendly detergents. We compost and recycle as much as possible, and a few months ago, I made the decision to try and spread my eco-friendly ways to another part of the home – my closet!
I made the choice to stop buying fast fashion (I love you, Zara and COS, but I had to say goodbye), and while I've done relatively well thus far, it's been a struggle. How does one say 'no' to the appeal of staying on trend with affordable prices? Come 2021, I hope to hold better to my promise and opt to shop for my garments at earth-friendly brands, non-mass fashion houses, and local designers. I've started going to pre-loved designer outlets for my bags and shoes. After all, the most sustainable place to look for fashion is in your own (or someone else's) closet. The ultimate aim, however, is to hopefully leave a better, greener Earth for my daughter. We all strive to give our children better lives than the one we had; it's imperative that this includes a healthier planet too.
A year #ToBe content

Tercia Goh, Head of Content Marketing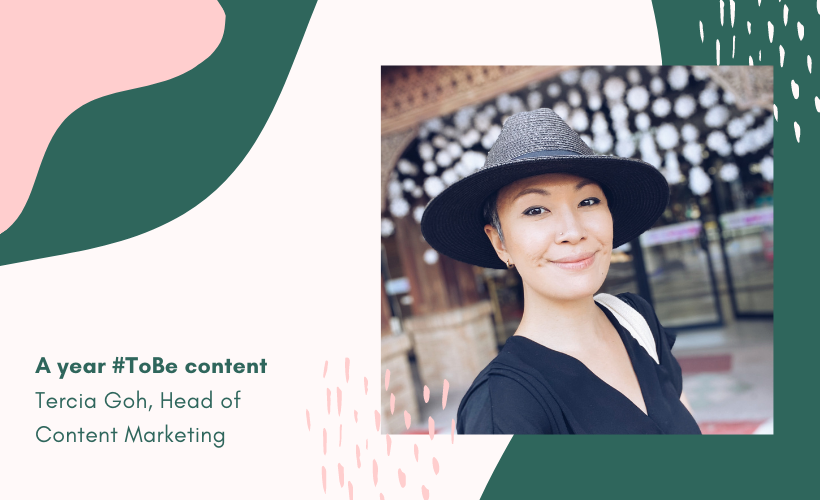 The pandemic put us all on survival mode, and after months of adjusting to it, I realised that it gave me a new perspective and a sense of appreciation for what I had within my reach. It's taught me to be present, and that survival doesn't have to be dreary. It's taught me to be optimistic because that's all we had to hold on to. I will usher in 2021 with a grateful state of mind.
It's liberating to not have 120 tabs in my mind, worrying about the past and what the future will be. The pandemic showed me just how fragile life is, and that there's more to our existence than what we possess. It showed me that it's okay if we're not in control of everything, but what we can focus on are the present and our inner-peace.
I will continue to find simple joys in writing in my journal, watching a baby monstera leaf slowly unravel, and create my own adventures and escape – even if it means pulling a blanket over my head to transport me somewhere else. Who knew that wealth could be inexpensive and contentment so reflective? Cheers to the New Year!
#ToBe inquisitive
Theresa T, Marketing & Development Lead
After surviving a year of uncertainty, I want to stay curious, excited, and to find joy in the small things that life has to offer. I had plans to travel to India this year, and to make up for being unable to explore the beautiful country, for now, I've decided to 'walk to it'. India is 5,608km away from Malaysia, so I'll be walking every day until I hit that goal, and to still be moving within my own space. It's been a great way to explore my neighbourhood too! I'm currently at 20km (~0.2% progress) but I'll get there soon.
#ToBe healthier
Xin Lee, Head of Design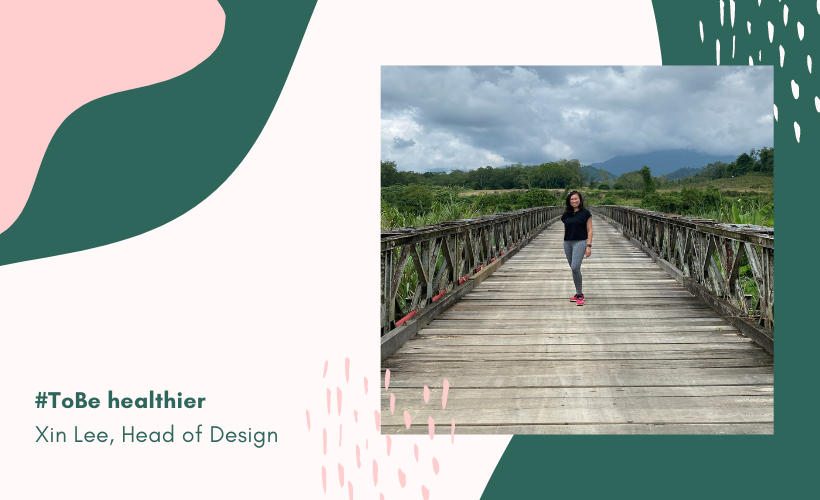 It's been challenging to be motivated to stay healthy throughout the year with the various lockdowns in place. What helped me get started was exercising with friends. We'd run together twice a week before going to work, and we started with three-kilometre routes and have gradually increased it (the goal is six kilometres!).
Just as I'd started feeling more comfortable running on my own, a lady was robbed while jogging – snatch thefts are becoming more prevalent – and I'm afraid to go out. So now I'm looking into more home-based exercises. That's my mission for 2021 – to stay safe, healthy, and most importantly, to feel good both inside and out. My measure won't be with a weighing scale.
Get all the latest travel stories from Zafigo. Follow us on Facebook, Twitter, and Instagram.