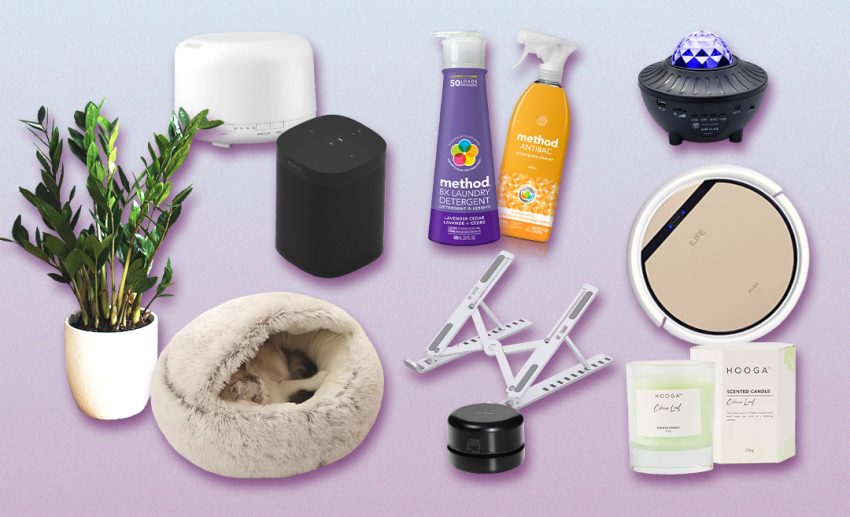 Disclaimer: This post consists of affiliate links which means Zafigo will receive a small commission if a reader purchases a product using the links provided.


Since spending most of last year (and potentially this quarter) at home, the team at Zafigo have put more focus into making our personal spaces more comfortable for ourselves. In this list, we've featured (mostly) inexpensive items that can brighten up your living area without taking too much space, and will make you feel good too.  
1. Don't leaf me
Xin, Head of Design 
As a proud plant mum, the best addition to my home has been indoor plants! They can be an inexpensive way to make your home livelier while improving its aesthetics. Plus, studies have shown that it can also help with your mental health; plants can lower your anxiety and stress levels in just four weeks. It's important to take a break from your screen time every now and then, and looking at your plants helps relax your eyes while giving you a serotonin boost. People are a bit sceptical about buying plants online (I understand, I've been there), but that's how I bought my first few plants, and they made it to my home safely. Oh, and they're still very much alive.
2. Home is where my dog is
Maggie De souza, Head of Events
My friends say my world revolves around my dog and I don't disagree. I love coming home and finding this furry little thing by the door, waiting to be the first one to welcome me. The best is that I have a companion for almost everything I do – whether it's reading, cooking, or gardening. Since she's always by my side, I've created a cosy nook with her fluffy bed, and water in every room just for her. As an anxious dog who tends to get scared at the slightest noise, and hides under furniture, a plush sleeping nest like this which she can sink into and tuck away helps calm her down. She also loves keeping warm, and on especially chilly nights, I'll find her snuggled here for hours.
3. Essential spaces need essential oils
Tercia Goh, Head of Content Marketing
I spend most of my time in my study; it's an air-conditioned room where I work and journal. Having the A/C on makes the air a little dry and stale, but my aroma diffuser has, well, diffused that. It adds much-needed moisture to the air, it's soothing, and fun to experiment with different essential oils. It's also great for the eyes as I'm able to switch between eight different light modes. I bought another for my bedroom recently and find that turning it on before I sleep helps with a sounder slumber.
4. Light of my life
Rathika Sheila, Content and Marketing Manager 
I live with my family, which means I don't have a lot of my own space, with the exception of my bedroom. I've spent so much time in it that I now notice when there's a new crack or paint chip. Observant or going insane? Time will tell. I love my space though, and I wanted to have a ritual that I could look forward to doing every day in it. So, I turned to candles. I light one up every evening before I start writing or reading, and it makes me smile every time. My bank account is a little worried, as I've been on a 'candle wishlist' spree and have about 20 items saved so far… in addition to the five I've yet to burn.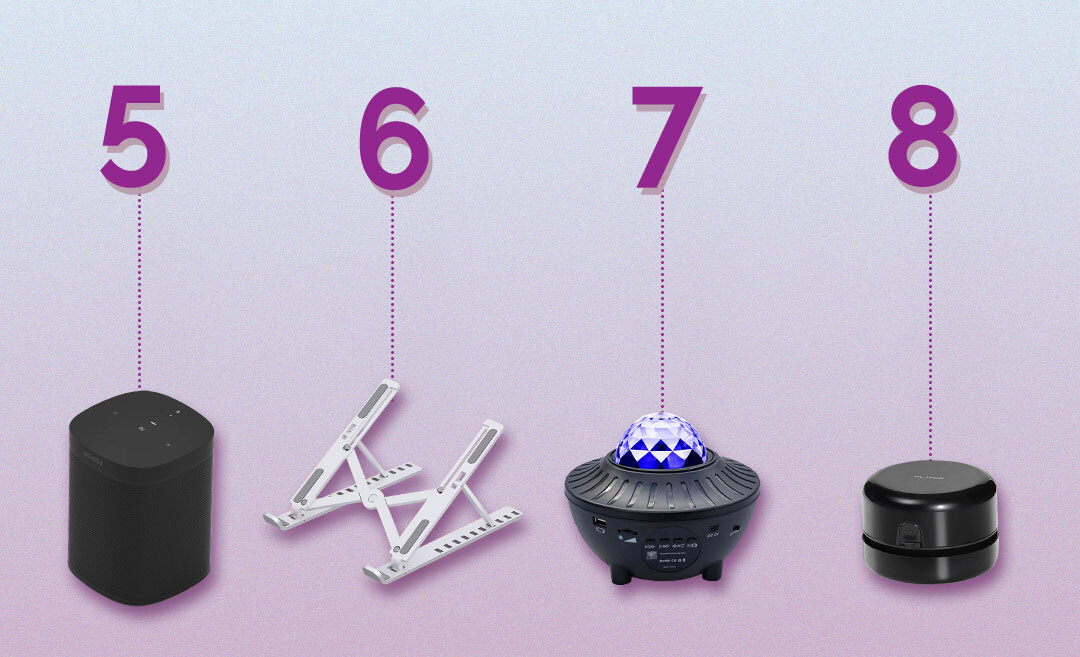 5. To set the vibe
Eliza Thomas, Editor
I've created a bit of a sanctuary for myself in my bedroom. It's where I go to relax and unwind, and ultimately sleep, so it's extremely important to me that I keep my bedroom (as well as the rest of my apartment) clean at all times. I wipe everything down (#10), vacuum, mop, and launder my clothes and sheets once a week (#9). I have amazingly soft sheets and six super-comfy pillows on my bed. My bedside table is home to a eucalyptus and lavender candle to aid relaxation via scent, and an Amazon Echo Dot smart speaker that's programmed to play jazz for sleep every night at 10pm. As you can see, I'm all about the vibes.
6. Stand by me
Tengku Zai, Content Manager and Sub-editor
There are some 'extreme' things I've done to make my home even homier in the past months (we renovated our attic into a liveable, workable private office space that doubles as a (wo)man cave). But there are also little changes that helped make working from home (or doing everything from home, really) that much better. The most useful accoutrement I'd bought during this lockdown is a laptop stand. My wrists aren't as sore since they're now in a more comfortable position for typing, while my posture has improved heaps as I no longer need to slump over my laptop whilst getting things done – my screen is now at eye level. This nifty little thing is also collapsible, so I can bring it with me wherever I need to work. Oh, and did I mention it only costs a little over RM30? Worth every penny!
7. Everybody's starry-eyed
Theresa T, Marketing and Development Lead
I'm not a big spender on non-essential items, but I've been eyeing this starlight projector for the longest time. The thrifty voice in my head always asks, "Theresa, do you need this or do you want this? If you want it, you do not need it." The past year made me realise that I've been so caught up with chasing what's outside (work, social life, travel) that I wasn't really taking care of where my day begins and ends – my home. So, I went ahead and bought it. I absolutely love the small changes I've made to my personal space, and I'm making it a point to make my space homier. Having learnt so much about myself in the past year, it turns out a year of lockdown wasn't so bad for me after all.
8. Do the 'write' thing
Marina Mahathir, Founder
Homey to me means messy and full of things, which describes my entire house. But my homiest spot is my little journaling corner. It's basically a glass-topped desk fitted into the wall with shelves above. But since I started going down the journalling rabbit hole, it's now filled with tins of coloured pens, boxes of rubber stamps, and towel rails of washi tape. To keep my space clean, I use the mini desk vacuum cleaner and it's been a handy addition. On either side of my chair are three-tiered trolleys chock-full of notebooks, sticker books, and ink stamp pads in every colour. They all cramp my space, but not my style.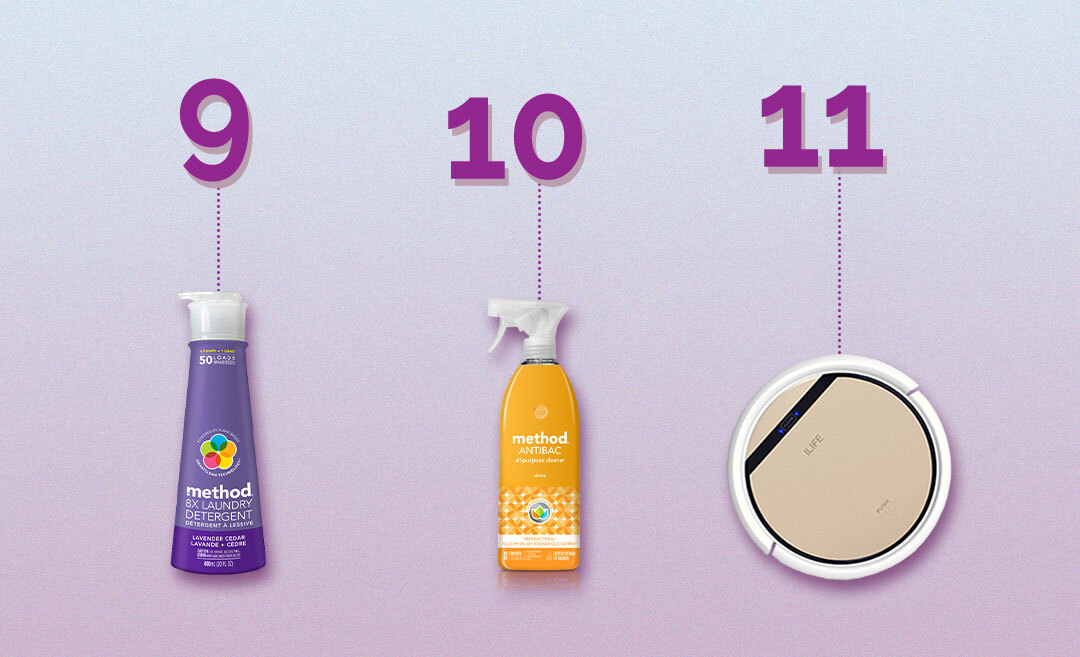 11. Clean, lean dusting machine
Sue Ee, Junior Content Creator
Before owning a robot vacuum cleaner, I'd spend at least half a day doing chores over the weekend, and the other half recuperating. Now that I have one, I can work and have my floors cleaned and mopped at the same time! It's easy to use – just press 'clean', and you'll never say, "Where did this dust/hair come from? I just cleaned!" again. On top of that, it's designed to fit into tight spaces and hard-to-get corners, so there's no need to worry about having stray dust bunnies hiding in your room.
Subscribe to our new 

Telegram

 channel for the latest updates.