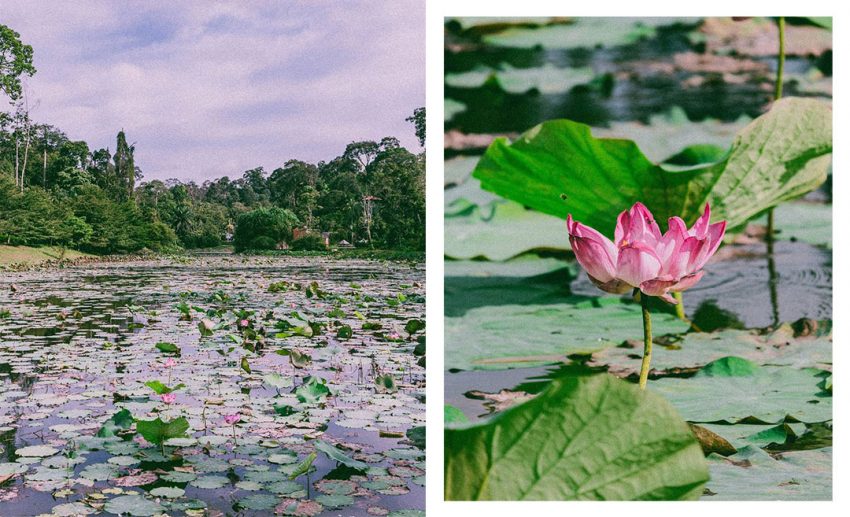 We're on Telegram now too! Subscribe to our channel for the latest updates.
Indulging in a spot of agro tourism – short for agricultural tourism – is one way to travel ethically. On the one hand, you get to support local communities through a rapidly-growing industry that's become a means for farmers to diversify and supplement their income. And on the other, visiting working farms and fruit plantations allows for tourists to easily practice social distancing SOPs in their wide open spaces that's essential in this new normal. 
Even within the state of Selangor, there are numerous agro parts offering myriad activities, so you're spoilt for choice. But to make things easier, here are Selangor's five best agro parks to visit post CMCO:
MAEPS Agrotourism Park, Serdang
View this post on Instagram
View this post on Instagram
Loaded with numerous activities and adventures for the whole family that can be enjoyed surrounded by the beauty of nature, the highlight of the MAEPS Agrotourism Park are the experiences within the plantation and agriculture areas. In terms of the flora, learn about herbs, paddy, and pineapples on your visit. As for the fauna, there's the House of Kambing that's home to goats and camels, where a visit is rewarded with a delectable meal of nasi kukus kambing bakar (steamed rice with grilled mutton).
You can also feed the animals at the G2G Animal Garden full of friendly furries. If you love horses, drop by their equine centre. With plenty to do, you may want to consider spending a night or two at the property's Nafas Cube that features a unique cabin and tube concept. 
National Botanical Gardens, Shah Alam
View this post on Instagram
View this post on Instagram
Serving both research and pleasure, the National Botanical Gardens showcase beautifully-landscaped greenery that's equal parts serene and rejuvenating for any city dweller. What makes this park extra special is their famed 4 Seasons Temperate House that allows visitors to experience spring, summer, autumn, and winter (the seasons change every three months). Side note: Do check on when this facility reopens, as at time of writing, it's closed to public due to COVID-19. 
But even if this unique greenhouse is closed, there are still other gardens that make the park worth a visit – like their cactus, orchid, fruit and spice gardens. You'll also find an animal park here.
Selangor Fruit Valley, Bestari Jaya
View this post on Instagram
View this post on Instagram
Love juicy tropical fruits? Then this is the place for you! Check out the many fruit plantations overflowing with a bounty you can sink your teeth into. Here, you'll find a variety of plants such as starfruit, guava, papaya, rambutan, and much more. Once you're done learning about how these tropical fruits are grown and harvested, there's a tram service that allows you to explore the grounds while enjoying the fresh air.
If at any point you get tired, take a breather at the stall offering up fresh coconut water to quench your thirst. Of course, the excitement doesn't end there, as guests can also enjoy the likes of a mini petting zoo, kayaking, a deer farm, traditional kampung (village) houses, and a kelulut honey farm. 
Forest Research Institute Malaysia (FRIM), Kepong
View this post on Instagram
View this post on Instagram
Besides having among the most awesome eco-adventures in Selangor, FRIM educates and showcases visitors on the local natural beauty native to our country.  See plants and trees such as Rubiaceae (coffee family), Fabaceace (bean family), Euphorbiaceae (rubber family), and a 116-year-old Keladan tree. Here's a fun fact: FRIM Kepong was originally a mining site before it was turned into a vegetable garden that's now evolved into a popular forest destination.
Kuan Wellness Eco Park, Tanjung Sepat
View this post on Instagram
View this post on Instagram
Essentially a purveyor of precious bird's nests (a popular healthcare product), Kuan Wellness focuses much of its research efforts in also protecting the lush greenery that surrounds its study centre. A fascinating destination and IG-worthy landscape, besides learning about bird's nest harvesting, there's also a mini petting zoo and tropical fruit farms to visit. 
Get all the latest travel stories from Zafigo. Follow us on Facebook, Twitter, and Instagram.
[zf_post_boxes widget_hide_desc="true" num_post="3″ post_id="40509, 40476, 25173″]