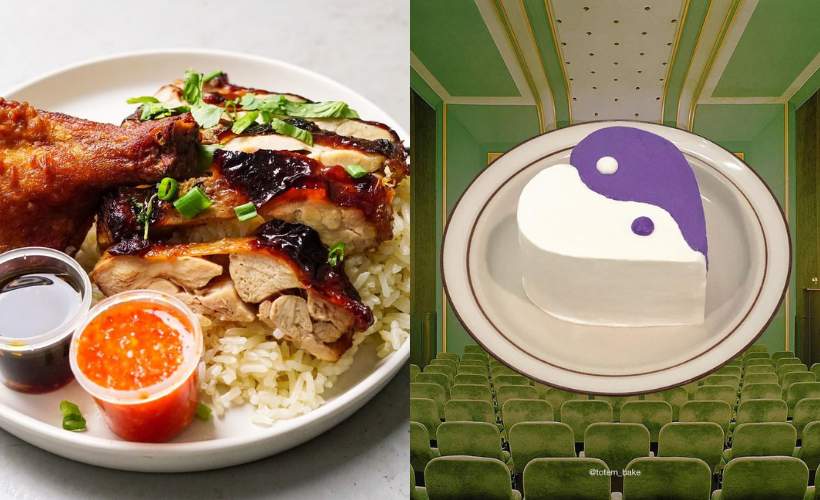 With yet another CMCO in effect – this time panning across all of Selangor, Kuala Lumpur, and Putrajaya – the livelihoods of countless people will be adversely affected yet again. The second round of (semi-)lockdowns won't be easy to weather for most, but for those of us who are able (and who love to eat), there are ways we can show our support for small businesses in those areas.
While, granted, restaurants and chain supermarkets will likely see their businesses suffer too (who's safe, really?), they can rely on apps like Grab and Foodpanda to hopefully sustain themselves. But what about the little guys? Here are seven small, home-based food businesses to support. Because, why not? You're helping a family make ends meet and nothing quite beats home-cooked food.
1. GilerBabiz
View this post on Instagram
It's bad enough to lose your job or receive a pay cut. Try losing your entire career. Undoubtedly, musicians and performers have been among the hardest hit due to COVID-19. Since live performances have been close to non-existent, many musos have turned to their kitchens for sustenance – in terms of making ends meet and filling their tummies.
One such musician is singer and pianist Rachel Guerzo, of the famed musical family the Solianos, who's sharing another skill she has with the world – a perfectly-roasted pork loin. Definitely non-halal, Rachel pairs her siew yoke with a signature Hot Pork Sauce (a pineapple chilli aioli) or her Brandy Apple Sauce. You can level up your porky meal with these delectable sauces, complimentary with every order.
In addition, you can also order a side of truffle mashed potatoes (RM48) or a whole grilled pineapple (RM20) in addition to your 1-kilogramme loin (RM148). Alternatively, you can order a Petite Babiz (0.5 kilogrammes) for RM88. Delivery is free within the Mont Kiara and Bangsar areas. Delivery charges apply for the rest of the Klang Valley.
To order: Direct message GilerBabiz on Facebook or Instagram. Or WhatsApp 011-699 BABIZ (22249). Closed on Mondays and Tuesdays. Pre-order of three days required.
2. Sauce Lab
View this post on Instagram
Ever heard of Mighty Monster, the Australian-inspired brunch spot? Well, Sauce Lab is the MCO-era brainchild to this restaurant chain. The pandemic hit the restaurant business pretty hard, causing its founder, Basil Tan, to even close one of his outlets. Sauce Lab was born out of his and his team's need to survive, and has sold thousands of jars of saucy goodness ever since.
Choose from savoury sauces like Basil Pesto that's perfect for pasta or grilling chicken; Sambal Belacan to serve as a condiment or stir fry; or the Japanese Tartar that's great in sandwiches, burgers, or as a dip. On the sweet side, try their Salted Miso Caramel that pairs with any ice cream or cake like a dream. There are also two premium sauces to opt for – the Avocado Hummus (RM23) and XO Sauce of scallops and shrimp (RM28).
Prices are reasonable too, with each non-premium jar going for RM18 each, RM50 for three, and RM70 for five. You can also super-size your jars for a mere RM10 each. Volume varies by sauce. Needless to say, this is a necessary addition to your kitchen! And they're all freshly-prepared.
To order: Direct message Sauce Lab on Facebook or Instagram. Or WhatsApp 017-245 3363.
3. Caca's Creations
View this post on Instagram
A Filipino home baker who's been living in Malaysia for many years, Caca has some mighty delicious creations in her kitchen. Besides delectable celebratory cakes, Caca's really an expert in Filipino breads and desserts, so be ready to have your mind blown.
The hot seller on Caca's menu is her various iterations of the pandesal (soft dinner roll). Pinoys usually have this for breakfast with anything from cheese to corned beef, but Caca's kicked it up a notch by offering Ube Cheese Pandesal (ube is yam) and Red Velvet Pandesal options in addition to the classic pandesal. And since Pinoys love all things cheesy, consider also trying her ensaymada (soft bun topped with cream, sugar, and grated cheese) and cheese roll (soft bread stuffed to the max with cheese).
For something sweeter, give the Brazo de Mercedes Cupcakes a go – it's a soft meringue cupcake with a delicious egg yolk custard filling. If meringue isn't your thing, try the mammon (a Filipino sponge cupcake). Caca is also really popular for her cinnamon rolls, even though it's not a Pinoy dish. Does it help that Caca's Creations is Pinoy-approved? Her bakes are absolutely legit!
To order: Direct message Caca's Creations on Facebook or Instagram. Or WhatsApp 012-970 7496.
4. Pretty Yummy
View this post on Instagram
On the topic of cakes and all things sweet, if you happen to be a CMCO baby (thought you got away unscathed unlike those whose birthdays were between March to June, huh?), get your cakes from Pretty Yummy. Equal parts yummy and pretty, home baker Jamira puts a lot of heart into every cake, cupcake, and biscuit she makes. Just watching her decorate her cookies on Instagram is cathartic.
Specialising in butter cakes, Jamira's work with her buttercream frosting is near-flawless, as you can see from her Hobbiton cake (pictured above). But really, Jamira can create just about everything from monsters to movie themes. Even once this CMCO is over, we can promise that you'll still want to place your cake orders with her. Her cookies also make for delicious door gifts.
Do note that Jamira will need a head start to make your cake dreams a reality, so be sure to book her ahead of time. Prices also depend on the weight and complexity of the design.
To order: Direct message Jamira on Instagram or email prettyyummy.jjs@gmail.com.
5. Five & Two Fine Foods
View this post on Instagram
Over 100 different types of home-cooked frozen meals delivered straight to our doorstep? We'll take 20! Favourites include classics like an English Shepard's Pie, vegan-friendly options like the Vegan Szechuan Tofu, or the non-halal Bacon Fried Rice. Since not all their dishes are halal, do be mindful when placing an order. Besides full-on meals, they all so make mealtimes easier with an offering of sandwich spreads such as the cashew and mushroom pate, and tangy tuna sandwich spread.
Five & Two Fine Foods' frozen meals keep for up to 90 days, and is portioned into three so that you can easily serve your family. Of course, everything is also 100 per cent home-cooked from scratch using only the freshest ingredients. Also good to know is that they don't use any MSG, preservatives, or artificial flavours in their cooking. As they say, it's just like mom would make it!
Frozen meals aside, the good people of Five & Two Fine Foods are also purveyors of delectable (and sometimes even boozy) cakes. Irresistible options include the Coffee Chocolate & Whiskey Cake, and the Raw Vegan Gin & Tonic Cake. Of course, there are also alcohol-free cakes on offer such as the Vegan Sugar-Free Chocolate Banana Cream Pie and Raw Vegan Earl Grey Blueberry Cake that allow you to be healthy and happy (from overeating cake).
To order: Direct message Five & Two Fine Foods on Facebook or Instagram.
6. Mutiara Figs
View this post on Instagram
Fuelled by the aim to modernise the fig and to showcase Malaysia's agricultural offerings, the team at Mutiara Figs has come up with a menu featuring this juicy fruit. In case you're wondering, yes, the figs they use are grown locally. Right in Shah Alam, in fact.
You'll see these ripe purple pickings presented in their sambals, tartlets, and Heavenly Fig Dessert (pudding served with a side of vanilla sauce). Surprisingly enough, Mutiara Figs' sambals are more savoury rather than sweet, allowing the inclusion of fig to balance out the flavours and spiciness, rather than overpower them.
We reckon it's a clever inclusion, and you can get your hands on their Sambal Hijau Fig, Sambal Merah Fig, and Sambal Bilis Fig for RM55 (combo set of any three bottles). You'll also be glad to know that for this CMCO period, Mutiara Figs is offering free shipping within the Klang Valley with a minimum purchase of RM60. Excuse us, we're going to go place an order right now.
To order: Direct message Mutiara Figs on Facebook or Instagram. Or WhatsApp 017-653 6977 or 017-884 9551.
7. Cheryl's fish paste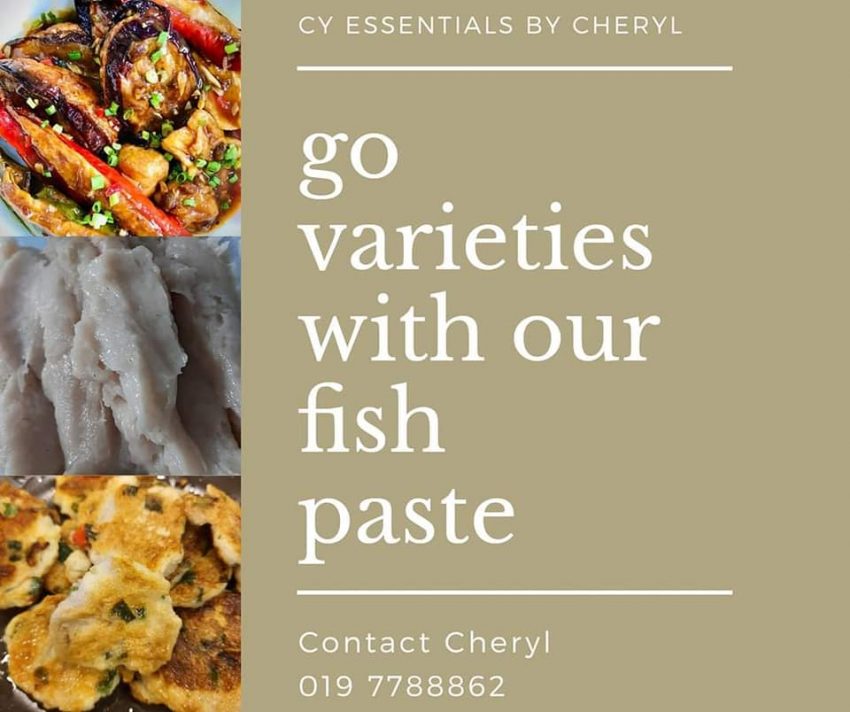 Made fresh from local tenggiri (mackerel), the possibilities are endless with Cheryl's fish paste. Stuff it into some aubergines and sauté them in your sauce of choice for delicious yong tau foo, pan fry it, steam it, boil in noodles or soup, or add it to congee – you're only limited by your imagination.
What you can count on is that having this around is easy, convenient, and kid-approved! This fish paste is made free from MSG and preservatives, and contains no pork or chicken. It's only seasoned with a pinch of salt and lots of love.
Each tub weighs 500 grams. Minimum order of two tubs at RM69; three tubs for RM100. A delivery charge of RM10 within the Klang Valley.
To order: Direct message Cheryl on Facebook.
8. Ayam Ballado
View this post on Instagram
If spicy food makes you salivate, ayam balado is the place to order from. This Indonesian sambal is made with tomatoes, lemongrass, a handful of chillies, belacan (fermented shrimp paste), shallots, and garlic. It's perfect for anything – prawns, eggs, and if you'd like a vegetarian option, it pairs amazingly with potatoes, and eggplants too.
This home-chef uses chicken for her mix, and serves it with basmati rice, kicap, abc (sweet Indonesian soy sauce), and sliced cucumbers – all for RM15! There are two levels of spicy to choose from (mild, or pedas). #TeamZafigo tried it a few months ago and it left a lasting impression. It's delicious, you won't regret it.
To order: Send them a DM via Instagram. Orders are currently available within KL and Selangor, between Monday to Friday.
9. Makan Thing
View this post on Instagram
First of all, do not scroll through this profile on an empty stomach or in the middle of the night when the urge to snack strikes back. Everything on this profile is mouth-watering, and third-helping delicious. Dishes that are available currently are beef/chicken rendang; ginger chicken stir fry, beans, and white rice; beef lasagna; sambal prawn stir fry, with asparagus, an omelette, and butter rice; roast chicken with various sides like mashed potatoes, scalloped potatoes, roast vegetables, aglio olio and more! Makan.Thing is perfect for families, or catering for parties as a minimum order for 5 pax is practised.
To order: Whatsapp them your order at least 48 hours before.
10. Jeremy's Chick
View this post on Instagram
If we had our way, we'd have a serving of chicken rice a day. Founded by the same guy behind Urban Daybreak, Jeremy Teoh, who started this venture during the MCO back in March to reduce further loss in revenue and to ensure the financial security of the staff. So not only would you be digging into roasted/poached chicken, fried chicken, or char siu chicken with rice (or wanton noodles if you prefer!), you'd also be supporting the staff of this wholesome establishment. Vegetables like kailan, pok choy, and bean sprouts are available, as well as braised eggs, and tofu, and tempeh.
To order: Jeremy's Chicks is available on GrabFood, FoodPanda, and AirAsiaFood.
11. Totem Bake
We've covered appetizers, mains, and now for the most important meal: desserts. If you're a fan of onde-onde (glutinous rice balls filled with gula melaka, and covered in coconut), Totem Bake's onde-onde cake is a must-try. It's light, airy, and has just the right amount of sweetness. In addition to the cloud-like cake, other flavours on the menu include passionfruit with butterfly pea flower, and vanilla with green grapes. There are four sizes available (3", 6", 7", 8"), customisation is also available. Our personal favourite is the clown series.
To order: DM them on Instagram.
Originally published: 15 October 2020
Follow Zafigo on Instagram, Facebook, and Twitter. Sign up to our bi-weekly newsletter and get your dose of travel tales, tips, updates, and inspiration to fuel your next adventure!
[zf_post_boxes widget_hide_desc="true" num_post="3″ post_id="38895, 38810, 38779″]