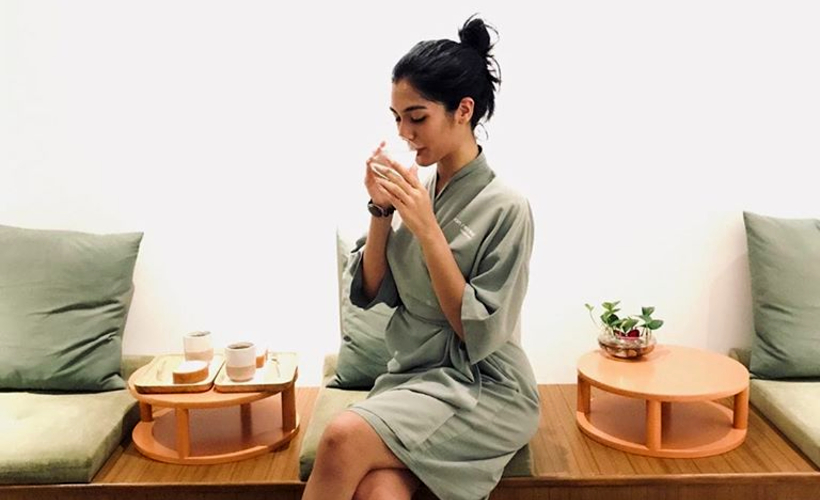 [box color="#14afa9″]The Malaysian government has allowed for domestic travel to begin again starting 10 June 2020. We urge you to maintain social distancing, upkeep your personal hygiene, and adhere to all SOPs imposed to prevent the spread of COVID-19. If you're still not sure about travelling during this time, we hope you keep Zafigo as a source of inspiration for your future travels.[/box]
Life before COVID-19 in Malaysia was very different. We know it because we lived it: a regular day consisted of a lot of adrenaline, bustling around, rushing to get to meetings on time, and getting all-too-familiar dry eyes from tapping at a steady influx of messages and emails.
If that still sounds like your life, then you definitely need to invite a little bit of balance. To regulate and reset, there's a space where you can steal away to detoxify, rejuvenate, and reinvigorate by way of a traditional Japanese onsen (hot spring).
For the Japanese, onsen baths have been part of their culture for thousands of years, as there are thousands of hot spots around the country offering indoor and outdoor onsens. They view the onsen as extremely healing, and swear by the multitude of benefits of an onsen bath. These include the efficacy of minerals that envelope and penetrate your body to ease aches and pains while keeping the skin beautiful, combined with the meditative therapy of the warm and buoyant bath that'll heal your senses.
View this post on Instagram
The local onsen journey
The Onsen Spa by Urban Retreat Spa is an oasis in the concrete jungle of Mont Kiara – specifically, in the 163 Retail Park. As you enter, its quiet, calming space introduces immediate zen as the bambooed interior transports you straight to Japan.
In the waiting area, a clean, fuss-free wall introduces you to the onsen journey – you will learn about the salt you can choose to cater for your needs, and the body polish that you want (if you included that in your spa treatment). The Iyashi salt is for healing (recommended for active people looking to relieve their muscles and pains), Zen for calmness (to de-stress, improve sleep, and relieve tensions), or Kirei for beauty (for baby-soft skin and that coveted glow).
Then, your therapist will advise you on your ideal water temperature. First-timers and those with sensitive skin should opt for 40°C, while regulars can go a little hotter at 42°C.
View this post on Instagram
There are some precautions when it comes to bathing in water this hot. You'll need to make sure you're well-hydrated before and during (they'll provide you with drinking water) and they'll advise you that you need to go in and out of the tub slowly, and use the adjacent sitting shower to rinse every once in a while so that you don't get too dehydrated or dizzy.
People with pre-existing medical conditions and pregnant women are not encouraged to visit.
[box color="#89c44c"]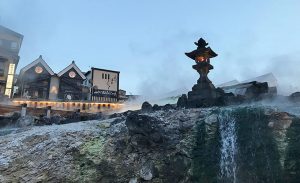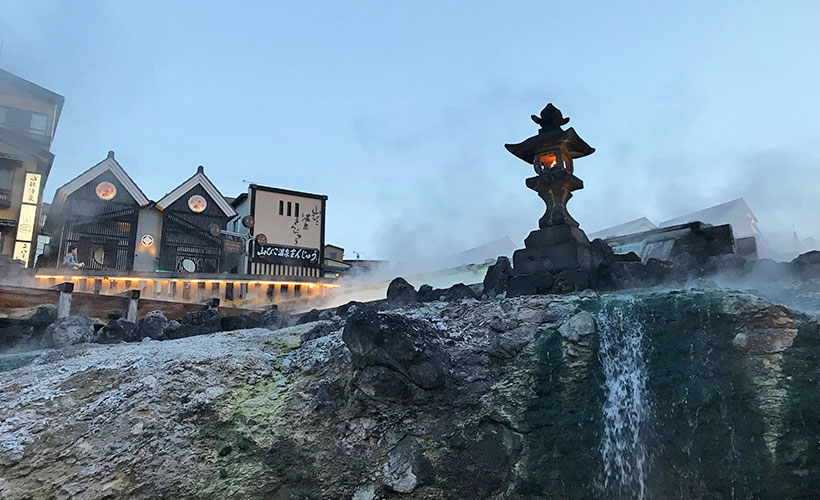 No, please don't dunk your head in the water. That and other things you can and shouldn't do when at a Japanese onsen: What To Do & Not To When At A Japanese Onsen[/box]
View this post on Instagram
Getting hot in here
The actual onsen room is dimly lit, and features a tub made from special wood flown in from Japan for the quintessential onsen experience (we did mention this whole experience is totally authentic, right?). In the wooded and stone interior, there is also a mini shower where you have to rinse yourself regularly before and during the onsen.
My experience was a super-relaxing one – but not without some ups and downs. As someone who's naturally high-strung and always on a caffeine buzz, it had been a stressful day and I was looking to unwind (I chose the Zen salts!).
In the onsen, I did the steps as required and rinsed myself before stepping into the tub (very slowly!) and eased myself in. At first, the warmth of the bath didn't seem too intimidating as I settled in quite fine. As the therapists advised to get out intermittently (probably around after 15 minutes each time), I emerged slowly and rinsed myself off with cooler water. The second time I sat in the hot tub felt ever so slightly more challenging – I found that the heat was a little too intense so instead of keeping still, I found that swaying around in the water helped.
View this post on Instagram
I didn't wait too long and emerged again to rinse off. While I was in for the third round, I felt way more at ease (perhaps the temperature of the tub had lowered a little?) and I could completely relax.
For first-timers, there's nothing to worry about as an emergency call button right was within arm's reach. I also finished my bottle of water completely, so it's likely you will find yourself parched too!
Post-onsen, my skin felt amazing all over, and I finished things off with a massage (as part of a package) which kneaded away any aches and tensions.
You'll also drink in the tranquillity in the post-treatment room, designed to transition you back into the real world (if you're ready) – but of course, with a lot more zen!
View this post on Instagram
Getting there + good to know
An Onsen Spa session is RM129 (approximately USD30) for 45 minutes. Alternatively, you can opt for an Onsen + Massage at RM269 (approximately USD63) for two hours or Onsen + Treatment at RM299 (approximately USD70) for two hours. Find the whole menu here.
The Urban Retreat Spa Onsen Spa is located at the address below:
Lot 2F-02, Second Floor, 163 Retail Park,
Jalan Kiara, Mont Kiara, 50480, Kuala Lumpur.
Tel: +6017-881 4486
Opening Hours: 11am – 10pm daily
Follow them on Instagram at @urbanretreatspamy
[vc_row][vc_column][zf_post_boxes widget_hide_desc="true" num_post="3″ post_id="36213, 35779, 34363″][/vc_column][/vc_row]
Get all the latest travel stories from Zafigo. Follow us on Facebook, Twitter, and Instagram.