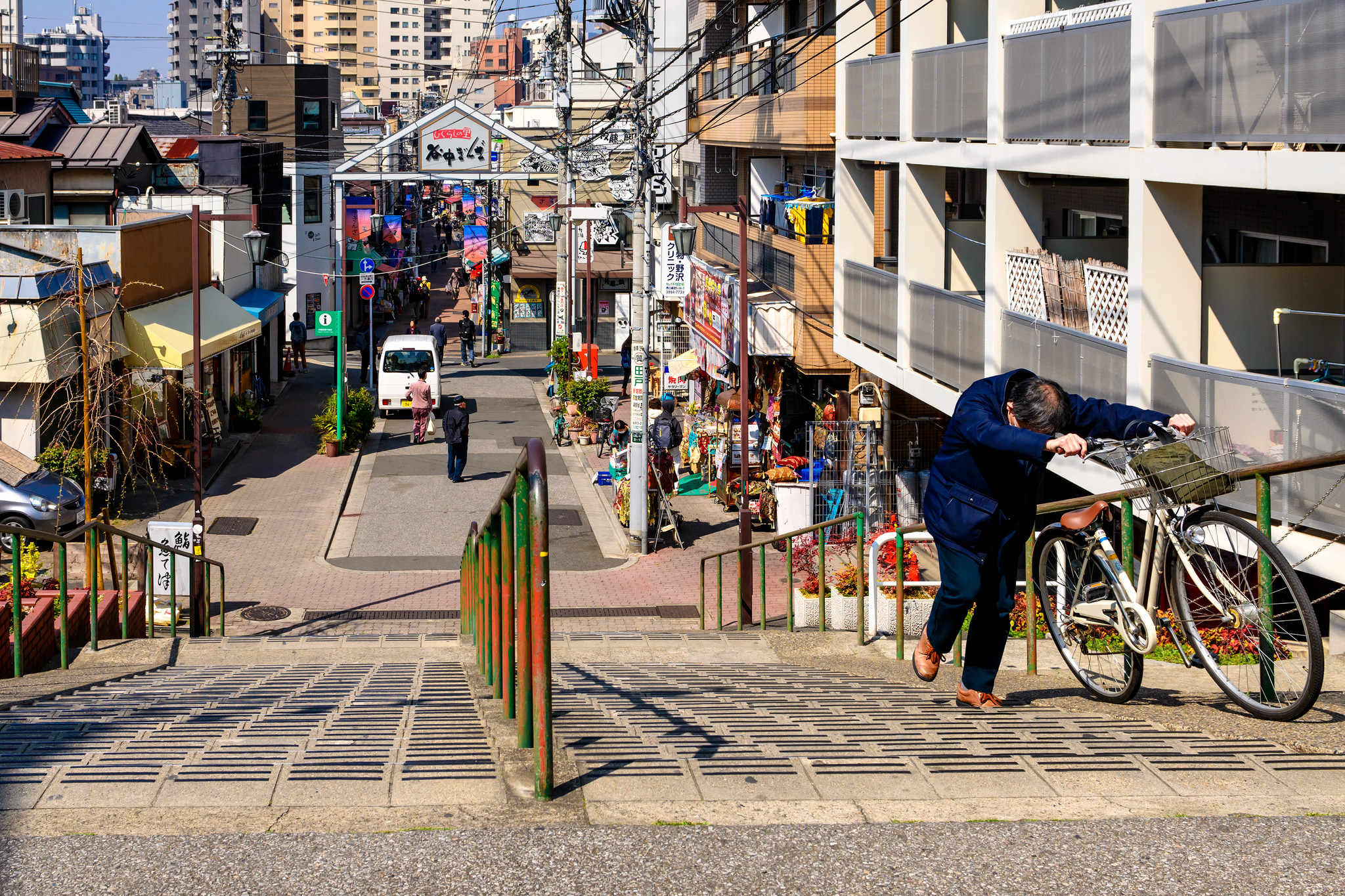 Modernity is one of the things that adds to Japan's appeal. Especially when you're visiting the capital city of Tokyo. However, if you're yearning for a more historical atmosphere, head over to this tiny area tucked away near Ueno Park in Tokyo.
The mood
The Yanaka district emerged from World War II (WWII) unscathed and went nearly untouched by the Great Kanto earthquake and fire of 1923. This makes it one of Tokyo's most traditional districts with historic buildings and temples still intact. With most of Tokyo destroyed in air raids during WWII, Yanaka provides a unique shitamachi (old town ambience) atmosphere and glimpse into pre-WWII Tokyo.
The shopping
Yanaka used to be home to some of Japan's most well-known artists and writers. This is evident today, as you'll find many arts and crafts purveyors in the district selling things like textiles, wood carvings, stationery, ink prints, and pottery.
Yanaka Ginza is a traditional shopping street known as a shotengai in Yanaka. Although it remains a traditional shopping street for locals, it's becoming more and more touristic. Shops in streets like Yanaka Ginza are popular because they often sell wares not easily found elsewhere. All the shops are unique with no chain stores or fast food franchises present – with the exception of a 100 yen shop.
The street is roughly 175 metres long with around 60 shops. No motorised vehicles are allowed to enter. This all makes for a quaint and authentic experience as tourists and locals mingle to find the best (and cheapest) meals, gifts, and souvenirs.
Visitors will also see many cats wandering around Yanaka Ginza, mingling with the seven lucky cat statues placed along the street. To end a day of shopping, visitors can meander over to the eastern side of the street and take in the changing colours of the sun setting while sitting on the yuyake dandan (sunset steps).
The sites
Yanaka Cemetery is known for its cherry blossoms (sakura) in the spring. The cemetery opened in 1874, and with over 7,000 graves, it's one of the largest cemeteries in Tokyo. A cemetery may seem like a strange place to want to visit, but it offers a surprisingly beautiful and peaceful walk, and if the sakura are in bloom, it's magical. A stroll through will also give you insight into how another culture buries their loved ones.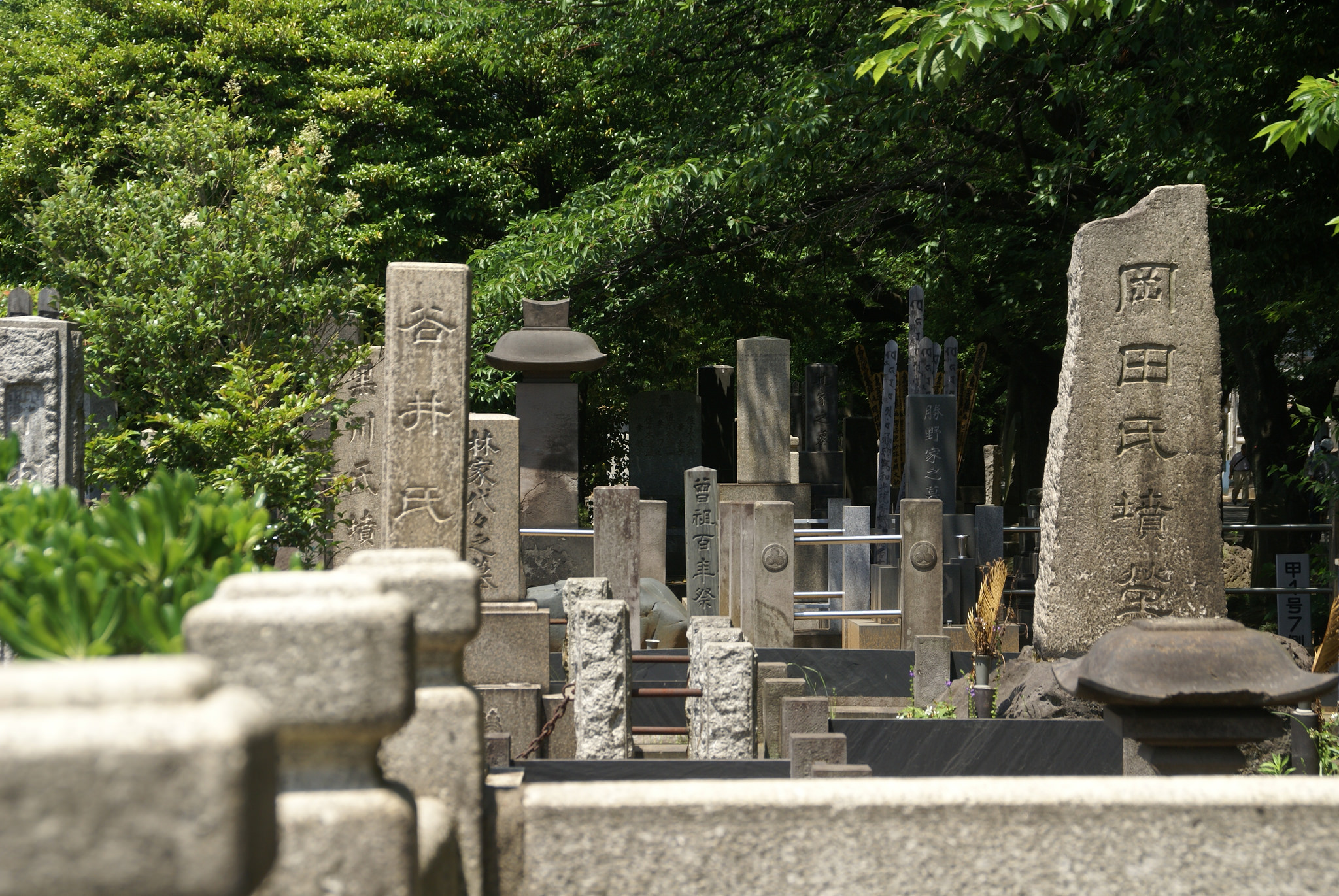 An old Buddhist temple with a modern twist, Tennoji Temple is located at the northern boundary of Yanaka Cemetery and was established in 1274. A large Buddha statue was erected at the temple in 1690, and the temple is also home to the shrine of Bishamon-ten – one of the seven Gods of Good Fortune. He is the god of warriors and often visited by warriors before entering battle.
Consider going on a walking tour known as the 7 Lucky Gods Pilgrimage to see them all. The other six Gods of Good Fortune can be seen at the following temples in the area:
Fukurokuju, God of longevity, wealth, and wisdom – Togakuji Temple.
Ebisu-gami, God of fishermen, agriculture, and prosperity – Seiunji Temple.
Hotei, God of abundance, joy, and satisfaction – Shushoin Temple.
Juro-jin, God of virtue and longevity – Choanji Temple.
Daikoku-ten, God of harvest, prosperity, and cooking – Gokokuin Temple.
Benzai-ten, Goddess of music, charm, love, education, and arts – Benten-do Temple.
Another interesting feature in Yanaka is SCAI The Bathhouse. This art gallery is set in a 200-year-old bathhouse and showcases contemporary Japanese artists from the post-war avant-garde up until present day. The space seamlessly blends traditional architecture with modern works of art, offering visitors the chance to immerse themselves in both local art and culture.
Suffice to say, Yanaka is a special place to visit. It provides visitors with an authentic, traditional Japanese experience that isn't overly touristic, along with the opportunity to take in both traditional and modern art and craft work.
Get all the latest travel stories from Zafigo. Follow us on Facebook, Twitter, and Instagram.