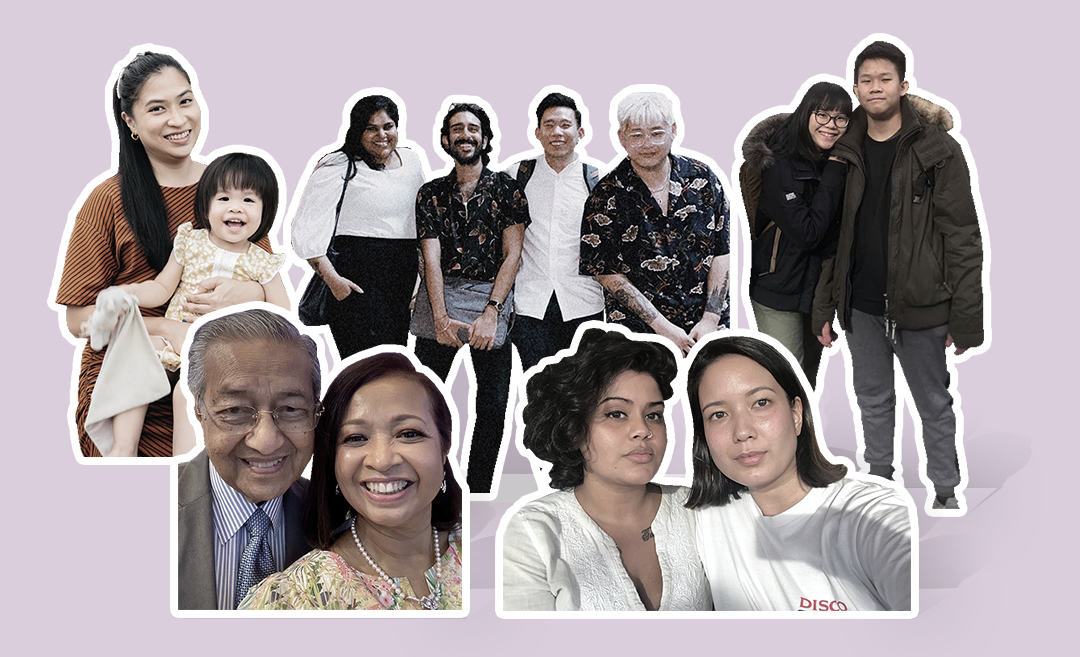 Subscribe to our new 

Telegram

 channel for the latest updates.
Love languages are important to know to foster healthy relationships. To those who aren't being targeted with therapy/self-help quotes on Instagram, there are five love languages – words of affirmation, quality time, physical touch, acts of service, and receiving gifts. It's through these actions that we're able to show and communicate how we feel, and with a little digging, it helps us understand why it matters so much to us. Here's how the team feels:
It's the thoughtful gifts that count
Marina Mahathir, Founder
A close friend once said that whatever she asks me to do, I will do it. That makes me sound like a doormat, but when it comes to people close to me, the language of love is to grant my friends' and family's wishes. I love giving presents, and work hard to gift meaningful ones, even though such meanings can be obscure for the receiver. Like the time I gave my mother a bracelet dangling with my children's Chinese zodiac charms that she didn't understand.
My parents once loved an ice cream that they'd had at my house. Ever since, I've arranged for deliveries to theirs. Another friend once said she'd love to taste one of the cakes I just learnt to bake. A week later it arrived at her doorstep.
The trick, however, is to balance pleasing people with not becoming everybody's PA.
Feed my love
Tengku Zai, Content Manager and Sub-editor
To me, there's no greater pleasure or joy in life than food. Even the endorphins of my long weekend runs can't top the happiness that devouring food brings. Food shapes my relationships, and somewhat even defines them. For instance, I'd never share my food with someone I disliked, but I'd be more than happy to sacrifice the last bit of crispy chicken skin to my husband (because love). So, I know I love my daughter the most because, with her, food incorporates all the five love languages.
Acts of service: Here's your oxtail stew that I slow-cooked for 24 hours.
Words of affirmation: This is the most sumptuous burger I've ever had (when she insists I 'eat' a wooden patty she's handed me).
Quality time: Let's go out for Japanese (her favourite).
Gift giving: I bought you the croissant with the expensive French butter (she'll barely eat it otherwise).
Physical touch: Let me wrap you up in my arms like a burrito (she loves cuddle time).
The best gift life has to offer us is love – and gifts from the ones you love
Rathika Sheila, Content and Marketing Manager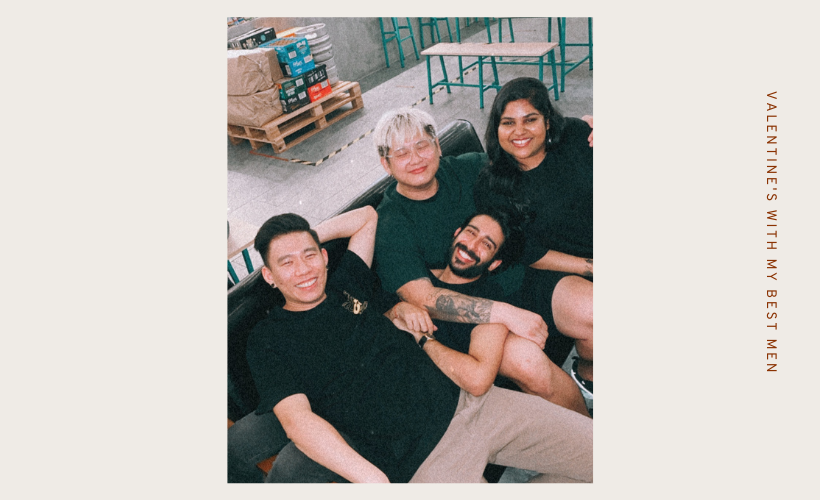 Before being in a lockdown, I'd express how I felt by giving undivided attention to the people I love. It could be a random check-in, going out to dinner, or even sitting in silence while we did our own thing. Time and communication weren't the easiest thing to offer. But being at home for almost an entire year meant it's all I had. It didn't feel enough to just say that I missed my friends over a video call. I needed to show it to them, so I started surprising them with gifts – mostly of their favourite food/drinks – and it's been such a joy to see how excited they are.
My latest project is 'Stupid Cupid' – think Secret Santa but for Valentine's Day – with my best men. My friendship with these three has filled my heart in ways I wasn't prepared for. They're the best people to talk to about entertainment, skincare, my overly ambitious plans (which they never laugh at and are constantly encouraging of).
It was a lot of fun to find items they can decorate their space with, and ones that hopefully make their day a little brighter, as their presence makes mine. We're even going to do a little unboxing call together! It's kind of cute, honestly. The best gifts don't need to be expensive to be valuable, a thoughtful gift goes a long way.
Actions sometimes speaks louder than words
Sue Ee Teh, Junior Content Creator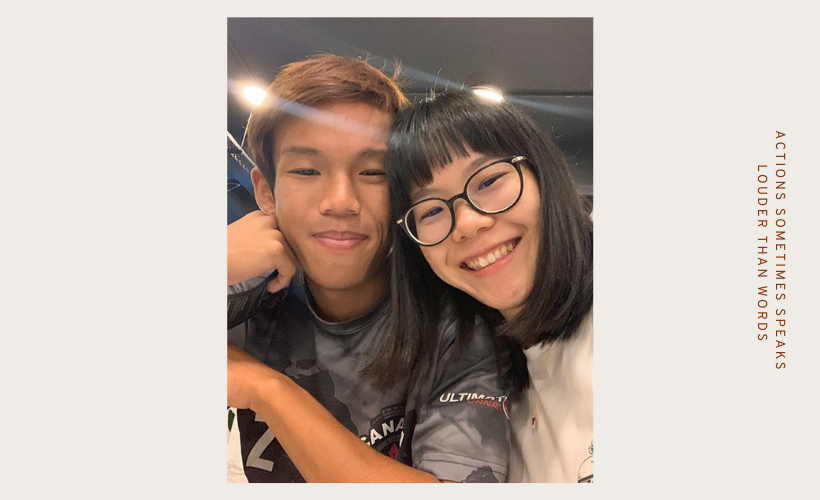 Being the eldest child in my family, I was taught to love those around me by looking after them through acts of service. I pack snacks for my younger brother, help my mum out with household chores, and have taken this into my romantic relationship too. I've been with my boyfriend, Yang, for a little over one year. Thanks (and no thanks) to the interstate travel restrictions and his job posting in Ipoh, we've been in a long-distance relationship (LDR) for the better part of our relationship.
Despite being in a LDR, Yang's very thoughtful in making sure that I feel cared for by taking monthly road trips to see me, and takes me out on nice dates. And I always make sure to talk to him everyday to ease his work-related frustrations. Even though Yang is a man of few words, we practice healthy and honest communication, and it warms my heart that we deeply care for each other. I'm so looking forward to seeing him in person soon!
Let it be known
Eliza Thomas, Editor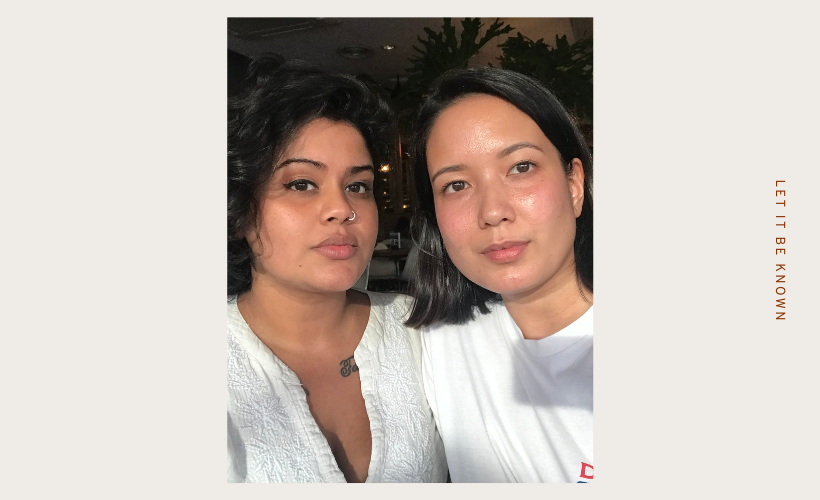 When I love someone, I show them in the following ways:
1. I let them know purposefully and randomly that I love and miss them. This is quite a big deal as I'm not someone to use the 'L' word wantonly, especially in a day and age when people seem to throw said word around for everything little thing that comes their way. When I tell you that I love you, know that I genuinely mean it.
2. I buy my loved ones gifts, or pay for things like a meal or a service of some sort. I buy them little things that make me think of them, or things that I know they like. This is my way of making them feel loved, appreciated, and thought about.
3. I'm generous with touch and allowance into my personal space. As someone who isn't very physical with people, me hugging someone or letting them touch me is a big deal, and is a tell-tale sign of my comfort, trust, and love for them. For instance with my best friend Ira (as seen in the pic). Nobody else gets that treatment from me. With the people I love, I make it a point to reach out for a hug first, and then commit to it with a whole, enveloping hold that lets them know that I'm genuinely happy to see them and be in their presence. No half-hearted shoulder bumps and weak back taps here!
Follow Zafigo on Instagram, Facebook, and Twitter. Sign up to our bi-weekly newsletter and get your dose of travel tales, tips, updates, and inspiration to fuel your next adventure!