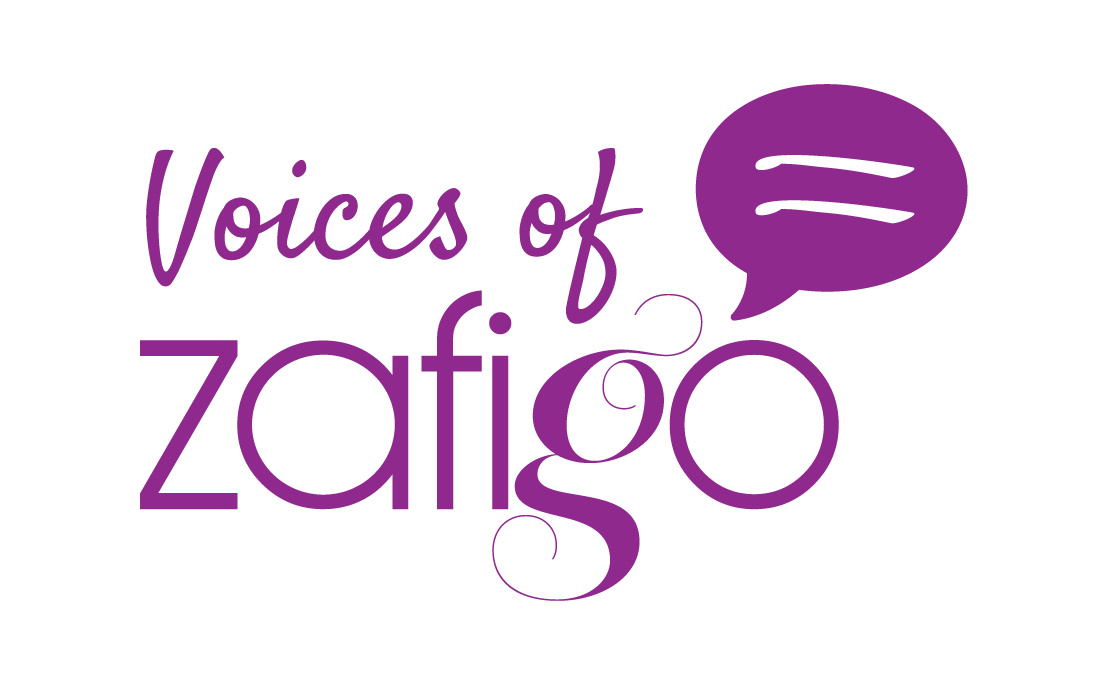 Voices of Zafigo is where we ask women who are living in a city, what their tips and advice would be for women travelling to the city for work or for leisure, especially for the first time, that could help make their travels to the city better, safer, more interesting and more enjoyable.
If you're keen on sharing your own tips on a city you live in for fellow female travellers, write in to us at editor@zafigo.com.
---
What's your name and your current profession?
Kathleen, 30, and I'm currently unemployed. Previously, I was a journalist with a local business newspaper, writing features for their lifestyle pullouts.
Tell us a bit about yourself:
I'm born and bred in Subang Jaya but spent my first five growing-up years in Klang. I enjoy reading, swimming, tinkering with arts and craft, shopping, Candy Crush, all things Disney-related and eating –
like any other Malaysian!
What do you think are the most important things a female traveller to Kuala Lumpur should be aware of in terms of safety?
Never walk
around the city or any suburb
alone
at night. Malaysia is no longer the safe place it was a decade or two ago. If you are to venture out at night on foot, do so with a company of friends or stick to public places where there are many people around. I usually
carry an umbrella
when I'm walking around for two reasons – to protect against rain and as an indirect 'weapon' to ward off potential attackers – I've read that attackers on the lookout for victims are less likely to target someone holding a potential weapon. Based on the recommendations of my friends who have tried it,
Uber
is a reliable and safe way to get around, if you're looking for
alternatives to the regular cabs
.
Read:
Kuala Lumpur – Getting Around
Don't dress
overly skimpy
or risk catcalls and wolf-whistles from the male species – construction workers, passersbys, part-time workers. When crossing the street, do not blindly trust the traffic lights (even if they are working) and pedestrian crossings/zebra crossings.
Be wary of vehicles and motorists
, as most do not have the civic consciousness to give priority to pedestrians (unlike in developed markets). In many areas, there are no pedestrian crossings, so one will have to make a quick dash to get across the street. When driving in Malaysia, make sure you
plan your trip
beforehand as the road signage is not always reliable or accurate/specific enough. Also, Malaysians are notorious for giving bad directions – we usually direct using landmarks instead of specific instructions – so knowing major landmarks is useful. Download the
Waze
app on mobile to get around – it's useful to note the stretches that are congested and will suggest alternative routes. Get a
Touch 'n Go
card if you plan on taking public transport (trains, buses) or tolled roads – it can also be used in shopping mall parking spaces and increasingly, as a debit card in a few retail outlets.
Learn a few phrases
and key words in Bahasa Malaysia/Malay as most locals speak the national language. English is widely spoken, but those who fail to speak the language well will most probably be able to converse in Malay.
Read:
Fun and Useful Phrases to Learn While You're in Malaysia
There's a free
Hop-on Hop-off
bus in KL you can Google for tours around some of KL's attractions.
What do you think are the things a woman travelling to Kuala Lumpur for work should be aware of that might be different or unique?
From what I've understood over the years, the office lunchtime is spent with colleagues/clients, seldom solo – unlike Western counterparts who take lunch breaks solo. Getting off work on time is tricky in Malaysia as many employers perceive workers who leave on time/early as less hardworking than those who stay back later. I'm not quite sure whether this is a Malaysians workplace culture or an Asian one! However, this is a generalisation – I have worked with employers who are understanding and upon notifying them, allow you to get off work on time or earlier.
Read:
Kuala Lumpur – Customs and Cultures
Traffic within the Klang Valley and major city centres (Penang, Johor) can be madness during rush hour – before and after work hours. Do try and schedule meetings or events outside these rush hour times or factor them in. Or as with the trend among many companies today, schedule Skype meetings, teleconferencing sessions or simply host your event/meeting outside KL in a neighbouring suburb with better accessibility. If you take the
KTM
train, you can opt for the all-women carriages. I've had 3 friends who came from overseas who have been molested or groped on these trains, so if you don't want to leave things to chance, board on an all-women carriage. Or if possible, avoid rush hour train times where it is packed with people. For mobile workers – there are many co-working spaces within the Klang Valley such as Nook in Bangsar,
Paper+Toast
in Changkat Bukit Bintang,
Fluent Space
in Kelana Jaya and many others where it's more conducive to work than your average café with erratic WiFi. If you don't mind regular cafés, there's Third Wave coffee cafés mushrooming across not just the Klang Valley but Malaysia. Here are some recommendations: 
Best Coffee in KL
Read:
5 Awesome Places to Work from in the Klang Valley for the Location Independent Traveller
What are your recommended top three (or more) must-try experiences for a female traveller in Kuala Lumpur?
Malaysian food hunting is a must. I recommend checking out local food bloggers such as
EatDrinkKL
,
KYSpeaks
, and 
KampungBoyCityGal
to know where to go and what to eat. There's also the 
TimeOut KL
publication and website which documents the places to go in KL for nightlife, food and attractions. If you like hiking and biking –
Bukit Kiara Park
for cycling,
Bukit Tabur
for a hike with a magnificent view.
Read:
The Best Places for Hiking in the Klang Valley
Another website I like to check out for all things Malaysian is
Poskod.my
. For happenings around the city, read their
Street Notes
section.
What are your recommended top three (or more) must-try foods?
Nasi lemak

Roti canai

Banana leaf rice

Asam laksa
Read: Kuala Lumpur – What to Eat

To find out more about Kuala Lumpur, read Zafigo's City Guide here
Get all the latest travel updates from Zafigo. Follow us on Facebook, Twitter, and Instagram.