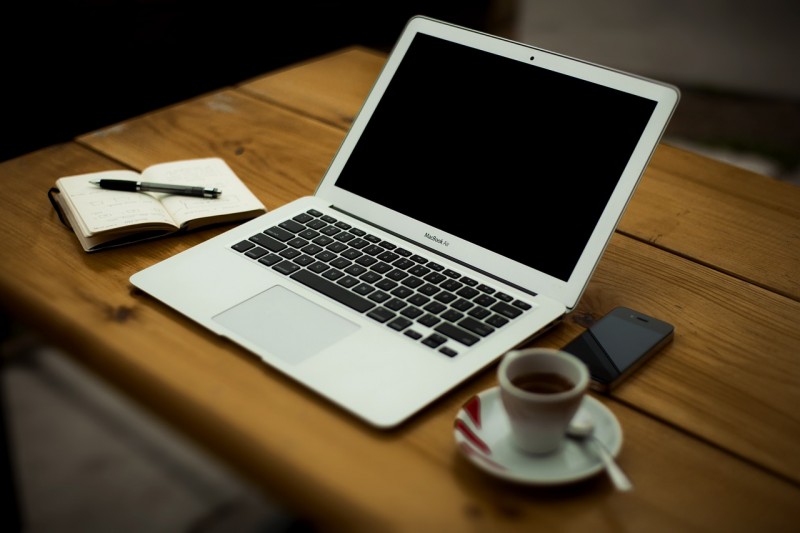 If you're a traveller who has a mobile work lifestyle that allows you to work from anywhere as long as there's an internet connection, then I'm pretty sure the first thing you do when you land is look for a place to work. A place that is safe (you don't want your laptop snatched! It is after all how you make a living), easy to access (close to public transportation or at least someplace you can easily catch a cab), has good wifi, affordable yet also pretty enough to be inspiring. If they serve good coffee / tea and some snacks, even better!
I hear ya! As someone who also makes a living working online, good wifi is a priority for me. Which is why I scoured the town looking for 5 awesome places to work from in Klang Valley to make life a tad bit easier for working travellers just like yourself.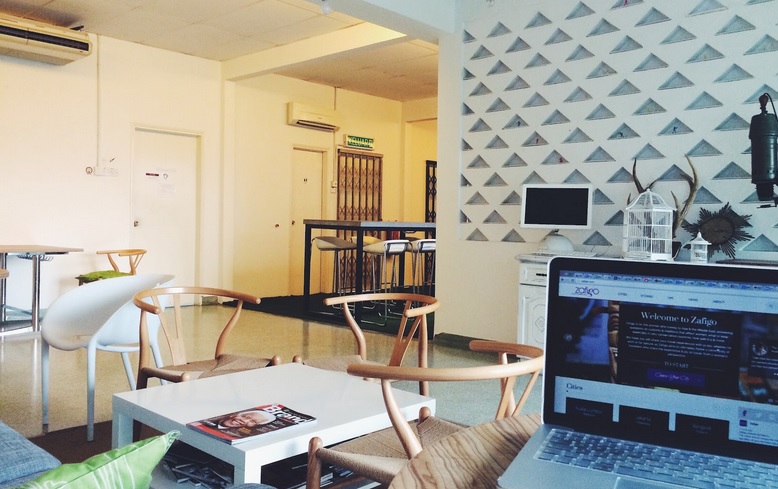 Nook
Nook is my top choice if you're in the Bangsar area. This little 'nook' is only a 10 minute walk from the Bangsar LRT station (or 15, depending on how fast you walk). The thing I really love about it is that it's quiet, clean and has a spacious feel to it. There's a space to meet with clients, meeting rooms, good wifi and a small kitchenette. The daily rates are a little steep (RM50/day) but the monthly flexi desk rate is only R400 which comes to around RM20/day – perfect! If you need a space to really get into work, yet is close to Bangsar, then this is a great location.
Address: 9, Jalan Riong, Off Jalan Maarof, Bangsar, 59100 Kuala Lumpur
Opening Hours: Mon – Fri : 9am – 7pm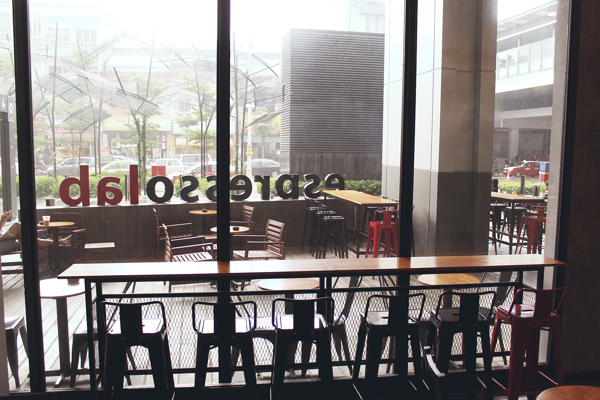 Espresso Lab
Espresso Lab in Nu Sentral is another top choice namely because it's in Nu Sentral – a new mall located right next to KL Sentral. For travellers who need a pretty, central and well connected space, this is perfect! All the busses, LRTs, and trains run through KL Sentral, so getting here will be a breeze. The coffee is nicely made, there's good wifi and when you get tired and need a little break, you can always people watch! It's also perfect for those who have a long layover in KLIA. Just take the KLIA express here (28 minutes) and get to work and then zip back to KLIA to catch your next flight!
Address: Lot LG-25 Lower Ground Floor, Nu Sentral, Jalan tun Sambathan, 50470 Kuala Lumpur.
Opening Hours: Mon – Sun : 10am – 12am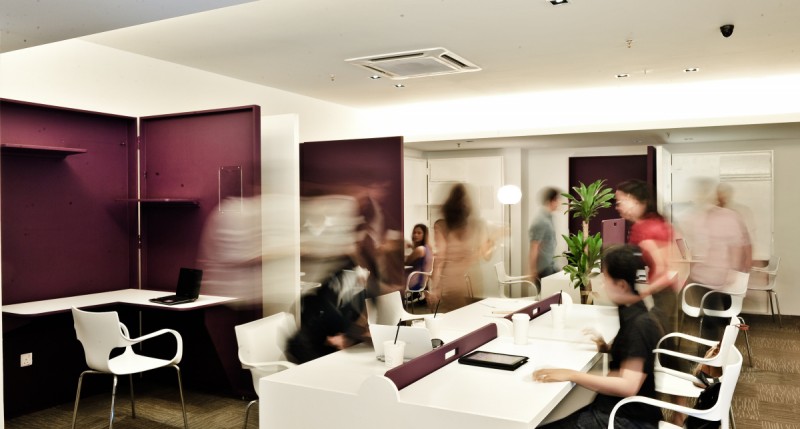 Paper + Toast
This cafe cum co-working space is a winner with many. Located in the heart of KL, Paper + Toast is a 7 minute walk from the Raja Chulan Monorail station. The ground floor is a restaurant / cafe while the upstairs is a co-working space. I'd say this is a great space for those who need to lunch with clients – the restaurant has enough 'jazz' to impress while still keeping to affordable prices and the food is great! Prices start with hourly rates (RM8.50/hour) – which is great for those who just need a few hours, daily (RM30/day) or a surprisingly affordable monthly rate of RM500/month (being in the heart of KL and all).
Address: A-0-5 One Residency, 1 Jalan Nagasari, 50200 Kuala Lumpur, Malaysia
Opening Hours: Mon – Sat : 8am – 8pm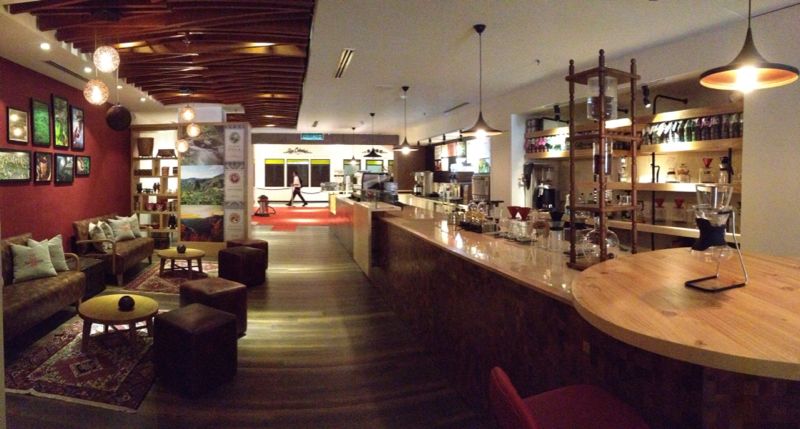 Juan Valdez Origins
This famous Colombian cafe has finally made it to Malaysia! Here you're not only guaranteed good coffee, but also a cosy atmosphere to work from! Situated on the ground floor of Intermark Mall, you can get to Juan Valdez Origins by LRT (Ampang Park stop). It's great if you want to be right smack in the city center, close to KLCC, Ampang Park and Avenue 1. It's pretty low density so you'll get a nice quiet space to work from with a little bit of Colombian flair.
Address: Lot G-22, Ground Floor, Intermark Mall, The Intermark, 348 Jalan Tun Razak, 50400 Kuala Lumpur
Opening Hours: Mon – Sun : 10am – 10pm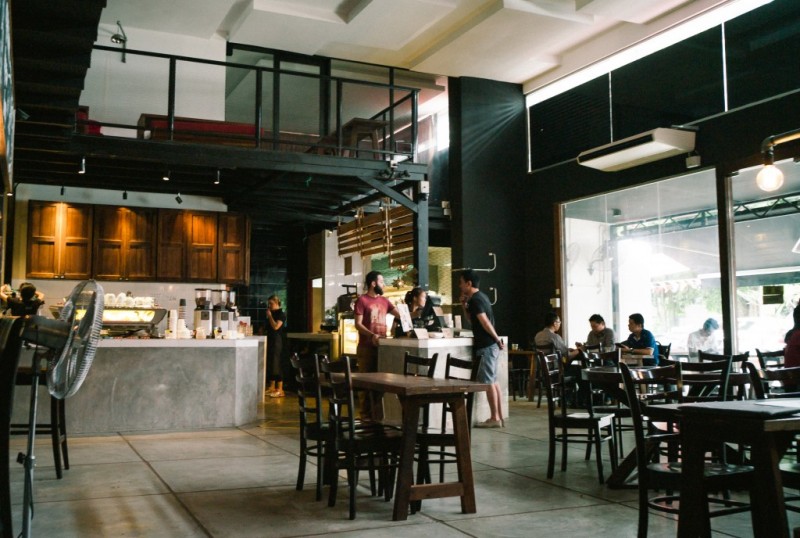 Artisan Coffee HQ
Finally if you've got a way to get around (a car or a bike) or don't mind taking a taxi around, then check out Artisan Coffee in PJ. It's located in a pretty industrial part of town but therein lies its charm as well. High ceilings and expertly made coffee reminisce of the coffee shops in San Francisco. They seem prepared for the mobile work crowd too, with plenty of power points and cozy corners to work from. This is a great space if you plan for long hours and crave incredible coffee.
Address: Jalan 13/2, Seksyen 13, 46200 Petaling Jaya, Selangor
Opening Hours: Mon – Sun : 8am – 12am
We'd love to hear where you work from while in Klang Valley. Leave me a note in the comments so I can go check it out!

Articles you may also like:
Kuala Lumpur: The quick and dirty guide to getting and staying connected
5 must-try coffee places in KL
Get all the latest travel updates from Zafigo. Follow us on Facebook, Twitter, and Instagram.