The Philippine province of Palawan is home to the Puerto Princesa Subterranean River, one of the country's most unique destinations. This meandering river is part of a 22,000-hectare national park that boasts spectacular karst formations and a complex cave system.
The jumping-off point to this natural attraction is at the village of Sabang, located some 40 kilometres north of Palawan's capital, Puerto Princesa.
While subterranean rivers, though rare, aren't entirely unique, here are five things that make the one at Puerto Princesa extra special.
1. It is a World Heritage Site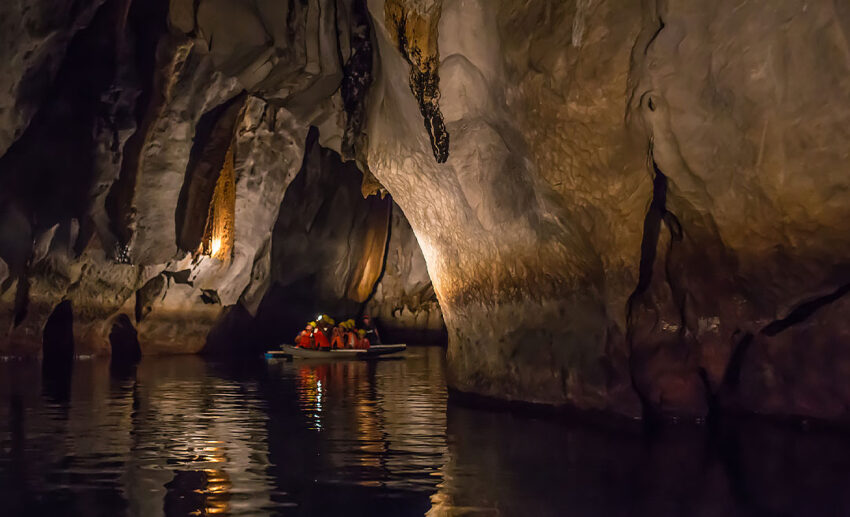 The underground river sits in the Puerto Princesa Subterranean River National Park, inscribed as a UNESCO World Heritage Site in 1999, and is also a UNESCO Biosphere Reserve.
The park was recognised for its pristine natural beauty, breathtaking karst landscape, and unique mountain-to-sea ecosystem, which protects diverse flora and fauna.
In 2012, the river was named one of the New 7 Wonders of Nature, a list of the world's most stunning natural marvels selected via a global poll.
2. It is one of the world's longest-navigable underground rivers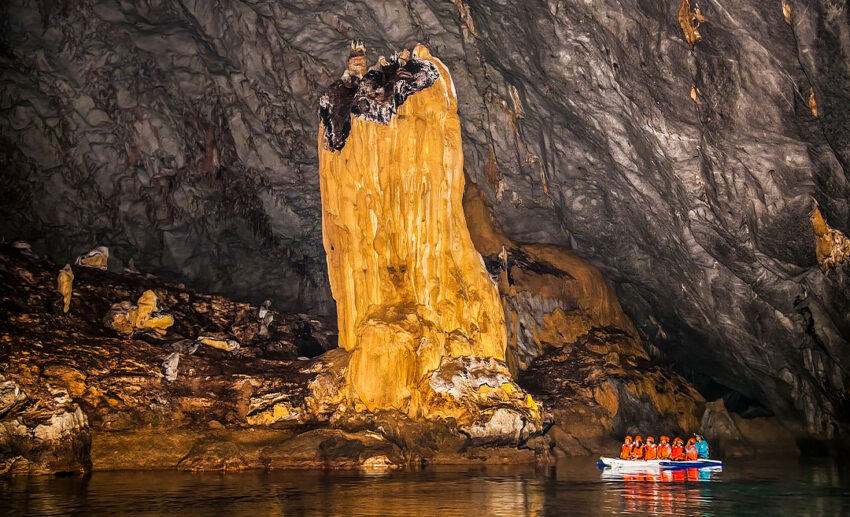 Flowing beneath the St. Paul Mountain Range, the 8-kilometre-long waterway – part of the Cabayugan River – is one of the world's longest navigable subterranean rivers.
Half the route is navigable by boat, but a special permit is required to explore the farthest reaches of the river, only accessible on foot.
Carved from limestone deposits over millennia, the river snakes through caverns and empties into the sea.
3. It has magnificent rock formations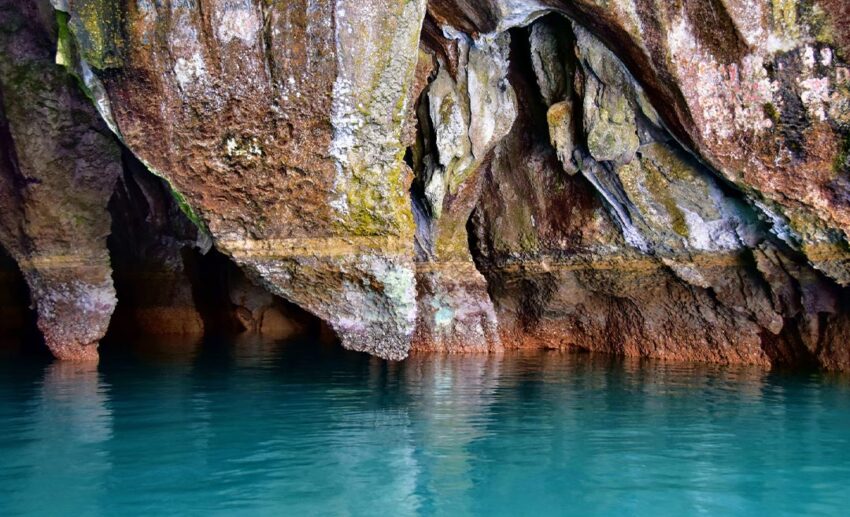 The towering limestone karsts that frame the river shelter an amazing underground world with massive chambers that measure up to 120 metres wide and 60 metres high.
The intricate cave network is covered in dramatic stalactites and stalagmites, glimmering crystals, and distinctive egg-shaped formations.
Another interesting cave find is a fossil of a now-extinct species of sea cow believed to date back 20 million years to the Miocene era.
4. Its forests house hundreds of plant species
Covered in forests, the national park that protects the river is one of the most biodiverse spots in the Philippines, with over 800 plant species.
According to UNESCO, eight intact forest formations can be found in the park, which is a rarity.
Its vast greenery includes a montane forest, freshwater swampland, as well as a riverine forest, and lowland evergreen tropical rainforest.
5. It is home to diverse animal life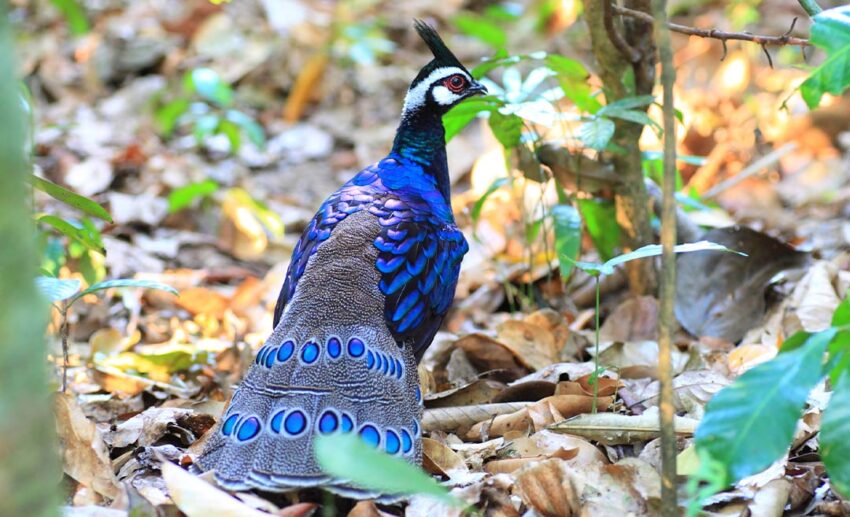 The same biodiverse ecosystem that enables plant life to thrive in the park provides sanctuary to myriad animals, from macaques to rare spiders.
The park's inhabitants comprise 30 species of mammal, 19 types of reptiles, and 252 bird varieties, including the critically endangered Philippine cockatoo and endemic Palawan peacock pheasant.
On boat tours into the caves, visitors can typically spot bats, swallows, and scores of tiny crabs on the cavern walls. What a sight!
This story was originally published on AirAsia. Zafigo republished this story in full with permission from the publisher, simply because good stories should be read by as many people as possible! If you have stories that will be of interest and useful to women travellers, especially in Asia, please get in touch with us at info@zafigo.com.