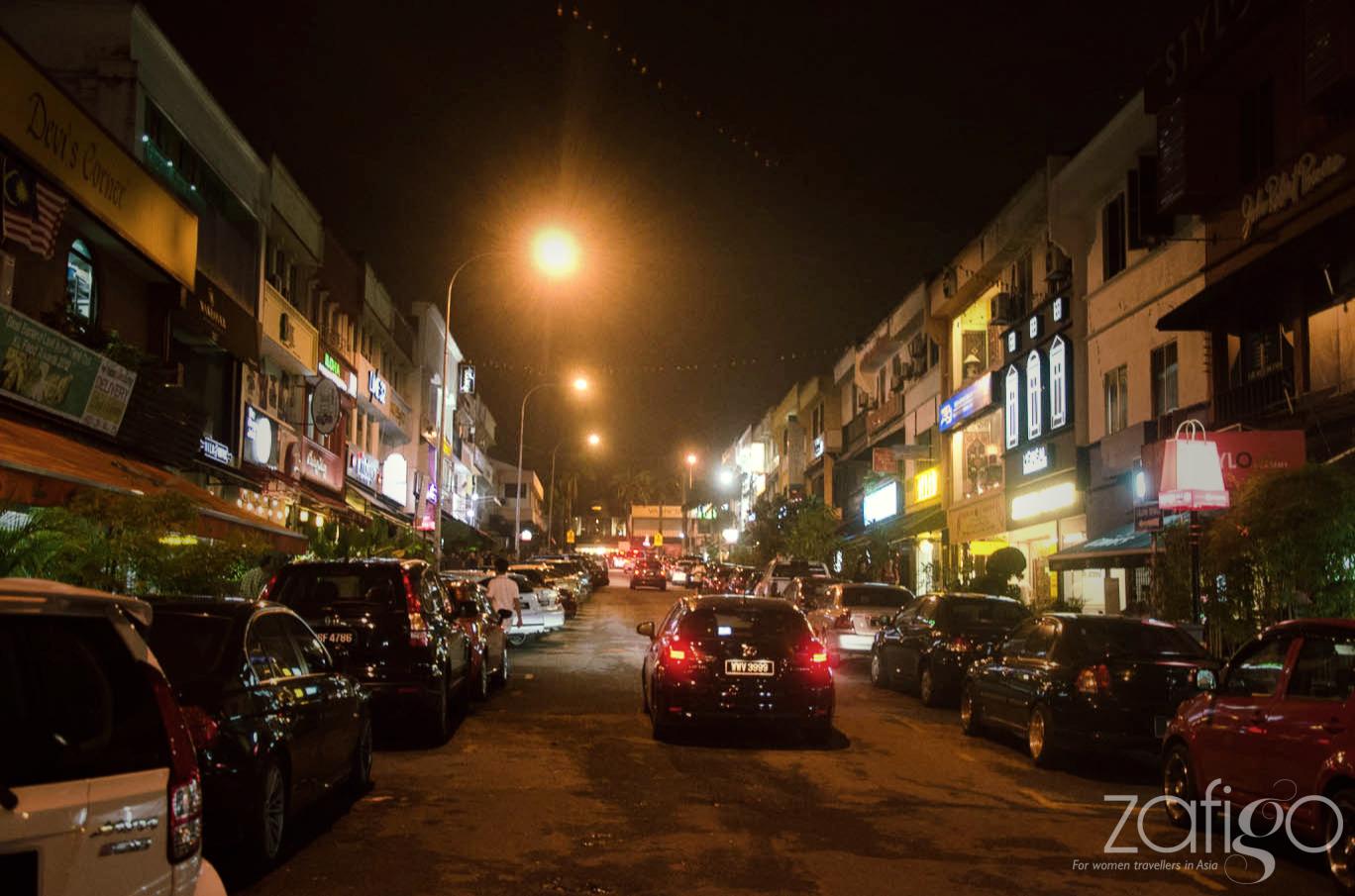 I came to live in Bangsar by chance. While looking for a house to buy, and doggedly insisting on other areas of Kuala Lumpur, the real estate agent persuaded me to look at a house that she said I could move in 'right away'.
It turned out to be perfect and so, on Christmas Eve twenty years ago, I became a Bangsarian.
Until today I bless my luck in timing. Bangsar was not only about to become very trendy then but, unlike now, houses were still affordable. Chic cafes and restaurants were springing up and there was a lively nightlife scene in the Bangsar Baru area. Friends from across town could actually be persuaded to trek over this side for a meal.
I remember spending Sunday afternoons having long giggly lunches at Cocomo with its owner, Mel. After Cocomo, there came Alexis, one of the first non-hotel restaurants offering fine dining –casual yet smart. We went almost every day to have the Sarawak laksa (still a staple) and the wonderful desserts (still great) and that's how we became friends with the owners, Angela and Huan Lim.
I was already familiar with Bangsar from the '80s when I worked in the neighbourhood at the New Straits Times building in Jalan Riong. When we got sick of the canteen there, we would drive out to Rocky's coffeeshop to have the kuey tiaw. Rocky is still there and I assume the kuey tiaw is still good. Maturity has made me less reckless though, or the times have changed, I'm not sure which.
One thing that Bangsar does now specialise in is carbohydrates. Bakeries and pastry shops abound…
I recall once trying to take some Aussie friends out for a drink and the only one available then was Dinty's. It was dark and full of old Indian men who leered at we three women but didn't really dare say anything to us (we were engrossed in talking about books). Today there is no shortage of pubs and drinking spots, even one with tango lessons once a week (El Meson).
As things do in KL, Bangsar's trendiness waned after a few years and now it's become more family-oriented, especially with the building of Bangsar Village I and II. Village Grocer supermarket with an extensive organic and gluten-free section is a big attraction, baby and children shops abound as well as ladies-who-lunch eateries. There are also, if you look up one floor above street level, a burgeoning fashion scene with many boutiques featuring one of a kind outfits at reasonable prices, including possibly the most interestingly decorated store in KL, Never Follow Suit. If you've been hankering after Alexander Wang but can't stomach those prices, then Joe Chia at NFS is a more than suitable second choice.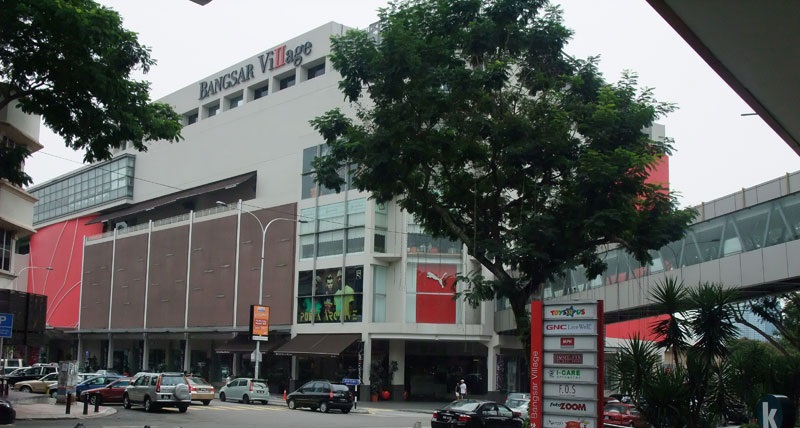 One thing that Bangsar does now specialise in is carbohydrates. Bakeries and pastry shops abound including the French bistro Yeast, local enterprise Ted Boy Bakery, Japanese-Malaysian-owned The Loaf and the Korean franchise Tous les Jours. It would take a strong will and many hours at Celebrity Fitness at the top of Bangsar Village II to resist the effects of all these bakeries, not to mention the desserts at the aforementioned Alexis, Nutmeg or Plan B or the artisan ice-creams at Inside Scoop or The Last Polka at the coffee bar Artisan.
Is eating all we do in Bangsar? No, of course not. We also like being pummeled, pounded, sloughed and slathered.
Not all of Bangsar is about pasta and pastry though. You can still get the local calorific equivalents in and around Bangsar including at the aforementioned Rocky, Devi's Corner and Sri Nirwana Maju for the artery-clogging banana leaf rice, vegetarian Indian food at Saravana Bhavan and for Malay food and a variety of local coffees at Chawan. On Sunday evenings, there is always the night market where you can buy fresh vegetables, clothes, household goods and of course, more food.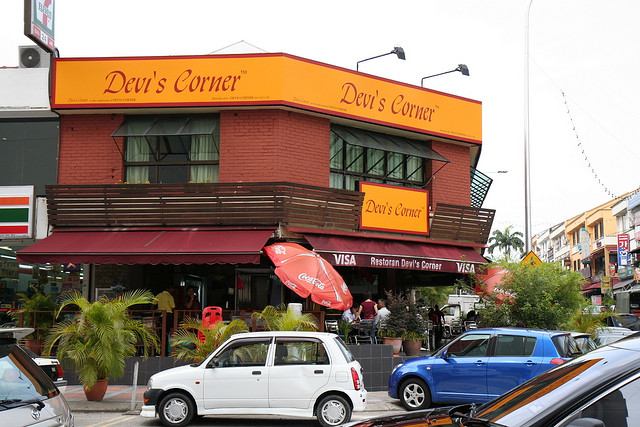 Is eating all we do in Bangsar? No, of course not. We also like being pummeled, pounded, sloughed and slathered. Hence the number of places where you can get your body kneaded like baker's dough. At Hammam Spa in Bangsar Village II, you can get steamed and scrubbed the Moroccan way or get your pressure points pinched at Thai Odyssey. Outside Bangsar Village, there's also Everhealth, SiFu or Touches de Siam in Lucky Gardens.
Lucky Gardens is of course also part of Bangsar, just across from Bangsar Village but until now still resisting gentrification. Here, you're more likely to find nasi lemak for breakfast than a croissant but the area harks back to an earlier era when the parents of current Bangsarians would go to the small shops in the area to get their newspapers and magazines, fix their locks or buy some Chinese herbs at a traditional medicine store. If Maidin Sup Kambing, the best mutton soup in town, a stall located near the Indian barber's, ever closes shop, then we'll know that an era has come to an end.

Read more from Marina
More from Zafigo:
My City, My Home: Ampang, Kuala Lumpur
My City, My Home: Brickfields, Kuala Lumpur
Get all the latest travel updates from Zafigo. Follow us on Facebook, Twitter, and Instagram.