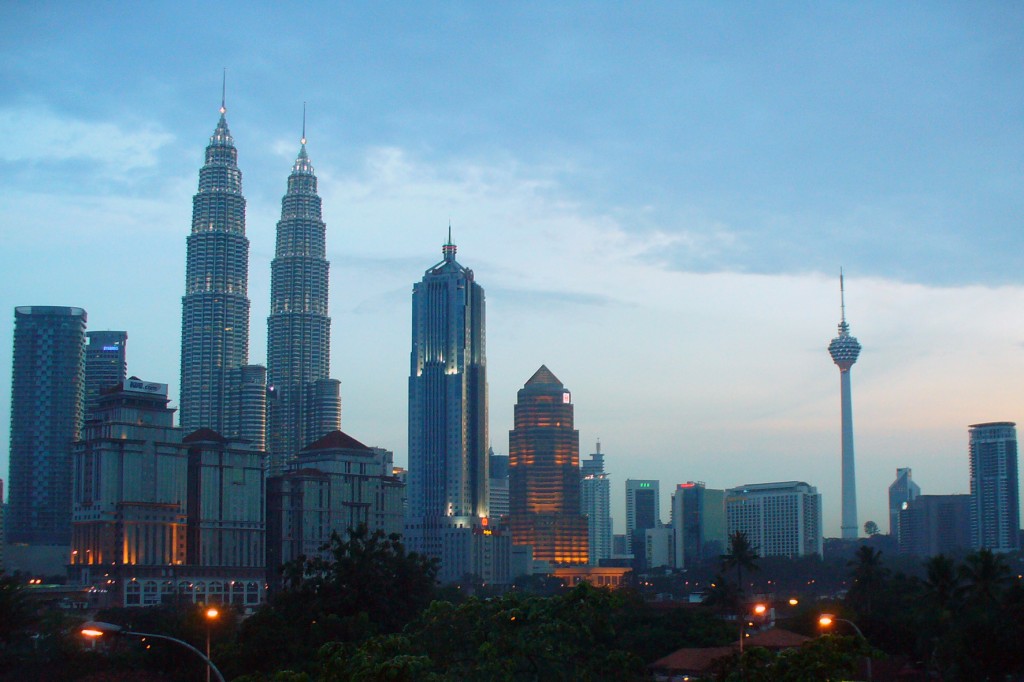 Each time I held a conversation with friends who lived in either bustling Bangsar or distinguished Damansara, one sentence dripping with jokey sarcasm (if there is such a thing) would inevitably emerge: "But you live in Ulu Tembeling!"
After a few such episodes, I took it onto myself to research this exotic- sounding location. To my own disdain, I discovered that Ulu Tembeling actually describes a region in Pahang, near our National Park! Since "ulu" means 'remote' in Bahasa Malaysia, in effect, they were implying that I lived in "Remote Timbuctoo" – when in actuality I lived in a small residential enclave in Ampang.
A region formerly rich in tin, we're told that it was known as Empangan until the Chinese tin-miners of yore chose to call it by its current, abbreviated moniker.
I'm now determined to point out to these snooty friends why they may be remiss in their pre-judgements. Georgian and Neo-Classical mansions dotted the Ampang landscape long before Damansara and Taman Duta even existed. A region formerly rich in tin, we're told that it was known as Empangan until the Chinese tin-miners of yore chose to call it by its current, abbreviated moniker. Today, these dignified houses, if they haven't been converted to car showrooms or furniture outlets, face their uncertain futures with trepidation – it's just a matter of time before the valuable plots they stand on give rise to yet more modern condominiums.
As you head away from KLCC (the City Centre) down Jalan Ampang, you're sure to pass at least 10 embassies located on the main road of Ampang itself. That's not even including the many more tucked away in the leafy groves of Taman U Thant, Ampang Hilir and that whole area where postcodes begin with the digits 55 and 54. Drive down a bit further, and you can't miss Hock Choon Supermarket. Referred to as "Hock Choon's" by Ampang natives, it was formerly a family-owned convenience store which has burgeoned forth to become the super-duper store that it is today, one highly popular amongst the expatriate community, and where art shops, hairdressers and facialists jostle for space on its upper floor. The proximity of the Russian, Chinese, French, Thai and other embassies has undoubtedly influenced its merchandise selection: whether you're looking for authentic Thai fish sauce, Mexican tortillas or Hellman's low fat mayonnaise, Silver Dip, Travel Wash or the widest variety of imported German beers, they can all be found on Hock Choon's shelves. As you venture further down that main road, you may spot on your right, a row of shops that polite decorum requires me to describe as 'characterful'.
Smack in its middle and facing the main road is a well-kept secret known only to bicycling enthusiasts: Joo Ngan Bicycle Centre. Not only is it owned by a former Asian Champion (1970) but ostensibly, Mr. Ng Joo Ngan is there most times to advise, or even build a bike from scratch for you. Turn around the corner of that same tired-looking block of shops and you'll spot the ubiquitously named Ampang Mini Market. A smaller, better organised version of Hock Choon's, they've recently carved a niche for themselves as stockists of health foods. I was genuinely surprised when my gym trainer mentioned that he and his cohorts traipse all the way there to stock up on their protein powders and other supplements.
Then there's the hard-to-describe Ampang Point – one of only two malls (the other being Great Eastern Mall) in 'my area'. It'll be obvious to the most inexperienced onlooker that no sophisticated retail management experts had been employed to run this place. Over the last 20 years, it has been allowed to develop organically – "what people around here want, we try to offer" seems to be its guiding motto. Hence, part of the charm lies in its totally diverse (some would call it "haphazard) tenant mix: ranging from a McDonalds outlet to a plethora of tudung (headscarf) vendors and stationery stores. Of late, Ampangites have been raving over the Spotlight megastore that decided to take up a huge space in this very mall. An Australian brand name that started up as a handicrafts store, Spotlight looks set to become the Asia Pacific counterpart of IKEA.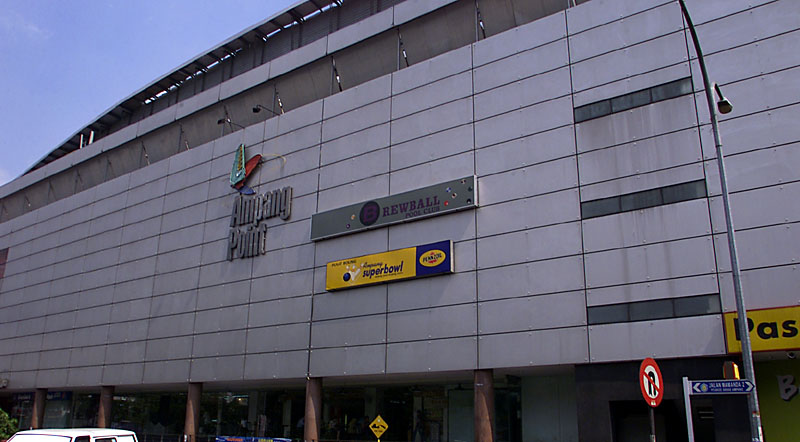 When KL-ites think of seafood, Ampang seldom springs to mind. But right after you swing onto Jalan Ulu Kelang, turn left to enter a rickety lane, and almost totally hidden away from the main road stands Mei Keng Fatt – a restaurant that dishes up delicious versions of Chili/Black Pepper Crabs, Butter Prawns and more. Go there only if you don't mind seeing fishes and an assortment of amphibians swimming languidly in glass tanks placed all around you … just before they're cooked and brought to your table.
I'm pretty sure that Yong Tow Foo must have been a staple food for the afore-mentioned tin miners. Why else would Ampang Yong Tow Foo be nationally renowned? Surprisingly though, the 'original restaurant' is still a garage-like, zinc-roofed structure along Jalan Ulu Kelang. It's pull? They include finely chopped raw white turnip (as opposed to just fish paste) to provide an extra 'crunch' to their fillings. Speaking of Ulu Kelang, almost as a reward for having navigated your way to the very end of the vicinity, you will encounter the National Zoo (Zoo Negara). I haven't visited this Malaysian landmark for some years now, but it did provide many pleasurable moments for my children. It was here that the they learnt about the actual scents, texture and scale of animals; giraffes are actually much taller than already gargantuan elephants, and one ride atop the latter left a lasting impact on their tiny minds – those grey giants with trunks smelt worse than they could possibly have imagined from just viewing cute pictures of them in children's books.
So, whether you're looking to be gastronomically delighted, shopping for home improvement items or a just wanting to sit on a park bench along an old, disused mining pool (which now more closely resembles a glimmering, beautiful lake), just head to the vicinity of Ampang. With new highways like the AKLEH and DUKE connecting us to the rest of KL, Ampang can hardly be considered "ulu" … it's as un-remote as my hand-held controls are from my television set.