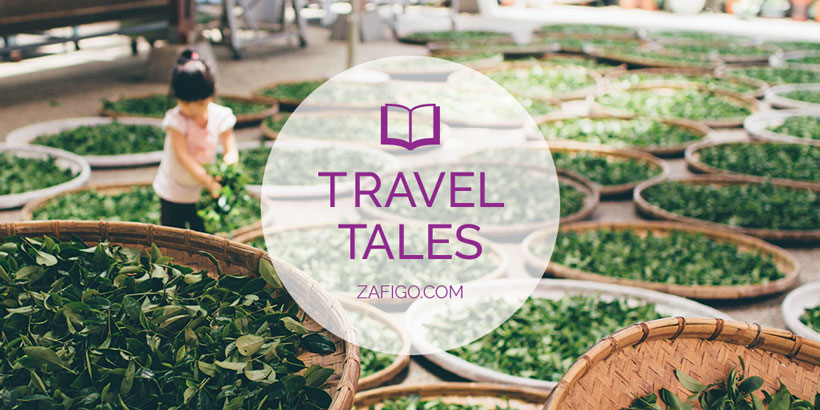 Perlis is the tiniest state of Malaysia, tucked against the Thailand border, all the way in the northwest of the peninsula. When I first decided to travel solo on long weekends, Perlis was the second destination on my list, after Taman Negara.
But why Perlis?
Personally, I think that Perlis is Malaysia's state that's most enjoyable to visit on a road trip. Simply for being lower density and less touristy. What this means is that you can stop by the roadside whenever you like without bothering anyone. Why is this a plus point? Well, so you can take pictures of the incredible limestone hills that jut dramatically from the middle of flat rice fields!
Perlis is quite low-key, with lots of small-scale agricultural projects dotting its landscape. It gives off a very safe, nostalgic feel. There's also a sense of serenity all around, which I experienced when I visited these four peaceful spots:
Timah Tasoh Lake
I stayed at the Timah Tasoh Lake Resort located right by the lake, so naturally, this was the first place I checked out. One thing I Noticed is that because Perlis is so small and has such good road connections, it doesn't really matter where you stay, as you'll be within easy reach of most places. That said, why not stay at a chalet by a beautiful sleepy lake? I enjoyed my morning walks around the periphery of the waters, where I observed grazing cattle and waddling ducks.
Gua Kelam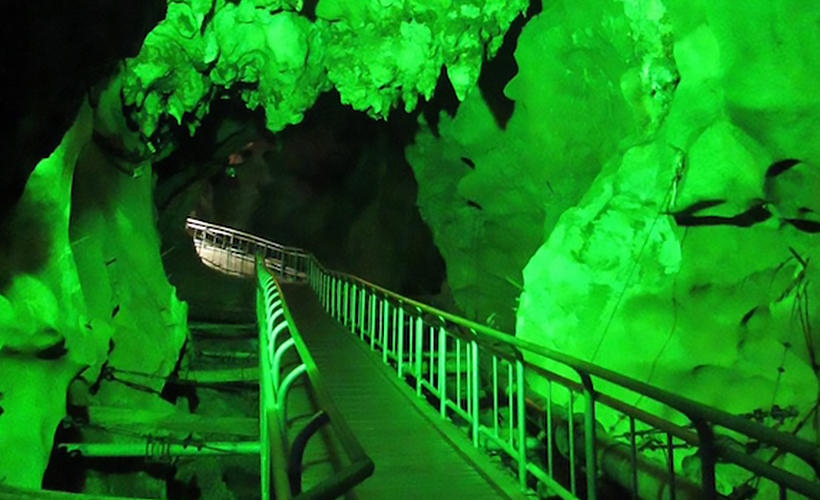 Situated near the town of Kaki Bukit, Gua Kelam, that translates into 'dark cave', is well maintained and has a good walkway running through it. It's illuminated throughout with a green light, which is a tad unusual, but interestingly I think it works. You can hear the sound of water almost all throughout the cave. In colonial times, the underground streams were used by an enterprising Englishman to transport tin ore.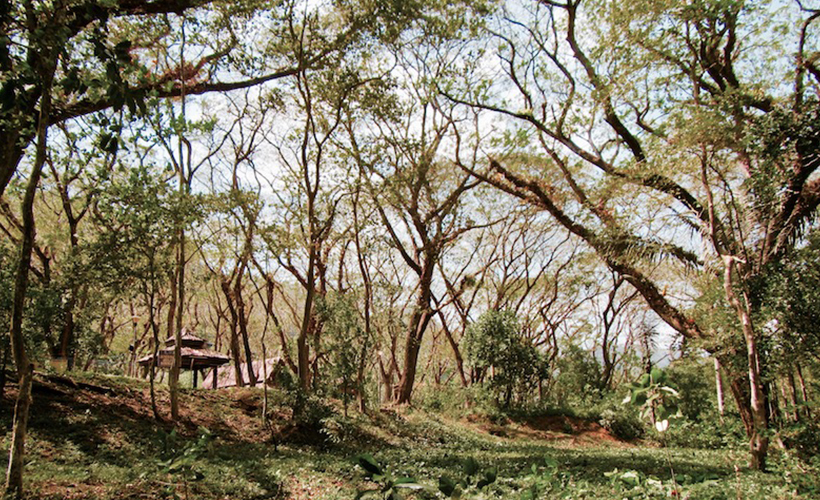 At the end of the walkway, you will emerge at the other end to an idyllic forest park, with a running stream meandering through. Just a word of advice – bring a full bottle of water, as it can get pretty hot by late morning in the north, particularly early in the year.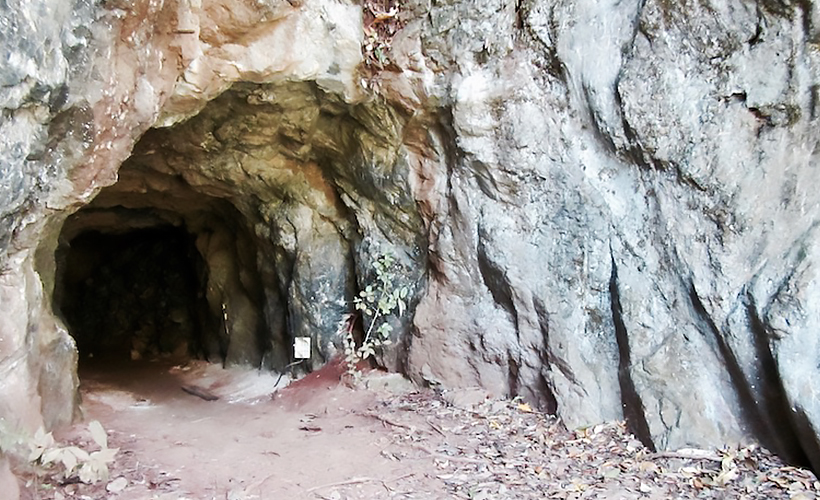 There is also another (tiny) cave you can hike up to from here; it has steps and a series of metal stairs leading up to it.
Wang Kelian
The Thailand-Malaysia border market in Padang Besar is famous, but did you know there is another market in Perlis that's just like it? It's in Wang Kelian, just across the hills.
Getting there was half the pleasure; the route is, hands down, the most scenic drive I've done in Malaysia. It winds around the hillsides, twisting and turning most pleasantly. It's a great motor biking road too, and I did see big motorbikes weaving up and down. Occasionally, there are ledges or viewing points, affording you wonderful views of Perlis from its northern hills.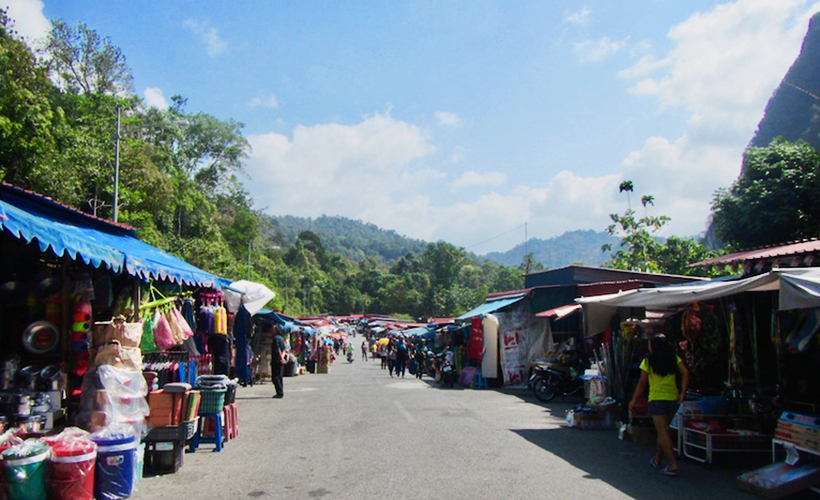 The border market itself was just okay. There's some attempt to build your standard market building, but to be honest, the street stalls are much more charming to wander through. It is also the first place my own countrymen mistook me for some other nationality – Thai.
Although the merchandise isn't particularly interesting (it's a market for locals rather than tourists), the location is – the stretch is nestled in a narrow valley with a dramatic limestone hills as the backdrop.
Al-Hussain Mosque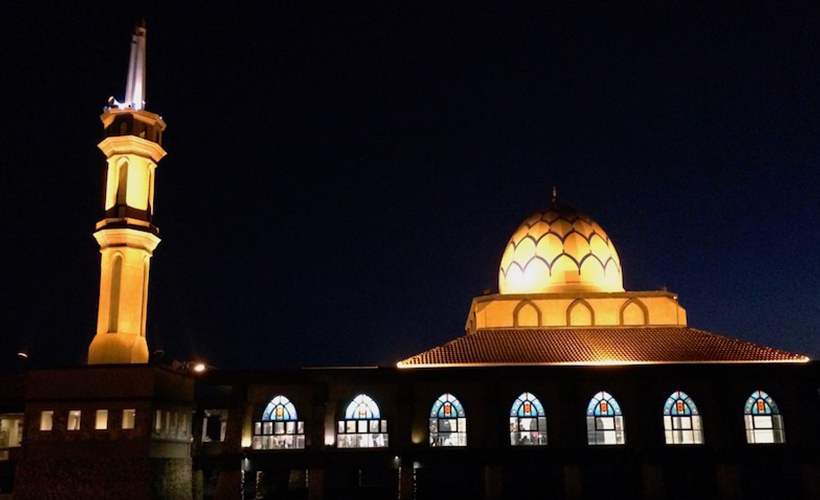 I drove to Kuala Perlis at the end of the second day, timing it for sunset to witness the colour flashes from Al-Hussain Mosque that signals the Maghrib prayer time to boatmen out at sea. My attention span not being what it was, I nearly missed the lightshow even though it (obviously!) coincides with the call to prayer (or azan).
I really like this little mosque. What a gem of a building! Built over the water, it's also referred to as the 'floating mosque', and has a relaxed, welcoming vibe. So much so that you'll find people hanging out at the paved seaside promenade around it. There is also only one prayer space for both men and women.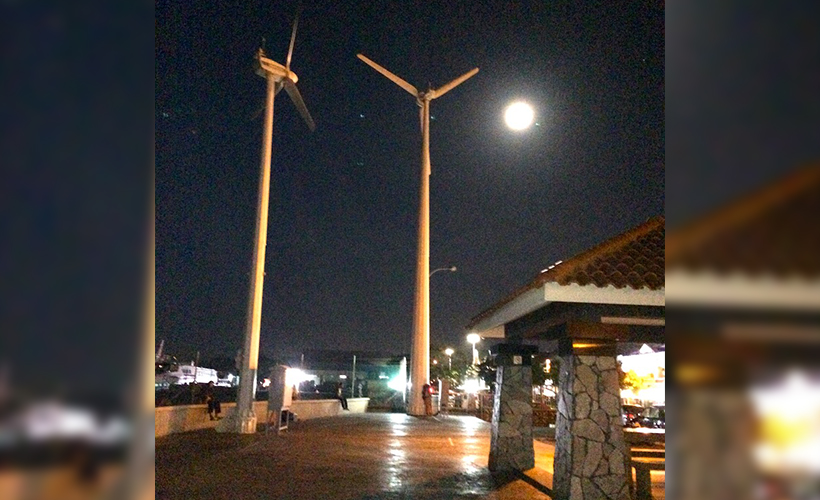 The other cool thing is that there are wind turbines next to the mosque. Though I'm not sure whether the electricity turbines are connected to the mosque itself or for some other purpose. But if it really is powering the mosque, then that point for sustainability seals the deal, making this my favourite mosque in the country!
---
 Read our last Travel Tale:
---
Here's your chance to get published on Zafigo! We want your most interesting Travel Tales, from memorable adventures to heartwarming encounters, scrumptious local food to surreal experiences, and everything in between.
They can be in any form and length –short stories, top tips, diary entries, even poems and videos. Zafigo is read by women travellers the world over, so your stories will be shared to all corners of the globe.
Email your stories to [email protected] with the subject line 'Travel Tales'. Include your profile photo and contact details. Published stories will receive a token sum.