The honeymoon period is a special time in the life of any couple. However, to make it extra special, the couple needs to go the extra mile in the planning department. After all, good things don't come easy! While there are countless honeymoon destinations popular amongst couples, Africa, with its diverse landscapes, fascinating wildlife, and rich heritage, offers a plethora of romantic and unforgettable experiences for honeymooners.
So, if you love being outdoors in nature and carry a penchant for wildlife spotting, Africa honeymoons are perfect for you and your partner! To get started on planning a dream honeymoon in Africa, you must first pick from some of the top destinations. Below are some top honeymoon destinations in this beautiful continent that promise to create cherished memories for you as a couple and make for a special start to your married life.
Praslin Island: A tranquil and idyllic escape in Seychelles
Honeymooners seeking seclusion and natural beauty should plan a trip to Praslin Island. Famous for its lush forests and pristine beaches, Praslin is immensely popular among honeymooners, and for good reason. Honeymooners can take a relaxed tour of Vallée de Mai, ta UNESCO World Heritage site that is home to the endemic Coco de Mer palm.
The island also boasts turquoise waters reaching out to pristine beaches with soft white sands — imagine taking leisurely walks here along secluded beaches. Then, snorkel in clear waters teeming with marine life.
Cape Winelands: A haven for wine enthusiasts in South Africa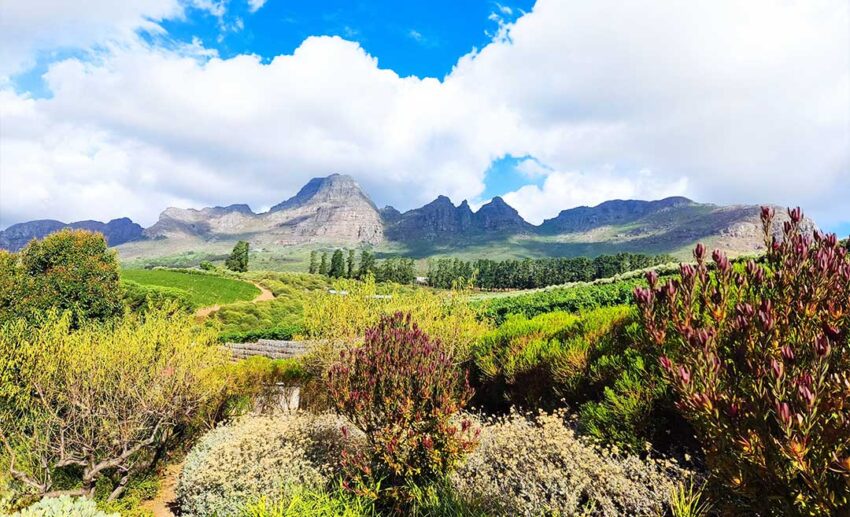 A honeymoon in South Africa's Cape Winelands is a must if you and your partner love to imbibe, so suffice to say, you'll get to taste plenty of wines and learn about different wineries here. Spend some time in the picturesque region that is just a short drive from Cape Town and is world famous for its world-class wineries as well as stunning landscapes.
You can spend days holding hands and sipping on award-winning vino as you enjoy gourmet meals. Take advantage of the opportunities for horseback riding through vineyards, hot air balloon rides, or take a scenic drive along the famous Cape Winelands routes.
Zanzibar: Relaxation and adventure along the coast of Tanzania
Zanzibar is a fascinating island off the coast of Tanzania, which is well known for its culture, history, and scenic beaches. Explore the fascinating markets and narrow streets of Stone Town, which is already a UNESCO World Heritage. Spend some time gazing at the historic buildings and ancient mosques as you take a stroll hand in hand. When free, go towards the stunning beaches of the island and swim in clear waters or snorkel to look at the vibrant coral reefs.
Masai Mara: For an amazing safari experience in southwestern Kenya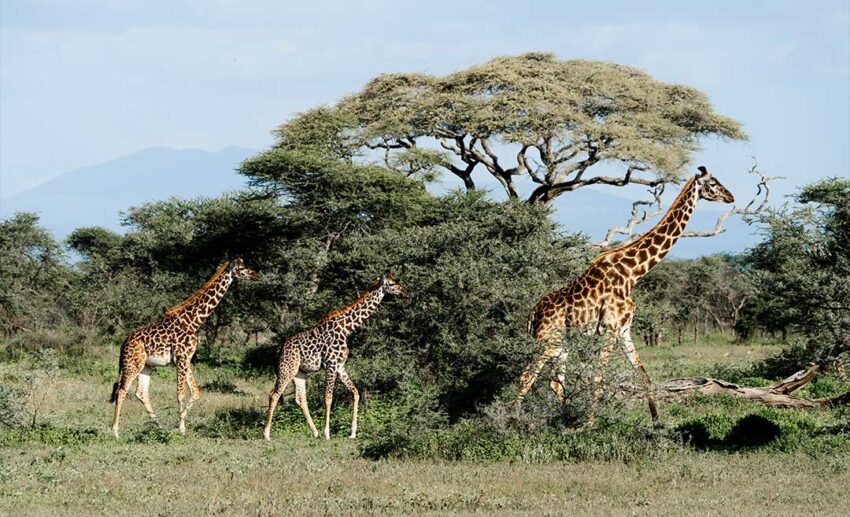 If you love wildlife, you must go to Masai Mara National Reserve in Kenya for your honeymoon. Home to abundant wildlife, the National Reserve boasts of the Big Five. Plan some thrilling game drives across the enormous savannahs under an expert guide and get the chance to spot elephants, buffalo, lions, leopards, and rhinos. Watch the Great Migration of wildebeest and zebra and get to stay in luxurious camps and lodges for complete luxury and privacy. Just spend some cherished moments as you absorb the wonders of the African wilderness.
Marrakesh: A blend of romance and exoticism in Morocco
Consider a honeymoon in Marrakesh, Morocco, if you want to integrate an element of exoticism and mysticism into your honeymoon. Morocco is sure to entice you and keep you captivated with her maze-like streets, ornate palaces, and bustling souks. Marvel at those enchanting riads, the traditional Moroccan houses, and explore colourful markets. Indulge in traditional hammam spa treatments, and do not forget to sample local delicacies. Marrakesh is truly a sensory delight with its offering of unique cultural experiences for couples.
Victoria Falls: An ethereal experience along Zambia and Zimbabwe borders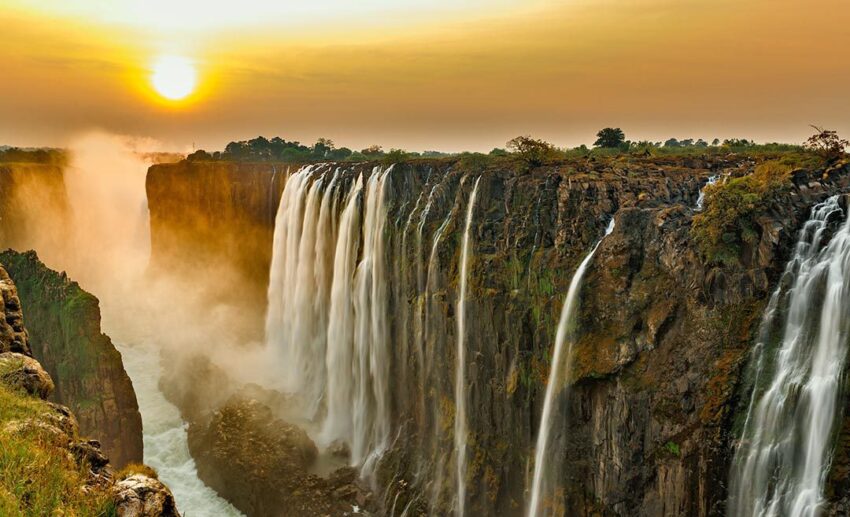 Bordering Zimbabwe and Zambia, Victoria Falls is an awe-inspiring spot for honeymooners. Dubbed one of the Seven Natural Wonders of the World, it is an ethereal experience to stand in front of the immense force of water cascading into the Zambezi River and creating a light mist and subtle rainbows.
Enjoy sunset cruises on the Zambezi River or take romantic walks along the rainforest trails. You can also plan a thrilling helicopter ride with your partner to enjoy a bird's-eye view of the falls. There are plenty of adrenaline-pumping activities in the surrounding area, such as bungee jumping and white-water rafting too.
Bazaruto Archipelago: An ideal choice for honeymooners in Mozambique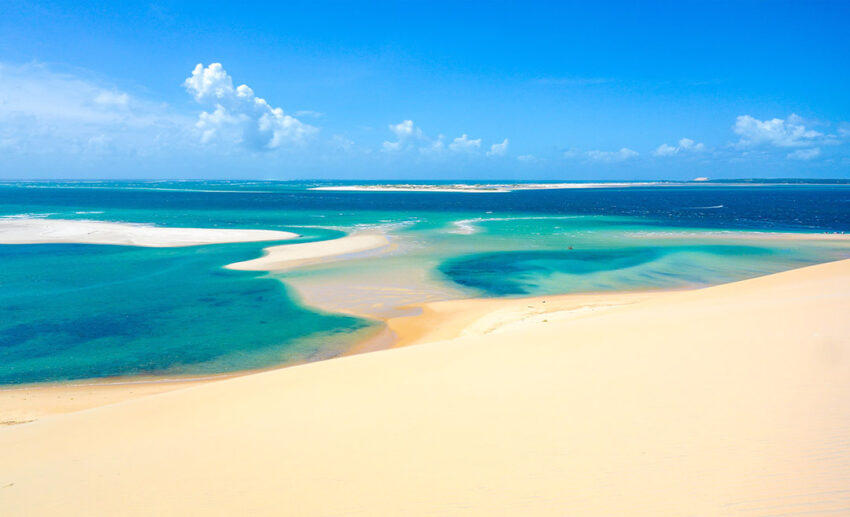 This archipelago in Mozambique makes for a perfect choice for a honeymoon, as it is known for exclusive oceanfront retreats with white-sand beaches and clear turquoise waters. This group of islands in the Indian Ocean is also known for its vibrant coral reefs. Couples can unwind in their private beachfront villa or snorkel alongside colourful marine life or take romantic sunset cruises. There is plenty to do and see here, apart from enjoying the seclusion and tranquility of the Bazaruto Archipelago. It is a perfect destination for couples looking for a romantic escape in the pure and untouched natural setting of Mozambique.
Serengeti National Park: For stunning views of the wilderness in Tanzania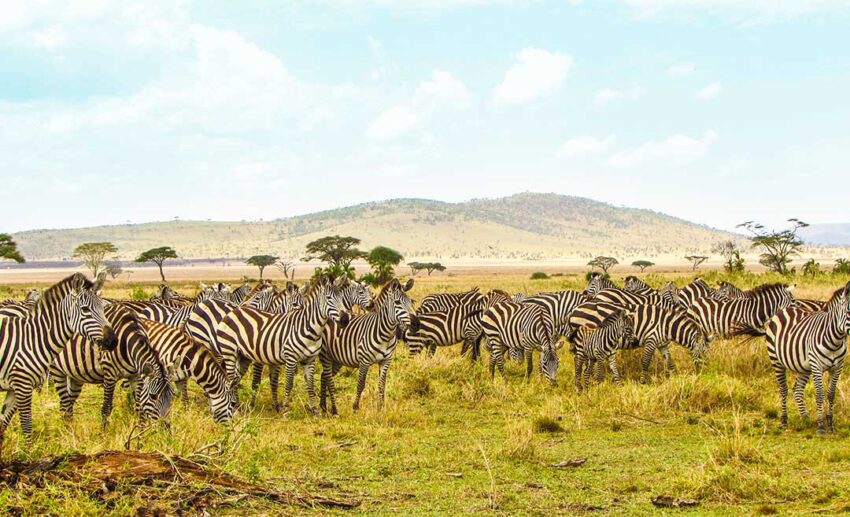 If you are planning an unforgettable honeymoon adventure that is filled with romance and the beauty of nature, then head for the Serengeti. The Serengeti National Park in Tanzania is popular among couples who love wildlife safaris and game drives. It is here where you can enjoy the thrilling experiences of encountering a myriad of fascinating animals, such as lions, elephants, and giraffes in their natural habitat. The best part is that you can stay in luxury tented camps or lodges with private decks that offer stunning views of the great outdoors.
Insider tips
When planning your honeymoon in Africa, consider the best time to visit each destination and the duration of your stay. It's advisable to book accommodations and activities well in advance to secure your preferred choices.
Whether you opt for a thrilling safari adventure, a beach retreat, or a cultural experience, Africa's top honeymoon destinations are sure to provide the perfect backdrop for romance, adventure, and unforgettable memories as you embark on this new chapter of your lives together.