Venice, the city that needs no introduction, is a timeless city that captured the hearts of many travellers. With its intricate network of canals and historic architecture, you won't mind getting lost because every street might lead you to an unexpected gem.
To do that safely, here are essential things I wish I had known before venturing into this popular and dreamy tourist destination. Let's uncover some tips and tricks that would make your Venice experience seamless and memorable!
There is no off-season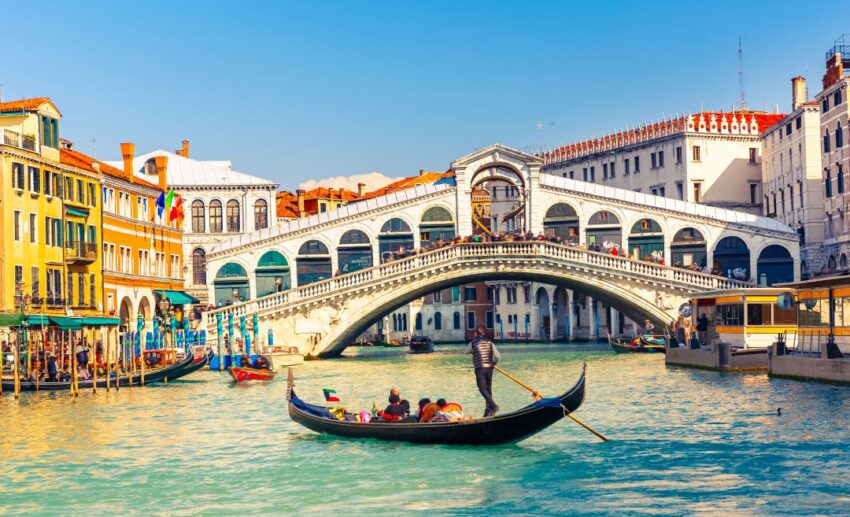 The enchanting city of Venice draws visitors all year round. However, to truly savour its magic, consider planning your visit during the early spring season (March to May) or early fall (September to October) when the tourist influx is milder and the weather is pleasant.
Steer clear of the bustling summer months as it is sweltering, and places tend to get overcrowded. Venice also faces the threat of floods during winter, particularly from November to January.
However, if you don't mind the cold, February is especially charming with the renowned annual Mardi Gras carnival. This grand celebration is held all over Venice, and the city comes alive with vibrant masquerade costumes and masks.
Getting around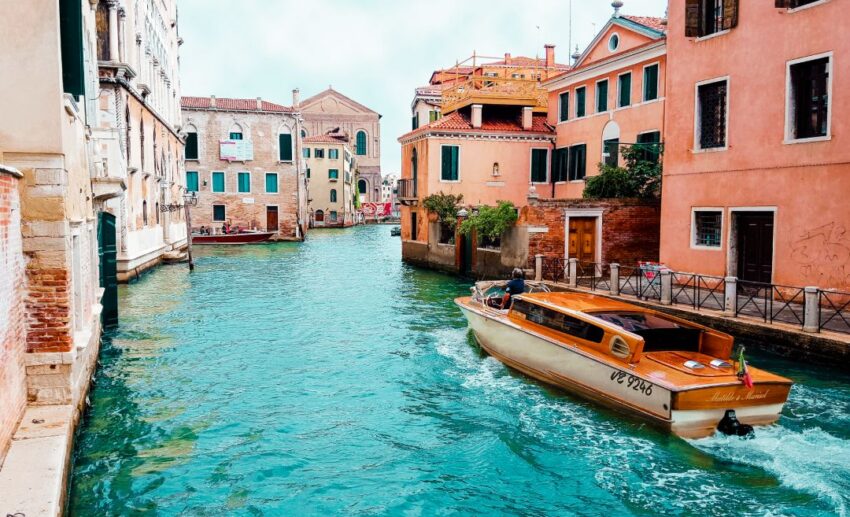 Venice is a walker's paradise. When exploring this charming city on foot, be prepared to have your phone fully charged for navigation and wear comfortable shoes!
Another way to commute around Venice is by the water bus (Vaporetto). For convenience, you can buy a day pass ticket for around €33 (approx. RM164). This day pass also includes rides to other popular nearby islands, such as Murano and Burano.
Private water taxis are also available, but they are relatively expensive. The cost depends on the service company and the number of people. Short-distance travel within the Venice area can cost anywhere between €50 to €70 (approx. RM248 to RM348), carrying up to 10 people. This is ideal if you are travelling in a big group.
Choosing where to stay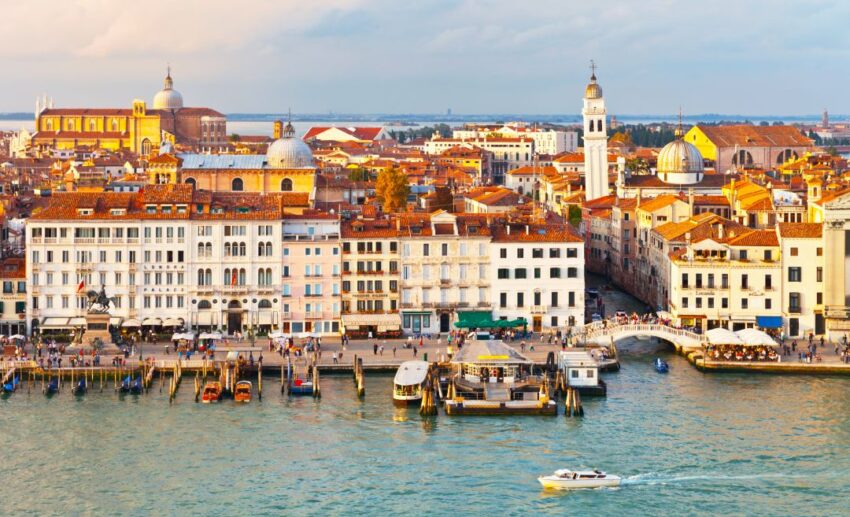 When seeking the perfect accommodation in Venice, it's good to know that different city districts offer their own charms. San Marco is the top recommended district for tourists, as most major attractions are just within walking distance. However, accommodation in that area does come with a higher price tag.
To experience more of the local way of life and a tranquil atmosphere, San Polo or Castello are great alternatives to consider. These districts offer a mix of tourist attractions and local gems, allowing you to soak in the daily rhythm of the city while being close to the main attractions.
Avoid packing heavy suitcases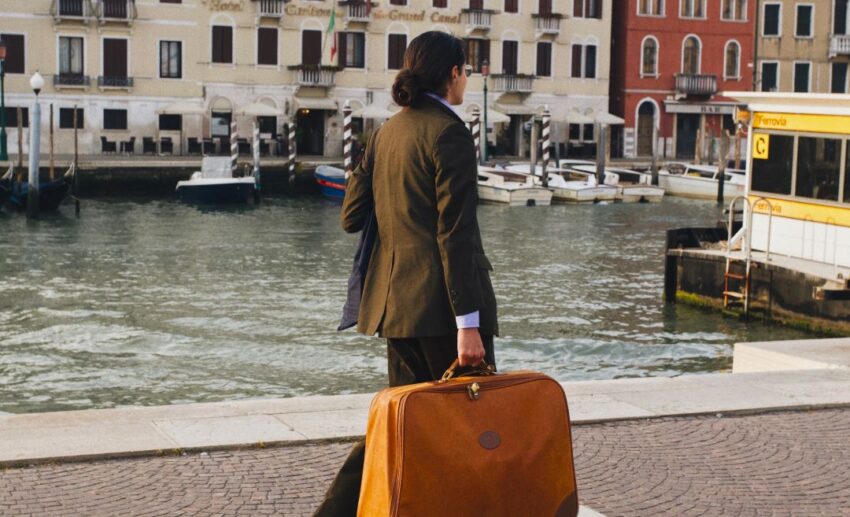 Venice is filled with bridges, steps, and narrow streets with lots of twists and turns. To avoid regrets, pack lighter and choose manageable luggage. Dragging heavy suitcases around the city with the added challenge of weaving through crowds can be troublesome.
Personally, I would ditch wheeled suitcases completely–unless you're staying close to the train station or a pick-up service is offered by your hotel.
Buy skip-the-line passes for popular attractions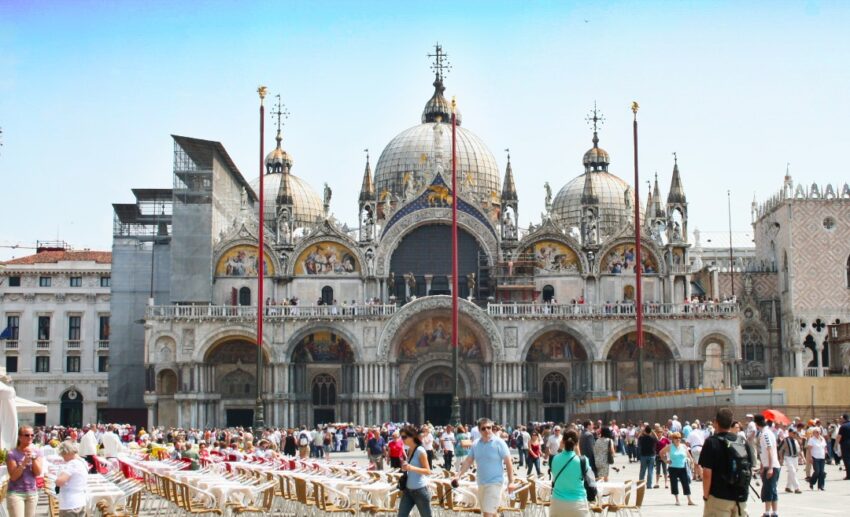 If you're only in Venice for a short period, purchasing skip-the-line passes for main tourist attractions will be worth every penny.
Attractions such as the Saint Mark's Basilica and Doge's Palace can sometimes take up to two hours of waiting in line! One skip-the-line ticket costs around €32 (RM159) per person with the inclusion of a guided tour. The guided tour is an added bonus for learning insights about a historical landmark from a local expert.
Despite the higher cost, these passes will drastically reduce the long waiting hours and spare you more time to visit other parts of Venice!
Culinary adventures in Venice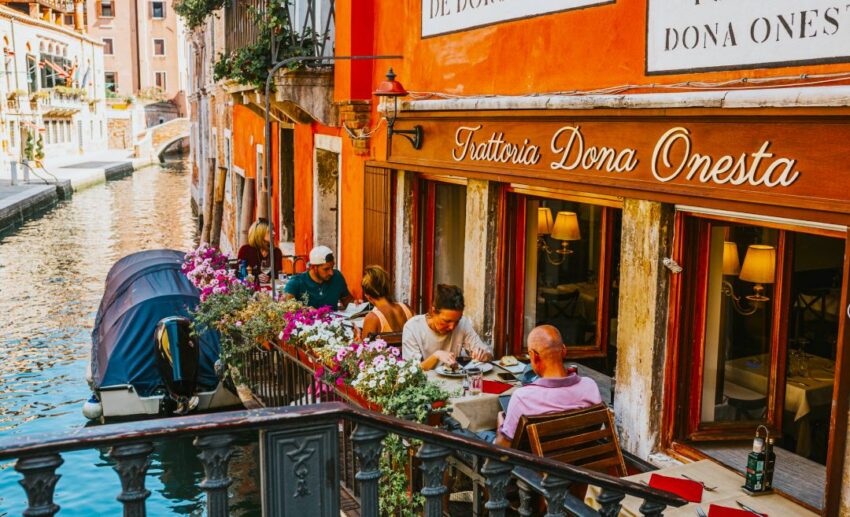 Being surrounded by water, Venetian cuisine is renowned for its seafood delicacies. Some of the must-try Venetian foods are black squid ink risotto or pasta, creamy cod, Busara-style scampi, and salt-cured fish sauce with bigoli pasta.
For a quick and authentic Venetian lunch, Cicchetti is a local favourite. These small savoury bites are typically sold in traditional Venetian wine bars known as 'bàcari'. Cicchetti comes with various toppings, including meat, cheese with creamy codfish, sardines, or battered fried vegetables. Al Mercà is a popular cicchetti place where the locals savour these delectable bites by the street during the afternoons.
To experience an authentic Venetian dining experience, avoid going to tourist trap restaurants located on the main streets. Especially keep away from places where persistent waiters invite you to come in as you walk by. Seek out local eateries with menus exclusively in Italian–just be prepared with Google Translate on your phone or simply ask the waiter for guidance.
Tipping etiquette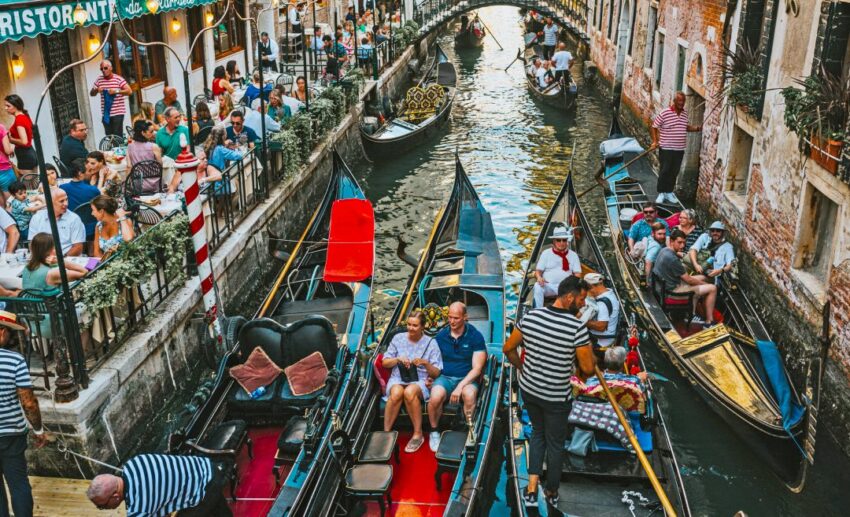 When dining out in Venice, there is a service charge in most restaurants known as 'corperto'. This is typically included in your bill and may be cleverly disguised as the cost of the bread basket. As tipping in Italy is uncommon, this charge is considered the cost of bread or a charge for the washing of tablecloths and cutleries. Additional tipping is appreciated, but it is optional.
If you're paying with a card and would like to express gratitude for the excellent service of the wait staff, cash is always preferred. Before paying your bill, be sure to ask for the receipt and check the amount charged for 'corperto'.
The Venetian gondola experience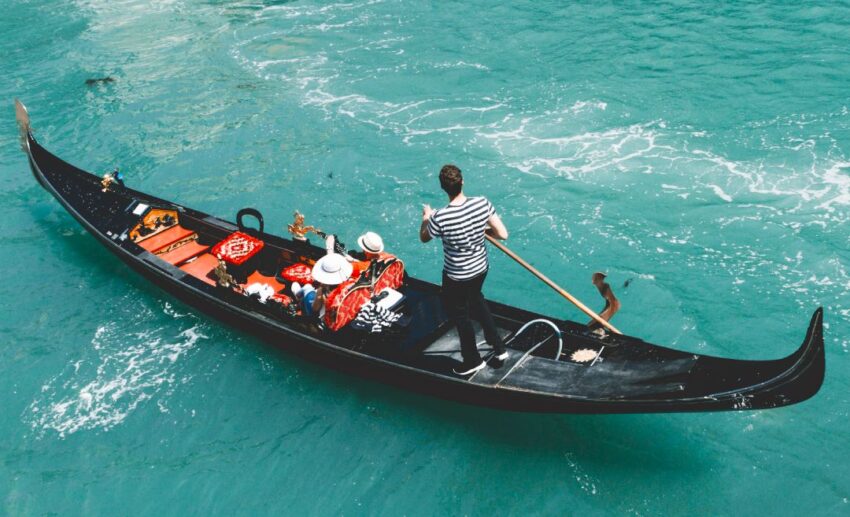 If riding gondolas in Venice is on your bucket list, here are some tips you need to know:
You will find plenty of gondolas all around the Grand Canal, but not all of them take the same routes. Don't jump in too quickly and take the first gondola you see. Ask for the route map first!
The best time to experience a gondola ride in Venice is in the morning when the canal is quieter with fewer crowds.
Gondola prices get expensive after 7pm, particularly for the romantic sunset experience.
A 30-minute gondola ride costs around €80 (approx. RM298) and can fit up to five people.
Prepare to pay in cash. The gondola business is highly regulated in Venice, so prices are fixed, and no negotiation is needed.
Beware of pickpockets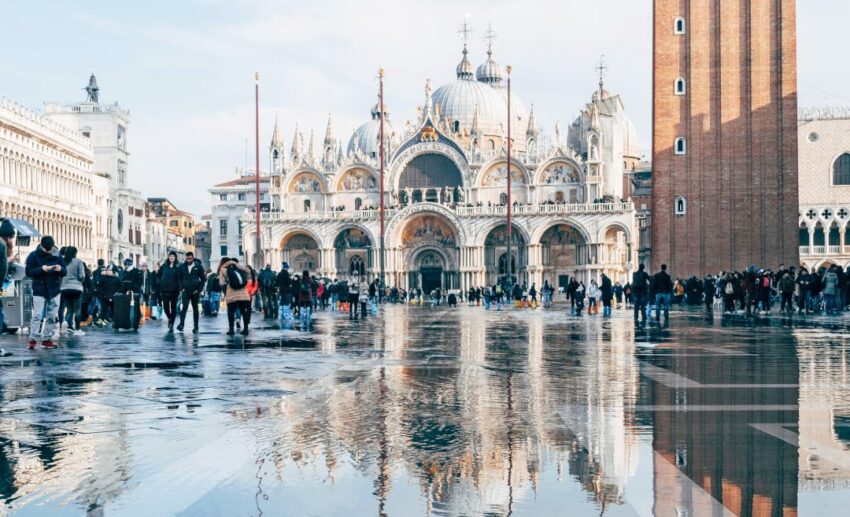 Like any other popular tourist destination, pickpocketing is a concern. The most common locations for pickpockets in Venice are at Piazza San Marco, Rialto Bridge, crowded narrow streets, and while waiting in line for water buses.
These pickpockets usually operate in groups disguised just like other tourists to blend into the crowd. Stay vigilant of your belongings at all times, and bring an appropriate bag that is secure.