Most people view Singapore as a concrete jungle that is only good for a city holiday filled with shopping and food. Unbeknownst to them, there are a plethora of things for the nature junkie. The small island may not have the region's tallest mountains, but look beyond the skyscrapers and you will find plenty of fun hiking trails to keep you busy.
If you want to explore the greener, lesser known side of Singapore, check out these 4 unique hiking trails recommended by Go Away. Though be warned, these trails are not your typical hike.
1. The Abandoned Railway Track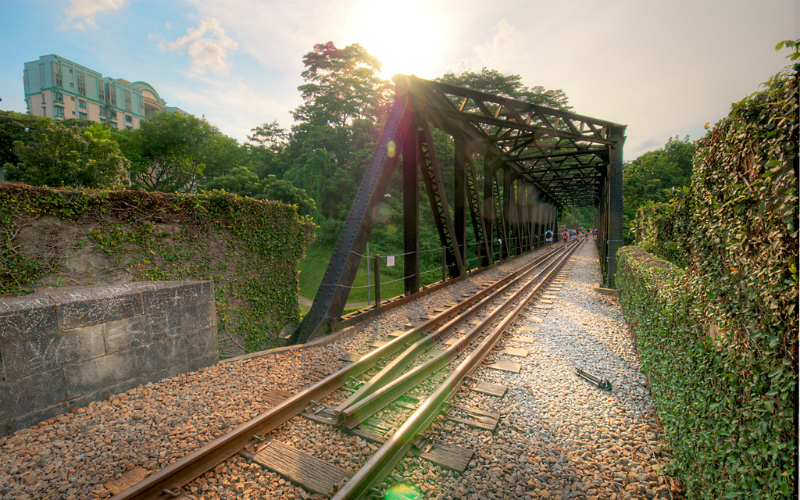 Many know the defunct railway from Tanjong Pagar to Bukit Timah but few have explored the 24km Jurong Railway Line that was once part of the KTM Malayan Railway Network. It originally branched off from the former Bukit Timah Railway Station near King Albert Park and runs all the way to the Jurong Industrial Estate.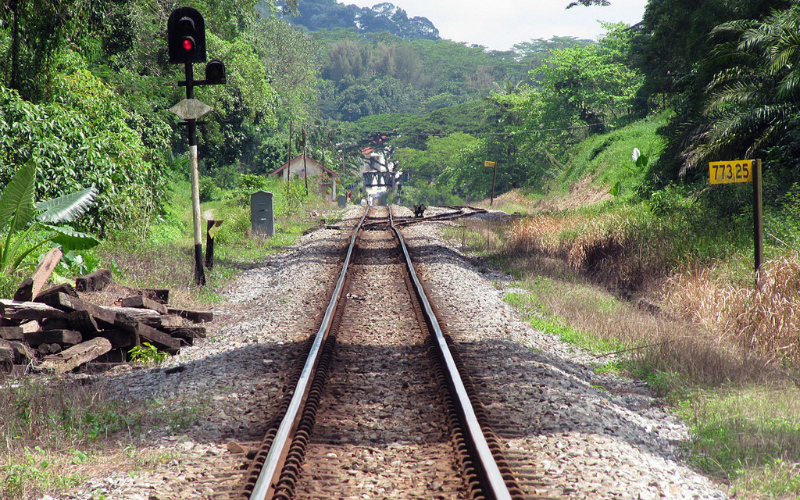 The interesting part of this trek, also known as the Choo Choo Trek, is that it starts from the rusty truss bridge located a stone's throw away from Sunset Way and Clementi Street 14. You can follow the railway tracks from here till you eventually emerge at the Railway Corridor. What awaits you includes a cool walk under a canopy of shady tree ferns; walk on to explore a darkened train tunnel while wading in ankle-deep mud. This is a nostalgic route as you are literally retracing the routes that the trains used to take in the old days when they were still in operation.
Start: King Albert Court | End: Teban Garden Road | Distance: 7km one way
How to get there: see Step Where's map.

2. Mount Serapong Trail
Located in Sentosa Island, Fort Serapong was built by the British army in 1879 as a defence post of Singapore and sits atop a hillock called Mount Serapong. The locals also call it Cement Hill. Many people are unaware that there is actually a wild, abandoned trail starting at the foothills that makes for a good hike. The foliage is so wild and overgrown now that it would require extensive bashing before you finally reach the top of the hill where the old war bunkers can still be explored. This is also a favourite spot for paranormal seekers. Bring a torchlight and bravery if you wish to explore the eerie ruin.
Start: At the foot of Mount Serapong | End: The fort | Estimated time: 3 hours return
How to get there: see Google Maps

3. Woodneuk Trail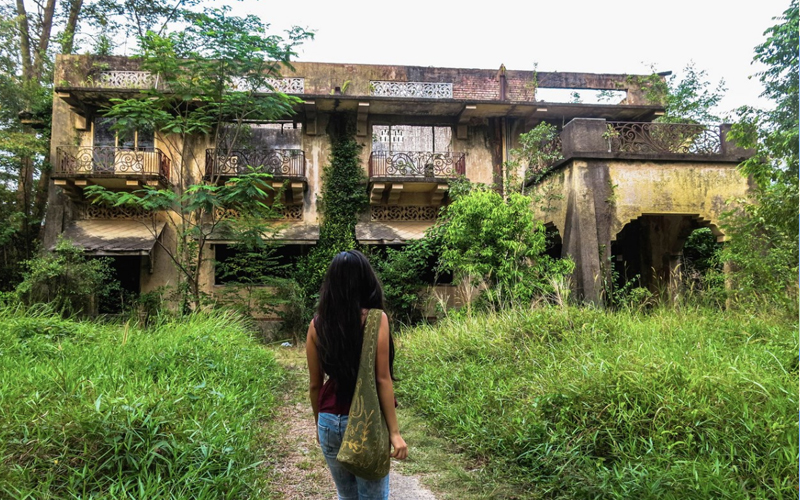 Istana Woodneuk lies hidden in the mass of vegetation between Holland Road and Tyersall Avenue, and is an abandoned mansion that once belonged to Sultan Abu Bakar of Johor. He had built it for his fourth wife, Sultana Khadijah in the 1980s. It was even used as a military hospital during the war.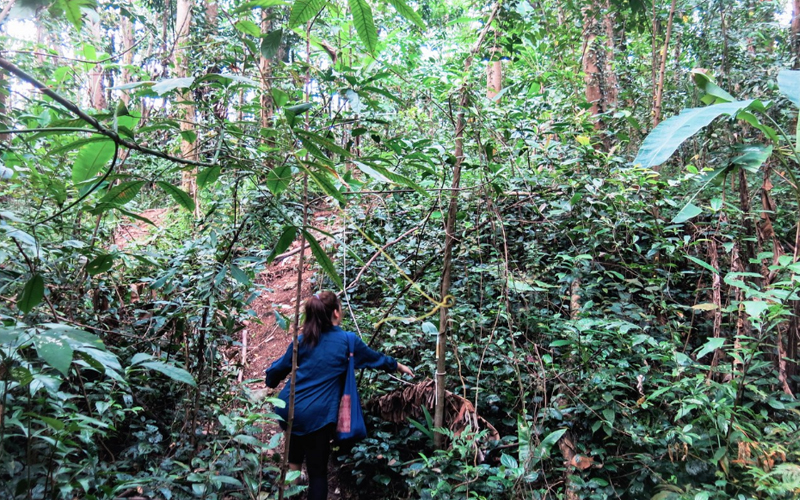 The well-hidden trail leading up to this mansion is situated behind the bus stop opposite Peirce Road on Holland Road. Look for an obvious gap among the foliage behind the bus stop and that is the entry point. From there on, it's a hike up till you see the once majestic mansion. The walk is short, about 10 minutes or so, but rather steep. It's quite a popular trail so you will be happy to find a clearly trodden path and ropes to help you hoist yourself up. It is not a "sanctioned" trek but for those who dare take on the challenge, be prepared for a rough time battling the vegetation and mozzie squads. Note that you're not allowed to go into the house as it is deemed structurally unsafe.
Start: Bus stop on Holland Road | End: Istana Woodneuk | Estimated time: 1 hour return
How to get there: see The Smart Local.

4. Keppel Hill Reservoir Trek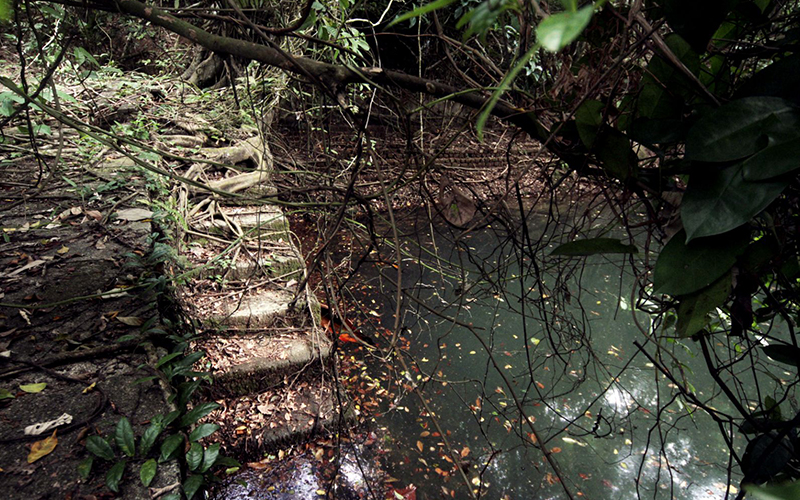 This reservoir dates back to 1905 and was largely forgotten until it was recently rediscovered. Located close to Mount Faber Faber, you can still see traces of the past, including old concrete steps and an old diving board. To get to the reservoir, enter through Wishart Road to the Joaquim Garden & Landscape (Keppel Hill Road). This path will lead you to Keppel House No.11. Right before the house there is a downhill road on your left that leads to a wooded area. That is the start of the trek and it will take you on a jungle trail to the reservoir. The reservoir is on the right of a concrete column over a drain. 
You are not advised to swim in the reservoir, especially since there have been multiple drowning cases. What many people are not aware of is, besides walking around the reservoir, you can also brave the jungle and trek all the way up to Mount Faber via a long-lost trail. It is a great opportunity to walk on the wilder side of Mount Faber.
Start: Keppel Hill Road | End: Keppel Hill Reservoir | Estimated time: 4 hours return
How to get there: see Google Maps.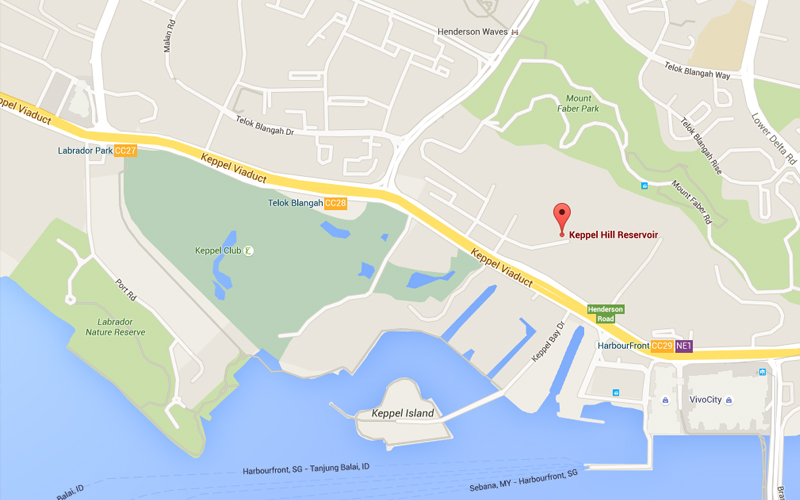 If you've time to spare in Singapore, you should definitely try exploring one of these tracks to see a side of Singapore that you would not expect. What's better, you get to burn some extra calories doing so!

Read Next: