[responsive-video identifier="K2dj6ySd9bQ"]
Rarely do you find a hotel that not only provides guests with creature comforts but also takes great pride in boosting the guests' health and well-being.
Located in the heart of Singapore's Central Business District, The Westin Singapore is housed within an office building, occupying level 32 to 46 of Asia Square Tower 2. On the outside, the hotel looks like just another one of the city's many polished skyscrapers. The arrival lobby on the first floor is equally unsuspecting.
Upon arrival, a friendly doorman welcomes you into the wide and empty lobby that only has a Concierge Desk and a small cafe called Daily Treats. Then, he quickly ushers you into an elevator up to level 32.
It is once the elevator doors open to the Lounge Lobby that the grandeur of The Westin Singapore engulfs you.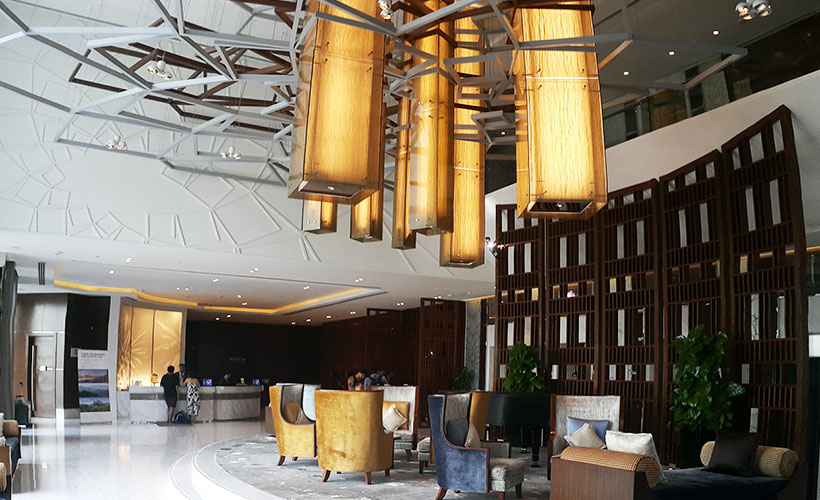 Decked out in lush midcentury couches in decadent tones, the Lounge Lobby is the highest hotel lobby in Singapore. It features 11-meter tall floor-to-ceiling windows with expansive views of the port, Marina Bay, and the CBD, all in one panoramic sweep. To make the view even sweeter, you can enjoy seafood and champagne high tea or evening drinks in the Lobby Lounge. During the evenings, a pianist brings the whole place alive with beautiful music.
Also on this floor, the hotel's signature restaurant, Seasonal Tastes serves breakfast, lunch, and dinner buffets that will leave you spoilt for choice. Complementary for in-house guests, the breakfast spread not only caters to both European and Asian appetites, it also ensures gluten-free diners, vegan, vegetarian, and clean eaters can leave with happy tummies.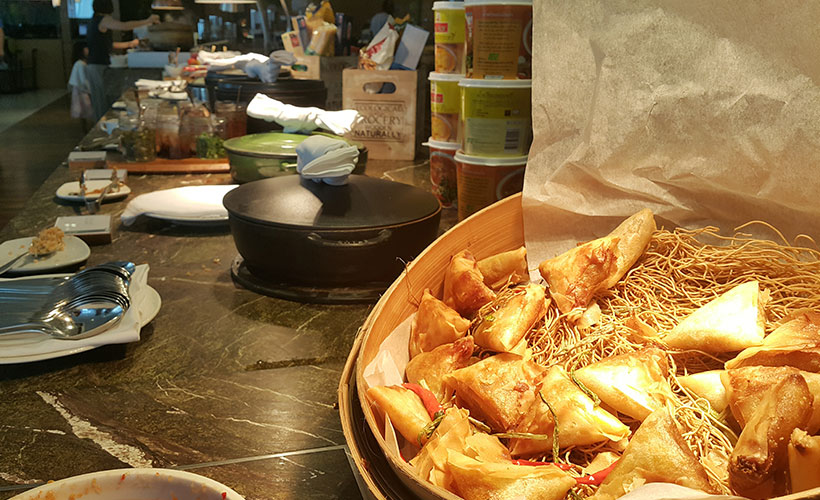 One floor up on level 33, there is Cook and Brew, a gastro-bar with a meticulously curated list of fine wines and beers from over 20 countries. The cosiness of Cook and Brew with its earthy leather sofas is an inkling of the treats to come on the floors above.
The Westin Singapore has 305 guest rooms and suites, all of which provide a haven of serenity above the manic city bustle. The cream and brown shades in the uncluttered room frees your mind and immediately puts you in a relaxed mood. An ergonomic workspace facing the floor-to-ceiling windows with bird's eye view of the South China Sea ignites inspiration for some productive work time.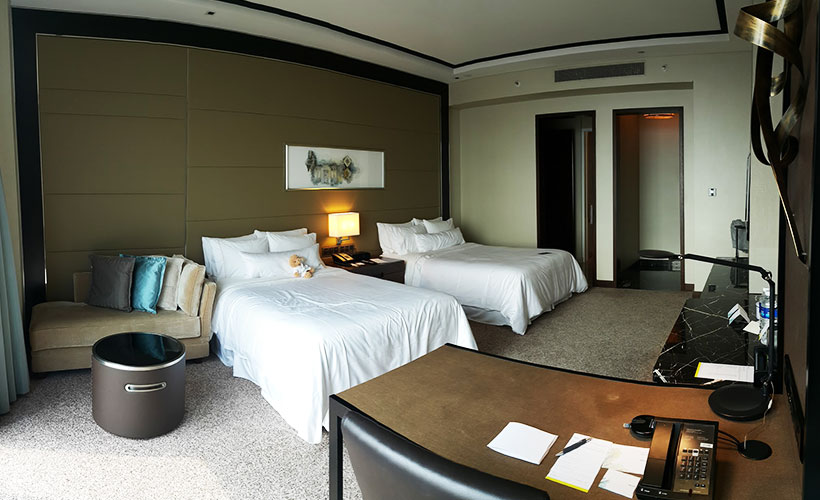 For some tranquil down time, the beds really do live up to its name of Heavenly Beds. Your body is bound to melt into its silk linens, down blanket and pillows as soft as clouds. The marbled bathroom is equally indulgent – rainforest shower with the perfect pressure, a freestanding bathtub to soak your worries away, and a vanity mirror that zooms in your face in crisp resolution.
What marks a good hotel from a great one is the attention to care and detail. This 5-star hotel goes the length to ensure guests get the most pampered hotel experience yet.
On top of the standard amenities like toiletries, tea and coffee making stand, and a minibar, the room welcomes you with delicious butter cookies, high quality chocolate, plush bathrobes, state-of-the-art 42-inch HDTV, and an iPod docking station for your music.
Little extra touches like 6 bottles of complimentary drinking water replenished daily and dark chocolates gifted by the housekeeping team every morning make guests feel all the more taken care of. On weekends, breakfast service is extended until 3PM for those who want to sleep in. Guests can also request for a later checkout on Sundays.
With such comfortable rooms and thoughtful services, the Westin Singapore makes for a great women's weekend away. If you're bored and want to move your muscles, head to level 35 where the well-equipped gym, pool with a view, and the spa are located. Didn't bring your gym clothes? You can rent New Balance gym outfits, including socks and shoes, for a small fee.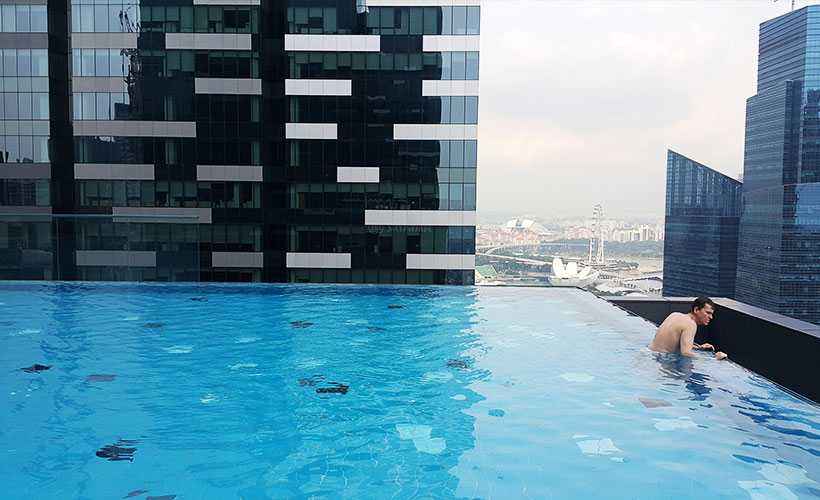 The Heavenly Spa is indeed an escape to paradise. After a good swim in the cool infinity pool, take a dip in the warm whirlpool and the steam room. This spa facility is open to all in-house guests regardless of purchase of treatments. Safely segregated by gender, the women's spa room is equipped with body lotion, shaver, and deodorant just in case you need it.
Adding a unique dimension to a regular hotel stay are free weekly programmes organised by the hotel. Every Saturday at 4PM, the hotel offers Pilates Core Mat Classes by the infinity pool. Every Sunday, renowned Singaporean food blogger Miss Tam Chiak takes guests on a 90-minute food tour around the vicinity of the hotel.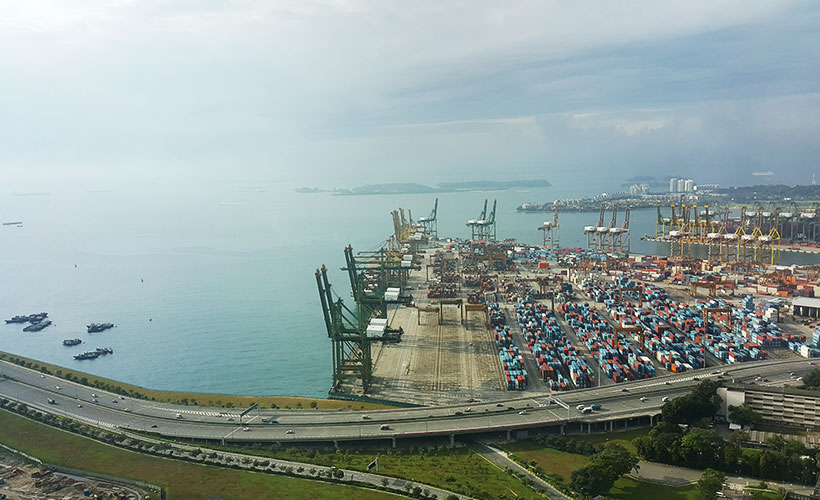 Named 'Makan Trail', the food tour is not to-be-missed. Not only does Miss Tam Chiak feed you with delicious food, she also highlights fun facts about the culture and history of the country. While most guests in luxury hotels tend to keep to themselves, this tour provides guests a chance to meet and mingle in a fun setting.
On top of that, the hotel has a Run Concierge who takes guests on 5km or 8km runs around the city. The run starts at 6.30AM from the hotel. It may sound like an ungodly hour for those on holiday but the thrice-weekly exercise is a favourite amongst travelling executives looking for an early morning sweat before work.
The Westin Singapore is indeed popular with business travellers due to its convenient proximity to both the business district and the city's top attractions. Everything is within walking distance, including the nearby Downtown and Raffles Place MRT stations.
Across from the hotel is a plethora of eateries ranging from hawker fare in Lau Pa Sat to air-conditioned food courts and hipster cafes. The historical Lau Pa Sat is a national monument that blends colonial history and scrumptious local cuisine in one striking destination. Every night at 7PM, the street transforms into the famed Satay Street as vendors set up their stalls selling charcoal-grilled skewered meats.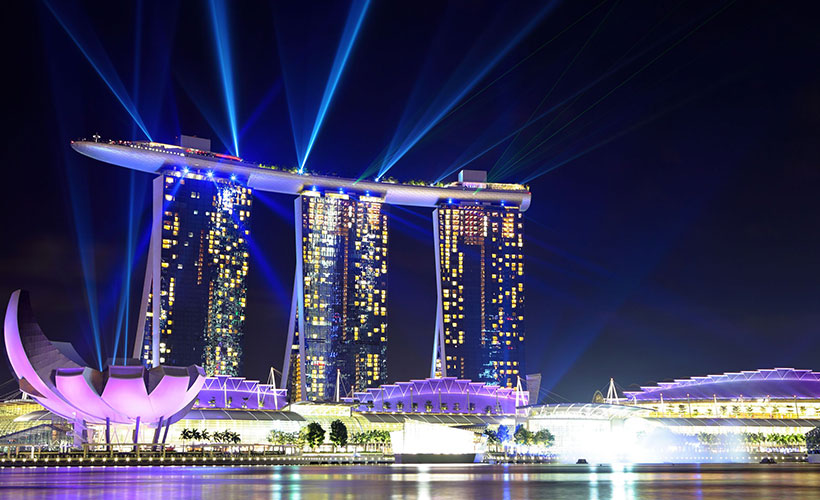 A delightful 15-minute stroll away is the iconic Marina Bay where you'll get to meet all of the city's most touted attractions – Marina Bay Sands, Esplanade, Singapore Flyer, Gardens By The Bay, and of course, the Merlion. Walk in the opposite direction and you'll arrive at Ann Siang Hill and Club Street, where the city's exuberant nightlife takes shape.
Our only caveat with the Westin Singapore is the construction that is happening in front of the hotel at the moment. However, it doesn't really affect the stay as the noise is minimal and the work slows down at night. With so much to do in the hotel, impeccable service, and great accessibility, a little construction outside is not much to complain about. Let's not forget about strong WiFi reception on all floors of the hotel.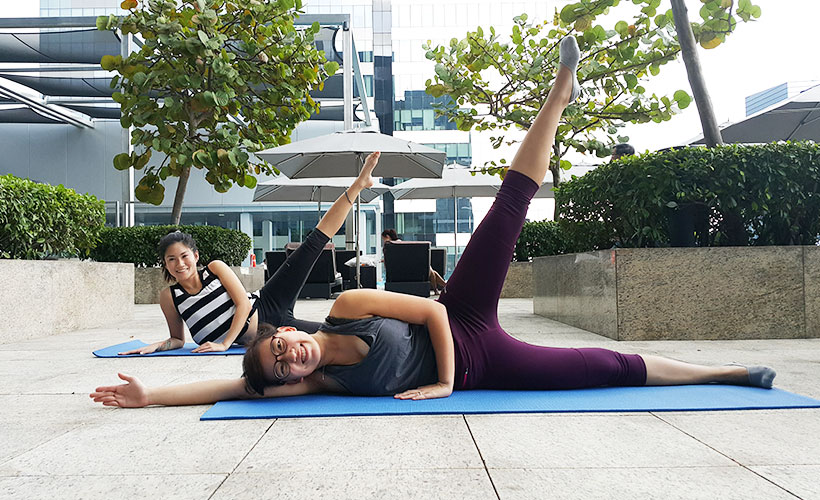 The Westin brand promises to provide a hotel stay experience For a Better You under six pillars – Sleep Well, Eat Well, Move Well, Feel Well, Work Well and Play Well – and The Westin Singapore fulfills this promise extremely well. Whether you are in the city for work or for a ladies' getaway, this is one hotel that will take good care of you.
Go on a girls-only weekend in The Westin Singapore! Expedia has the best room rates, as well as flights + hotel combo deals for the Westin Singapore here.
Thanks to our friends at Expedia for making this review possible! All thoughts and comments are 100% our own.
More photos from our stay:
[slider caption="The Westin Singapore is a 5-star hotel located in the heart of the Financial District (Photo credit: Xin Lee) ||Concierge (Photo credit: Xin Lee) ||Premium room with sea view (Photo credit: Xin Lee) ||Bathroom (Photo credit: Xin Lee) ||Toiletries (Photo credit: Xin Lee) ||Minibar (Photo credit: Xin Lee) ||The breakfast buffet – bread counter (Photo credit: Xin Lee) ||Gymnasium (Photo credit: Xin Lee) ||Deck chairs by the pool (Photo credit: Xin Lee) ||Ms Ai Lian, our tour guide for the Makan Trail (Photo credit: Xin Lee) ||On the Makan Trail with other hotel guests (Photo credit: Xin Lee) ||A truly Singaporean breakfast spread (Photo credit: Xin Lee) " imgsrc="https://zafigo.com/wp-content/uploads/2016/11/westin-exterior.jpg||https://zafigo.com/wp-content/uploads/2016/11/lobby.jpg||https://zafigo.com/wp-content/uploads/2016/11/room-westinbear.jpg||https://zafigo.com/wp-content/uploads/2016/11/room-washroom.jpg||https://zafigo.com/wp-content/uploads/2016/11/room-toiletries.jpg||https://zafigo.com/wp-content/uploads/2016/11/room-minibar.jpg||https://zafigo.com/wp-content/uploads/2016/11/buffet-1.jpg||https://zafigo.com/wp-content/uploads/2016/11/gym.jpg||https://zafigo.com/wp-content/uploads/2016/11/pool-side.jpg||https://zafigo.com/wp-content/uploads/2016/11/makan-trail-guide.jpg||https://zafigo.com/wp-content/uploads/2016/11/makan-trail-41.jpg||https://zafigo.com/wp-content/uploads/2016/11/makan-trail-3.jpg"]