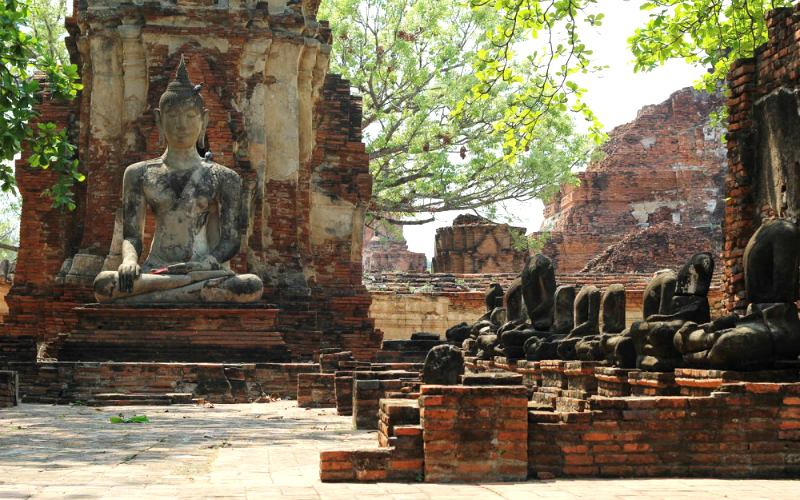 Been to Bangkok before and looking for something new to see? Ayutthaya (full name Phra Nakhon Si Ayutthaya) historical park is a UNESCO World Heritage site about one hour from Bangkok and is home to the ruins of the former Siamese capital. As an easy day trip, Ayutthaya offers an escape into Thailand's history.
Check out Elizabeth and Raj of Awesome Wave's video from their trip around Ayutthaya:
[responsive-video identifier="8quOPgY7BRI"]
I like this video as it gives good ideas for an easy day trip to the ancient capital city.
Start your trip with a hearty Thai lunch (or breakfast if you arrive early) of Ayutthaya's giant freshwater prawns. Eating Thai Food recommends the Ruay Goong Pao (ร้านรวยกุ้งเผา) restaurant with a view over the river.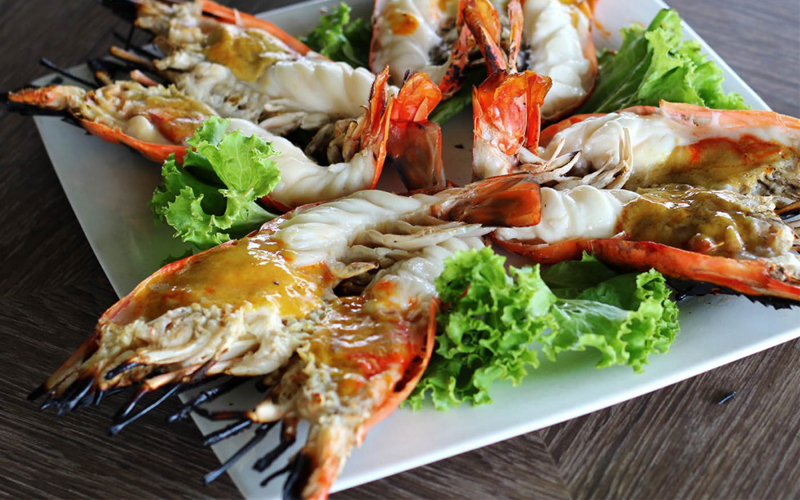 After lunch, visit Wat Chai Watthanaram. Built in the late Ayutthaya period of 1630 by King Prasat Thong during the later period of Ayutthaya, it was one the grandest and most monumental ruins of Ayutthaya. This temples was built as a royal monastery but was later used as an army camp during the war with Burma in 1767. It was abandoned, looted, and in 1987, restored to become one of the most impressive temples in Ayutthaya.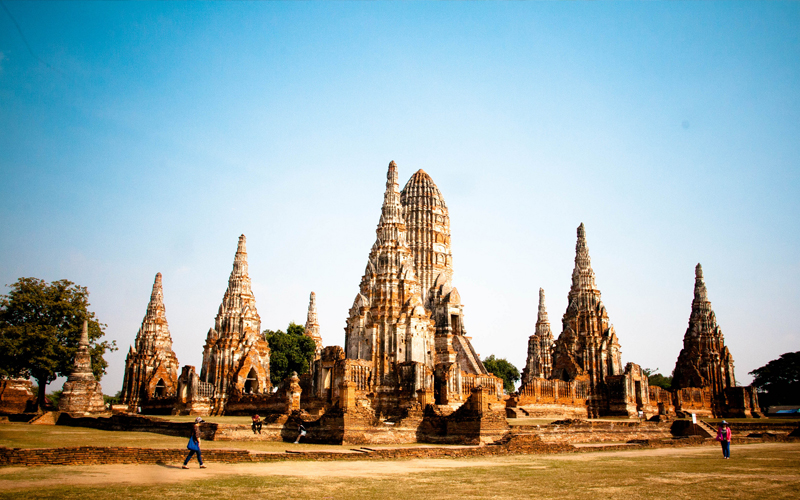 Next, visit Wat Maha That or Temple of the Great Relics. Wat Maha That is believed to be built during the early Ayutthaya period. This is where the famous Buddha head in tree is. Elizabeth says "the temple was quite badly damaged and decayed but what is remaining is equally beautiful. If you look closely you can see the exquisite design of the temple, and with a bit of imagination (and possibly some experience in visiting temples in Southeast Asia) you can picture the grandeur of the original building."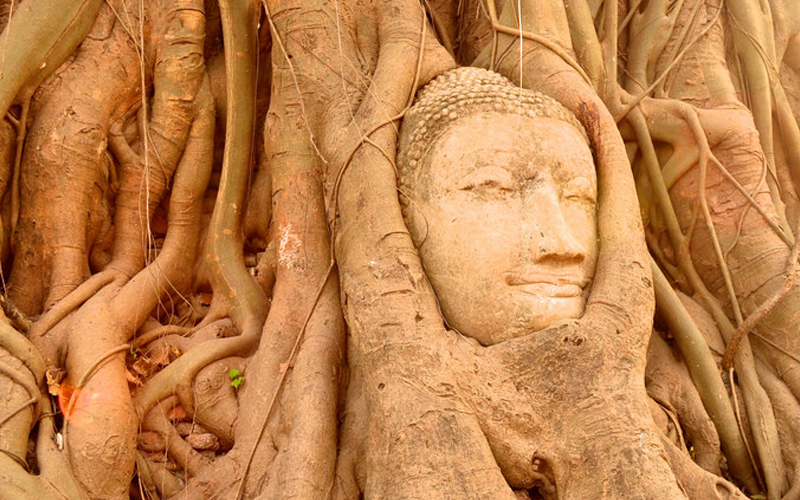 End your day with something more contemporary – Wat Phanan Choeng. A massive golden statue of Buddha is housed in the tall building. This temple is different from the former two Wats as locals flock here to worship. Join in the prayers or simply immerse yourself in the hustle of the temple and the beautiful sounds of chanting.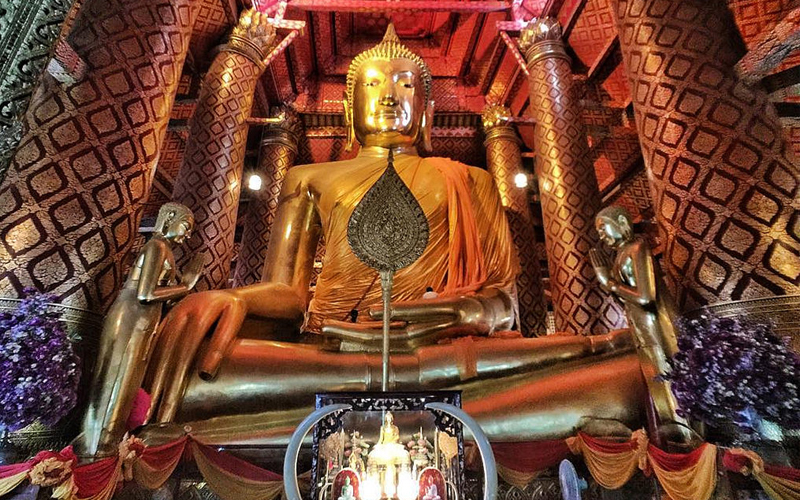 For those of you looking to make the trip yourself and don't mind taking a bit longer to arrive, I highly recommend catching the train. Since the train trip is only an hour and a half, you can grab very cheap third class ticket (around THB15 from Hua Lamphong Station) and see the countryside with the windows down and the breeze flowing. Elizabeth and Raj took a minivan, which you can grab from Victory Monument, but traffic can be a nightmare and you mainly see highway.
If you're going on a national holiday or during peak tourist season, consider upgrading to the air-conditioned express train if comfort is important to you because sometimes the third class trains only have standing room. Make sure to book the day before or at least early before your planned trip as they run less frequently and fill up quickly.
Source: Awesome Wave 

Read Next:
Get all the latest travel stories from Zafigo. Follow us on Facebook and Twitter.