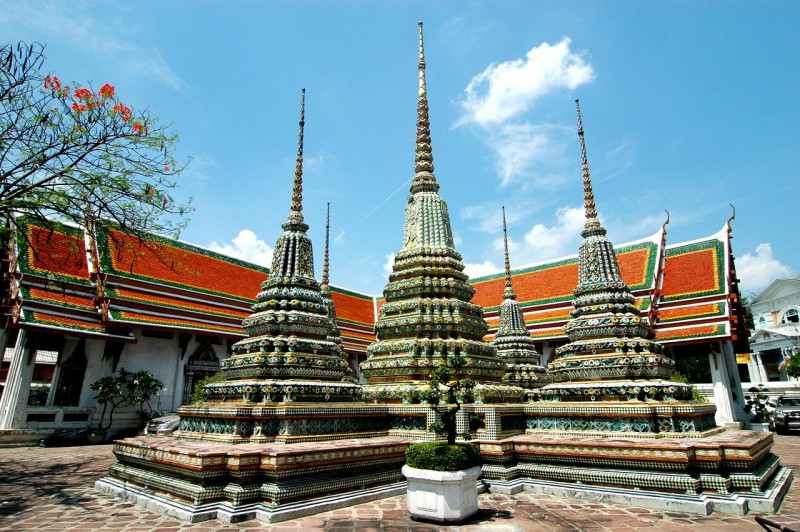 If it's your first time in Bangkok, you'd best not miss out on the best of the best this Thai capital has to offer. From temples to floating markets, the world's most visited city's list of attractions is a definite must-see.
Here are the top 10 places in Bangkok you need to visit as suggested by Asia Web Direct:
1. Grand Palace & Wat Prakeaw

Location: Old City

Thailand's largest palace and former seat of the king, the Grand Palace is a simply stunning edifice that shines gold in the sunlight. The large palace grounds has several sections but the highlights are the curved, ornate stupas stretching up into the sky and the revered Emerald Buddha image (which is actually made of jade), draped in a golden cloak and placed high up inside Wat Prakaew (Temple of the Emerald Buddha). Be sure to dress appropriately with shoulders and knees covered. The palace is open from 8:30 – 15:30 and admission is 500 baht.

2. Wat Arun (The Temple of Dawn)

Location: Riverside

Wat Arun is built on the opposite bank of the mighty Chao Phraya River which snakes its way through central Bangkok, and is actually where Bangkok was founded as the capital city of Thailand. The temple is very alluring in design, based on a Khmer style stupa, usually seen in Cambodia. Colloquially known as the Temple of Dawn, you can visit the grounds between 08:30 and 17:30, with a steep set of steps up the main spire. Viewing the temple up close is very interesting because it is covered in small pieces of Chinese porcelain placed in intricate patterns. Entry is 100 baht.

3. Floating Market

Location: Damnoen Saduak

A floating market is a classic snapshot of Thailand, and although they are slowly disappearing there are still a few very popular ones in and around Bangkok. Damnoen Saduak is located around 90 minutes from downtown Bangkok and is the largest floating market in the area. Some say it is overly touristy, and it's true there are elements of overbearing tourism, however it is also the best place to see hawkers and traders paddling slowly down the congested canals, working from their boats, chatting and laughing as they go. There are lots of souvenirs to buy here, but the most people enjoy the fresh food most.

4. Chinatown (Yaowarat)

Location: Chinatown

Bangkok Chinatown (known as Yaowarat in Thai) is a densely packed area that is an instant assault to the senses, with family-run shophouses, gold shops, Chinese herbal pharmacists and local restaurants all competing for your attention. It's hot and hectic, especially in the warren-like alleys of Sampeng Lane, but this area is unmissable if you want a true taste of all the flavours of Bangkok. At night, the high street transforms into the best street food destination in all of Bangkok. Take a stroll and sample a bit of everything on your way. If language becomes a problem, just point and smile.

5. Wat Pho

Location: Old City

No matter how many times you see Wat Pho's famous Reclining Buddha it still impresses. This awesome and beautiful image is another classic landmark in Bangkok, and a firm favourite for a snapshot with your nearest and dearest. Although the reclining Buddha is the definite highlight, the temple complex is actually very large, with many structures and interesting sites to see, including hundreds of Buddha images of many sizes and in many postures. Wat Pho was also Thailand's first seat of higher learning, with knowledge about Thai massage and herbal medicine being centralised here. It's still possible to get a Thai massage in the temple grounds. It is open from 08:00 to 17:00 and entry is 100 baht. <cont.>
Read the link below to see the next five must-see places in Bangkok.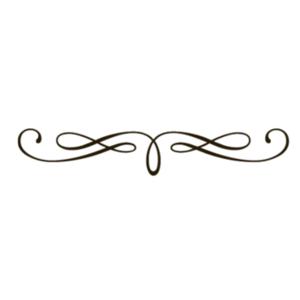 Read full article:
The 10 Must-See places in Bangkok
Reposted from: Asia Web Direct
Picture credit: Pixabay
More from Zafigo:
How to make friends in a new city when travelling solo
Safety for solo women travellers
Get all the latest travel updates from Zafigo. Follow us on Facebook, Twitter, and Instagram.