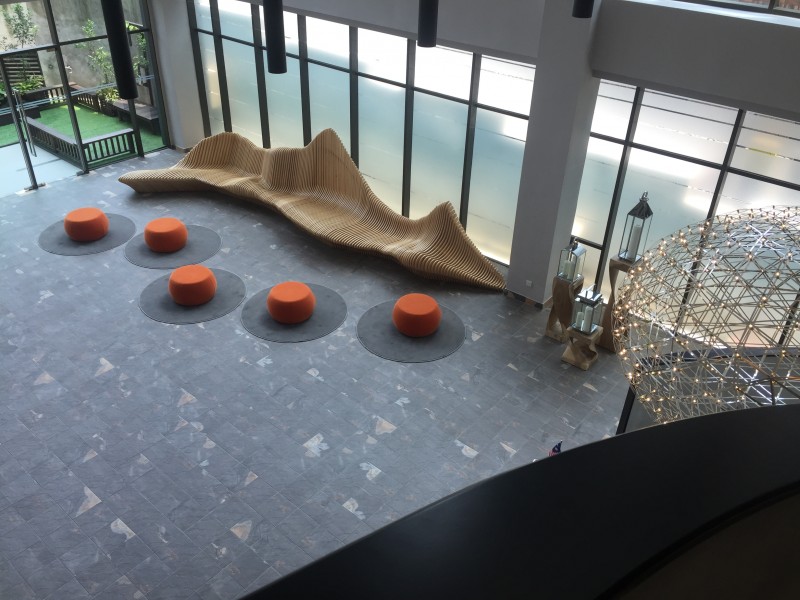 My first stay at Qliq Damansara left me with a favourable impression of the hotel. I found it to be comfortable, conducive for getting work done, and the service was pretty good. On my second visit, I had a more specific aim in mind: To test out their ladies-only floor, where rooms come with amenities that cater specifically to women and more importantly, only the hotel's female staff are allowed access to guest rooms, whether for room service or housekeeping.
For some travellers, that is a big plus point. Not only does it meet certain cultural needs but in general, women travellers feel safer knowing that they will not bump into strange men in the hallway – which means you can traipse around in a bathrobe, worry-free!
Qliq's ladies-only floor provides two room types: Qute (26 square metres, with a satellite city view) and Quest (35 square metres, with views of the surrounding greenery). For this review, I checked into the latter.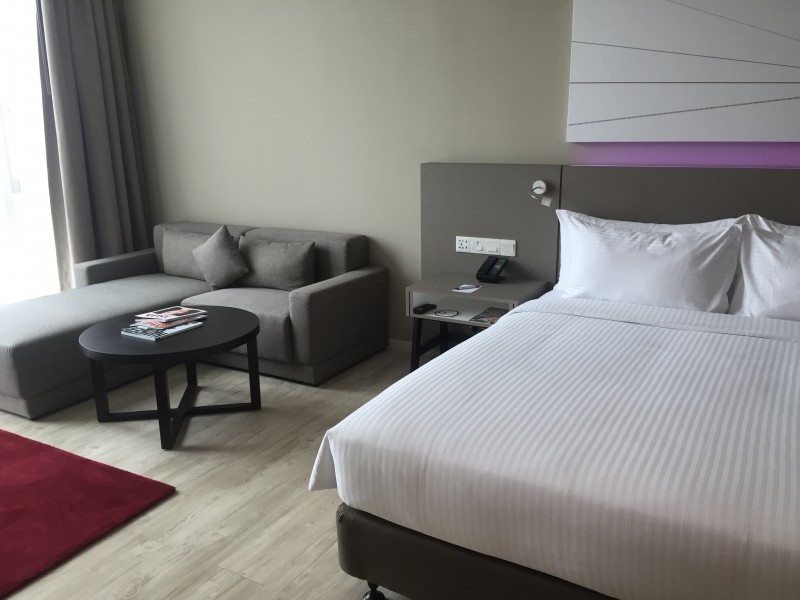 The rooms: Thoughtful touches
Like Qliq's other guest rooms, Quest is simply but elegantly furnished, with plenty of natural light streaming through floor-to-ceiling windows. Wooden flooring creates an organic feel that I found to be a nice touch, and a refreshing departure from the usual carpets.
A lounger sofa placed in front of the wall-mounted flatscreen TV is an invitation to flop down and unwind at the end of a long day while catching up on news and your favourite shows. That is, if you're not headed straight to bed, fitted with a nice, firm King-sized mattress and plenty of pillows to snuggle up with.
True to its women-friendly concept, the room comes with thoughtful touches such as fresh flowers by the bedside and in the bathroom, and an exercise corner equipped with an exercise ball and a yoga mat. For a more comprehensive workout, there's a swimming pool (opens till 9pm) and within the same building, Anytime Fitness, a 24-hour gym that's free for Qliq's guests.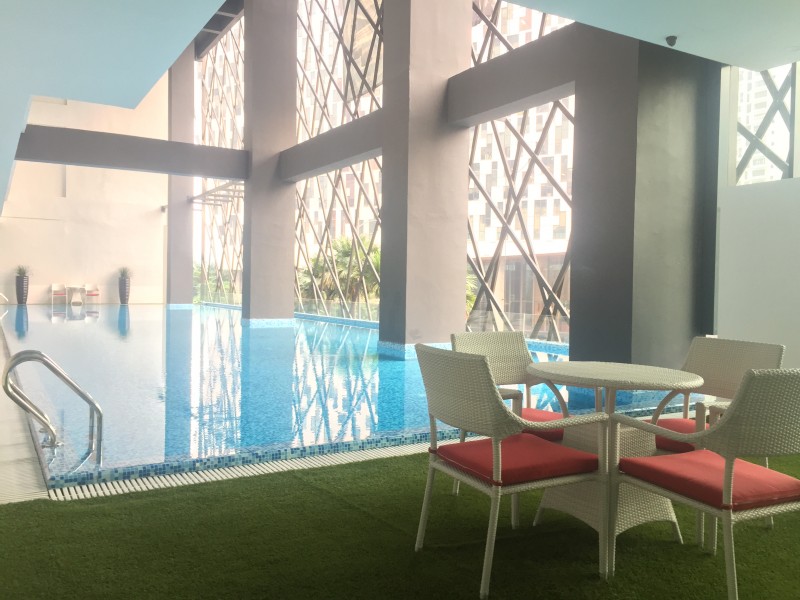 Staying on the ladies-only floor also comes with some privileges that are usually reserved for those staying in the Club rooms. That includes access to the Q-lounge, a space where you can get complimentary all-day refreshments and light snacks.
A litmus test for most hotel room stays – particularly for women – is the bathroom. The rain shower is always a welcome feature, and Qliq doesn't skimp on toiletries. Where it does fall short, however, is in the lack of a bidet. A standard fixture in hotels of Qliq's standard and in Malaysia, even at mall lavatories, this is a surprising oversight.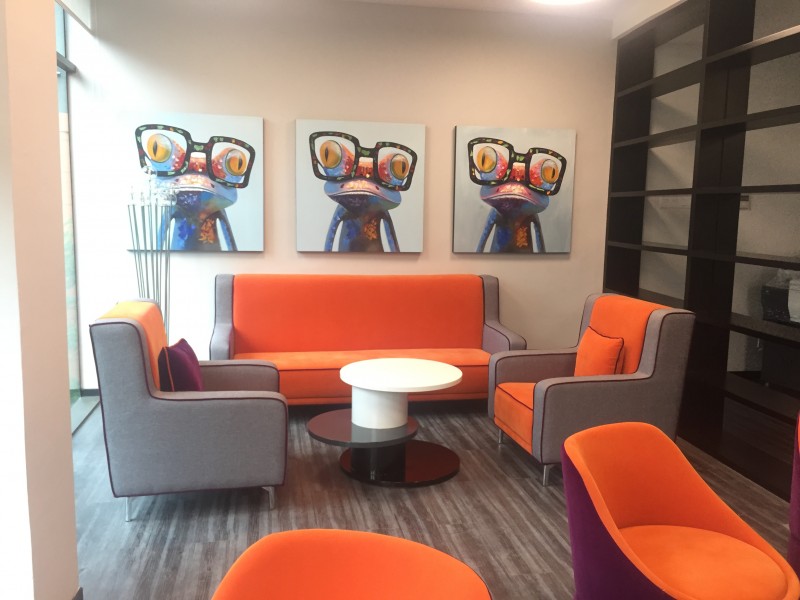 Best features: Connectivity and hospitality
The best thing at Qliq is that Wi-Fi is available throughout the hotel –even by the pool – so I could work seamlessly as I move from one spot to another. A close second would be the service. The staff is as attentive as I remember from my first visit, responding quickly to enquiries and requests. I felt well taken care of which isn't always my experience even at higher-end hotels.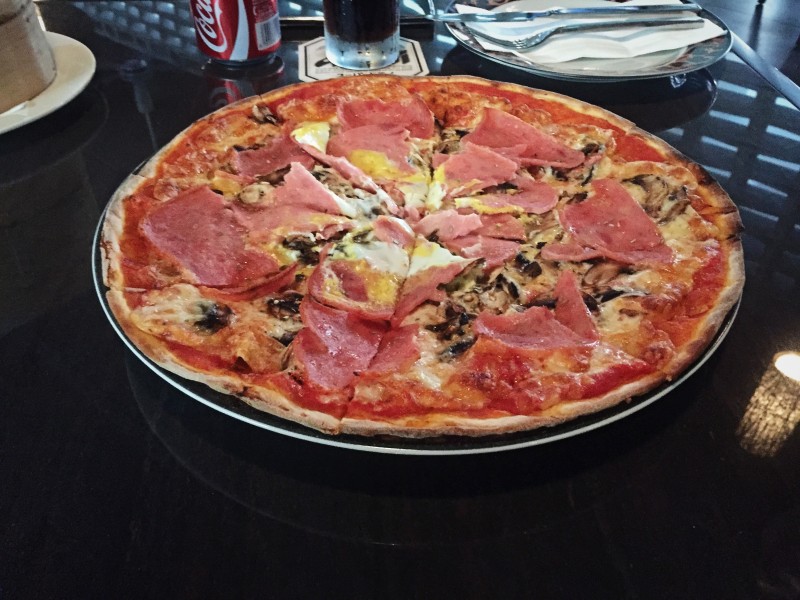 Dining: Pleasant repasts at Hugos by Modestos
An enjoyable part of my stay was trying out the food at Hugos by Modestos, the restaurant and bar that's attached Qliq. Modestos is an established name in the KL dining scene with several outlets in the Klang Valley and this is their latest offshoot restaurant.
While tapas is one of their specialties, Hugos also offers local and other Western cuisine. Pork-free, the menu is filled with plenty of choices to serve most palates. There is a wide selection of pastas and pizzas as well as takes on local dishes. Pasta servings are generous while the signature Tiramisu has just the right balance of sweetness, proving to be delectable without being cloying.
One recommended dish is the roast duck, which you can eat on its own or in make-your-own wraps. I paired it with their house wine, which I found to be reasonably priced and complemented the duck well. Modestos has a fairly decent cocktail and drinks selection, although draft beer is limited to Carlsberg.
Website: www.qliqhotels.com
Address: 
Empire Damansara, No. 2 Jalan PJU 8/8A, Damansara Perdana, 47820 Petaling Jaya, Selangor Darul Ehsan, Malaysia
Telephone: +603.2035.5959
Fax: +603.2035.5969
In collaboration  with Qliq Hotels, Zafigo is offering, exclusively to our readers, an additional 10% off the "Ladies in the House" promotion at Qliq Damansara. For more information on this offer, click here.