Ah, Christmas! A time to be jolly, to celebrate with family and friends and to make many a promise about how good you'll be in the next year. And an even better time to travel to a new country, if you ask us. If you find yourself in India as the year draws to a close, you may not hear any sleigh bells ring but there are definitely a few spots where fun, frolic and feasts abound so you can have yourself a merry little Christmas.
1. Pondicherry
Fondly referred to as the 'Little France' of India (owing to its roots as a colony and the subsequently large number of expatriates and Christians residing in the region), Pondicherry is perfect for a balmy, traditional Christmas. Stroll along picturesque, pristine beaches and enjoy a relatively quiet getaway that is by no means boring. There are usually tourists visiting, but it never gets too crowded for comfort. Churches all over the city are decorated and conduct mass, attended by the resident French and Indian alike. Auroville, which houses some top-notch bakeries and the Sri Aurobindo Ashram, are also worth making time for. For festival eats, hit up Le Cafe, Cafe des Amis or Rendezvous. 
2. Kolkata, West Bengal 
The former capital of India when it was under the British Raj, this city retains some of its colonial airs. The people of Kolkata really get into the spirit of things and it's rather infectious. Roam the lanes of New Market (also known as St. Hoggs market) and soak in the merriment. Stop by Nahoums, an old Jewish bakery known for their fruit cake. When Christmas Eve rolls around, join people from all religions and ethnicities for midnight masses at St. Paul's Cathedral.
If you know a member of one of the clubs in Kolkata (Tollygunge is a favourite), ask to join their holiday lunch, where you can feast on traditional Christmas food the likes of honey glazed ham and roast turkey. Alternatively, the restaurants on Park Street always have Christmas specials running. Another plus point is that the street will be lit up with hundreds of fairly lights while a large Santa statue stands at one end. Altogether, it's quite a sight to behold.
[box color="#89c44c "]Read also: 5 Unconventional Travel Destinations To Visit This Christmas [/box]
3. Northeastern India
The Northeastern states, known as Seven Sisters, are home to a large number of Christians and their festive spirit is unparalleled. Cities will be lit up, decorated with ornaments, and full of bustle and Yuletide cheer. Take a walk around and you'll be able to find clusters of carollers cooing in their beautiful voices. No surprises there, considering people from the Northeast are known for their deep-rooted culture of music and singing.
Consider The Cathedral Church in Shillong, one of the oldest in the region, for midnight mass, or Nagaland for their excellent food. Most churches across the region are open to all and carry out scrumptious feasts. You can also expect to see the tribes don traditional costumes that are rich with a myriad patterns. A treat for all your senses, without a doubt. 
4. Kerala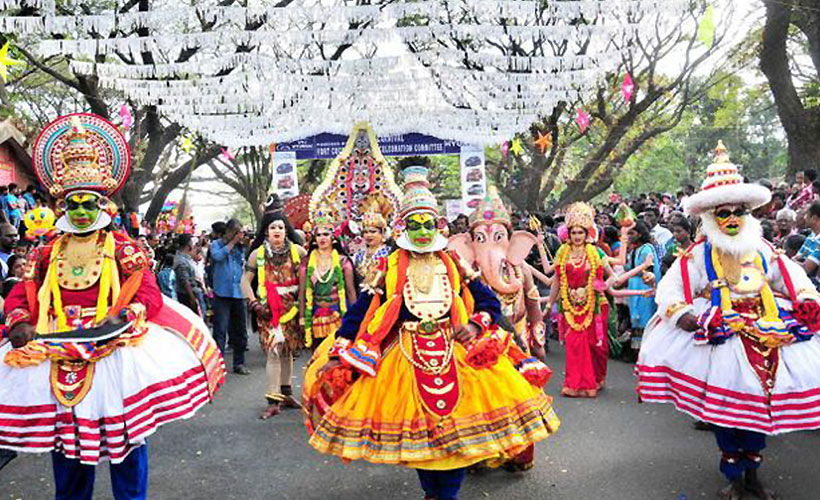 The Cochin Carnival is the highlight of the year for residents and visitors alike. It started out with the Portugese years ago and has now evolved to a 10-day festival, held at the end of December in Fort Kochi. Get ready for a huge, continuous party; everyone dresses up and enjoys games, traditional forms of dance, music and of course, food. It steps out of the realms of tradition, but it'll be one for the ages! If you're willing to stick around till New Year, they have a huge parade on New Year's Eve, replete with a fully decked-up elephant and drum beats to groove to.
5. Mussoorie
Once the summer capital of the British, this quaint hill station makes for an ideal spot to spend a lazy, languid Christmas and doubles up as a romantic getaway too. The town itself has a certain Old England charm to it, with winding lanes and tinned roofs. It'll also be a white Christmas, with temperatures expected between 10°C to -3°C, so expect breathtaking views. Share a cosy meal or sip a cup of hot cocoa while enjoying the wintry landscape. The memories will be priceless.
6. Landour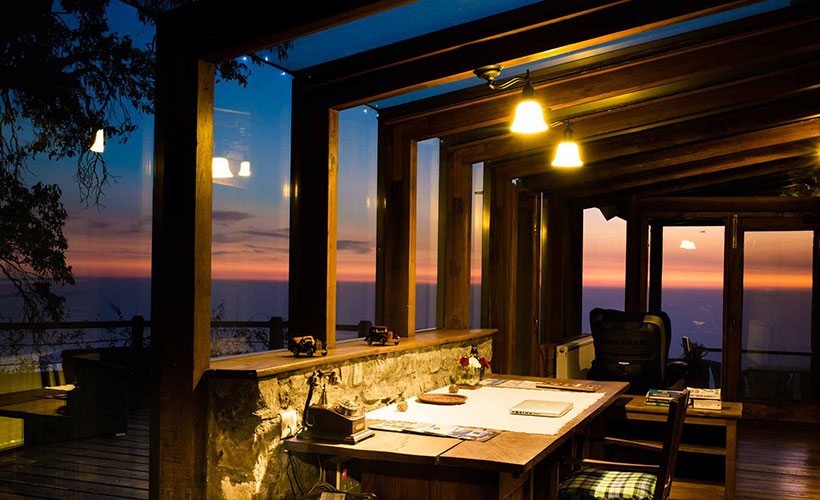 If a quiet getaway is what you're after, another option is to head to Landour (a mere 6km from Mussoorie) and camp out at Rokeby Manor. Overlooking the valley, it's an enchanting property with cottages, lodges and cabins built of exposed bricks and boasting wooden interiors and well-equipped rooms. It's one of those places you'll never want to leave. Head out to explore the area – remember to pack your snow boots. If you prefer to stay indoors, the Landour Bakehouse and the Clock Tower Café are both recommended spots. Or you may simply want to spend all your time cocooned inside the luxurious property and make time for their spa. Either way, you'll leave feeling rejuvenated and ready to take on the new year.
7. Goa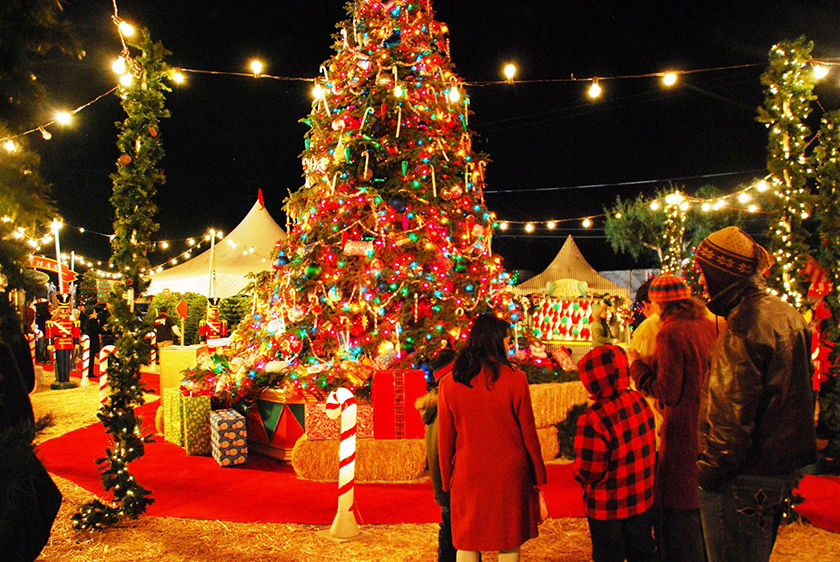 There's no denying that Goa is the party capital of the country and it only gets better around Christmas and New Year. There are almost 500 churches in town, all of which carry out beautiful services (the Immaculate Conception Church has one of the best ones) so be sure to attend at least one. No festival is complete without a feast and Goa knows how to do it right. Whether you pick a shack on the beach or a five-star restaurant, they all serve up dishes such as pork sorpotel (an offal stew), roast turkey and everyone's favourite dessert, bebinca (a traditional Goan pudding). Wrap up your day by catching the magnificent fireworks display on the beach.
[box color="#89c44c "]Read: 10 Tips Every Woman Heading To Goa Needs To Know [/box]

Read Next:
| | | |
| --- | --- | --- |
| | | |
| | Travel Tales: 7 Lessons Learnt From My First Trip To India | |