A funny thing happened when India's currency was demonetised (i.e. INR500 and INR1,000 notes were declared no longer legal tender in a matter of hours from its announcement, in November). The government gave India's people a grace window of about 50 days in which they could deposit their cash and in doing so, declare their income, most of which would be taxable and subject to scrutiny.
Standing right up there in the queue to deposit cash were housewives who had been, unbeknown to their husbands, stashing away money for years to save for a rainy day. Each of the women thought she was alone in keeping money aside, until it emerged that basically every housewife had been squirrelling away some of the household running budget in a secret stash. So secret, their husbands were kept in the dark but also impressed at the small fortune that their wives had built!
The government has since made an allowance of INR250,000 to be deposited by housewives without any questions asked. With all that cash gone into the bank's four walls, what's a girl to do to get through her week? While India waits for the new currency to become more easily available, here are some popular ways to get by without cash.
Note: Most of these will require an international credit card and a local Indian SIM card, which can be bought from the airport upon arrival
For food and supplies
Apps like Zomato and Food Panda let you place an order for takeaway or delivery. Look for restaurants that have an 'online order' option, essentially a digital version of their menus that makes ordering a bit like online grocery shopping. You can use a credit card for payment. For groceries or personal care items, try BigBasket which is available in most big cities and promises delivery in under 60 minutes.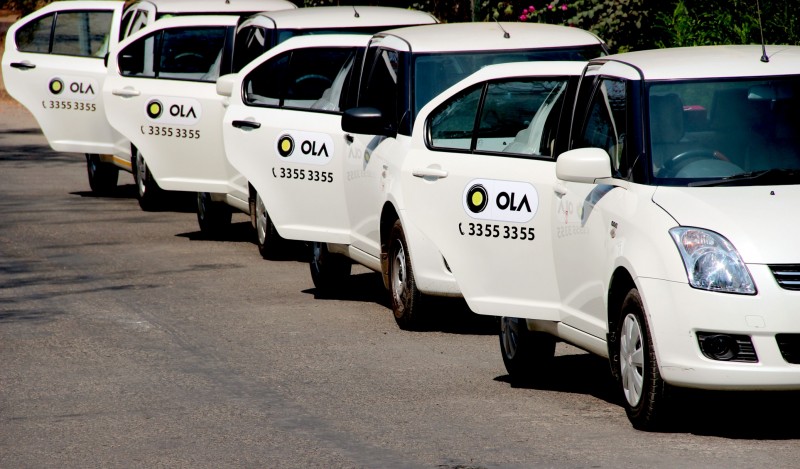 For travel
Bus, train, flight – book on sites/apps like Cleartrip, MakeMyTrip and GoIbibo. For cabs, you can use Ola which has its own currency called Ola Money that can be topped up by credit card and used to pay for more than cabs. You should know that Uber is used with some restrictions in India; credit card payments are not allowed but there is a digital wallet called PayTM – more on this later.
Digital wallets
These have been a blessing in recent times; digital wallets like PayTM, Mobikwik and PayUMoney allow you to deposit cash into them through your credit card or Internet banking that in turn, can be used to pay for most things online, from groceries to apparel. They are now increasingly being used to pay at retail outlets through a QR Code or by sending money from one mobile number to another. Note that these digital wallets require a working Indian mobile number.
Cash card
You may want to get one of these before you get here. Cash cards are prepaid debit cards that hold whatever amount you put into it, which can usually be bought with foreign currency. One red flag at the moment: The currency exchange rate that banks are offering may be inflated, and also that lines at banks are fairly long but that is mostly for cash deposits and withdrawals. Still, it's a busy time in general for banks so try to carry this from home and remember that MasterCard or Visa are most widely accepted.

Read Next: