For many years, amenity kits with one-time-use toiletries have been a standard in Business Class. Thanks to the popularity of big-name brands and celebrity collaborations, its content has improved significantly over time.
Routinely ranked one of the best airlines globally, Qatar Airways, known for its high-end planes, top-of-the-notch services, and facilities, has teamed up with French perfumer Diptyque to provide its First and Business Class customers with luxurious amenity kits.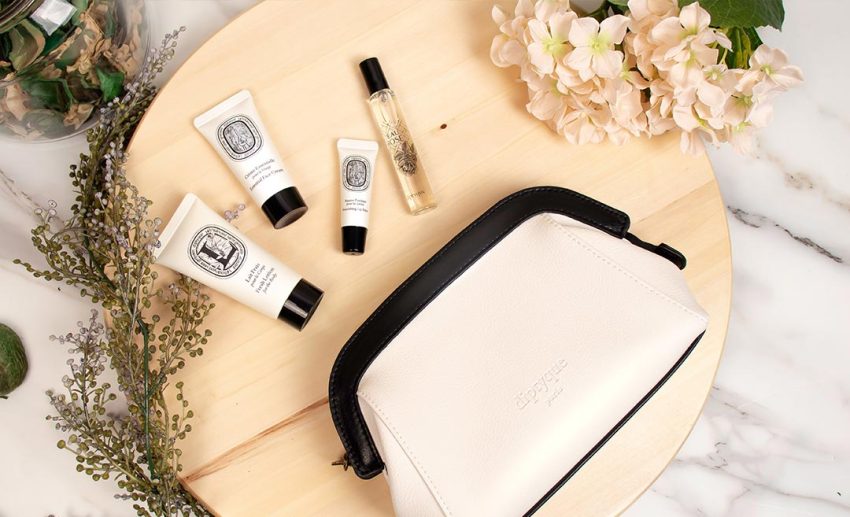 Premium passengers on Qatar Airways will receive bespoke Diptyque body and facial products in vegan leather amenity kits on selected outbound flights from Doha. On selected inbound flights to Doha, passengers will receive luxurious bespoke gift boxes that feature Diptyque's signature oval branding. Each package will include Diptyque's distinctive 34 Boulevard Saint Germain Eau de Toilette or Eau Rose Eau de Toilette.
The kits will initially be available to First and Business class passengers on routes from Doha across the Americas, Australia, and New Zealand and on A380 flights to London and Paris.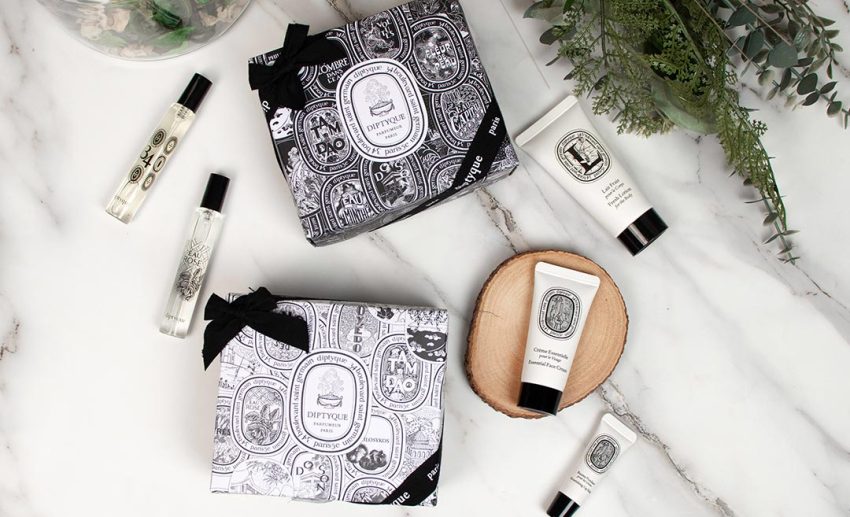 Each Qatar Airways amenity pack and gift box features a selection of Diptyque goods tailored to the needs of both male and female travellers, which includes:
Nourishing Lip Balm – enriched with roses and violets to soothe and soften the lips
Fresh Lotion for the Body – infused with the scent of orange blossoms to refresh sleepy skin for all skin types
Essential Face Cream – nourishing and replenishing, with prickly pear extract to boost radiance
Diptyque fragrances – 'Eau Rose' Eau de Toilette – an infusion of the finest damascena and centifolia roses, or the brand's signature '34 Boulevard Saint Germain' Eau de Toilette with notes of amber, patchouli, cinnamon and rose.
French Perfumer, Diptyque first partnered with Qatar Airways in March 2021, allowing passengers to use their bathroom products onboard and in their Premium lounges at Hamad International Airport (HIA). Essential Face Cream, Infused Facial Water, Velvet Hand Lotion, hand wash, shower gel, shampoo and conditioner, Fresh Body Lotion, and Hand Wash Gel Rinse-Free are among the products in the line.