Subscribe to our new

Telegram

channel for the latest updates.



As we head into the last quarter of 2021, life as we know it has officially been canonically categorised into pre and post COVID-19. While living in the pre-pandemic days had its fair share of day-to-day issues, life during the pandemic as we journey toward recovery now has proven to be complicated.
Women in economies of every size, for example, continue to bear the brunt of the economic and social fallout of COVID-19; what more for expectant mothers? As October also happens to be Pregnancy and Infant Loss Awareness Month, we're shedding light on the women whose transition into motherhood happened in the shadow of the pandemic. As changes in standard operating procedures (SOPs) disrupted prenatal care arrangements, exacerbated the process of maintaining a pregnancy, and even forced some mothers to deliver without a partner or family support.
New 'normal'
A common theme found in various researches was how the pandemic had increased a mother's anxiety levels and feelings of not being supported due to changes in healthcare systems. The chronic anxiety associated with whether they would have to give birth in the hospital alone without the presence of loved ones has also been consistently reported worldwide.
In the many phone conversations and interviews conducted, it is worth noting that countless women expressed the fear and apprehension of having to attend appointments alone or only having their mothers or partners present for the birth by phone or video call.
For the mother of (now) three and business owner of Soapology by Quackamole, Eva Loy had known from the get-go that there would be a difference in the birthing experience with COVID-19 restrictions. Having planned for a new addition to their family since 2019 and receiving the good news just at the start of lockdown in Malaysia in 2020, there was a background of nagging unease attached to the information. Eva's husband was present for the birth of their first two children, but due to COVID-19 SOPs, he will not be physically present for the arrival of their third.
Having the foresight to prepare themselves for it and ensuring there was no undue detachment due to the physical distance of father and child, Eva began documenting her journey when her water broke in the early hours of one February morning.
"It allowed me my own time and to progress as naturally as possible."
In comparison to her first two deliveries, this two-day long tale proved to be a little more complicated, as it consisted of updates through phone calls, text messages, and brief moments they had when he was allowed to drop food off. "In terms of the actual birthing experience, I would say it was more calming and soothing as there were no visitors allowed in the hospital. It allowed me my own time and to progress as naturally as possible," Eva lamented.
That comes with a downside, as the loneliness bred frustration, anger, sadness, and guilt when complications arose. About a day and a half into her water breaking, the two ladies who had been checked-in the same time as Eva had already delivered their baby, but for her, it was still a waiting game, "When friends texted to ask about my updates and condition, I was upset. I was upset that I had nothing to report. It was as though my body had failed me."
A whole 44 hours later, after numerous voice calls, roller-coaster emotions, surrendering trust to the divine, and believing that her body would do everything in its own time, a healthy baby girl was born, and she weighed 3.23kg.
Putting complicated journeys aside, Eva notes that expectant parents miss out on other parts of celebratory rituals to commemorate what should be a joyous event.
Take baby showers, for example; they are either non-existent, scaled-down, or held digitally. Christening ceremonies, full moon parties, and the way extended family visit has also changed. All these factors presented a different set of social challenges outside of the usual stresses we go through.
Pregnant and alone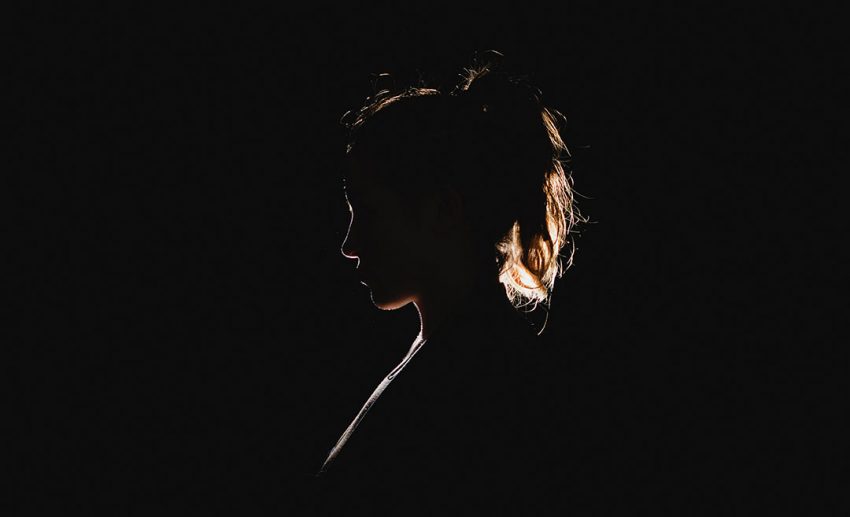 Maintaining social distance has kept many people isolated, especially pregnant women – a high-risk group. Those who may have elected to stick with stricter social distancing measures will find that support group and network may shrink or disappear over time.
A worldwide survey conducted by the researchers over at Harvard T.H. Chan School of Public Health shows that pregnant and postpartum women reported higher depression, anxiety, loneliness, and post-traumatic stress levels during the COVID-19 pandemic. Worries about childcare and the economics of having children were also factors that impacted women's mental health.
Anika*, for one, felt extreme isolation after giving birth to her baby. What should have been a cause for celebration was overshadowed by the fact that she would be taking the journey of motherhood as a single parent, and the more she thought about it, the more it added to her current worries.
The information-seeking behaviour wasn't the worst of it; Anika explains, "The articles and support groups online were naturally sparse as these are special circumstances. But healthcare professionals, who are understandably dealing with a lot right now, were not particularly equipped to share strategies to target this postpartum loneliness that crept up."
"I had anxieties about exposing myself and my baby to the uncertainty of hired help…"
The pandemic, as Anika describes, made it near impossible to find time in the day for herself with visitation restrictions and the various stages of lockdown. "I had very particular anxieties about exposing myself and my baby to the uncertainty of hired help, so I found myself feeling a lot of guilt for the quality of life that my baby would have to grow up with on top of having to burden friends and family," she recalled.
Conscious of the need to support her mental health coupled with the intuitive stance to protect herself, and by proxy, her new family, motivated Eva to seek help from a mental health specialist to manage the anxieties.
"There are still things that I am working through on a day-to-day basis," Anika admits. "There are good days and bad days, and there's that almost constant 'shame' of seeing a therapist and living with my parents so they can help out, but it's important to recognise that those are feelings that shouldn't be there and women absolutely can and should ask for help."
Pregnancy, interrupted
While depression is not uncommon amongst new and expectant mothers, it is also significantly different in this COVID-19 era. A recent Stanford University-led study found that pregnant women's risk of depression nearly doubled after the start of the pandemic.
The research highlights the harsh impacts of the pandemic on expectant mothers and the need for additional support for women who are pregnant in these extraordinary circumstances.
For Delima*, who suffered two miscarriages in 2020 and is now pregnant again, it isn't just anxieties and worries surrounding carrying a baby to full term, but also about how miscarriage remains a taboo subject. Based in London, the 29-year-old was alone when she received devastating news about both miscarriages. Both times, Delima's husband wasn't allowed in the hospital. "There was no mental or physical follow up either — just that it happened and there isn't anything that stops us from trying again as we were both healthy young individuals as far as they could tell."
"There was no mental or physical follow up…"
Within her circle, Delima found that most would shy away from discussions surrounding miscarriages or had a hard time articulating how to offer support, which led her to withdraw from family and friends. While dealing with all that, she also had to continue the new job she acquired prior to the pandemic breaking out because the thought of switching jobs during economic uncertainty made her shudder.
Delima's descriptions of loss and its almost flippant aftermath is not an unfamiliar tale. It illustrates how pandemic-related social restrictions have generated new sources of anxiety and magnified existing challenges in society. Her more traditional family's long-held views of not airing dirty laundry in public avoided deeper discussions surrounding the subject, which worsened her state of mind as she and her husband continued to struggle in conceiving.
Although they are soon due to welcome their baby into the world, and hopefully without any complications, Delima's is a stark reminder of how inadequate care and support persists across both high and low-income countries, with the conversations surrounding miscarriage still being one that is shrouded in an oppressive silence.
Of joy and anxiety
For Andrea Chuang and her husband, the challenge was almost two years in the making. "We found out we could not conceive naturally during MCO 1.0, so we opted for an In Vitro Fertilisation (IVF) procedure."
The journey, as the marketer for AirAsia describes it, is foreign, daunting, and emotional. "It was mentally and physically taxing. We pretty much had to hold our breaths for the entire nine months—praying that the pregnancy would stick and we didn't have to go through another IVF cycle."
When asked about the most challenging aspects of the pregnancy, especially in the less than ideal circumstances, Andrea admits that the family support was not the same in the pandemic. "It was my first pregnancy, so the hardest part was not having my mom with me as she's based in Penang while I'm in KL now."
What started as an uphill climb just for conceiving, with daily hormone injections, turned into daily insulin shots when she was diagnosed with gestational diabetes, which compounded her anxieties. "It was particularly emotional during the first trimester. I had a short bout of morning sickness as well. Fortunately, my husband was incredibly supportive and was also working from home, which provided a more relaxed and well-balanced pregnancy for me," recounts the born-and-bred Penangite.
On the preparation aspect, and having to do most of it during the lockdown, Andrea explained that online resources felt a little lacking, especially concerning her experience with gestational diabetes, "Pregnancy-friendly catering for specific conditions would have been nice since there are a host of other health issues that can crop up during pregnancy such as low iron and hypertension."
"We pretty much had to hold our breaths for the entire nine months."
Beyond a change in diet, the new mother also expressed her surprise that there isn't a local one-stop website or app with recommendations for confinement, nannies, nurses, and catering services.
Andrea said, "As first-time expectant parents, we went down the Google rabbit hole, and it made us paranoid." She went on to explain, "We attended virtual parent craft classes to get a handle on what to expect, but I think face-to-face sessions would have been much more helpful, and nothing beats a hands-on experience of learning certain things like bathing your baby or breathing exercises."
The on-and-off lockdown also meant that Andrea and her husband had to do their fair share of what she calls "e-nesting" — the experience of purchasing strollers, car seats, and cribs online, which felt a little out of place and somewhat surreal. She admits that almost everything for her newborn was bought online. "Shopping in person would've been more convenient as there are inevitably details that you miss out on when it's just a matter of clicking add to cart and waiting for it to arrive."
The circumstances did make her think more deeply about how little support there is for pregnant women,"I don't think we've stopped being anxious since the positive pregnancy test!" The new mother recounts a recent instance of food poisoning where all of her health concerns were transferred to her newborn and how she hyper-fixates on every detail now, "I think it's part and parcel of being rookie parents. I wish there were more counselling in that area, specifically for postnatal mothers because the mom guilt is very real!"
Learning from the lockdown (and beyond)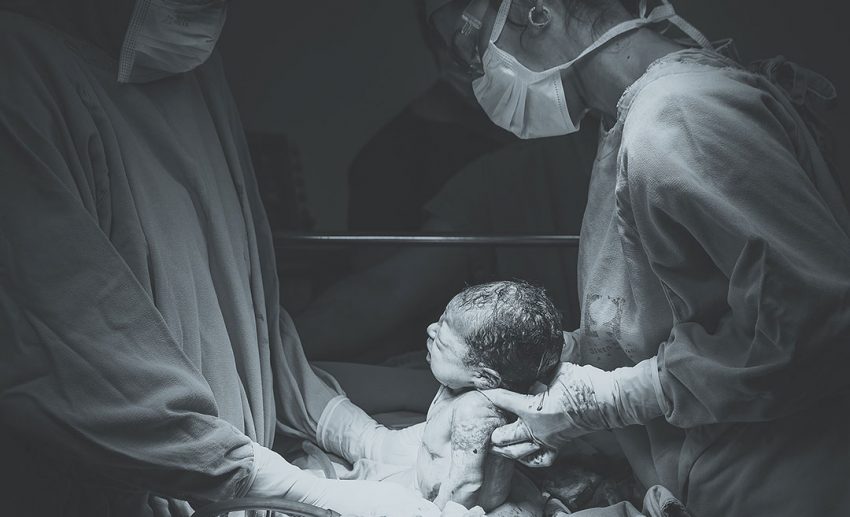 Adjusting to parenthood after delivery amid a global pandemic is challenging to say the least. Concerns about exposure to COVID-19, combined with physical distancing recommendations, and decreased access to the resources that women typically use to build resilience and promote recovery, can worsen a mother's state of mind.
Through the eyes of interviewees and families in research, it's evident that lockdowns and the hardships experienced in the pandemic have only accentuated existing inequalities, with mothers and their newborns continually exposed to risks and harms of inadequate essential health care services provided before and during childbirth.
The experiences of women during pregnancy and childbirth can either empower or cause emotional trauma, which affects the long-term health and wellbeing of mother and child. While mothers-to-be, their newborns, and health care professionals await institutional changes and plans of action to ensure safe and respectful childbirth, their stories of hardship, courage, and resilience in the face of adversity are the important ones to know.
---
The years of COVID-19 represented a series of tumultuous restrictions on our lives, but for others, there is an unseen added strain to their (growing) family unit. Should you resonate with the latter and require further assistance, learn more about the resources and organisations here to help.
You can also ring up for tele-counselling over at the Telenita Helpline: +60378770224 or the Women's Aid Organisation Helpline: +60379563488
*Names have been changed at the request of the interviewees in order to protect their privacy.
Follow Zafigo on Instagram, Facebook, and Twitter. Sign up for our bi-weekly newsletter and get your dose of travel tales, tips, updates, and inspiration to fuel your next adventure!