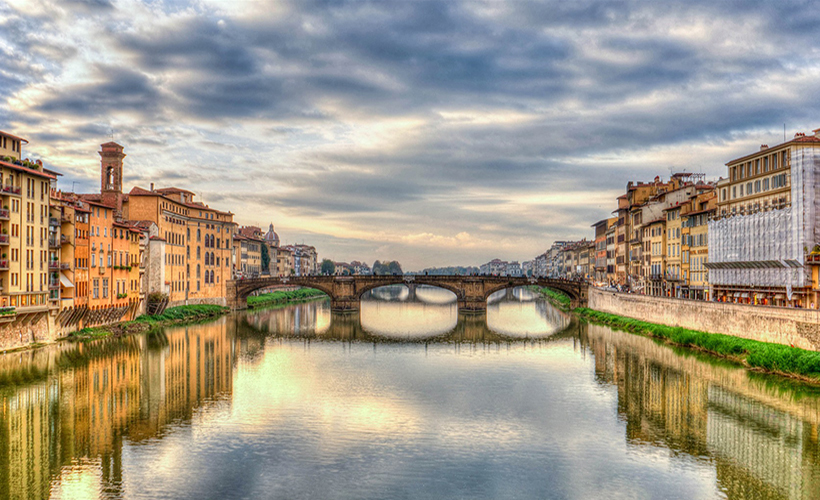 Package holiday specialists TravelBird have released the 2016 Inspiring Cities Ranking offering a comprehensive ranking of some of the world's most inspirational cities. The Ranking utilises eight criteria associated with innovation and creativity to allow travellers to best pick their next inspiring adventure. In addition, their analysis of winter and summer cities means the Inspirational City Ranking can be used to inspire seasonal travel, further empowering curious travellers.
To create the Ranking, TravelBird began with a list of renowned inspiring cities worldwide and continued to add vibrant locations until they reached 85 destinations. They then calculated the Inspirational Rank of each, factoring in performing arts companies, art schools, art galleries, museums, music production facilities, film industry facilities and startups seeking funding located within the city. They also ranked each location by the number of Google searches for romance-focused keywords (e.g. searches for romantic areas or dinners), in the native language, in each location. Scores for the criteria are equal to each factor per 100,000 residents in each city.
Interestingly, TravelBird found that many larger cities did not rank as high as smaller cities in the same country. A main reason behind this can be attributed to smaller cities ranking with high numbers in multiple factors which, coupled with having smaller populations, mean higher accessibility to each inspiring criteria per capita.
George Town came 70th in the Inspirational Cities Ranking and 21st in the summer cities ranking.
The study revealed the 10 most inspiring cities are: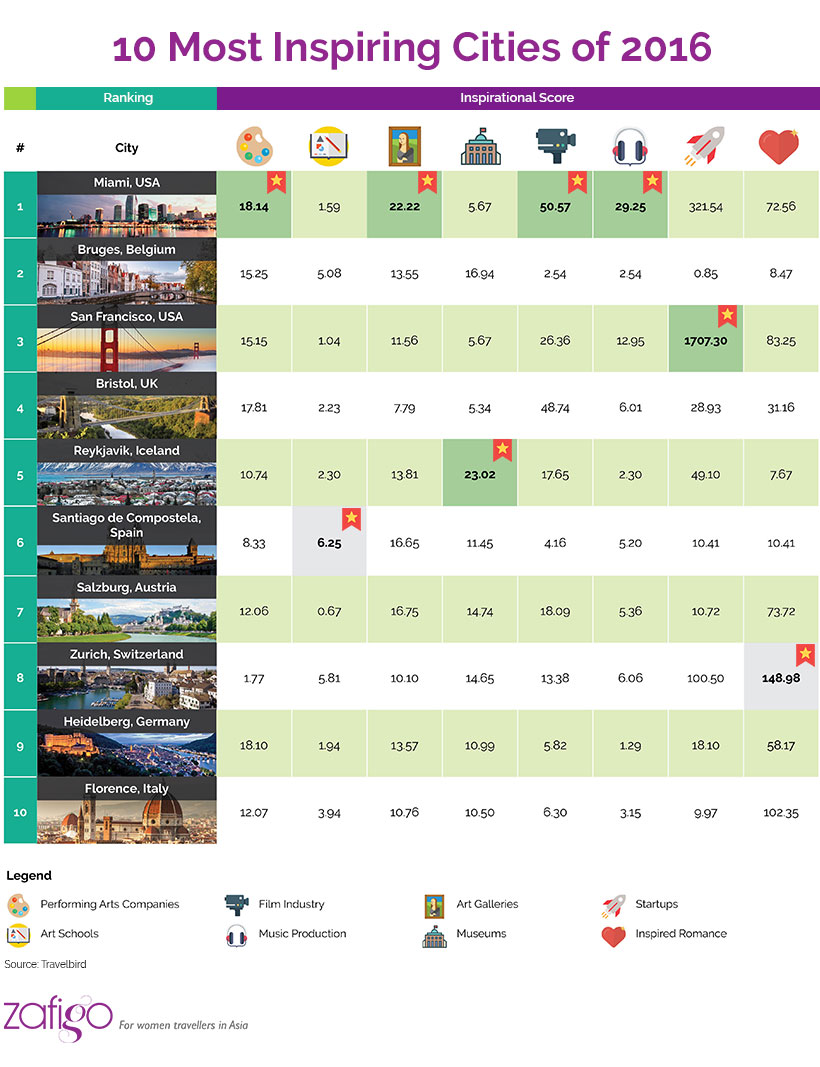 Do you agree with the list?

Read Next: