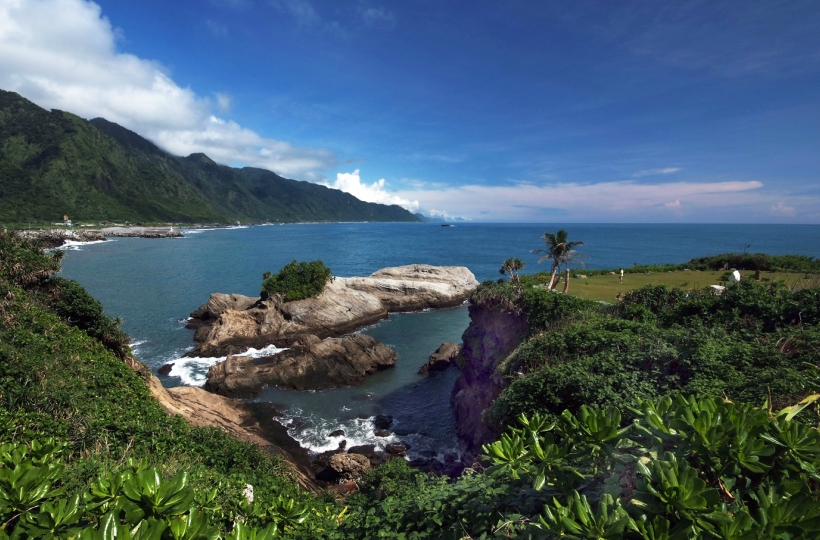 An earthquake struck Taiwan just before midnight on Tuesday, damaging buildings in the city of Hualien. The magnitude-6.4 earthquake shook Northeastern Taiwan on Tuesday night, killing 10 people and injuring hundreds of others.
The quake struck about 22 kilometres (14 miles) northeast of Hualien, one of Taiwan's more popular tourist hubs as it lies on the picturesque east coast rail line and near the popular Taroko Gorge. Reports say that flights to the Hualien area have been cancelled for the time being. Spokesperson for the Taiwanese government, Hsu Kuo-Yung, also said in a news conference that the railway department hasn't given a full status report of the damage yet, but rails appear to be minimally affected.
Over 100 aftershocks have been reported to rattle the region since Tuesday, and rescue efforts are still ongoing. Taiwan's Taoyuan International Airport near Taipei is also reporting some delays and cancellations in terms of arrivals, but it is unknown if the incidents are related to the quake.
Due to its position along the Ring of Fire, the seismic faults encircling the Pacific Ocean where most of the world's earthquakes occur, Taiwan has been struck by frequent earthquakes over the years. More than 100 people were killed in Southern Taiwan in 2016, while more than 2000 were killed in a 7.6 magnitude quake that was felt across the island in 1999.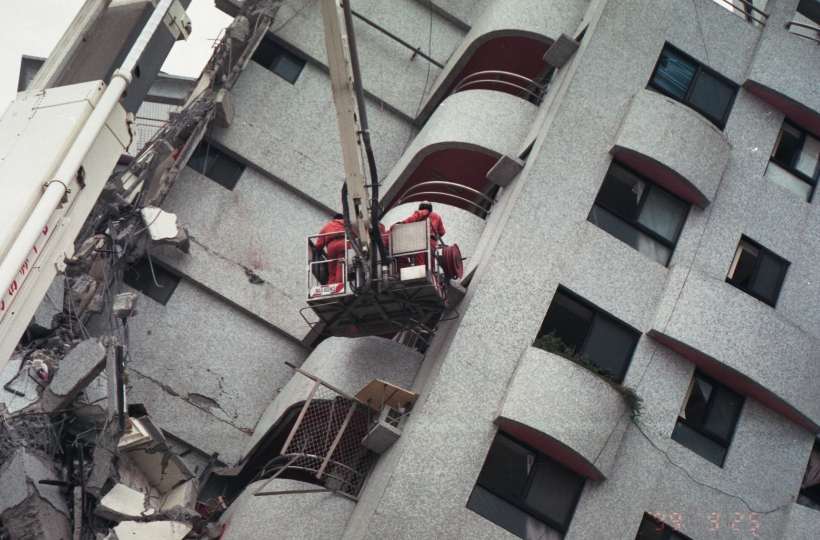 According to National Geographic News, some are calling the disaster an earthquake swarm – when a large number of quakes hit a single area in a relatively short period of time with one quake identified as the main shock, and the rest as subsequent aftershocks. A National Central University Geology professor believes that the country is entering an earthquake cycle that could last for the next century.
In the Taiwan News report, he predicts a magnitude 8 earthquake occurring within the next decade. But other experts are a little more hesitant about associating the terminology for this case, citing that long-term earthquake forecasting is tricky, and there's no evidence to support there will be another destructive earthquake in the near future.
For now, the city's experiencing buckled roads and disrupted electricity and water supplies to thousands of households. Residents have been directed to shelters, including a newly-built baseball stadium, where beds and hot food is provided.
Bridges and some highways along Taiwan's east coast have been closed pending inspections, with 600 soldiers and 1300 police being deployed to help with rescue effort.
Get all the latest travel stories from Zafigo. Follow us on Facebook, Twitter, and Instagram.