The shocking Brexit referendum has hurled the region into political and economy turmoil – the future of England, the European economy, and our travel plans to the United Kingdom and Europe. We've got some time before Britain signs the divorce papers and things really change. In the midst of uncertainty, here are some prediction on how the Brexit will affect your immediate and future travels to Europe.
How will Brexit affect my immediate travel plans to UK and Europe? 
Brexit will not affect your immediate travel plans as it will take at least two years before Britain officially leaves the European Union. There may not be any significant changes in the coming months.
You might, however, be enjoying a cheaper holiday in the UK. The biggest effect felt now is the drastic drop in the British pound. According to the Washington Post, the last time the British pound was at this low was in 1985. If there's one thing travel experts agree on, is that now's a good time to book that trip to Britain. Airfares have dropped and you might even be able to book hotels, tours and other agencies at a low price. Take advantage of the exchange rate while it lasts. 
How will Brexit affect my future travels to UK?
Things will change once UK is expelled from the EU in 2019. Firstly, the freedom of movement EU citizens enjoy when entering UK and vice versa will cease. Tighter border controls will be set up, making it harder to move between the UK and other EU countries.
Another important thing to note is that Scotland may not be part of the UK anymore after Brexit. Unhappy at the Brexit referendum, they are in talks to hold a referendum to vote for independence and introduce its own currency before UK leaves the EU. If that happens, you'll need to go through border controls and show a passport between London and Edinburgh.
The same could ring true for Northern Ireland and Ireland. Northern Ireland is a part of the UK while Ireland is part of the EU.
How will Brexit affect my travel plans to the rest of Europe? 
Besides tighter border controls, shopping might be more expensive. Currently, unlimited goods can be exported and imported between EU countries without paying tariffs. Once Brexit occurs, the price of goods between countries is likely to increase.
Everything else is still up in the air. According to the Daily Mail, anything could happen between now and when the UK leaves the EU, all of which could influence the price of accommodations, rail tickets, cruises and other things. 
How will Brexit affect my flights to the region?
Immediate
The weaker pound has resulted in cheaper airfare. George Hobica, president of Airfarewatchdog tells Washington Post the price of airfare to and from Britain dropped since Brexit. "The day after the Brexit vote, we saw airfares (from US) to London on Virgin Atlantic and other airlines for fall travel reduced to $500 round-trip," he said.
Future
In the long-term, airfare may increase especially for budget carriers like easyJet and Ryanair. Conde Nast Traveler explains that currently, the Open Skies agreement allows for more airlines, more routes and lower fares between EU member states. Britain will no longer enjoy this benefit once it leaves the EU as they negotiate new air service agreements. 
For non-EU travellers, get ready for longer immigration lines in the airport. EU citizens who used to queue in the same line with UK citizens will have to go through customs with the rest of the world.
Moreover, London's Heathrow Airport, a major stopover hub, may become a nuisance for business travellers transiting in London. Passengers with a final destination in an EU country will have to claim and re-check their luggage during their layover. 
How will Brexit affect tourism in UK and Europe?
Travelling in Europe will likely become more expensive after the UK leaves the EU. Britain will need to make new trade agreements with not only Europe, but also with the rest of the world. According to The Telegraph, a report by ABTA and Deloitte on Brexit's impact on the travel industry stated that "new trade agreements, new taxes and levies could be introduced." Businesses are likely to raise their prices to recoup any costs absorbed during the transition period. In other words, tour operators are expected to pass the extra costs onto consumers, which means more expensive holidays packages are to come.
In the UK, immigration policies reform could lead to a short-staffing in the travel and tourism industries. Conde Nast Traveller explained that 70 percent of jobs in London's travel and tourism sector are dependent on migrants. If immigration policies are reformed, it could lead to an estimated loss of 63,000 jobs. Services in that sector could very well be disrupted. 
Last but not least, the UK could become a less crowded tourist destination. A post-Brexit survey by TravelZoo reveals that one-third of travellers from Germany, Italy and Spain – and a quarter from France – said they would be less inclined to travel to the UK after the 'Leave' vote. 12% of Americans and 10% of Canadians agreed. The decline in visitors will cost the UK tourism industry as much as £4.1 billion (US$5.9 billion) annually in international tourist spending alone.
Is there anything to be worried about if I'm headed there soon?
The most harrowing immediate post-Brexit effect seen is the rising violence in the UK. Tensions are high right now. There have been rallies by Remain supporters for a second referendum around London, Glasglow and Edinburgh and more is expected to follow. Leave supporters are also expected to hit the streets in celebration of their vote.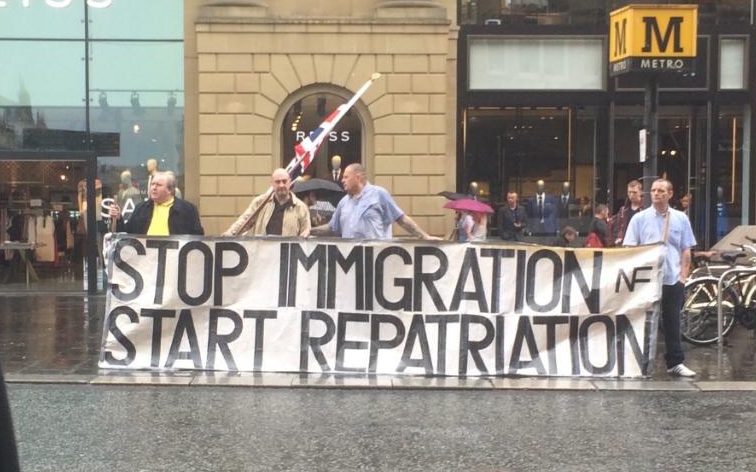 In the week after the 23 June vote, the streets of Britain broke out in a spate of racial attacks on Polish immigrants and rising xenophobic sentiments. Dr. Maha Hosain Aziz writes in the Observer that "immigrants are being stopped on the street and told by some Leave voters that it's time they leave the country." ISIS is also reportedly exploiting the instability. She says "the group will publicly keep taking credit for the mess that is Brexit, it will also keep reminding its followers (or potential supporters) to launch attacks in the UK (worth noting: post-Brexit, the UK risks "losing access" to Europol's security database that will hinder its ability to tackle such security threats.)"
For those travelling in UK soon, be aware of the rising racial tension and avoid rallies.

Read Next:
| | | |
| --- | --- | --- |
| | | |
| | | Airports In China Now Have Women-Only Security Lines. Good Idea?  |
Get all the latest travel stories from Zafigo. Follow us on Facebook and Twitter.