World leading accommodation website, Agoda has released the results of its most recent Travel Smart study, which lists the top European destinations choices of Asian travellers. The study compared millions of hotel bookings made by Agoda users in Asia in 2014 and 2015.
Though Paris and London were still popular options, the study found that bookings made for smaller European cities are growing at a much faster rate.
"Our travellers from Asia are broadening their reach and we are seeing faster growth rates in the types of European destinations people visit after they've already been to the bigger cities," said John Brown, Chief Operating Officer of Agoda.
London and Paris didn't make the top 10 this time around, but the UK and France are still well represented.
Here are the top 10 European Destinations for Asian holidaymakers:
10. Interlaken, Switzerland
Lying on an alluvial plain within the Bernese Oberland, between Lake Thun and Lake Brienz is Interlaken – A vacation destination in Switzerland, which is surrounded by the three mountains, Eiger, Mönch and Jungfrau. One of the cities highlights is the Schynige Platte near Wilderswil – A nostalgic rack-railway near Wilderswil with a fascinating view of the three mighty mountains, an Alpine garden with about 500 plant species and a lot of hiking possibilities.
9. Grindelwald, Switzerland
Not far from from Interlaken is Grindelwald – A village in Switzerland's Bernese Alps. It is a popular gateway for skiing in the winter and hiking in the summer. Climbers also use it as a base for ascents up the iconic north face of the Eiger mountain. Gletscherschlucht, a glacial gorge just outside Grindelwald, features paths with interpretive signage, waterfalls and striated limestone walls.
8. Avignon, France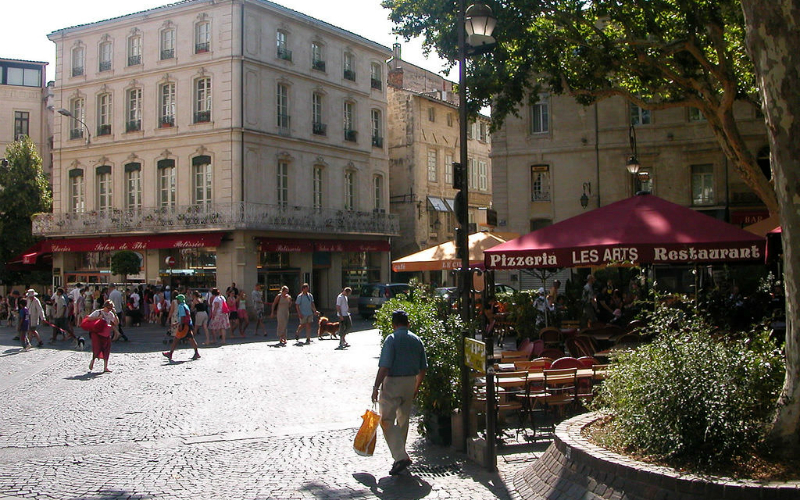 An excellent starting point for exploring Provence, the historical city of Avignon awes visitors with its stunning papal palace. A center of art and culture, the city hosts a variety of festivals and events throughout the year. The Palais de Papes which can be found in this city is a UNESCO World Heritage Site.
7. Saltzburg, Austria
Located beside the Salzach River, Salzburg has managed to preserve an extraordinarily rich urban fabric, developed over the period from the Middle Ages to the 19th century. This meeting-point of northern and southern Europe, Saltburg was home to Wolfgang Amadeus Mozart.
6. Heidelberg, Germany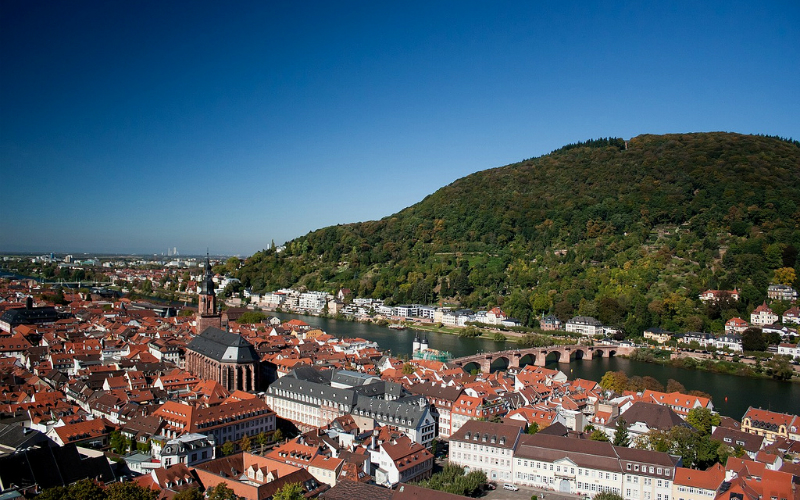 Heidelberg has much to offer; charm and character is in abundance between the Old Bridge and the mighty Heidelberg Castle which is undoubtly the city's most popular attraction. The castle has also established a reputation for its summer castle theatre festival, first held in 1926 and now one of the best-loved outdoor theatre festivals in southern Germany.
5. Cesky Krumlov, Czech Republic
A town bordering River Vltava, Cesky Krumlov is a pearl of Renaissance architecture and home to maze-like alleyways, richly decorated coats of arms of burghers houses, and wonderful floral gardens. It boasts medieval pubs, ale-houses, galleries and graphite mines. It is also included on the UNESCO list.
4. Oxford, United Kingdom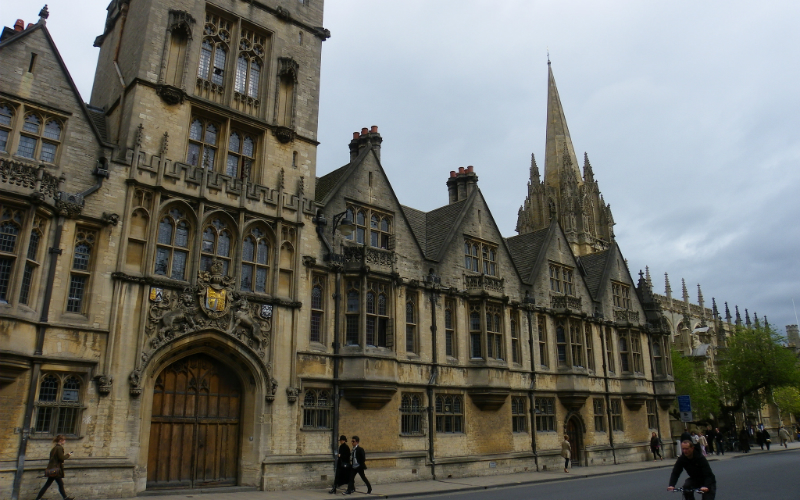 Just 80km out of London, academia takes centre stage in this city. Oxford is home to many world-recognised universities such as University of Oxford and Pembroke College. Mix the historic and modern with visits to the 12th- century village church of Iffley and trendy Cowley's ethnic shops and music venues.
3. Glasgow, United Kingdom
Vibrant and energetic, Glasgow, the capital of Scotland, enjoys a year-round buzz with an arts scene that regularly produces cutting-edge productions and attracts high-profile exhibitions that led to the city being crowned European City of Culture in 1990.
2. Fussen, Germany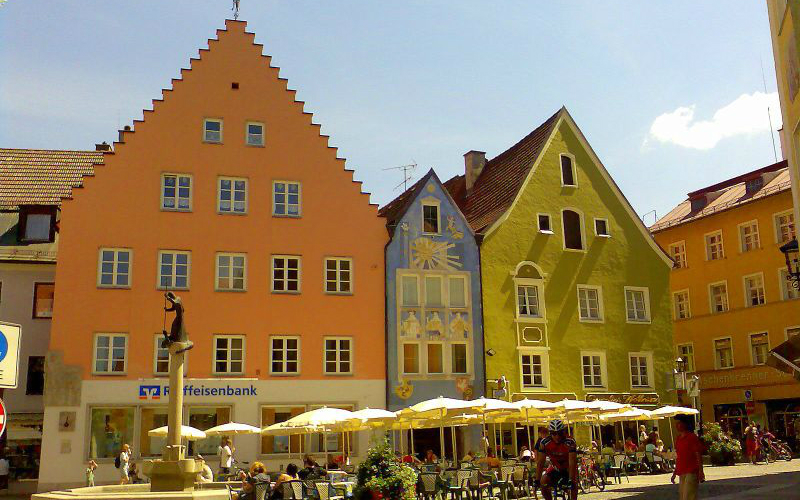 Number two on the list, Fussen, Germany is home to a fairytale 19th century castle, Neuschwanstein. Castles in general seem to be a popular draw for Asian tourists, as destinations 5, 6 and 7 on the list — Cesky Krumlov, Heidelberg and Salzburg — are also know for theirs.
1. Hallstatt, Austria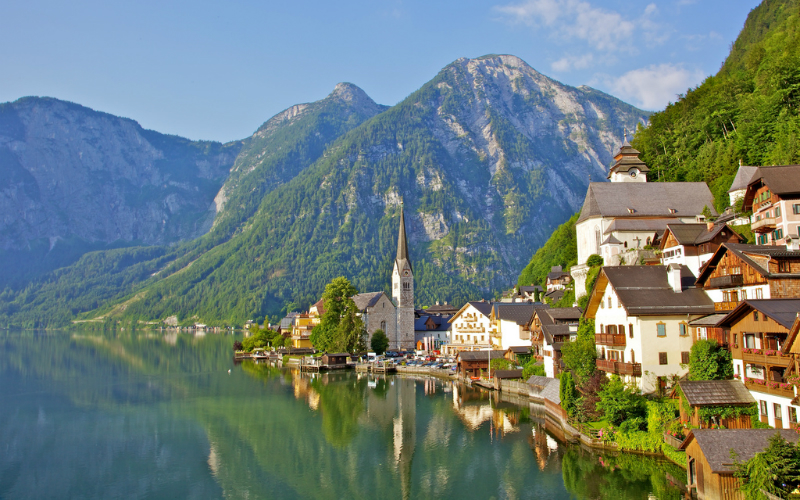 Hallstatt, a beautiful ancient salt mine village and UNESCO world heritage site, has been a popular destination for Chinese tourists for the past few years, so much so that the Chinese built a replica of it in Guangdong in 2012. But it's not just Chinese tourists anymore. Visitors from all over Asia contributed to its growing popularity.
Hallstatt was the fastest growing European destination with more than twice as many bookings in 2015 as the year before, followed by Fussen, Germany and Glasgow, Scotland*.
*The study looked at destinations with more than 1,000 bookings in 2015.
Have you been to any of the European cities on this list? Let us know in the comment section!

Read Next:
Get all the latest travel stories from Zafigo. Follow us on Facebook and Twitter.