Dum-duh-dum dum dum.. CoComelon! Are you even a millennial parent if you don't hear this jingle ringing throughout your home? A favourite amongst infants, toddlers, and preschoolers, CoComelon is a hit for their memorable songs, endearing characters, and all of their antics… Even if you're forced to watch it by your child.
Well, now you and your children aged six and below can catch JJ and family in person at Resorts World Genting's iconic Kimhua Atrium from now till 31 March 2023. Here's what awaits fans the pint-sized CoComelon fans:
Step into CoComelon's world — literally!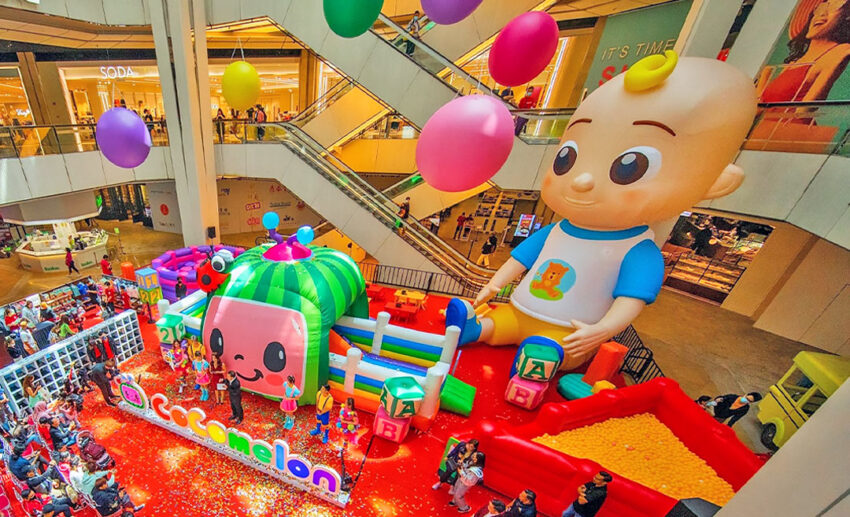 Visitors to the CoComelon playground, for example, are sure to be captivated by the gigantic 8-metre-tall inflatable replica of JJ that stands in the area. Together with the CoComelon inflatable slide, climbing inflatable, and hexagon maze, this spectacular, Instagram-worthy attraction — dubbed the World's Biggest CoComelon JJ inflatable — is likely to get many phone cameras clicking.
Meet and greets with JJ and Cody
Characters JJ and Cody will also be making cameos in the first-ever CoComelon bus parade, so don't miss it! Kids are welcome to join the parade, and for the first time in Malaysia, fans will get to meet JJ and Cody, two of their favourite characters from the animated series CoComelon.
Watch the CoComelon Bus Parade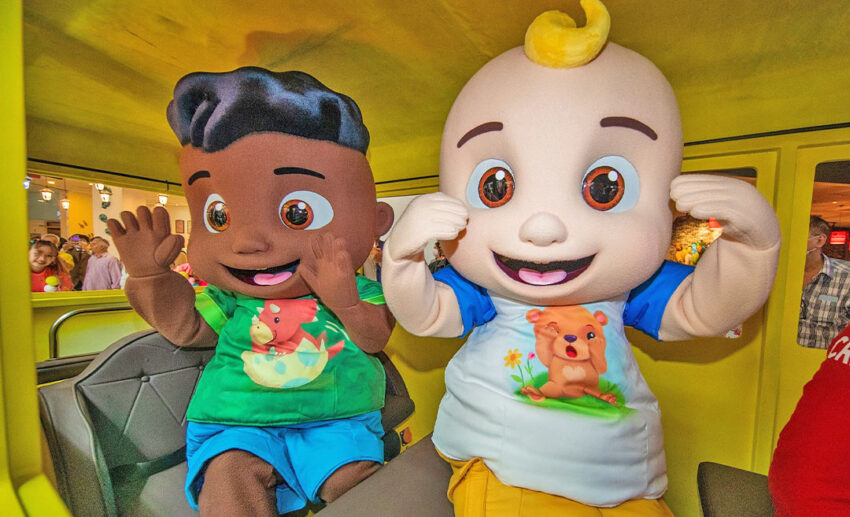 The CoComelon bus will be on display from from now until 28 February 28, then again from 1 to 12 March 12, 17 to 19 March, and 24 to 26 March 19 as it travels its route from Kimhua Atrium to Times Square Stage at 12pm, 4om, and 7pm; and from Times Square Stage to Kimhua Atrium at 2:30pm, 5:30pm, and 9pm.
Another one not to miss is the CoComelon show, a 360-degree LED display that features a vivid and immersive audio-visual and motion graphics feast that happens at 10 am every day at SkySymphony.
Shop your favourite items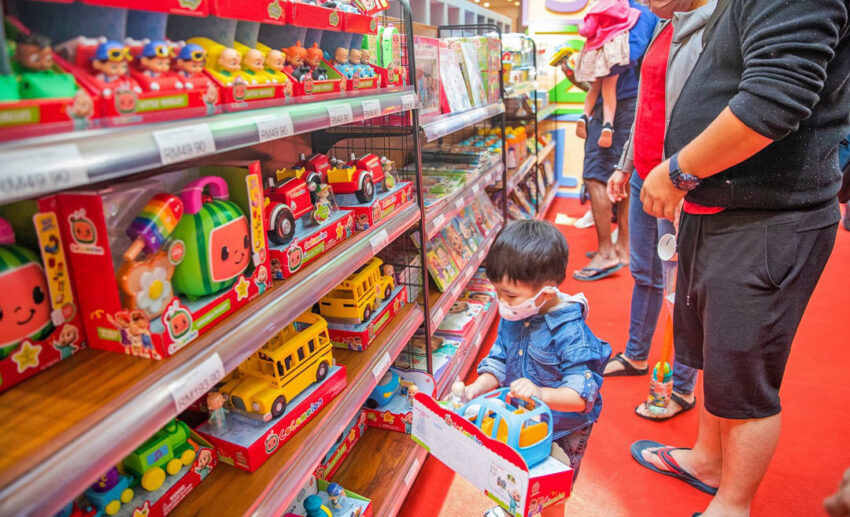 In the CoComelon shop, tourists can pick up souvenirs and mementoes of their journey — such as cute magnetic photo frames, toy vehicles, play sets, board and colouring books, plushies, dining sets, and water bottles.
Fans can post their favourite moments on social media using #FunWithCocomelon and #CocomelonAtRWG. Get the CoComelon Activity Book and a free pass to the playland when you spend RM200 in a single transaction at the CoComelon store. Genting Reward members may use their Genting Points to redeem a CoComelon Activity Book and Playland entrance for 5GP until 30 March. On 18 March 2023, CoComelon pop-up store shoppers can earn up to 5x Tier Points.
Finally, here's a tip. To enter the playland, anti-slip socks must be purchased for RM8.
Visit their official CoComelon page for additional details.