It's possible that a Paris vacation inspired by The Phantom of the Opera is already on your bucket list if you're a fan of musical. What's even better is that you can now stay in the actual opera house that inspired the global phenomenon!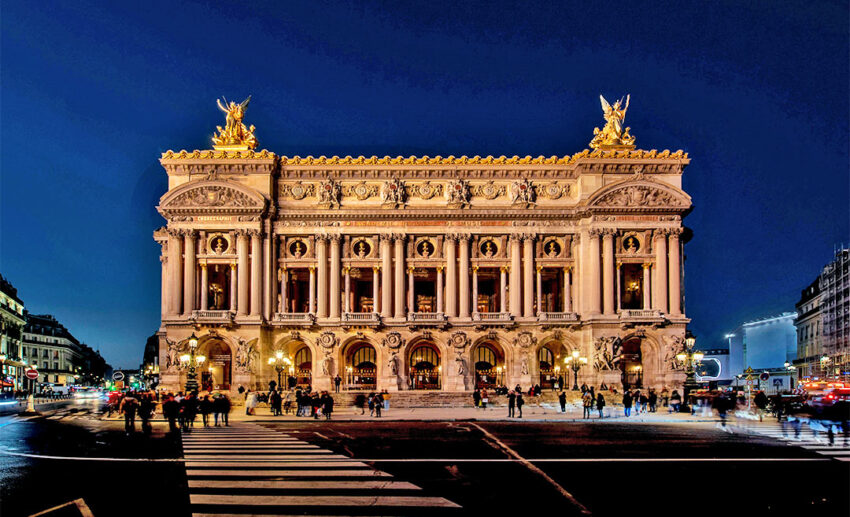 For the first time ever, the historic Palais Garnier opera theatre in Paris is now available for overnight stays through Airbnb. Moreover, guests can stay a night in the prized Box of Honour, the most exclusive viewing area in the house, which will be converted into a lavish bedroom for the occasion.
Guests will also have the opportunity to 'haunt' the famed building, complete with a trip to the real underground lake where the Phantom is said to reside in the classic novel. Véronique Leroux, the building's host, is the great-granddaughter of Gaston Leroux, the French novelist whose Phantom of the Opera became a literary legend — so you know you'll be in the best hands for the night.
The event is being held in preparation for the musical's last performance on Broadway and to commemorate its 15-country run this year.  It's also a part of Airbnb's new initiative to encourage heritage tourism.
What to know about the stay
The Box of Honour, a space typically used by visiting dignitaries, will serve as the magnificent chamber for a unique guest experience that includes:
The best seat in the house for admiring the Palais Garnier's ornate stage.
Guided visits to off-limits regions of the Palais, such as the Opera's amazing private archives and world-famous underground lake.
A one-on-one introduction to ballet with a dancer from the Opera de Paris Ballet.
A private recital by Paris Opera Academy artists with champagne and hors d'oeuvres.
An elegant meal in the historic and private dancers' dressing area, or Foyer de la Danse, located backstage.
Guests will be given a tour of the private dance studios located beneath the eaves of the famous opera house, where they can take in stunning panoramas of the Paris cityscape.
Booking your night at the opera
The Phantom of the Opera experience at the Palais Garnier is available to book for only one night on Sunday, 16 July 2023. The listing will go live on 1 March 6pm CET right here.
As for the price, you'll be happy to know that a magical night here will set you back a mere 37 Euros (approximately RM165) plus taxes. This is a first-come, first-served situation, so get ready to be on standby.
The Phantom of the Opera will be played in 15 countries, four continents, and seven languages in 2023. Click here to purchase tickets and learn about upcoming performances near you.