If museums and art galleries are on your vacation list, try adding unique hotels with amazing artwork in your room or throughout the hotel to your checklist for a more holistic art experience.
Thanks to a new series of collaborations between the W Kuala Lumpur hotel, Gallery des Artistes, and the collective artist Gung Ho, travellers are now able to get the best of both worlds through a selected collection of immersive artwork and creative living experiences at the W Kuala Lumpur.
Since its 2018 opening, the W Kuala Lumpur has collaborated closely with the Gung Ho team, comprised of gallerist Edith HO, interior designer HONG, and Malaysian-born British Pop artist Jonny Zerox. You can take a stroll through the stunning hotel and enjoy the lively, colourful, playful, and POP world of Gung Ho and Co thanks to the Art in Hotel project.
Read on about the art.
Porte-cochere at the Ground Floor
Gung HO's Pop Orient is a fresh take on Pop Art that incorporates a Chinese aesthetic. The Pop Orient collection is a sultry and cutting-edge assortment of art and design.
Pop Art wedding cake with a design inspired by Malaysia's Twin Towers and lots of greenery is French artist Hersk's 2018 tribute to the buildings.
WOOBAR at the 8th Floor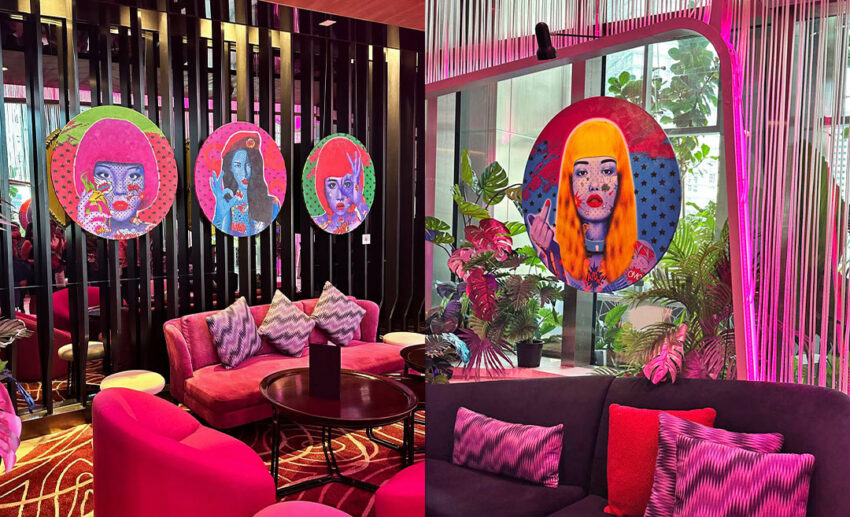 Gung HO's Crazy Asians were created amid the COVID-19 pandemic. It's entertaining, provocative, and uses hand motions to emphasise colours and attitudes.
FLOCK at the 8th Floor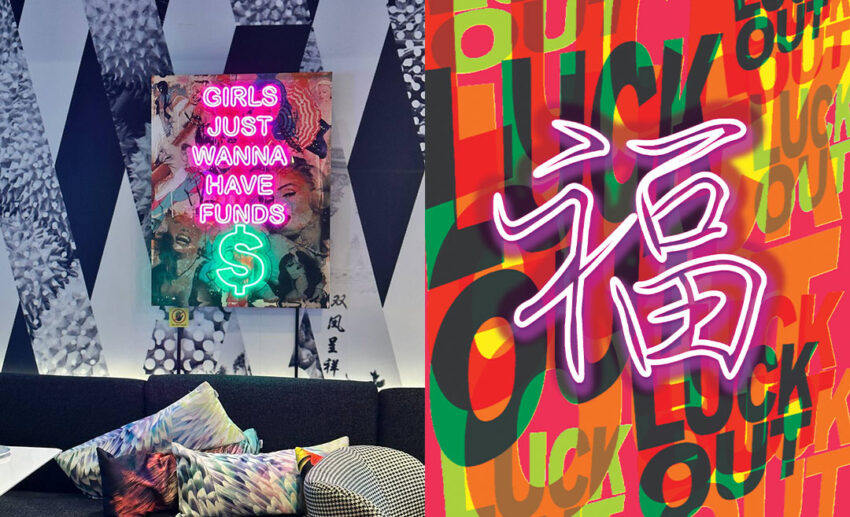 Shy Guy, an American artist working in Asia, collaborated with Gung HO on a compilation titled Buzz Light Words. It features an assortment of neon and type-based artworks with profound statements regarding the current state of affairs around the globe.
YEN on the 11th Floor
This is the beginning of the collaboration between the W Kuala Lumpur and Gallery des Artistes. In addition to paintings, Pop Orient, Chinese Collection by Gung HO includes light boxes, art on glass, lazy Susans, and custom-designed antique porter chairs.
E-WOW Suite on the 23rd Floor
Our beautiful green city of Kuala Lumpur is honoured with a pair of paintings depicting a 'Jungle in the city' that were made in France. Connecting with the local culture through the arts is something we much appreciate. The result is Empress Chill, Gung HO's third and most recent collection.
Visit W Kuala Lumpur's Instagram account for more information about the Art in Hotel series exhibition.
W Kuala Lumpur
Gallery des Artistes