Art is best experienced in person, and this month looks promising. If you're in need of topping up on some creative juices, have a look at the art exhibits listed below at GMBB for a diverse selection. You can also explore your artistic side by getting more hands on at a workshop or other event.
D'Leven art exhibition & weekend workshops
8 to 24 Apr | 11am to 6pm | 1st Floor | Free Admission
A whopping 11 recent graduates from the Fine Art department of the Malaysian Institute of Art present their work in this exhibition. Come discover what these young artists have to offer! Learn more about them by attending their weekend workshops.
HIJRAH360 by APS
1 Apr to 29 May| 11am to 6pm | 1st Floor | Free Admission
Angkatan Pelukis SeMalaysia, one of the GMBB's newest members, launches their gallery with an exhibition titled Hijrah 360. The exhibition, which features 40 artists, marks the start of a new era for the group.
Nature Pointilism
1 to 22 Apr| 11am to 6pm | 3rd Floor | Free Admission
Museum of Picture Book Art is hosting an exhibition featuring Emila Yusof and her friends, who've created more than 50 small nature-themed art pieces. The artwork will be available for purchase.
Lonely Planets NFT art exhibition
20 to 24 Apr| 11am to 6pm | 2nd Floor | Free Admission
GMBB will host Malaysia's first-ever combo exhibition of physical and NFT art by special needs children. With live demonstrations by the artist and a presentation on the benefits of painting for special needs youngsters by their art teacher Eric Lai.
Pingmin Market: Pasar Malam Edition
30 Apr to 1 May| 1pm to 9pm | Outdoors| Free Admission
At the end of the month, you can expect a Ping Min Market that will feature over 30 vendors selling coconut shakes, barbecue, rojak, Sarawak laksa, mini bonfire marshmallows, customisable mask chains that can be personalised, and more. PingMin's busking sessions will be kicked off this time by three amateur singers chosen from among 130 entries.
Epistolaristics
30 Apr to 5 Jun| 11am to 6pm | 3rd Floor | Free Admission
An exhibition of contemporary art, cinema, performance, and embroidery by six Orang Asal artists will be held in conjunction with GERIMIS Art Project and the Centre for Urban Mythology. This exhibition considers indigenous histories and identities as an epistolaristics practice, in which the indigenous condition, or narrative, is constituted and defined by a diverse range of voices and backgrounds rather than a prescribed set of dogmas and descriptions that are frequently imposed on indigenous communities.
Regular Workshops & Classes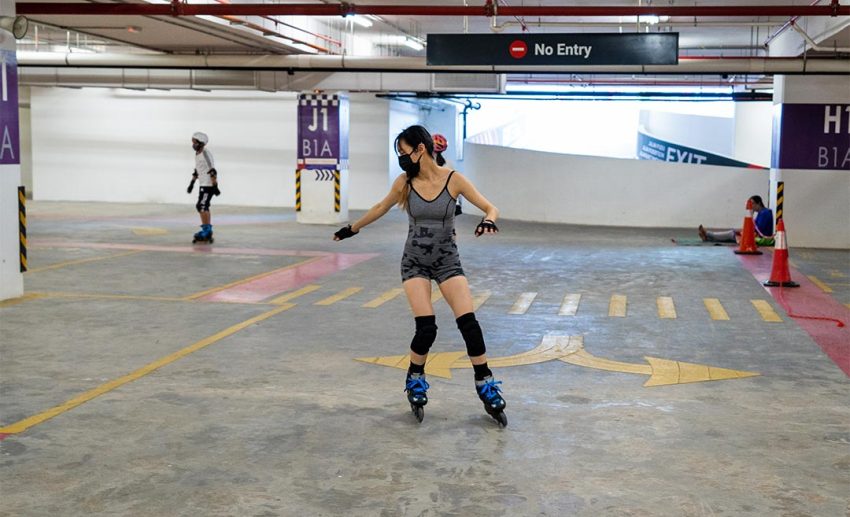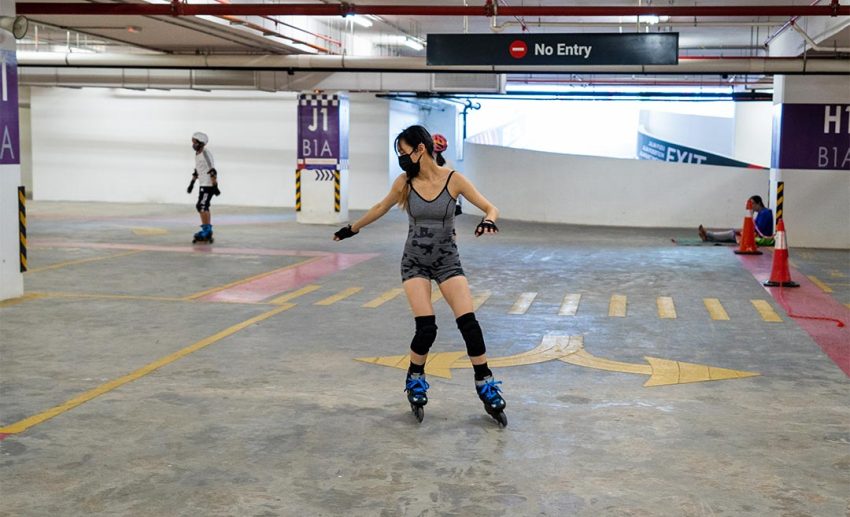 Ladies Skate Night with The Blade School
Every Wednesday | 8pm to 10pm | Register here
The Blade School's Inline Skating, Speed Skating & Freestyle Skating Lessons
Every Saturday & Sunday | 2pm to 6pm | Register here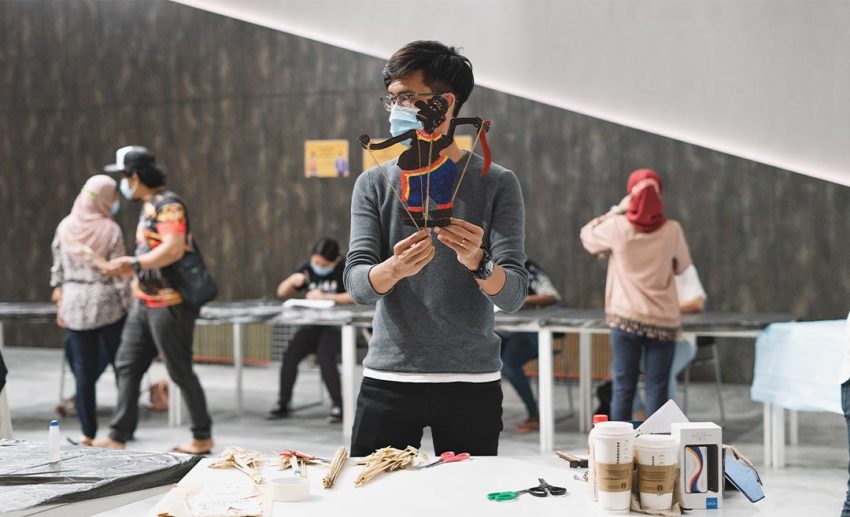 Fusion Wayang Kulit Puppet Making Workshop
Every 2nd & 4th Saturday | 12pm to 1pm, 3pm to 4pm | Register here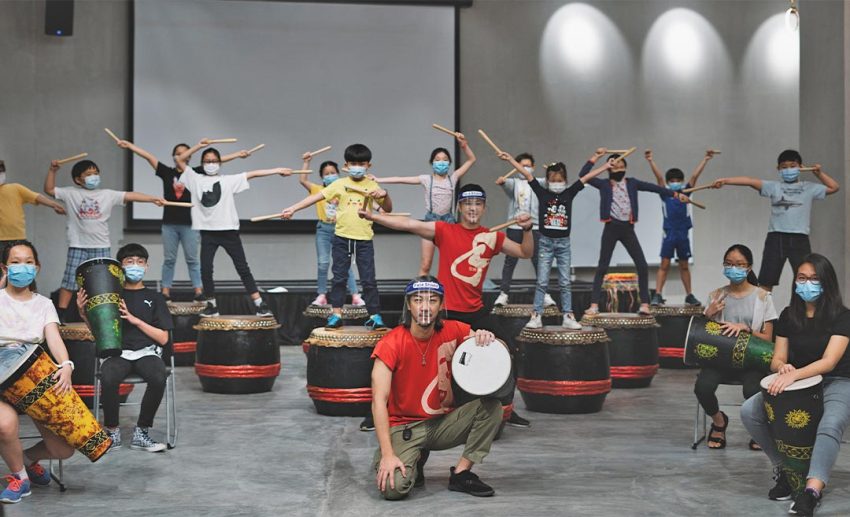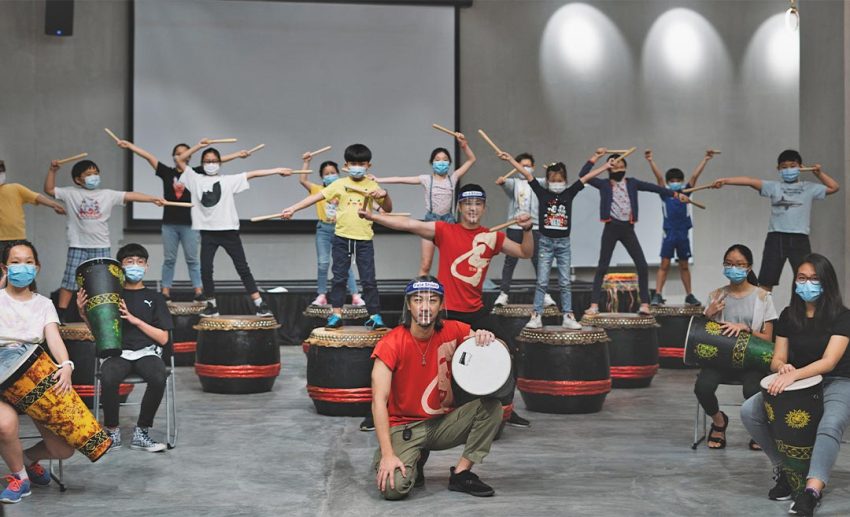 So You Think You Can Drum by Hands Percussion Academy — 13 years old & above (begins 23 April)
Mondays & Saturdays | 8pm to 9.30pm | Register here
So You Think You Can Drum by Hands Percussion Academy — 6 to 12 years old (begins 24 April)
Sundays | 10am to 11.30am | Register here