Set to open in early 2022 at Sunway City Kuala Lumpur, Gordon Ramsay Bar & Grill marks the multi-Michelin-starred chef's arrival in Malaysia and introduces a new generation of classic British flair to the Southeast Asian dining scene. This stunning dining destination is situated in the hotel's lobby at the heart of the Sunway Resort's renovation. This destination features a theme park and three hotels, a shopping mall, healthcare and residential facilities, and three universities.
When it opens, Gordon Ramsay Bar & Grill will immerse diners in a world of refined sophistication and understated splendour. Gordon Ramsay Bar & Grill is a truly remarkable restaurant that will leave a lasting impression and a lasting memory in the minds of those who dine there.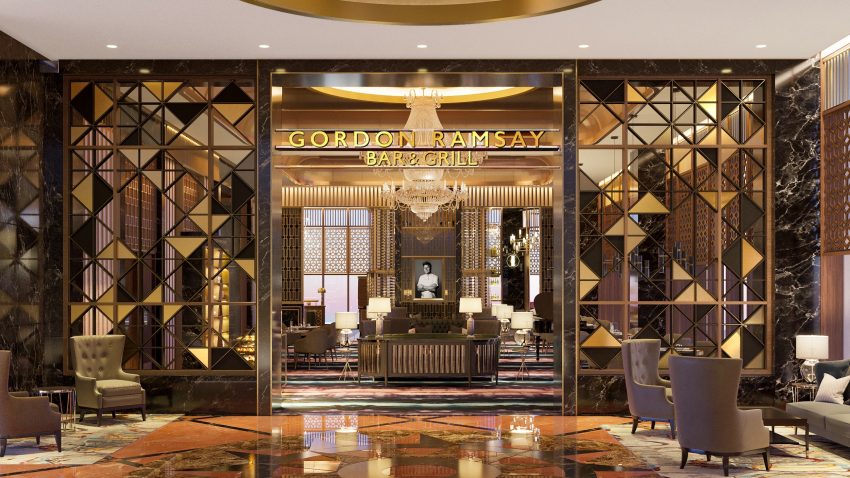 In addition to the enormous dining room, Gordon Ramsay Bar & Grill features a sparkling cocktail bar and floor-to-ceiling windows that overlook the Sunway Lagoon, as well as a private dining area for up to six people. Bright red and dark green contrast with the classic elegance of a bygone period in this striking colour combination. It has been meticulously designed to capture the essence of Gordon Ramsay Bar & Grill via every detail, from the lighting, flooring, and wall finishes to the tables, chairs, tableware, and cutlery.
A trio of private dining rooms – 8 Mayfair, 10 Soho, and 12 Chelsea – all feature distinct themes, including a red leather crescent sofa in one and a private kitchen shutters after service, James Bond-style, for special occasions. In addition, the in-house sommelier has developed an excellent collection of fine wines, which he can recommend for any event.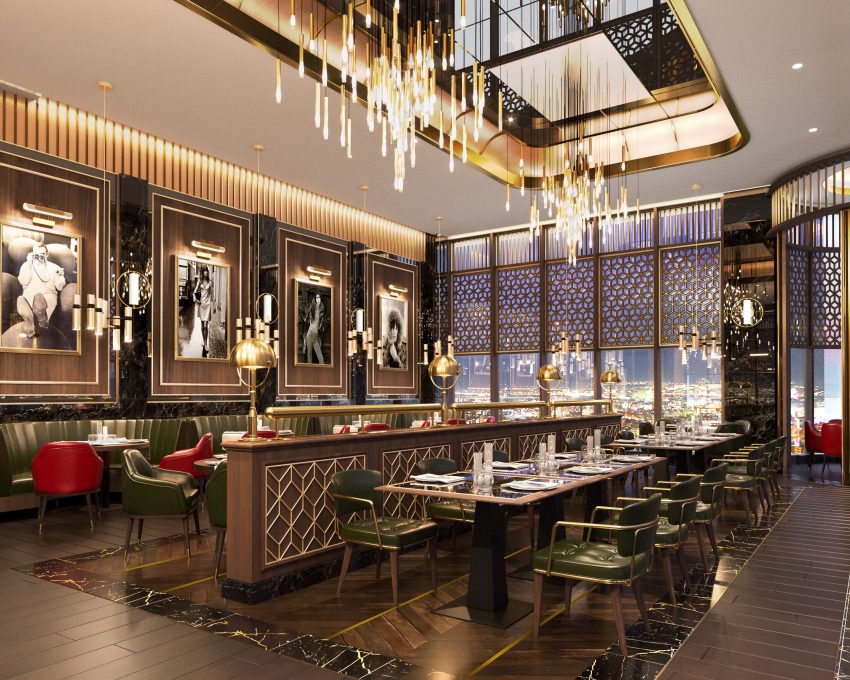 As a chef, Gordon Ramsay has a reputation for exacting the highest standards of excellence, from selecting the best and freshest ingredients to presenting each dish with flair and delicacy. Customers can choose from a fantastic menu of dry-aged meats, British classics, and some of Gordon Ramsay's most recognised signature dishes at Gordon Ramsay Bar & Grill. These standards will be upheld at Gordon Ramsay Bar & Grill.
There are already three Gordon Ramsay Bar & Grill locations in London's Mayfair, Chelsea, and Park Walk; the new branch in Sunway City Kuala Lumpur is the first one outside the UK.
It is a part of the Gordon Ramsay Restaurants, one of the largest privately-owned restaurant groups in the United Kingdom with over 45 locations globally and seven Michelin stars in the United States.
Visit Gordon Ramsay Restaurants or Sunway Resort's website for additional information.
All images courtesy of Delivering Asia Communications.