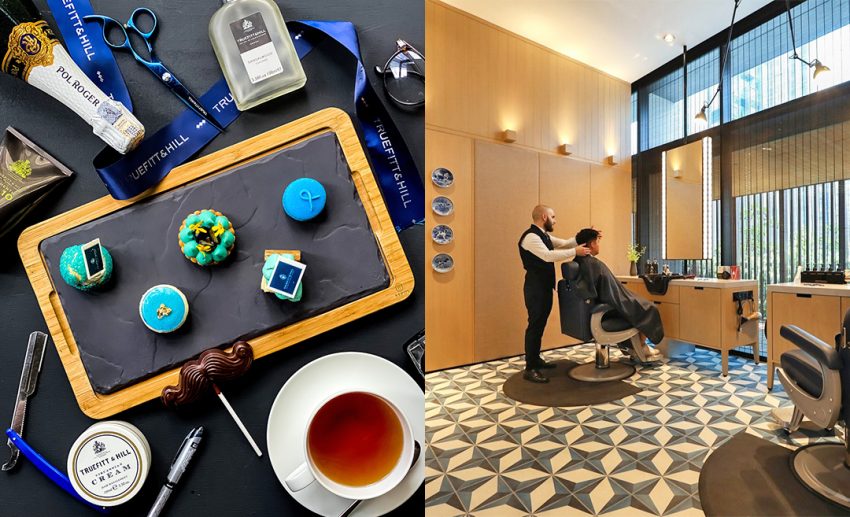 Subscribe to our new

Telegram

channel for the latest updates.



It's every man's favourite time of the year: Movember — where many put away their razors to raise awareness on men's health issues. It's a month-long, facial-hair-free for all. Men are encouraged to grow their manliest moustaches — and bushiest beards — to bring light, and raise money, for issues that include testicular cancer, prostate cancer, mental health, and suicide prevention. While it's true that things can get a little hairy, it sure is a lighter way to deal with some serious health conditions.
The RuMa Hotel and Residences is teaming up with Truefitt & Hill to celebrate and take part in this cause by providing a unique Movember Afternoon Tea, in support of the National Cancer Council Malaysia (MAKNA). According to the Guinness Book of Records, Truefitt & Hill – one of the world's oldest barbershops – holds a Royal Warrant from H.R.H. The Duke of Edinburgh. The brand's unrivalled product quality and illustrious history results from over 216 years of research, expertise, and close customer relationships.
Inspired by the fine craftsmanship and ingredients that embody Truefitt & Hill's wide variety of high-quality products, Butterfly Pea Flower Cheese Cakes, Lavendar and Apple Choux, and Blackcurrant Macarons are some of the sweet and savoury pleasures they have to offer.
For RM150 per person, from November 6 to November 28, 2021, customers will receive an RM50 coupon redeemable at any of Truefitt & Hill's four stores in Malaysia. The RuMa will donate 10% of the proceeds from the Movember Afternoon Tea to MAKNA in support of the campaign to raise awareness for men's health.
Visit their website for further information, or contact them for reservations.
41892, 48171, 42699
Follow Zafigo on Instagram, Facebook, and Twitter. Sign up for our bi-weekly newsletter and get your dose of travel tales, tips, updates, and inspiration to fuel your next adventure!