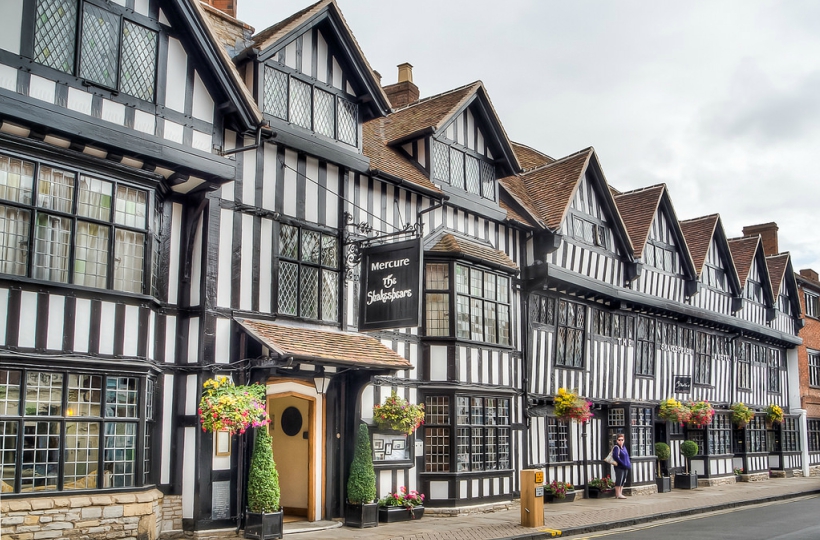 China plans to build a replica of Stratford-upon-Avon, complete with streets of Tudor houses, two of William Shakespeare's family homes and even the River Avon.
The Fuzhou Culture and Tourism Investment Company signed a Memorandum of Understanding with the Shakespeare Birthplace Trust, the charity responsible for the care of leading Shakespeare heritage sites and collections around the world, allowing the construction of these replicas and a 'little Stratford-upon-Avon'.
This new town in the city of Fuzhou will be called San Weng, which translates to 'three masters'. Little Stratford will be a nod to the Bard, as well as Spanish contemporary Miguel de Cervantes and Chinese writer Tang Xianzu, who is widely regarded as the Shakespeare of the East. All three literary masters died in the same year, 1616, and the announcement of these plans mark 400 years since their deaths.
Expect to see replicas of Shakespeare's birthplace and his family home at New Place, the house that the playwright called home for 19 years until his death in 1616. The latter of which may prove to be difficult as it no longer exists in Stratford-upon-Avon. Demolished in 1759, a new heritage site comprising of gardens and sculptures inspired by Shakespeare's life and work was unveiled there in 2016. The replica in China will therefore be based on archaeological findings and records held by the Shakespeare Birthplace Trust.
Philippa Rawlinson, Deputy Chief Executive of the Shakespeare Birthplace Trust, said in a statement that the mission of the trust is to promote the enjoyment and understanding of Shakespeare's works, life and times, worldwide, "While China is an important growth market for inbound tourism to the five Shakespeare homes and gardens in Stratford-upon-Avon, this project will enable millions more people who might never have the opportunity to visit the chance to explore our shared Shakespeare heritage in China."
The Shakespearean town will join a lengthy list of copycat replicas housed in China when complete, including London's Tower Bridge in Suzhou; London-inspired Thames Town near Shanghai; and a mini Paris in Tianducheng. Imitation really is the sincerest form of flattery.
[zf_post_boxes widget_hide_desc="true" num_post="3″ post_id="15152, 20966, 16517″]
Get all the latest travel stories from Zafigo. Follow us on Facebook and Twitter.