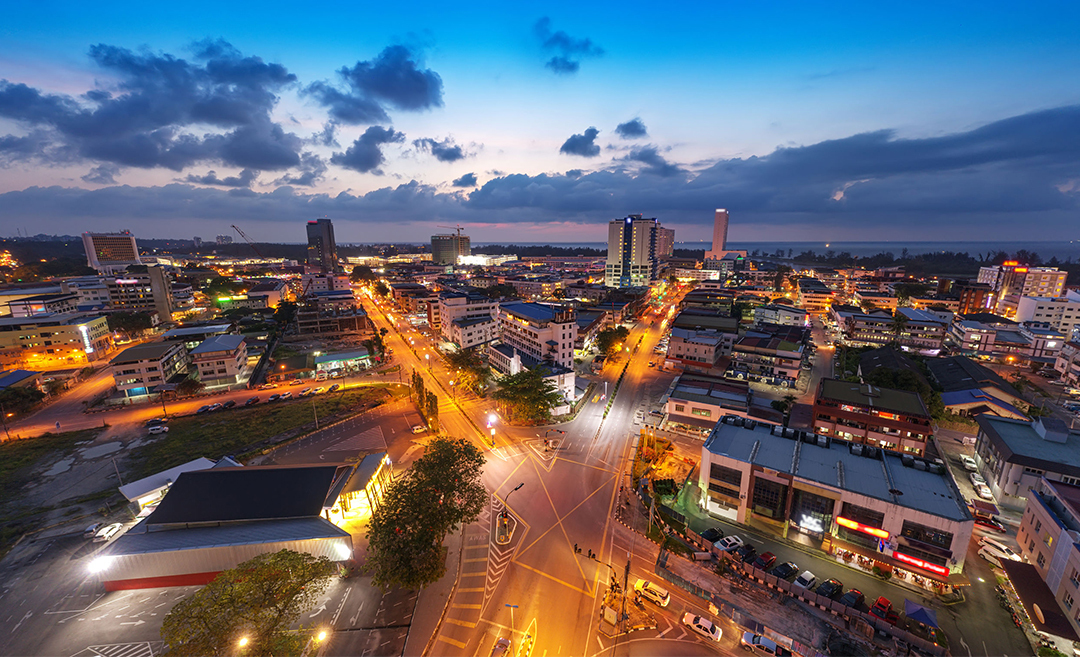 Zafigo's Quick Guide to Miri, Sarawak for Women Travelling Alone or with Family and Friends
Miri is a city in Sarawak that's often overlooked in lieu of her more widely-known older sister that is Kuching. But this coastal city in north-eastern Sarawak, near the border of Brunei, is in fact, the second-largest city in Malaysia's largest state. And its location allow for Miri to play the host to easy access to Sarawak's many national parks, beaches, caves, and coral reefs, as well as the enchanting 'Blue Tears'.
As vibrant as it is modern, Miri has the honour of being the first town in Malaysia that's not a state capital to be elevated to city status. Here's what you need to know before heading to one of the top ecotourism spots in Malaysia.
1. A bit of city history
Founded in 1910 when the first oil well was drilled by Royal Dutch Shell, this vibrant city is known as the birthplace of the Malaysian petroleum industry which earned it the nickname of 'The Oil Town' of Malaysia. The discovery of an oil field has not just bestowed a nickname, but also led to rapid development of the township.
Should you be interested to learn more about how the discovery of oil turned the once sleepy fishing village into a booming oil town, you'll want to put Canada Hill on top of your must-visit list, where you will be greeted with sweeping views of the sprawling city and a replica of the first oil well. The Grand Old Lady, as it is affectionately known as, stands, well, grand over the limestone ridge overlooking the city. Interested visitors can also check out the free Petroleum Museum next door to learn about the industry, extraction techniques, and its role in shaping Malaysia.
2. Getting there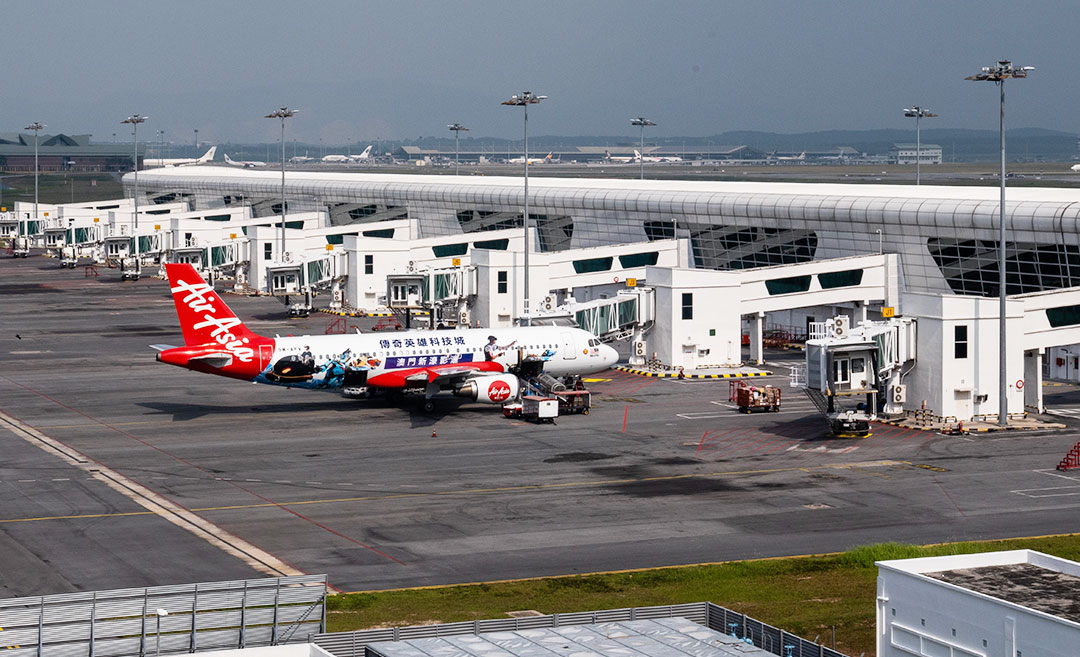 A significant hub to central Borneo, Miri Airport is the busiest domestic airport in Malaysia in terms of passenger and aircraft movement. The airport has a terminal that can accommodate up to 2 million passengers annually, and has international flights scheduled daily. The airport is connected to all major destinations in Malaysian Borneo, including Kuching and Kota Kinabalu, and has frequent flights to and from Kuala Lumpur, Johor Bahru, Singapore, and more. Zafigo tip: Situated 9.5 kilometres southeast of Miri, you'll want to book a taxi from one of the taxi stands just outside the airport to get into the city.
If you're taking a bus into Miri, as there are many departing to and from the terminal from Kuching, Sibu, Bintulu, or Brunei, note that the terminal is about 5 kilometres from the city centre. However, there are buses in the area that go into town that won't set you back as heavily as a taxi cab would.
3. Where to stay
Housing many highly-rated accommodation options, the second-largest city in Sarawak has plenty to offer the intrepid traveller. From locations that are accessible to attractions and the city centre, to panoramic views, to a home away from home, here are the best spots in Miri to book your stay.
Pullman Miri Waterfront
View this post on Instagram
One of the newer establishments on the list, this 5-star hotel boasts over 300 rooms, 24-hour room service, complimentary Wi-Fi, as well as recreational amenities that include an outdoor pool and its sauna and spa services. Located along the Miri waterfront that is famed for its Seahorse and Love Miri landmarks, the panoramic views from its rooms on the northern side overlooking the Baong River is not to be missed.

   Lot 1347 Miri Waterfront Commercial Centre, 98000 Miri, Sarawak

 +60 85-323 888
Mega Hotel
Friendly for all types of guests, and a mere 700 metres from the city centre, facilities here include elegantly furnished guestrooms, an in-house car park, babysitting services, a fitness centre, conference facilities, and a Skycity karaoke lounge. Within walking distance to Miri Handicraft Centre and local eateries, Mega Hotel is perfect for couples, families, solo travellers or even business travellers.

  907, Jalan Merbau, 98000 Miri, Sarawak

+60 85-432 432
Kingwood Boutique Hotel
View this post on Instagram
Those looking for homelier lodgings will want to head over to Kingwood Boutique Hotel to book a stay. Featuring designer out-of-the-box guestrooms with a charming lobby café and a rooftop bar on-site, it is perfect for families, small travel groups, and even couples. Conveniently placed in the centre of Miri's lively neighbourhood, the hotel is close to shopping malls as well as various massage parlours and local eateries.

  826, Jalan North Yu Seng, Utara, 98000 Miri, Sarawak

+60 85-415 888
Grand Palace Hotel
A little further from the city centre lies this stately 4-star accommodation. Equipped with rooms – and suites for those looking to indulge – as well as a glorious poolside surrounded by landscaped gardens, there is nothing more to be asked of the Grand Palace Hotel. Except maybe some fine dining options, of which, they have plenty. Steak lovers can enjoy the finest cut of Wagyu and the chilled Prime Beef at Western Palace Restaurant, while Han Palace is one of the best halal Chinese restaurants in Miri when it comes to dim sum and Cantonese gourmet delicacies.

  2km, Jalan Miri Pujut, Pelita Commercial Centre, 98008 Miri, Sarawak

+60 85-428 888
Miri Marriott Resort & Spa
View this post on Instagram
Looking for a spa day while in Sarawak? Well, the always luxurious Marriott features stunning views of Miri's famed Tanjong Lobang seafront, an array of local and international buffet, cocktails by the sea, alfresco barbeque, Sarawak's largest free-form swimming pool, a fitness centre with complimentary classes, outdoor tennis courts, and, of course, the famed in-house Mandara Spa so you can just feel your worries melt away.

  Jalan Temenggong Datuk Oyong Lawai, 98000 Miri, Sarawak

+60 85-421 121
4. Essential eats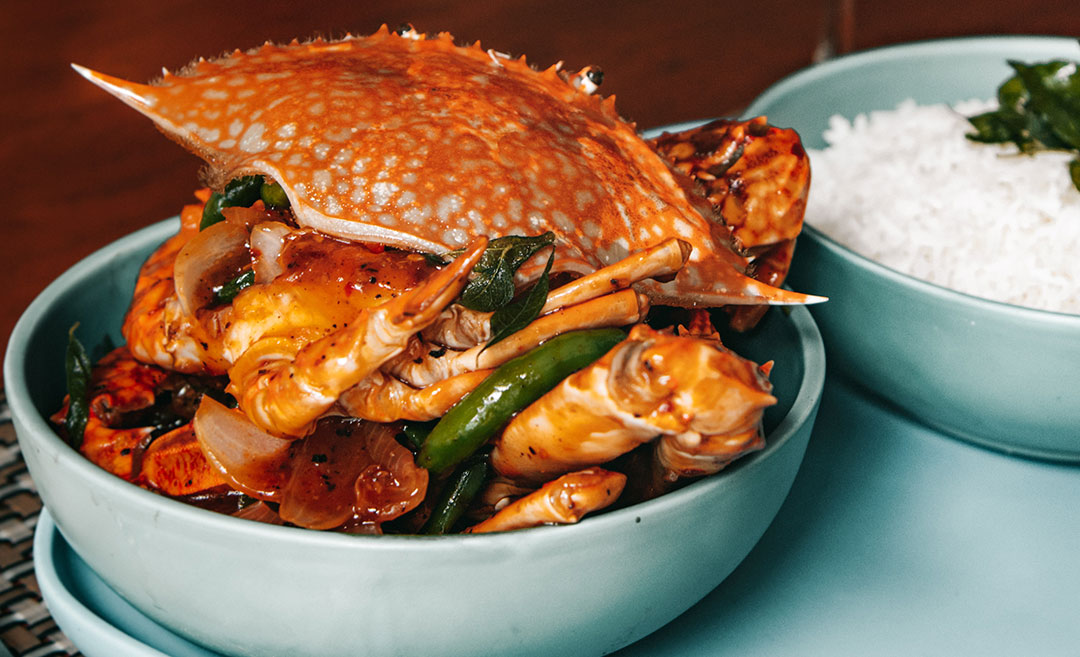 Sitting along the coast, Sarawak's Old Oil Town is quickly gaining traction as a tourist destination in itself. And as it is with these things, the food scene is booming. Those hankering for fresh seafood will find themselves spoilt for choice, but one that stands out among locals and travellers is Tanjong Seafood Restaurant. Close by to Miri Mariott Resort & Spa, and just a little south of the city centre, this seafood restaurant offers an extensive menu of Chinese-style fish and prawns caught fresh from the sea without breaking the bank. Other options include pork, chicken, and vegetable-based dishes.
Want to try some of the best laksa in Sarawak? Head to Laksa Lolita, a local restaurant with a vendor stall. Two staple dishes on the menu are the Laksa and Mee Jawa, a type of Javanese-style noodle. While not exactly fine dining, you can expect exquisite tastes and flavoursome broths to go with your meal.
View this post on Instagram

For lighter bites, head over to Madli's just opposite the old Imperial Mall. What began as a small vendor has now grown into three family-run branches of some of the best Sarawakian-style satay there is. Here, you'll find delicious halal food served all day, including roti, Western-style breakfasts, and buffet self-service lunches. The true star of the menu though, is the Fun Plate, which consists of 10 sticks of beef and chicken satay along with sides.
Beyond the more common fare, there's also a whole new world of Kelabit cuisine to explore. Arrive early at The Summit Cafe and queue up for an array of 'jungle food' laid out at the counter. Titillate the taste buds with the traditional food of the indigenous people by loading up your plate with minced tapioca leaves, dure (fried jungle leaf), labo senutuk (wild boar), and more. Owner and chef Sally Bungan uses only Bario salt and home-grown highland rice, so you can eat with the knowledge that the food is prepped and selected from the best of ingredients.
Zafigo tip: When we say early, we mean early. Head over before 11am for the best selection!
5. Get into the cake life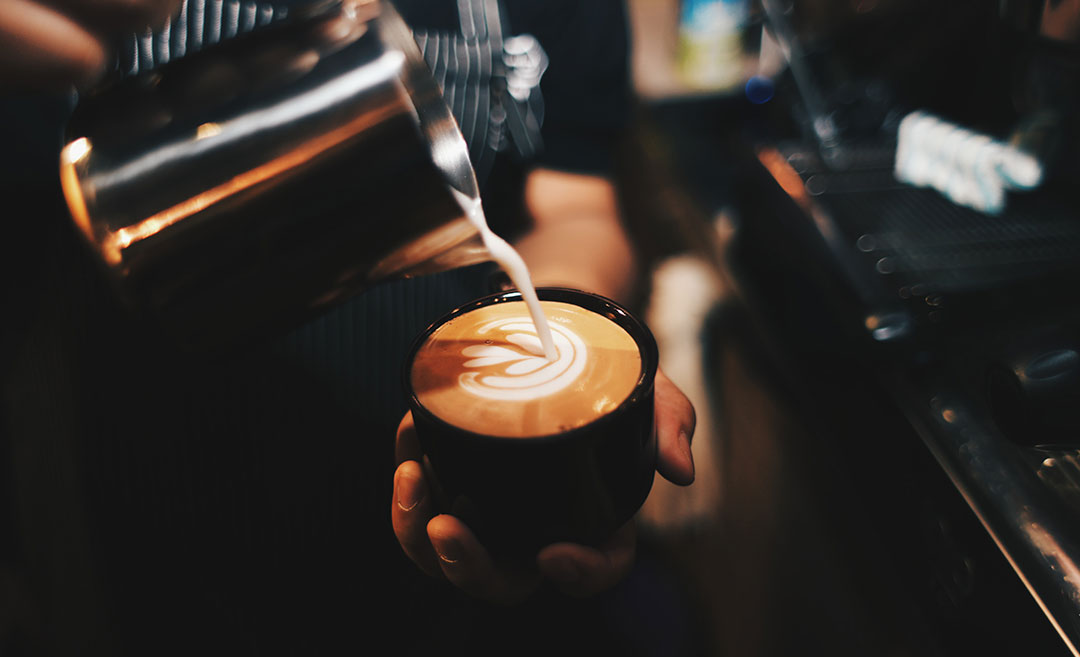 The cafe life truly has taken off in parts of Malaysia with trendy cafes cropping up all over the country. And Miri is no exception. While Kuching has seen an uptick in specialty coffee shops, Oil Town Miri indulges in treats for those with a sweeter tooth.
If you're hankering for a lazy tea-time evening in Miri, Chapter One is the absolute place to be. A library-themed café with a stunning array of cakes, you'll want to have a light lunch before heading over. Some must-try cakes include the Biscoff Cheesecake, Medovik Layer Honey Cake, and the Snowcheese Butterscotch Cake.

   Lot 2288, Jalan Marina 2 1, Marina Square 2 Marina Parkcity.

+60 85-680 691
 10am to 10pm
View this post on Instagram
Another spot to indulge in your sweet tooth? Moongrind Kingdom. The rustic, cosy ambience makes it a hipster scene where you'll find the locals hanging in the warm non-sweater weather afternoons, enjoying a spot of decadent desserts. Give the Kek Batik Indulgence a go to sink your teeth into a sinfully creamy chocolate flavoured batik cheesecake. Or if you're looking at some basics, the cracked and flaky on the outside, yet fudgy and chewy on the inside Chocolate Brownies is the way to go.

  Ground floor, lot 273, Jalan Brighton.

+60 16-897 2757
11:15am to 9:30pm (Closed on Wednesdays)
Cheesecake lovers, head on over to The Nest Café Lounge to be treated to posh interiors and an array of creamy bites. Order the refreshing Passionfruit or palate-cleansing Green Tea Cheesecake if you're looking for more traditional notes. But if you're feeling a bit more adventurous, do give their Avocado Cheesecake a go for a velvety smooth morsel of cake with every forkful. Those looking for some savoury to go with the sweet will be glad to know that they also serve up fluffy American Pancakes and crispy Bubble Waffles!

  No A-G18, Miri Times Square, Marina Parkcity.

+6 085-680 691
9am to 10pm
6. Delve deeply into the lush rainforest and dwindling caves
View this post on Instagram
A gateway to four national parks including Mulu, Niah, Loagan Bunut, and Lambir Hills, it is no wonder that Miri is among the most popular ecotourism spots in Malaysia. With each national park offering a different outdoor experience, get closer to nature by booking yourself a trekking day trip to discover the flora and fauna along the muddy jungle trails, bird watching, and more!
While on-site accommodation is readily available at each location, we recommend staying in Miri and planning your national park day trips accordingly. Unless, of course, you have your eye on the bigger prize that is the hard-to-reach Gunung Mulu. With three trekking routes, all of which will take two to three days to complete, the Mulu experience is not for the weak of heart, or thigh and calf for that matter, considering Gunung Mulu is the second highest peak in Sarawak.
Zafigo tip: As each national park comes with different experiences, including peak seasons and off-seasons, it is best to check ahead of your trip for the dos and don'ts of each location.
7. Catch some extraordinary sunsets and more!
View this post on Instagram
One does not visit what used to be a fishing village without catching a sunset or two. And while you're at it, make your sunsets extraordinary with the many spectacular beaches to choose from. Brighton Beach, also locally known as Tanjung Lobang, sits but a few kilometres to the south of the city and is a top recommendation from any local. Holding the title as the first public beach, you'll want to catch one of the spectacular sunsets Miri is known for from its piers that extend out into the South China Sea. Zafigo tip: If you're looking for a little extra magic, Miri's Seahorse Lighthouse is also just a short walk away.
Just a little way from Tanjung Lobang also lies the Coco Cabana, one of Miri's most popular attractions. An event space with a line-up of concerts, festivals, and other events on a regular basis, it also hosts food markets and art exhibitions on site. So if you're looking to keep yourself entertained while the clock counts down to sunset o'clock, the Coco Cabana is where you'll want to be.
If you're feeling like staying out a little past sunset, you might want to add Tusan Beach to your itinerary as well for sunset and post-sunset activities. Sitting approximately 30 minutes from the city centre, Tusan is popular with beach lovers and photographers for its white sandy shorelines against rugged cliffs and unusual rock formations. Once the sun sets over the horizon, lucky visitors might even get a chance to observe a rare natural phenomenon dubbed the 'Blue Tears'. It's when the sea begins to glow as tiny micro-organisms emit a bioluminescent blue light as waves hug the shore.
8. Experience the market life
View this post on Instagram
Like most Malaysian cities, you'll see a slice of local life over at its markets. Bursting with cultural insights and a chance to buy traditional souvenirs, Miri too holds an abundance of these local retail spots. From daily stalls offering produce and speciality handicraft to night markets with food, drink, and merriment, Miri has it all.
A landmark in town, the large and spotlessly clean Central Market offers a great selection of tropical fruits and vegetables. Check out Tamu Muhibbah, otherwise known as Tamu Khas, for ethnic produce like Bario rice, ambangar, and durian; or the Saberkas Weekend Night Market for regional street food.
For those looking at more long-term gratification, the Miri Handicraft Centre provides a variety of souvenirs to bring home. Think: palm, rattan, bamboo, and various other plants gathered from the forests and woven into works of art by members of the local communities. Take home a Bidayuh specialty that is the kesah mat – stoutly woven from rattan and beaten tree bark. Or perhaps pleated baskets by the Melanaus who are well known for using the leaves of sago, pandanus, and palms to make intricately plaited decorative items.
9. More cultural attractions
View this post on Instagram
With a diverse racial and ethnic make-up of 19 out of Malaysia's 28 main ethnic groups residing in Miri, there is no shortage of man-made cultural attractions. One such attraction includes the grand San Ching Tian Temple. One of Southeast Asia's largest Taoist temples, the San Ching Tian sits inside a tranquil garden with intricate dragon designs on its exterior and bronze statues of religious icons in its interior. With its elegant entrance and two-tiered orange roof, this is both an architectural and cultural wonder to behold.
Another place of worship to visit is the Tua Pek Kong Temple, which holds the record for the oldest Buddhist temple in Miri. Built by Chinese immigrants enticed by the booming oil industry, the temple is dedicated to the deity who protects overseas Chinese and their children. If your visit to Miri coincides with the local celebrations of Chinese New Year, you will be able to witness the temple and its neighbourhood areas in all its glory with street-wide celebrations filled with colour, noise, and energy.
Zafigo tip: Entrance to places of worship in Malaysia are generally free, but donations are often encouraged. Don't be surprised to find that you may be expected to remove your shoes before entering the temple as well, and as far as local customs go, be mindful of your photography, especially with the monks who will be present.
10. Turn up for the music
View this post on Instagram
It's no secret that Kuching has been host to the Rainforest World Music Festival that has brought performers and spectators to the region from all over the world since 1997. Hosted annually by the Sarawak Cultural Village near Mount Santubong, the festival is now one of the largest musical events in Malaysia. Not lagging too far behind though, is the music scene over at the city of Miri.
There are three music festivals in Miri; namely the Borneo Jazz Festival, Asia Music Festival, and Miri Country Music Fest. One of the longest-running Jazz festivals in the region, the Borneo Jazz Festival is an annual two-night event with performances by local and international jazz musicians at Parkcity Everly Hotel. The Asia Music Festival is also a two-day event featuring artists and musicians from Asian countries such as India, Taiwan, the Philippines, and Indonesia, and has attracted thousands of music lovers to the city since it was first held in 2013.
The Miri Country Music Fest, on the other hand, is a one-day event introduced in 2014. Unique to Southeast Asia, past performers have included country music bands from Australia, Singapore, all the way to Nashville, Tennessee. Other activities at this musical extravaganza include music and dance workshops, as well as stalls selling food items, games, and souvenirs. So mark your dates for these one-of-a-kind musical experiences over at Miri.