Quite often, we do not know about our rights as air passengers until we are forced to seek redress in the event any unfortunate travel-related incident occurs. One recent conundrum was shared by one of Malaysia's social media influencers, Audrey Ooi (more commonly known by her social media handle @fourfeetnine), who wrote a blog post about how her family's Chinese New Year holidays were ruined due to an overbooked flight.
If caught in a similar situation, do you know what you're entitled to as an airline passenger?
Thanks to the enactment of the Malaysian Aviation Commission Act 2015, the Malaysian Aviation Commission (MAVCOM) was formally established on 1 March 2016. This is an independent body that uphold the rights and interests of aviation consumers seeking protection and redress. It goes hand-in-hand with the newly-gazetted Malaysian Aviation Consumer Protection Code 2016, which outlines the rights of Malaysian air travellers. The Code, which is the first in our aviation industry, is intended to provide greater transparency and clearer guidelines on consumer rights in relation to travel-related woes such as loss of luggage, flight delays, and ticket pricing.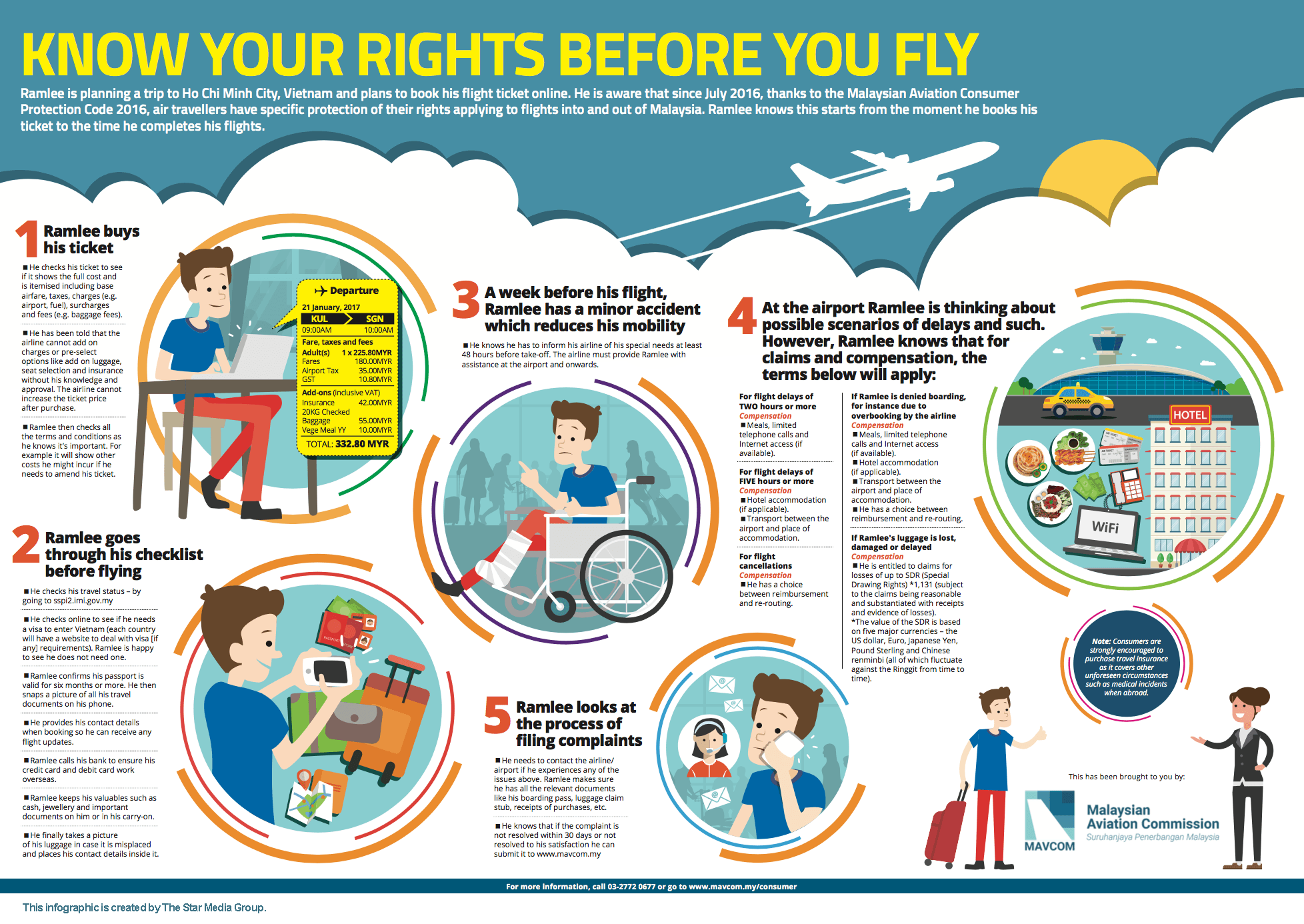 If you're travelling in Europe, thanks to European Commission Regulation EC261, your air passenger rights for delayed or cancelled flights are very good. Companies such as AirHelp can help you to quickly claim compensation from the airline in the event of a disruption. Here's a video with some more details of their 'Know Your Rights: Education in Air Passenger Empowerment' campaign:
These are 5 basic air passenger rights that Malaysian travellers ought to know:
1. Flight delays or cancellations
In the event of flight delays of more than two hours, affected travellers are entitled to meals, telephone calls and Internet access (where available). In the event of flight delays of 5 hours or more, travellers are entitled, on top of the above, to hotel accommodation (where necessary) and transportation to and from the hotel.
2. Denied boarding
If you are denied from boarding your scheduled flight, whether due to overbooking or operational issues, the airline is required to offer you meals, telephone calls and Internet access (where available), as well as hotel accommodation (where necessary), transportation to and from the hotel, and the choice between reimbursement of air ticket or re-routing.
3. Lost, damaged or delayed baggage
Should anything untoward happen to your luggage – lost, damaged or delayed – you can claim compensation with the airline by filing a written complaint. Do take note of these terms:
• If your baggage is damaged, or within 7 days of arrival.
• If your baggage is delayed, your complaint must be filed upon arrival or within 21 days of arrival.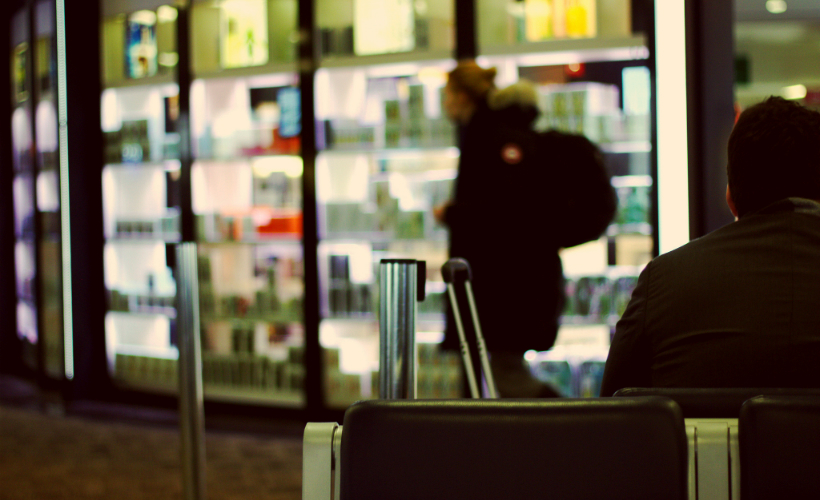 4. Communication of changes in flight status
Any airlines operating in Malaysia has the responsibility of ensuring that passengers are contacted immediately and promptly in the event of any changes in flight status.
5. Airfares and fees
Upon purchase of flight tickets from any airline, passengers should be aware of the breakdown of the fare, such as applicable airport taxes, charges, surcharges or fees, if any. It is also up to the consumer if they wish to opt in for additional services such as travel insurance, change of or selection of flight seats, additional luggage, and in-flight meals. These miscellaneous fees should not be automatically added on to your airfare.
Your first step to address the situations above is to file a complaint with the airline in question. But what if you don't hear back from them? After 30 days (from the date of submission), you can follow-up by filing a complaint with MAVCOM here.
Really, anything can happen during your travels. Be a smart and informed traveller, read up on your rights before you fly.