Meeting people when in a new city is not difficult but what if you're one who enjoys artistic and creative pursuits and want to mingle with like-minded folks? It's easy to obtain information on the hippest joints, but nothing beats local intel to bolster your experience of a city. Compiled from locals' recommendations in each city, here are some of the coolest hangouts around Asia that should be on your list.
Klang Valley (Kuala Lumpur & Petaling Jaya), Malaysia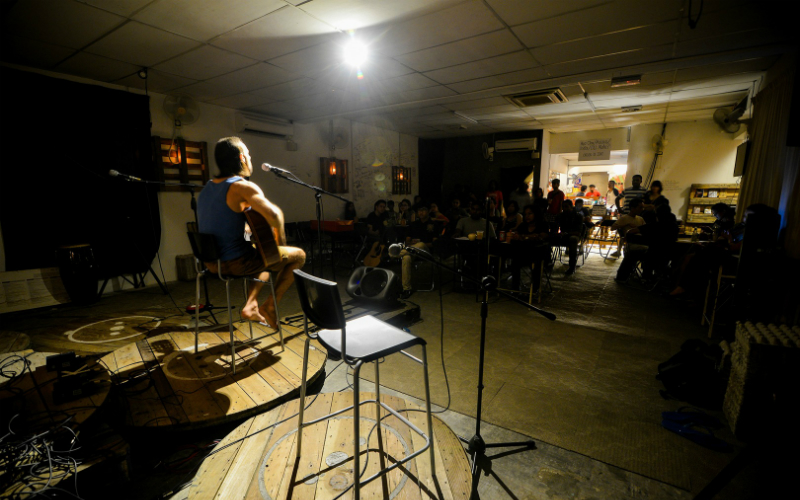 Merdekarya came up a few times while speaking to different friends from Klang Valley, Malaysia and that is why this local performance-cum-cafe is first on this list. They have a regular open mic night that showcases local talents.
If laughter is your thing, head to Crackhouse Comedy Club for a rib-tickling good time. There aren't many venues in Klang Valley dedicated solely to comedy, which makes Crackhouse quite unique. For jazz lovers, check out No Black Tie. It's been around for ages and still stands the test of time as a space for good music.
Bangkok, Thailand
With a good balance of Asian and Western influences, Bangkok attracts talents from all over the world and in a variety of fields. One such outcome from that blend is Rocket Coffeebar, opened by brothers Dannie and Ben-David Sorum to share the Swedish culture of fika (simply, taking a coffee break ). They've also partnered up with others to establish some of the city's trendiest haunts such as U.N.C.L.E, a cocktail speakeasy.
Another cool local spot is One Ounce for Onion, a hidden gem of a fashion cafe that is taking coffee to the next level. Not easy to find, but definitely worth it! Hang out here to bump into some trendy locals.
Jakarta, Indonesia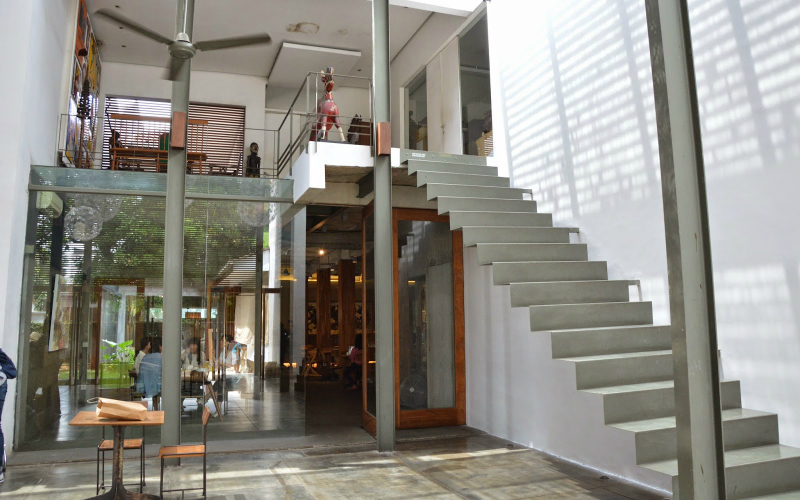 Start your day at Butfirst Coffee (Jalan Darmawangsa Raya No 4, Daerah Khusus Ibukota Jakarta Opens 7AM – 9PM daily) before heading to Suar Artspace for a medley of art workshops. Within its premise is a gallery, a shop selling locally-made products, and they also hold the occasional handicraft market.
Rub shoulders with local creative talents at Dia.Lo.Gue Cafe, where evenings are filled with live music while during the day, you can browse art exhibitions, attend workshops and of course, engage in dialogues on artistic matters.
Kathmandu, Nepal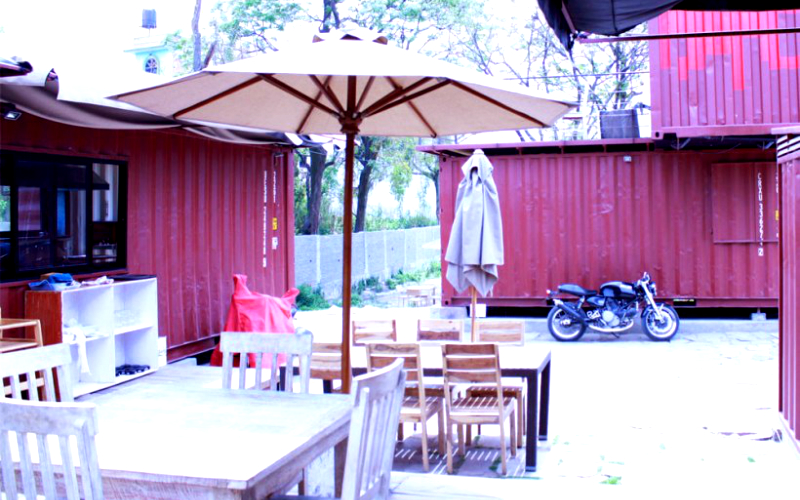 RS Moto is really a bike workshop but it also houses a space for film screenings, a shop that sells handmade products, a cafe for a quick pick-me-up, and an event space for concerts, because, why not? Clearly it's a hub for creative locals with skills to spare.
If you happen to be around when the Yellow House puts together its monthly Art Market, you're in for a treat. Stock up on art supplies, shop local designs, and catch some live shows.
Want to relax with a good cuppa? Make your way to the Garden Tea House, a small bakery that serves up freshly made baked goods in a relaxing environment.
Hong Kong, China
Hong Kong is the epitome of uber cool and Salon 10 reflects that well, a homey space for chilled out nights with interesting people. For a more back-alley-bohemian vibe, head to Club 71 (67 Hollywood Road), an unpretentious dive bar where journalists, directors, artists, writers and the likes gather for conversations over cheap beers. It's the exact opposite of glamorous, but you will meet interesting people. Spanish gin and tonic bar Ping Pong Gintoteria, on the other hand, serves up some East-meets-Mediterranean adventures. Choose from a wide range of imported gin, tuck into delicious tapas while striking up conversations with Hong Kong's cool crowds.
Shanghai, China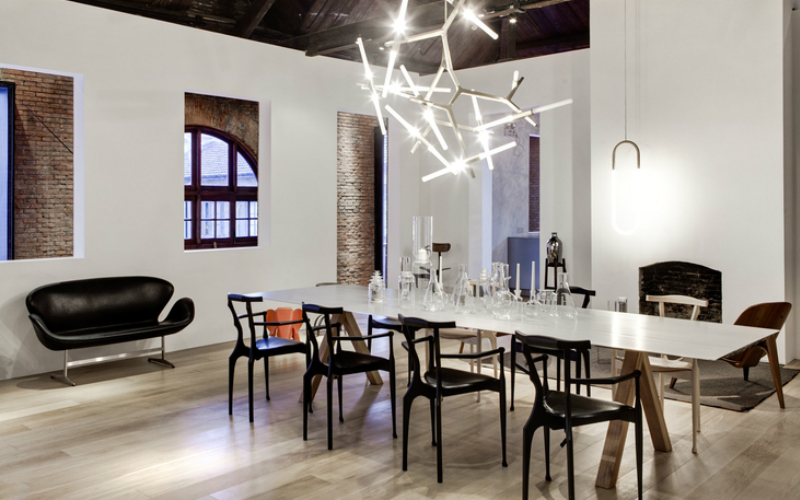 Shanghai is such a big, bustling place that it's hard to pin down just a few places to go to. The French Concession area is a good place to start. Wander around its leafy, tree-lined streets of this hipster part of the city. Get some Berlin-style underground techno at The Shelter, an actual WWII shelter turned club. You will also appreciate The Design Republic by Neri+Hu, which houses several design shops while functioning as a social commune for local creatives.
Singapore city, Singapore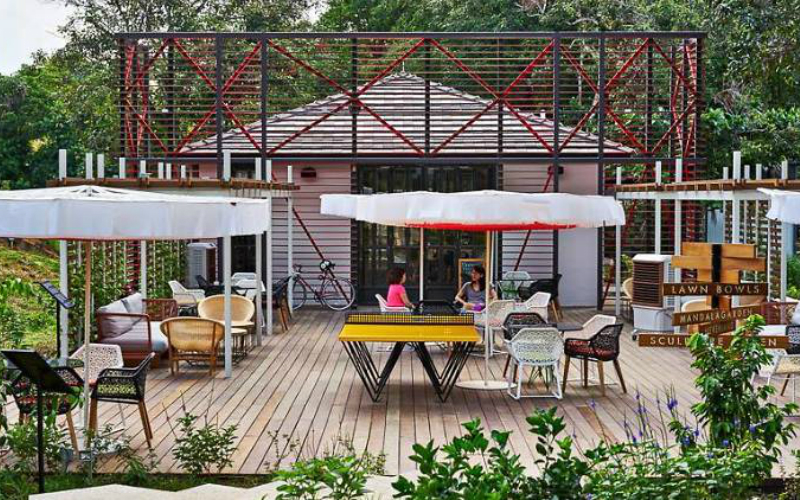 For a calm, relaxing time in the midst of lush greenery, check out Open Farm Community. The café serves food from using fresh produce from their surrounding garden and also hosts workshops and events that vary from urban farming to ice-cream making.
For some smoky BBQ goodness, Burnt Ends serves good food amidst a great vibe, and doesn't require reservations. Finally, get your caffeine fix at Common Man Coffee Roasters, a hip joint where you can also sign up for classes to learn more about your favourite beverage.

Read Next: