Nadia Hasbi is a woman made of many stories. Sit with her over a cup of coffee and her endless tales of adventures – and quite a few hilarious misadventures – will not cease to amaze you.
From being a corporate queen to starting her own enterprise, the founder of Fit Rebel has taken fitness freaks and yoga posers by storm with her collection of hand-painted batik sports leggings that add colour to any daily morning run. The witty and bubbly entrepreneur, who can add 'author' to her already-impressive resume with the release of her book, The Misfit Rebel, is also a very eager traveller.
Having travelled to over 20 countries, the #LadyBoss shares some of her pro travel advice for business travellers, adventurers as well as first-timers who are ready for a rebellious adventure, just as Nadia was when she first started travelling.
Learn the language before you head out. Then learn it again from the locals.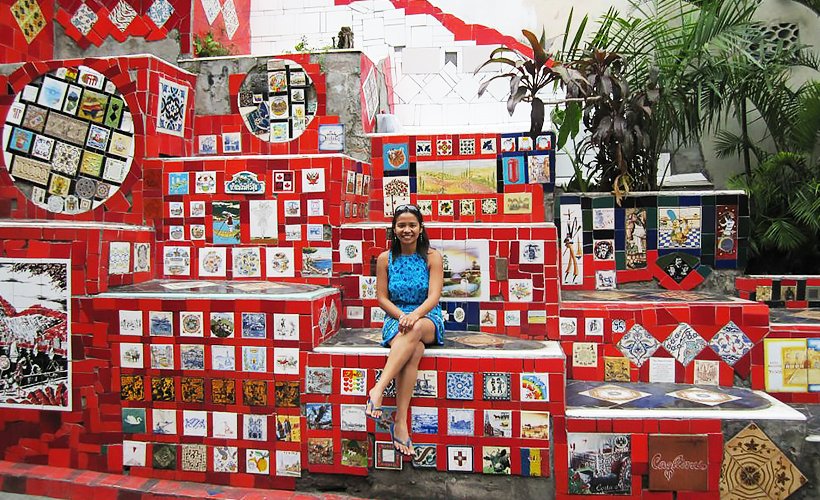 A former business development lead for Scomi Engineering, Nadia recalls the massive language barriers she had to overcome for setting up an office in Brazil. "A year before we flew off to Brazil, our team took some Portuguese lessons. On arrival, however, we realised that the locals have their own slang and our language skills were so poor, I couldn't even manage to buy a SIM card without a translator, let alone set up an entire office."
After three months of multiple language translations, Nadia and her team were finally able to set up operations in Sao Paulo. "If you're travelling overseas as an expat and plan to live there for a couple of years, get familiar with the language. Learn up some local phrases. That'll help greatly too!"
Don't be afraid to talk to strangers. You might just get fed.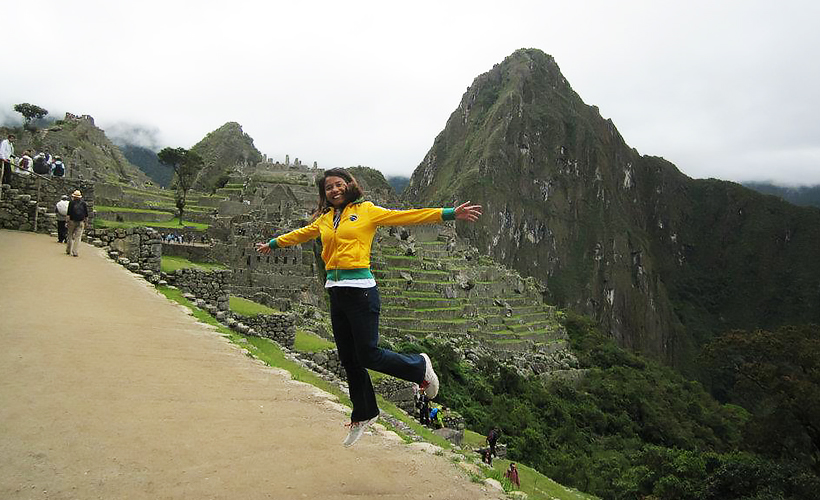 The gallivanter recalls a trip she made to Peru in pursuit of exploring Machu Picchu. With bubbling excitement, Nadia started a hike up an Inca trail to get a bird's eye view of the famous landmark. "On the hike, I befriended a fellow tourist from Australia and we began sharing our travel tales and tips. Once we reached the summit, I reached for my bottle of water and I suddenly realised that I did not carry any! Just as my stomach growled with hunger, my hiking buddy came up to me and offered some granola bars and a bottle of water. It was such a treat," says Nadia.
Often while travelling, we're afraid to befriend strangers, but you can't let the fear of unpleasant experiences spoil the fun of the present. "Getting comfortable with being uncomfortable is the first big lesson that travelling teaches you."
It's alright to go out in the rain and get wet. As long as you have a poncho.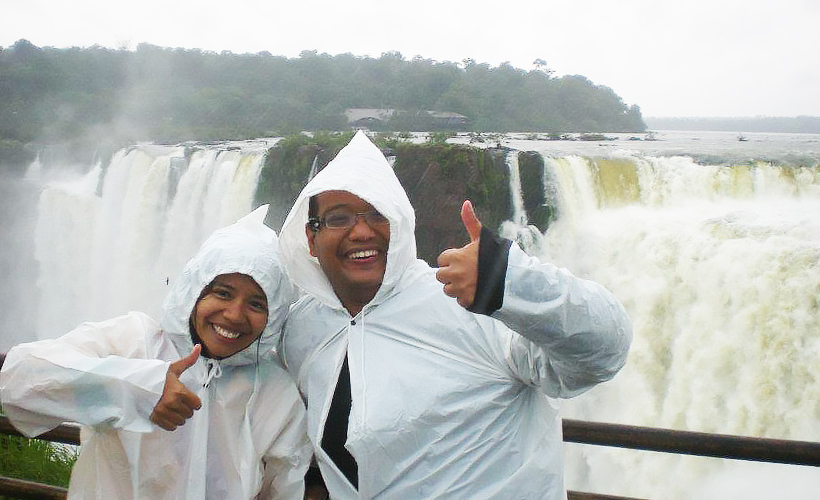 "On my 30th birthday, while I was still in Brazil, my brother and I planned a trip to visit the much talked about Iguaza falls. Unfortunately, it rained that day and I felt miserable knowing that we wouldn't be able to make it to the falls."
That's when her brother came along and pushed Nadia to be more adventurous and go out despite the rain. "Not only was the sight impressive, we even managed to take a speed boat across, even though we were soaked from head to toe. To most people, this might just be an ordinary holiday memory. For me, this small incident brought about a change of perspective – to let go of my inhibitions and to live through each moment. It's a mantra I now follow on all my travels. I just pack a poncho to not let anything stop me."
Explore and be open to new ideas. It might lead to an unexpected entrepreneurship.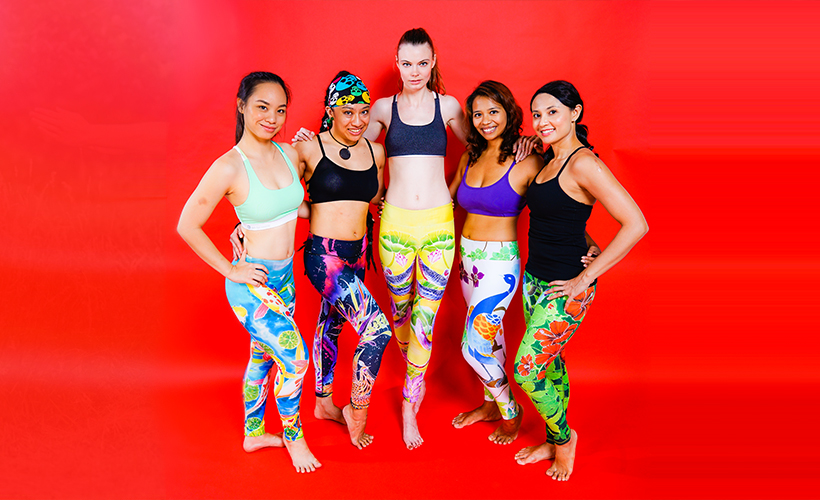 "Being an entrepreneur was never a part of my master life plan," reveals the yoga and sports fan. "It all started from a conversation with a friend in Malaysia who suggested I bring in some Brazilian wear to the local market."
After a lot of exploring and fashion-hunting, Nadia became one of the first retailers of Liquido, a Brazilian activewear brand. "I loved their style and designs. Starting an association with Liquido was actually what gave birth to the idea to launch my own activewear brand one day." That, according to the travel enthusiast, is what travelling does; it gives you inspiration and opens doors for paths you'd have no idea existed.
The first time is always scary. Especially when you have to carry 1000 toothbrushes in your luggage.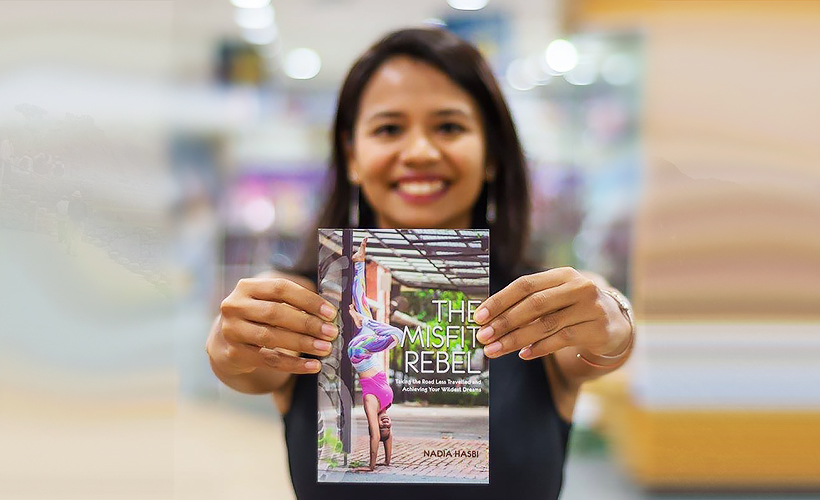 "My first solo trip was to Saigon [Ho Chi Minh City], Vietnam and happened in the most random manner imaginable. My then boss needed someone to go drop off 1000 packs of toiletries to his cousin, a hotelier in Vietnam, and was ready to sponsor the trip for the one who agreed. I can't believe I accepted," laughs Nadia. "It was so weird travelling solo for the first time with 1000 toothbrushes in my luggage! Nevertheless, the trip happened, and what an exciting experience that was. Planning my own itinerary, figuring out how to get from point A to point B and talking to people from different countries over a shared meal." Being 'suddenly independent' can be a nerve wracking emotion for many first-time travellers. Embrace it, says Nadia, it just gets better from that point on.
Don't worry about food. If you're Asian, you'll always find the best curry spots.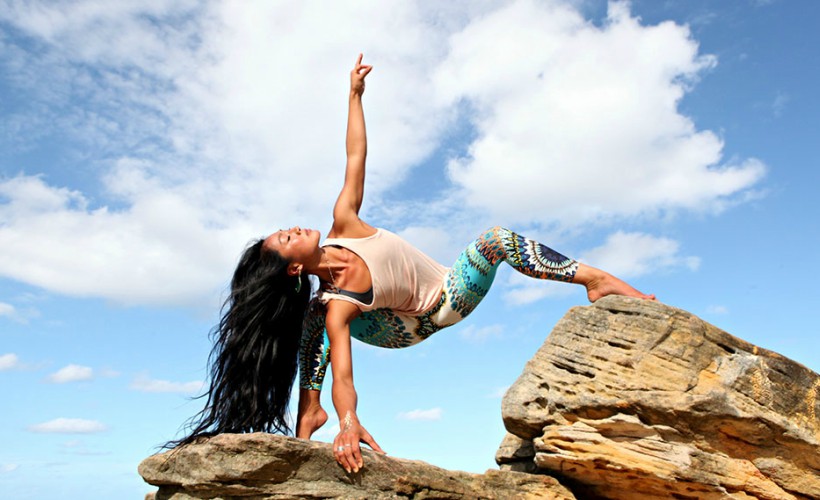 For many people, finding the right cuisine while travelling (unless you're very adventurous) can be quite a challenge, especially for Muslim travellers who only consume halal food. When questioned about her food choices while on-the-go, the seasoned traveller says she enjoys experimenting with local dishes. "But being Asian, I enjoy my curries very much. Weirdly, I always end up finding the best curry spots wherever I go." Just like on a trip to Salvador with her brother, the duo discovered mukeka, the Brazilian equivalent of a zesty seafood curry and ended up eating it every single day.
"When you are travelling, you're forced to lower your guard and focus on things that seem mundane in your daily routines, such as finding food. Just don't worry, go ahead and enjoy the moment," adds Nadia.
Years of travelling, working and living in different countries has made this Misfit Rebel a force to reckon with. The young entrepreneur, whose activewear brand is now garnering international recognition, says travelling will always be an integral part of her schedule and is gearing up for yet another exciting trip to be a part of the Carnival 2019 in Brazil.
Get all the latest travel stories from Zafigo. Follow us on Facebook, Twitter, and Instagram.