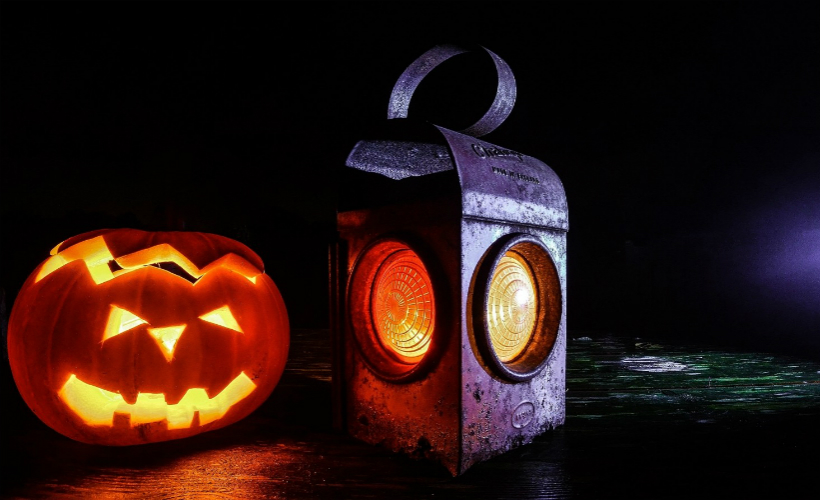 Crumbling wall villages, creaky Victorian mansions and thousands of years of folklore populated with ghosts, ghouls and demons are just some of the reasons Hong Kong is a great Halloween destination. Its unique history as a place where East meets West has garnered the city a reputation for Halloween activities.
From decorated shopping malls and themed menus to raucous street parties and elaborate theme park celebrations, here's a peek into some of the best Halloween events in Hong Kong for guests to make their way to.
Ocean Park Halloween Fest 2016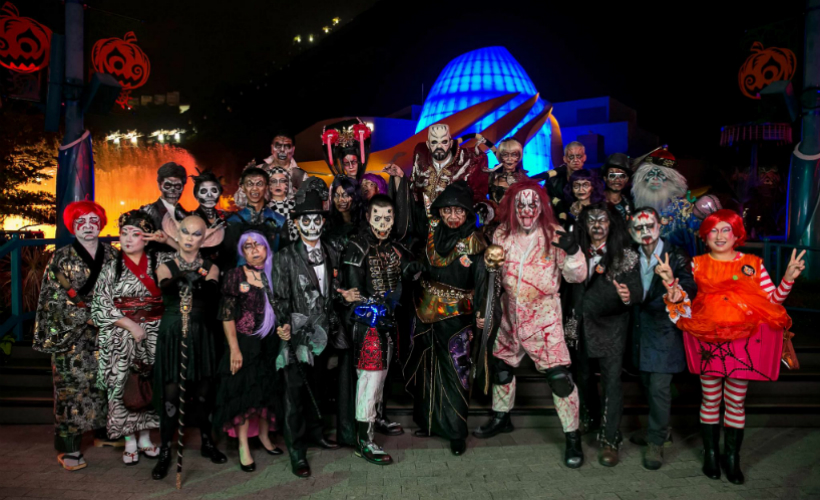 Get set for a whole-new level of extreme frights and a fantastical mix of spooky delights this year at Ocean Park Halloween Fest 2016. Asia's largest Halloween celebration is putting the finishing touches on ten all-new unique experiences at eight haunted attractions for its highly-anticipated launch. And to offer guests even more immersive and interactive experiences, a series of brand-new offerings, ranging from Scare Zones or Secret Rooms designed exclusively for Halloween Fest Premium Ticket holders, to the Halloween Fest App, Halloween Ghost Hunt, will kick the Halloween fun up a few notches.
For a bit of deadly dazzle, the rave-party-themed Club Blood will invite guests to reveal the darker side of the party host.
The public can experience Halloween Fest on 17 selected dates from 2nd – 31st October, beginning at 10AM each day, and all the way to 11PM. Thrill seekers and horror aficionados can enjoy all the fun and fear of Halloween Fest with one admission ticket (HKD385).
Guests can also book the Halloween Fest SkeleFun VIP Tour, which will feature a wealth of exclusive offerings, such as an exclusive visit to the Halloween Make-up Centre, access to Secret Rooms at selected haunted houses, a rare opportunity to sit for a ghost-themed special-effects make-up and costuming session, and priority access to all haunted attractions and rides before and after the tour.
Ghostbusters comes alive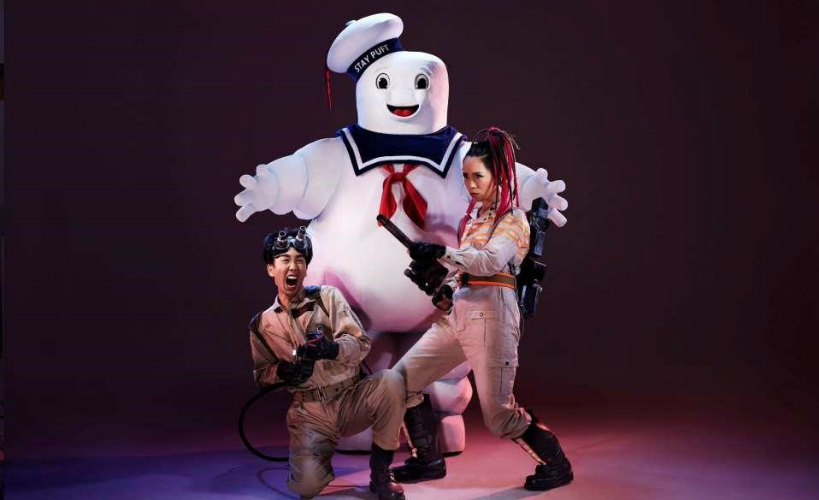 A tribute to one of the spookiest and most hilarious films in Hollywood history, Ghostbusters Live!, will offer guests of all ages an opportunity to explore the extensive Ghostbusters world like never before. Guests can 'live' the iconic scenes from the brand-new Ghostbusters movie, which made its debut this summer; from the eerie mansion or the haunted subway, to New York's Times Square. Located inside Ghostbusters Live!, Ghostbusters Academy will offer an ultra-fun ghost-hunting experience which is completely different from the rest of the haunted house. It will be the perfect backdrop for 'spooktacular' photos
Haunted houses for guests of all ages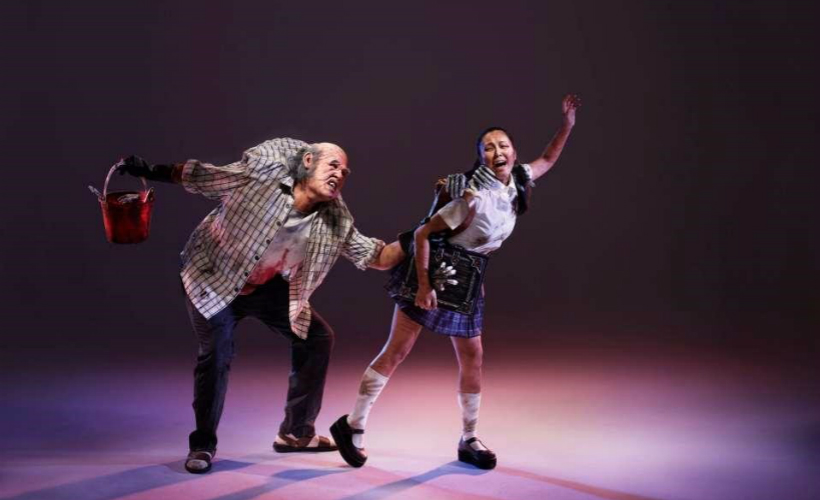 Other haunted houses will include School of Shadows, a ghostly abandoned school full of horrible tales; the Legendary Palace / Palace of Death, this year's transforming attraction – will be a glamourous castle by day and deadly trap by night; and Sugary Spook Village – the longest outdoor walk-through trick-or-treat trail in Hong Kong where kids and adults can fill their goodie bags to the brim with Chupa Chups, Mentos candies and Tim Tam chocolate biscuits.
The dark side of Hong Kong Disneyland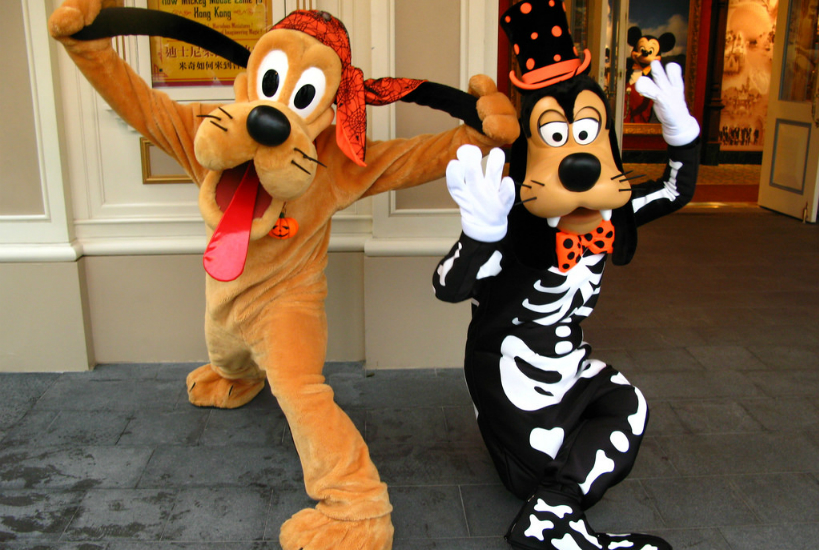 From September 15 to October 31, Hong Kong Disneyland will present 47 days of Disney Halloween Time, an all-new Halloween experience that changes throughout the day and evening for everyone! Get ready to step into the darker side of Disney stories – all with a fun and wicked twist.
The new King and Queen of Halloween Time, Mickey and Minnie, will host a grand Halloween celebration like never before, but watch out for the Disney Villains as they join forces to turn the park upside down, spreading mayhem wherever they go!
During the day, Mickey & Friends are ready to show-off their brand-new Halloween attire, and invite young guests to join in Mickey & Friends Costume Party, as well as present the jovial Halloween parade, Mickey's Halloween Time Cavalcade. Watch out for Disney's fearsome villains who will slowly but surely take over the park when dusk falls, transforming the night parade into Villains Night Out! Make way for the Evil Queen and Jafar as they tower over the crowd, along with the eerie laugh of Maleficent, echoing through every corner of the Castle. Only the truly daring should step into The Nightmare Experiment as a spooky professor will guide guests through a nightmarish journey in The Pavilion to escape the arch-rivals of our Disney heroes. Meet your favourite Disney Villains at the Villains Gardens as they take over the Fantasy Gardens and dare guests to come close for a photo. The Disney Trick-or-Treat Booths in the gardens will also dish out fun performance treats, but do so at your own peril as their evil is unmatched.
Halloween street parties at Lan Kwai Fong
Being the pioneer of Halloween street parties in Hong Kong, Lan Kwai Fong is one of the largest and loudest outdoor hot spots for Halloween celebrations, so if you're not dressed up in an outlandish costume and scarily inch-thick make-up, you may be eaten alive! Come October 31st check out the special Halloween make-up services at No. 1 Lan Kwai Fong to turn yourself into one of the wicked elves and join the crazy monsters who are going to conquer Lan Kwai Fong this October to celebrate.
To make the occasion more festive, Lan Kwai Fong developed the "LKF Monster Mash" Halloween ghost-hunting app, as the whole city will be "Catching Zombies, Winning Rewards". "LKF Monster Mash" app is an interactive game in which players go on a rescue mission, aiding protagonist Megabeats to find her girlfriend Candy, who is captured by the Wicked Witch. Through the map and hints in the app, players will be covering different hotspots in Lan Kwai Fong in order to track Candy down while catching challenging zombies. For each zombie captured, players will earn a fantastic dining or entertainment offer, with a chance to win Delta Airlines' return tickets for two to America, leading to a fun-packed Halloween among Lan Kwai Fong's distinct dining destinations.

Read Next: