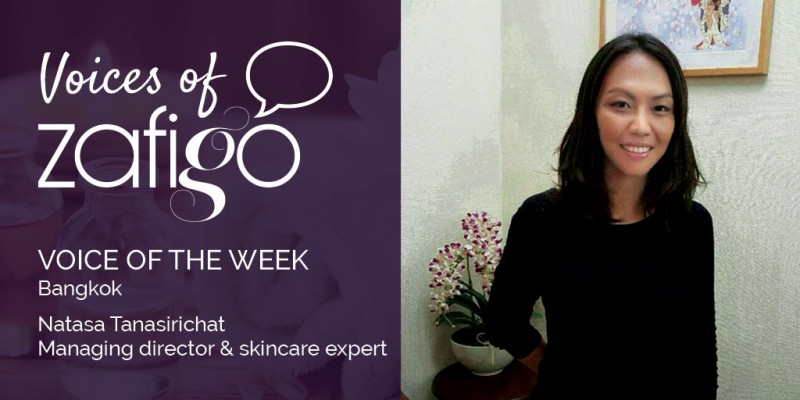 Natasa shares her best beauty advice for travellers to Bangkok
---
Natasa Tanasirichat has lived in Bangkok for most of her life. The managing director of the Natasa Clinic, she is an expert in skincare and hair removal. With her flawless skin, she is a walking advertisement of tried-and-tested skincare methods.
She shares her best beauty advice for travellers to Bangkok:
High quality treatments at low prices
"A lot of comestic and beauty salons, spas and clinics in Bangkok have high quality equipment and well-trained professional staff. I recommend trying out laser hair removal, anti-ageing laser treatments, or even dental treatments. There are also detox and meditation options at health and wellness centers if you want to try something new. Plus these services in Thailand are much cheaper than in many other countries."
Tip: Check out the

Natasa Clinic

for laser hair removal, facials, and other popular skin treatments from Japan
Ask locals for recommendations
"Always start by asking friends and colleagues. There's nothing better than a personal recommendation. Of course, location is important so when walking around your hotel, stop in and look at interesting salons. Check to see if it is clean, how many other customers are around, how do staff members treat customers, in addition to looking at the price and equipment. A clinic or spa that has a lot of bookings may be inconvenient for your schedule but is often a guarantee of high quality."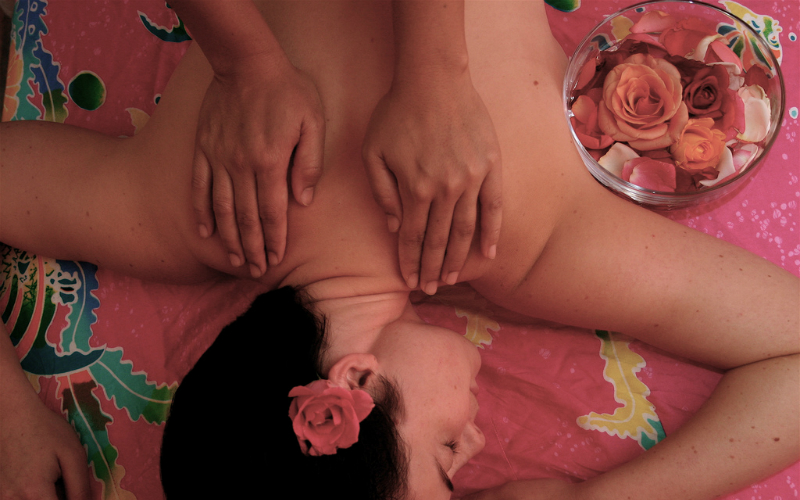 Go traditional
"Try a traditional Thai massage or a Thai herbal ball massage. The traditional herbs used in the massage balls and poultices help alleviate pain and are even more relaxing than a normal massage."
Feed your skin right
"The most important thing is to eat the right food because your skin reflects how healthy you are on the inside. Asian food stalls can be friendlier to your skin because they have a lot of green vegetables, herbs and teas which are high in anti-oxidants. Also, Thai food includes less dairy which is known to have hormones that may aggravate acne or skins problems. Ultimately, there is no answer to getting great skin. It is a process of good habits, a balanced diet and commitment to your skin routine. If after you've tried everything, make an appointment with a dermatologist for a more personalised plan of attack that can take into consideration your travels and lifestyle habits."
Tip: Check out

this article

for Thailand's top 5 dermatology clinics
In Voices of Zafigo, we ask local women to give us their top recommendations on a particular subject or area of interest in their city. If you'd like to be featured in this section, drop an email to [email protected] with the subject line 'I want to be a Voice of Zafigo for my city'.

To find out more about Bangkok, read Zafigo's City Guide here
Read more Voices of Bangkok
Get all the latest travel updates from Zafigo. Follow us:
[button url="https://www.facebook.com/zafigo" size="small" value="Facebook" color="#94288e"]  [button url="https://twitter.com/ZafigoAsia" size="small" value=" Twitter " color="#89c44c"]  [button url="https://instagram.com/zafigoasia" size="small" value="Instagram" color="#14afa9″]