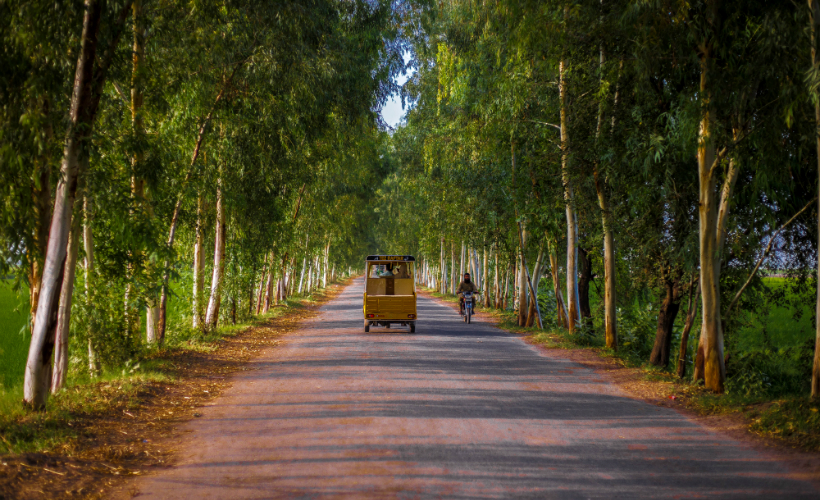 Hold on to your seat because a myth buster is coming your way: Pakistan is totally safe for female tourists?
Pakistan is a land of rich history, vibrant culture, scenic landscapes, sky-kissing mountains, finger-licking good food, friendly locals, and unparalleled diversity. In terms of law and order, if that's a concern for you (and understandably so), things are actually much better than you'd expect. All of the country is safe to travel to, except for the area near and around the Afghan border.
So, if you're a female wanderer who's finally ready to visit this South Asian nation, we've compiled a list of must-see places for your perusal along with some tips to help you stay safe on Pakistan's roads and in hotels.
Research about your destination
Before beginning your journey, use the internet to be sure of exactly where you'll be heading to. If you've got some friends in Pakistan who can keep you company, that's well and good. However, if you're travelling on your own, then make sure you book your hotel rooms and plot out your travel route beforehand.
Also, be sure to pack smart and pack right. Take into consideration the weather and/or how much shopping you'd like to do. In case you have excess luggage, don't worry about it, you can always opt for a reputable cargo company from the UK to Pakistan.
Wear outfits in line with the local culture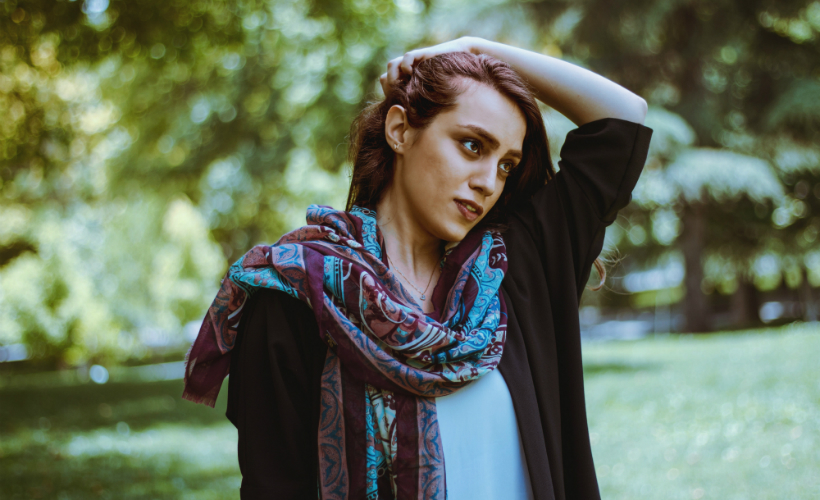 Like any other country, Pakistan has its unique culture and traditions. Since it's a Muslim country, there are dress codes considered decent and acceptable. Therefore, if you want to blend in, thake your cues from the locals and dress like them.
Make your intuition your best friend
Never underestimate the power of intuition. While travelling through Pakistan or any other country, always listen to your gut. If you find yourself in a scenario reeking with uncomfortable vibes, trust your intuition and walk away.
Be aware of the local emergency numbers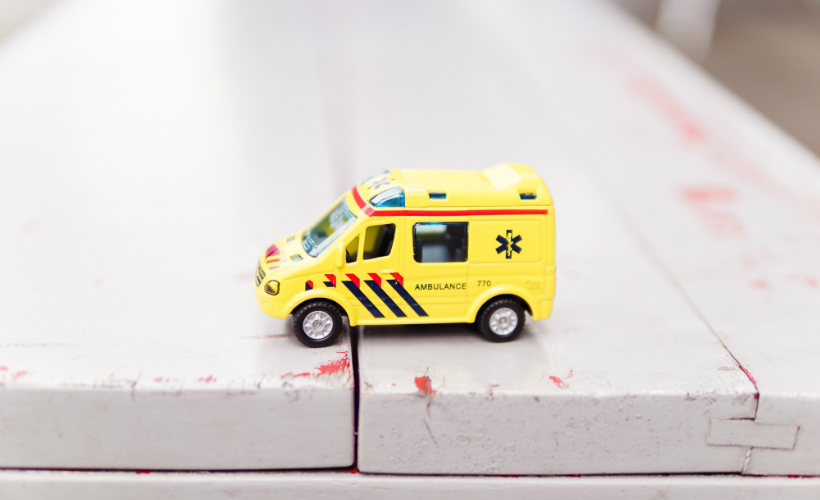 Regardless of the country you're visiting, it's imperative to keep local emergency numbers saved in your mobile phone and laptop. There are several emergency numbers in Pakistan for different rescue services.
Seek advice from locals
Who can give you better advice than the locals? Pakistanis are super friendly and they love making travellers feel at home. So if you're confused about visiting a place, ask a local Pakistani and he or she will likely guide you. If that fails, or if language becomes a barrier, you can always look to online platforms for advice.
Must-see tourist spots for women in Pakistan
Shahi Qila Lahore (Lahore Fort)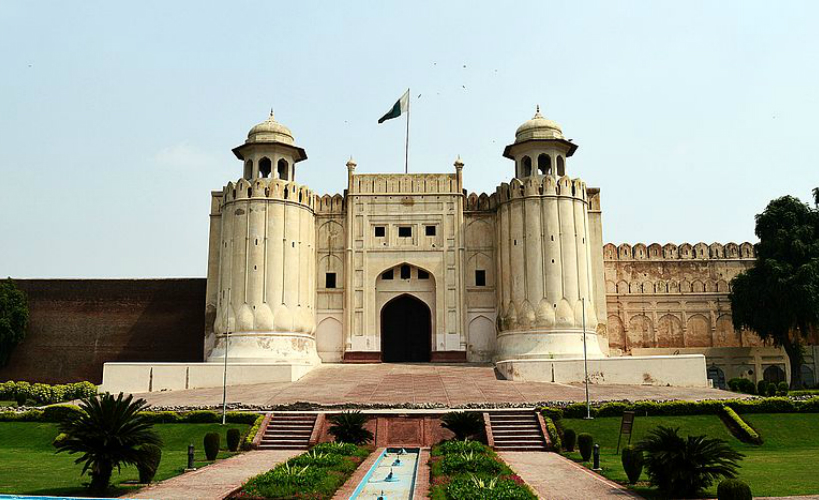 The subcontinent was ruled by Mughals for hundreds of years, which explains why it's full of the architectural splendours reminiscent of their era. Shahi Qila Lahore is one of them. The magnificence and grandeur of the fort will amaze you. It's located in the north-western part of Lahore in the premises of the Walled City and is on the list of UNESCO World Heritage Sites.
Malam Jabba
Malam Jabba is Pakistan's first ski resort and it's absolutely mind-blowing. Being a part of the magnificent Hindu Kush Mountain range, Malam Jabba is a place you cannot afford to miss out on.
This breath-taking hill station is located at a height of 8700 feet above sea level. There are a number of well-established hotels for tourists to stay at, including the Pearl Continental Hotel.
It's heaven for ski lovers, as the slope from Malam Jabba to Swat Valley is absolutely mesmerising, thanks to the landscapes and views you get to witness on the way down. Plenty of female tourists visit Malam Jabba each year and quench their thirst for ski adventures.
Hunza Valley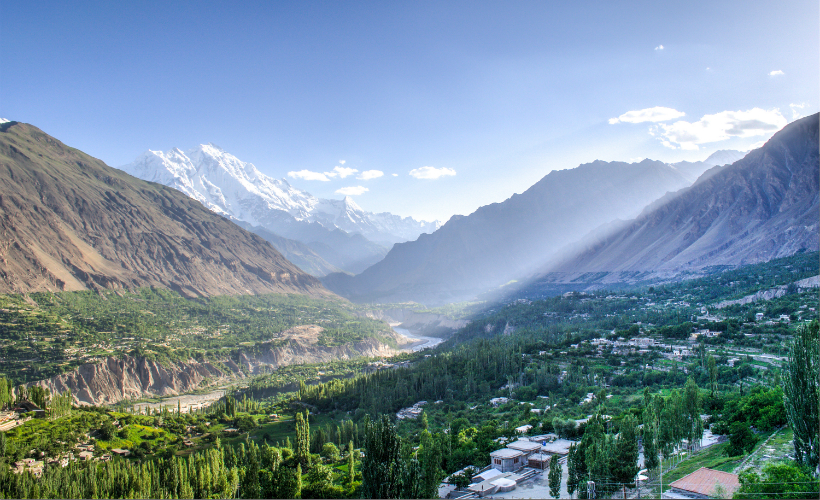 The Hunza Valley is located far north of Pakistan in the lap of the Karakorum Range. It falls on an intersection of the old Silk Route, now replaced by the Karakorum Highway, and is sometimes also called the eighth wonder of the world. The best season to visit this stupendous valley is in the spring, when its fruit trees get laden with beautiful white flowers. A popular spot among foreign tourists, it's a scene you won't want to miss out on.
Kalasha Valleys
Situated in the chitral District of northern Pakistan are the Kalasha Valleys. Kalash Valley is one of the best vacation spots in Pakistan. The area offers a unique experience for tourists thanks to the unique culture, religion, and traditions you'll find here, like their lively festivals. The locals are of Greek origin, and are descendants of Alexander the Great's troops who opted to stay here in the 3rd century BC.
Islamabad
A list of Pakistan's safest tourist spots isn't complete without mentioning its capital city. It's one of the country's most peaceful cities, hemmed by awe-inspiring scenery and trek-worthy mountains. Without a doubt, this city is the go-to destination for tourists after Lahore.
Once you enter Islamabad, you will find many beautiful and jaw-dropping places to visit, such as the Faisal Mosque, Margalla Hills, Daman-e-Koh, Lok Virsa Museum, and the Zero Point Interchange. Of course, there are a number of 4- and 5-star hotels to choose from for accommodation, and also numerous restaurants offering local and international cuisine.
The Karakoram Highway
It's a rare thing to be on a ride and not want it to end. If you're taking a road trip, consider getting on the Karakoram Highway, and you'll want to stay in the car forever. While travelling over this road, you'll have the chance to witness nature at its fullest with it's incredible scenic views.
This engineering marvel is a 1300-kilometre national highway that starts in Abbottabad and goes on to Khunjerab Pass where it connects Pakistan with China. Since many Chinese engineers worked on the construction of this road, it's often called the China-Pakistan Friendship Highway.
Wagah Border
The subcontinent was divided in 1947 into Pakistan and India, leaving many marks on both sides of the border. At the Wagah Border is a small town located on the outskirts of Lahore on the Pakistani side and Amritsar on the Indian side.
This town is known for a flag-lowering ceremony held along the gates of the border between Pakistan and India. This ceremony occurs daily in the evening, and attracts thousands of visitors from both sides. There is a separate seating area for ladies.
Rural areas
There's no denying that one of the main reasons for tourism is getting to experience the native culture of a foreign land. A whopping 60 per cent of Pakistan's population lives in rural areas very close to nature. There are a number of villages where you can experience a more rustic and traditional lifestyle.
Consider visiting Saidpur Village near Margalla Hills, Islamabad. This historic Pakistani village is home to a diversity of buildings, such as Hindu temples and Sikh gurdwaras. The authorities have turned this village in to a model village, so you'll find a number of good restaurants and tourist attractions.
According to ilmibook, this village was gifted by Said Khan to the wife of Mughal Emperor Jahangir. Even in those times, Saidpur was famous for its lush green gardens and natural appeal. These characteristics are what attract a lot of local and foreign visitors throughout the year.
So, what are you waiting for? Pack your bags and embark on one of the most awe-inspiring journeys of your life.
Get all the latest travel stories from Zafigo. Follow us on Facebook, Twitter, and Instagram.