We live in the tech era. From smart homes that practically run themselves to smart apps on our phones that book our dinner reservations, we're surrounded by technology all the time. It goes without saying that technology has seeped into the booming travel industry and is revolutionising the way we explore the world.
Enhance your travel experiences this year and check out our list of smart travel gear you won't be able to resist buying:
AMPL Smart Bag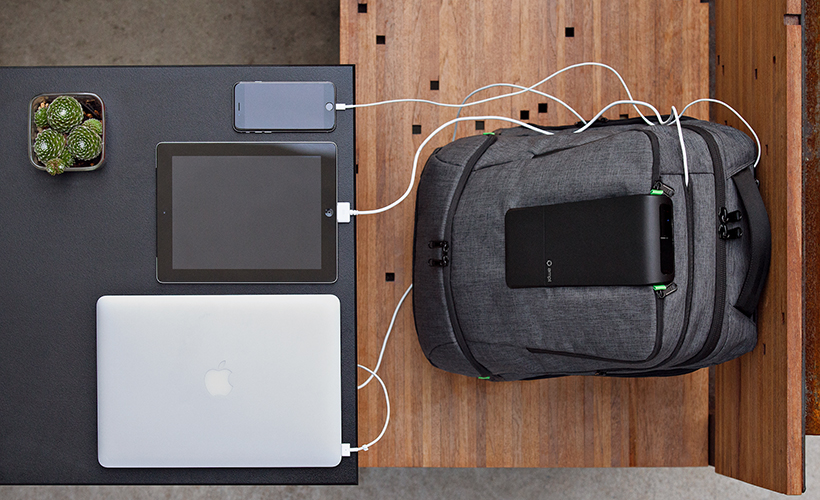 Launched in 2015, the AMPL Smart Bag continues to be a hot travel favourite!
The Bluetooth-ready Smart Bag is a backpack designed for the business traveller and can simultaneously charge seven devices while you're on the go. The bag is built with a base battery that charges to its full power in 1.5 hours and powers your smart phones and tablets two times faster than conventional charging ports. The best part of course, being that a single cable charges the bag and all your devices. You can easily monitor and control your gadgets charging levels at your fingertips by downloading the AMPL SmartApp on your phone. The app will even send you a notification in case you leave your bag behind!
What makes it a great buy is the shock absorbent and water resistant base that protects all your gadgets from damage and unpleasant weather. With a storage capacity of 29 litres, the AMPL smart bag is ushering in a new age of travel for tech geeks without compromising on convenience and style.
goTenna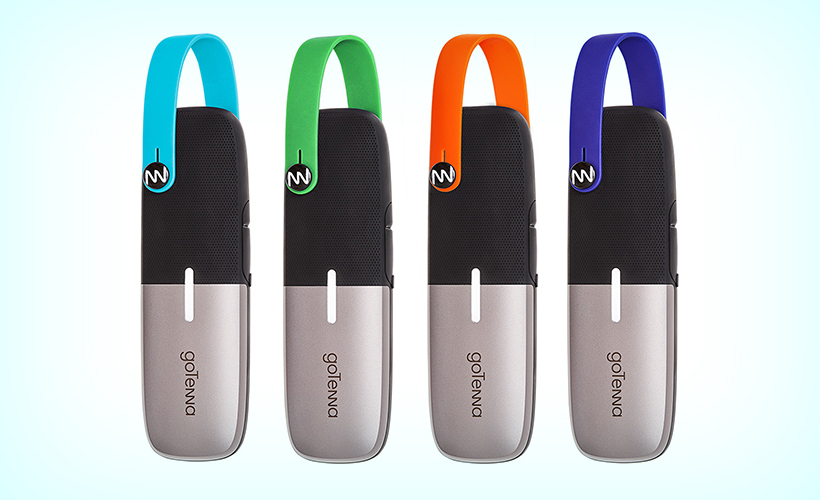 Picture this: You're travelling somewhere remote and have to make an urgent call or need the assistance of your GPS. But as luck would have it, your cell phone loses signal at that precise moment. Has this ever happened to you?
With goTenna you can stay connected without having an active mobile reception. The goTenna is a plug-in phone device that uses smart protocols and radio waves to send messages off-grid. Simply pair goTenna to your smartphone via Bluetooth and using the goTenna app you can communicate with fellow adventurers who are several kilometres away. The application allows sending text messages, conducting group chats and even sending and saving locations as you explore unknown terrains.
CamelBak All Clear UV Purifier Bottle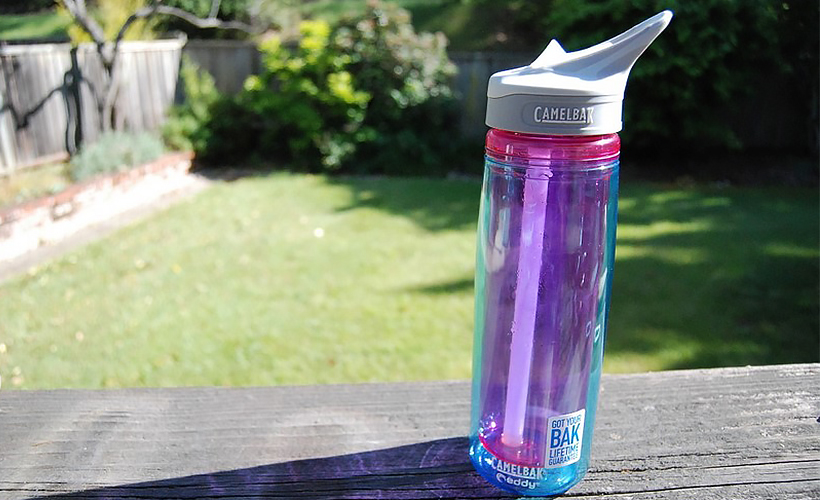 We all know the importance of maintaining good health when travelling. Despite necessary precautions, sometimes travellers fall victim to colitis or other indigestion-related issues. More often than not, these ailments are caused by unclean drinking water, and who'd want to spend their holiday recovering instead of enjoying?
The CamelBak All Clear UV Purifier is one such device that provides you clean drinking water in under 60 seconds. The bottle is fitted with rechargeable lithium ion batteries and uses UV light to neutralise viruses and bacteria in water, transforming it into pure drinking water. It's charged easily using a USB port and can be used for about 80 cycles before it needs to be charged again.
Besides providing you with clean water, it helps to save on what you'd normally spend on buying bottled mineral water, making it a great device for backpackers and budget travellers.
Bragi The Dash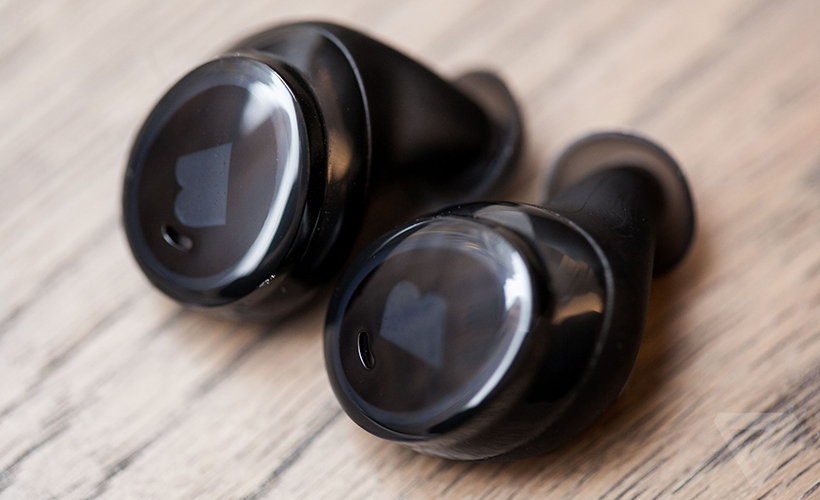 The Dash by Bragi represents a new generation of wearable tech. Not only does it have the capacity to store up to 1000 songs in its in-built memory, these wireless ear buds is also a fitness tracker, able to monitor one's heart rate, calories, oxygen saturations and other vitals via built-in sensors. For a more futuristic experience, you can connect the ear buds to your phone via Bluetooth and enjoy its gesture interaction feature that allows you operate your smart phone using simple gestures. So basically, you can nod your head to accept a call or shake to decline. Along with its premium technology, these ear buds are ergonomically designed to fit ears of all sizes and are also waterproof.
Swimming in the ocean with your favourite music blasting through? Yes, please!
Delsey Pluggage
If our phones, computers and cameras can be smart then why not our luggage too?
Although it's only slated for release this fall, this suitcase is definitely one to watch! Meet the Delsey Pluggage – the smart suitcase of 2017 that comes with interactive self-weighing, tracking and locking functions. This smart travel bag also has an in-built charging system, an interior lighting system, and even a speaker, eliminating the need to bring along a portable one. With the Delsey Pluggage app you can monitor five of your suitcases at the same time and even receive phone notifications when your bag finally arrives at an airport's luggage carousel.
With this amazing technology, lost luggage and overweight suitcases will soon be a thing of the past.
Lume Cube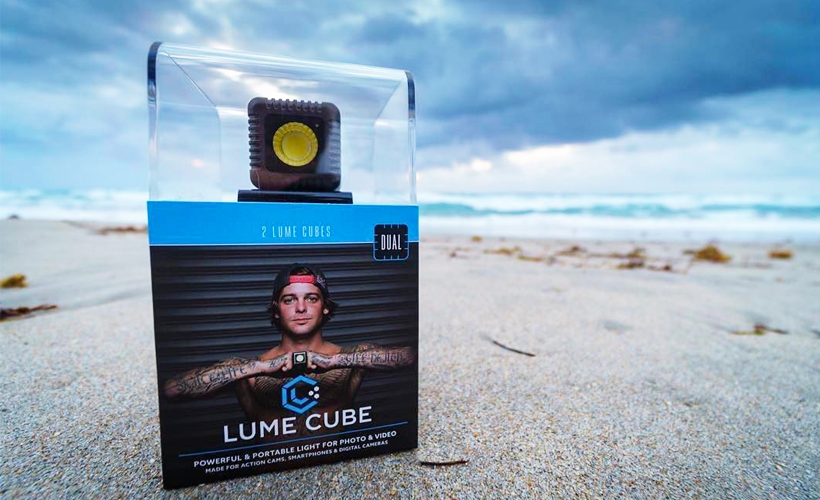 This is one for all you travel videographers, photographers and travel bloggers out there! Even the aspiring ones.
The biggest challenge faced by videographers is probably creating appealing video content in low light conditions using a smart phone. The Lume Cube functions as the brightest external flash and video light source for Android mobiles, iPhones and GoPro cameras. So say goodbye to those grainy and dark visuals as the Lume Cube opens up a world of endless creative possibilities!
You can easily connect and control up to five devices with the Lume Cube app on your smart phone with the freedom to select brightness levels and the flash time you need. Besides being waterproof, lightweight and durable, the Lume Cube is also convenient, as it charges with a USB cable.
Ostrich Pillow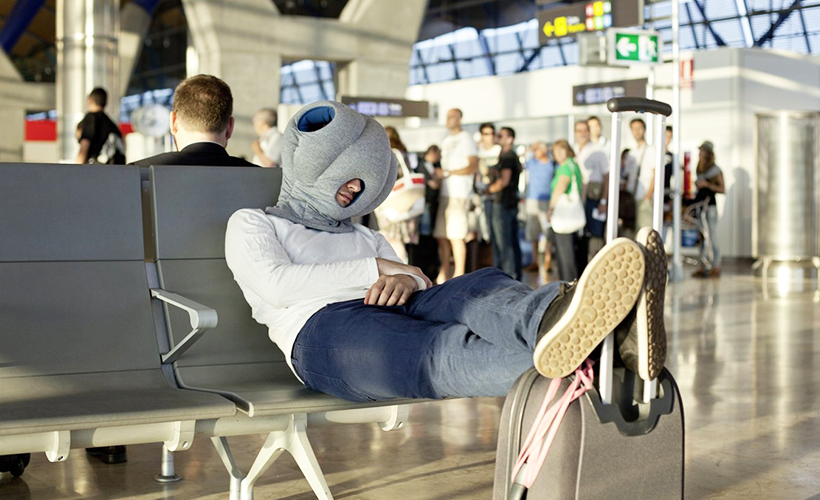 Whether you're someone who has trouble sleeping on long haul flights, or simply enjoy sneaking in a little siesta at work, the Ostrich Pillow may be just the thing for you.
Designed by Kawamura-Ganjavian Studios, the Ostrich Pillow is the hybrid of a luxury pillow and a balaclava, in which wearers can rest their head and hands. The original purpose of the product was to help office workers take a power nap in the middle of the day without being disturbed. This bizarre product soon became a hit among travellers as people started using it to beat jet-lag and to sleep better on flights. The pillow provides a micro sleeping environment and has a soft interior that allows you to snooze without being distracted by noise, light, and other things going on around you.
Which one of these would you get?