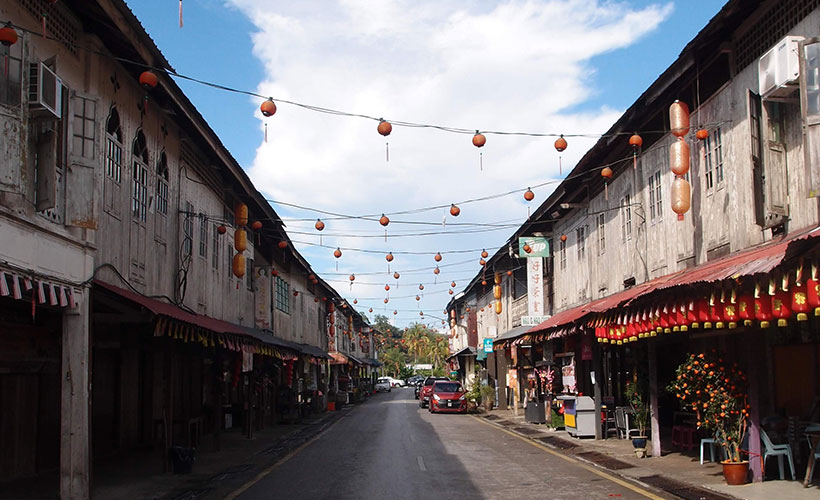 Siniawan is a survivor. At first glance, the town is tiny and nondescript. Situated just 30-minutes' drive out of Kuching in Sarawak, Malaysia, it is easy to miss. But its sleepy facade belies its rich history. Its peaceful surroundings offer only a whisper of its survival story.
Time was not kind to Siniawan. The major highway bypass took away visitors. Jobs in major town centres stole its young. Then to seal the final nail in the coffin, flash floods in 2009 nearly wiped the town off the map.
Siniawan's story did not end there. With the help of the Sarawak Heritage Society and local government officials, determined locals painstakingly restored Siniawan's early 19th century shophouses to their former glory.
By 2011, the town was recovering. To attract visitors, a weekend night market was started. With its quirky but oddly charming country music entertainment, local hawker fare and bustling atmosphere, locals flock to Siniawan in droves weekly and tourists are only just starting to catch on.
Rebellion, Rajahhood and the theory of evolution
Siniawan's history is inextricably tied to the reign of Sarawak's "White Rajah", as this was where British adventurer James Brooke helped the Sultan of Brunei put down a rebellion, winning him the appointment "Rajah of Sarawak" as a reward
To protect his new people, Brooke built Fort Berlidah just outside Siniawan. This was followed by a bungalow at the summit of nearby Serembu mountain to stand watch over the area. The fort is lost to time, but the bungalow still stands and can be visited by hiking the Wallace Trail up Mount Serembu.
The Wallace Trail was named after Alfred Wallace, a prominent anthropologist who independently developed the theory of evolution around the same time as Charles Darwin.
Much like Darwin in the Galapagos, Wallace's discoveries were the result of his work in the Malay Archipelago. Of his many years in the region, he stayed longest in Sarawak where he spent a week in Brooke's Serembu bungalow.
The night market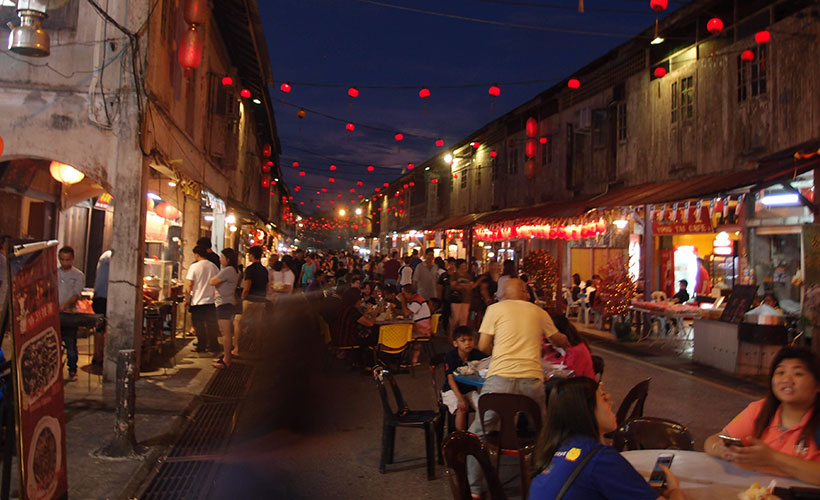 Today, Siniawan's main claim to fame is the weekly night market that runs Fridays to Sundays. The market itself is a cornucopia of sights, smells and sounds. The main bazaar is dotted with food stalls, restaurants, and knick-knacks from kitsch to exquisite, illuminated by bright red lanterns strung across the street. On one end of the street stands a karaoke stage graced by the brave or the inebriated. On the other, a weathered band in cowboy hats belt out country tunes so incongruent to the tropical heat.
Food is a huge draw of the night market. Gastronomic options range from common regional dishes like kolo mee, Sarawak laksa and freshly smoked bamboo chicken, to rarer delicacies such as wild pitcher plants, freshly picked the morning of market day, stuffed and steamed. But if you're after one of these savoury treats, be warned that they tend to sell out early to mid-evening.
The revelry lasts until the wee hours of the morning. Then by dawn, the town reverts to its sleepy, rustic self. But the market isn't all Siniawan has to offer.
What to do nearby
Outdoor enthusiasts can hike up Mount Serembu on the Wallace Trail and experience the unique flora and fauna that informed much of Wallace's work. Visit the historical Brooke bungalow at the summit, then take a dip in the rock pool at the base of the mountain on the descent.
Cycle or jog around the river running by Siniawan, visiting nearby new settlements and the 144-year-old Swee Guk Kung Chinese temple.
Travel further out to the nearby major gold mining town of Bau or the neighbouring heritage town of Buso, both morbidly named after the smell of bodies left to rot after Brooke quelled the rebellion that won him his kingdom.
For would-be spelunkers, visit the nearby Fairy Cave and Wind Cave.
Where to stay
Book a room at Tian Xia Homestay, a family-run boutique hotel located on the main bazaar, and the town's only accommodation. Like much of Siniawan, the homestay sports a two-story weathered wood exterior, revealing a rustic interior with a décor that's markedly 1950s Chinese.
The rooms are simple but clean, and service is friendly but minimal. The amenities are sparse, with shared bathrooms and toilets with no seat covers. But if that's not to your liking, staying in Kuching and commuting into Siniawan is a common option.
Getting around
Be warned – Siniawan and its surrounding attractions are only accessible by vehicle. Renting a vehicle is a good option if you seek flexibility and are keen to explore the surrounds. Alternately, you can book a tour via one of the tour operators in Kuching.
If you're only interested in the night market, take a taxi or ride-share to Siniawan. Be aware that the town's mobile phone reception is poor, so if you choose to taxi there, it is recommended that you pay the driver to wait an hour or two to guarantee your return journey.
What's next?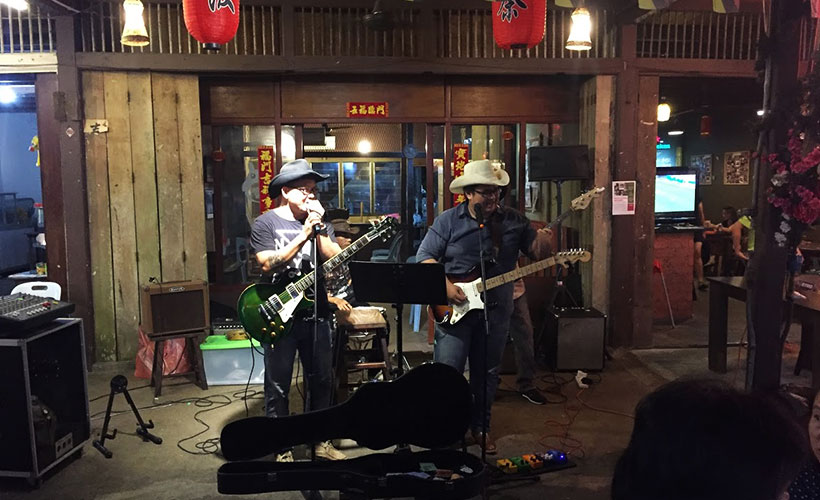 Siniawan's heritage and culture is rich, but yet it feels like a town teetering on the cusp of fame and prominence. A step either way could either return it to obscurity or catapult it to the next big hidden destination.
Despite a James Brooke biopic by Oscar-nominated director Sergei Bodrov currently filming in Siniawan's surrounds, it is clear that more is needed to maintain, promote, and develop the area.
For the moment, that Siniawan is undergoing a revival is a testament to the valiant efforts of its residents to save their town. But until things change, Siniawan will remain what it has been for decades – almost famous, but not quite. And that is exactly why you should visit.
Get all the latest travel stories from Zafigo. Follow us on Facebook, Twitter, and Instagram.